Turn an ordinary canning jar into a pin cushion jar with this simple tutorial. They make great gifts for the crafters in your life too.
Does anybody else have an obsession with jars, or is that just me? There may be an entire cupboard in my kitchen filled with jars of every shape and size, from new jars to vintage jars, to jam jars that I've washed out and just can't part with because they have a red and white checked lid and are perfect for picnics.
My favorite finds at antique and thrift stores are wood products I can re-purpose and canning jars. It makes me absolutely giddy when I spot something that I can re-purpose.
I'm over at Make and Takes this week showing you how to turn an ordinary jar into a pin cushion jar. Perfect for the sewer in your life. Make one for yourself and give more as gifts. It's a great way to use scraps of fabric and put some of those canning jars to good use.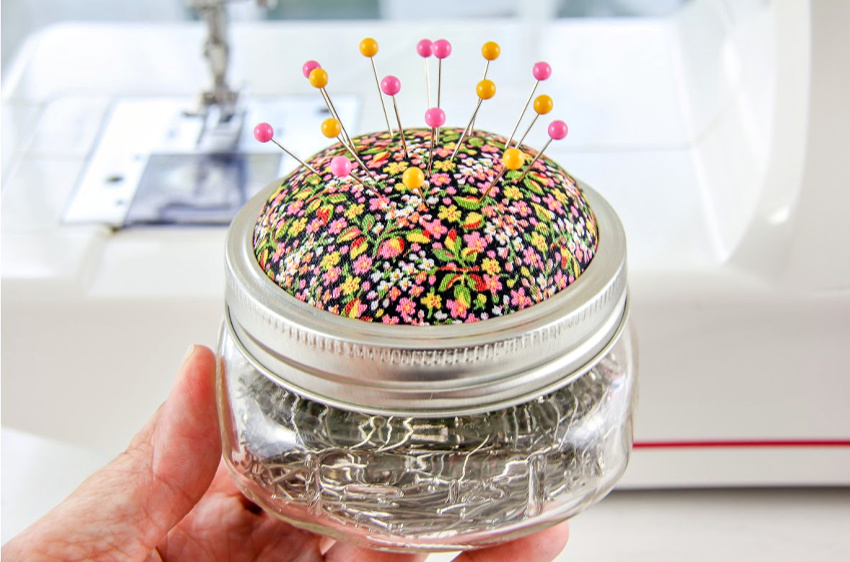 Head on over there, say hello, and grab the tutorial to make these handy household items.