Want a delicious fall bourbon cocktail? This tangerine bourbon cocktail is perfect for Thanksgiving entertaining and autumn celebrations.
Disclosure: We partnered with our friends at Megan Media and Tropicana for this post. The opinions and ideas expressed here are my own.
Of late I've indulged in a whole lot of fall, from bourbon ginger cocktails, to butternut squash pasta, and pumpkin spice pancakes. I absolutely love the flavors and colors of autumn. Everything just feels so warm and comforting.
And being that this time of year is the perfect time for entertaining I decided to create an easy tangerine bourbon cocktail that will be a hit with your guests.
We were recently out for a family lunch and I had a fantastic orange and fig bourbon cocktail before my meal. It reminded me of a similar cocktail my partner had made recently using lemon that we enjoyed during a picnic at an outdoor concert in the park. I decided it was time to create one at home that I could quickly whip up when guests come over. This one takes absolutely no time at all and will definitely take your at-home mixology to a new level that will impress everyone.
Fall bourbon cocktail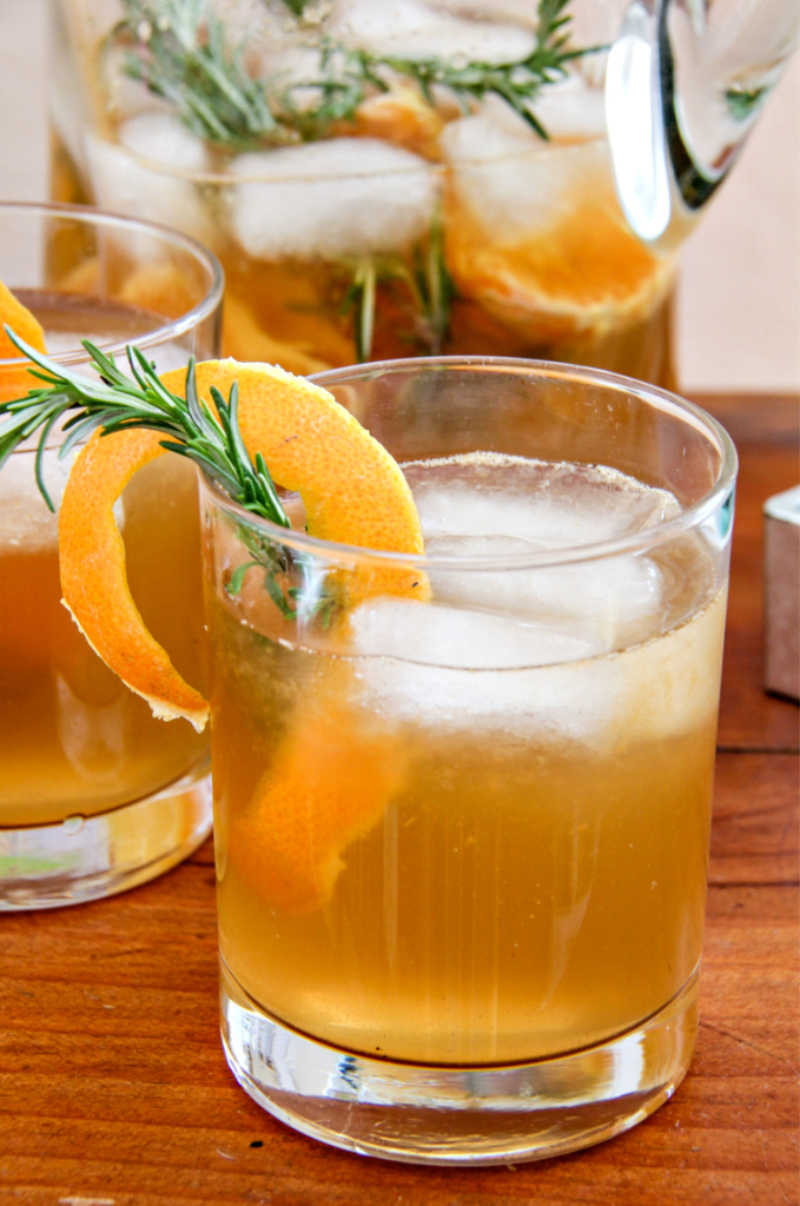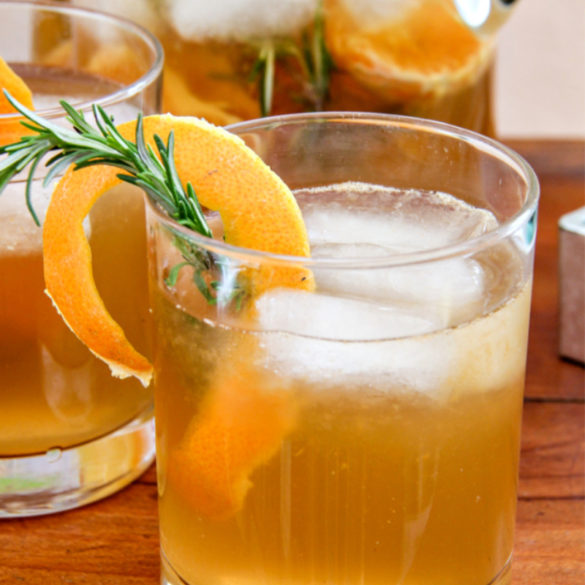 Ingredients
8oz Bourbon (I prefer Maker's Mark)
8oz White Vermouth
1 12oz bottle Ginger Beer
1/4 cup Simple Syrup
Juice of 1 tangerine - peel rind for garnish
Rosemary sprigs and 1 tangerine (slices) - garnish
Ice
Instructions
Combine bourbon, vermouth, Tropicana Tangerine Lemonade, simple syrup, ginger beer, and tangerine juice in a jug over ice and stir.
Add fresh sprigs of rosemary, tangerine slices, and rind to garnish.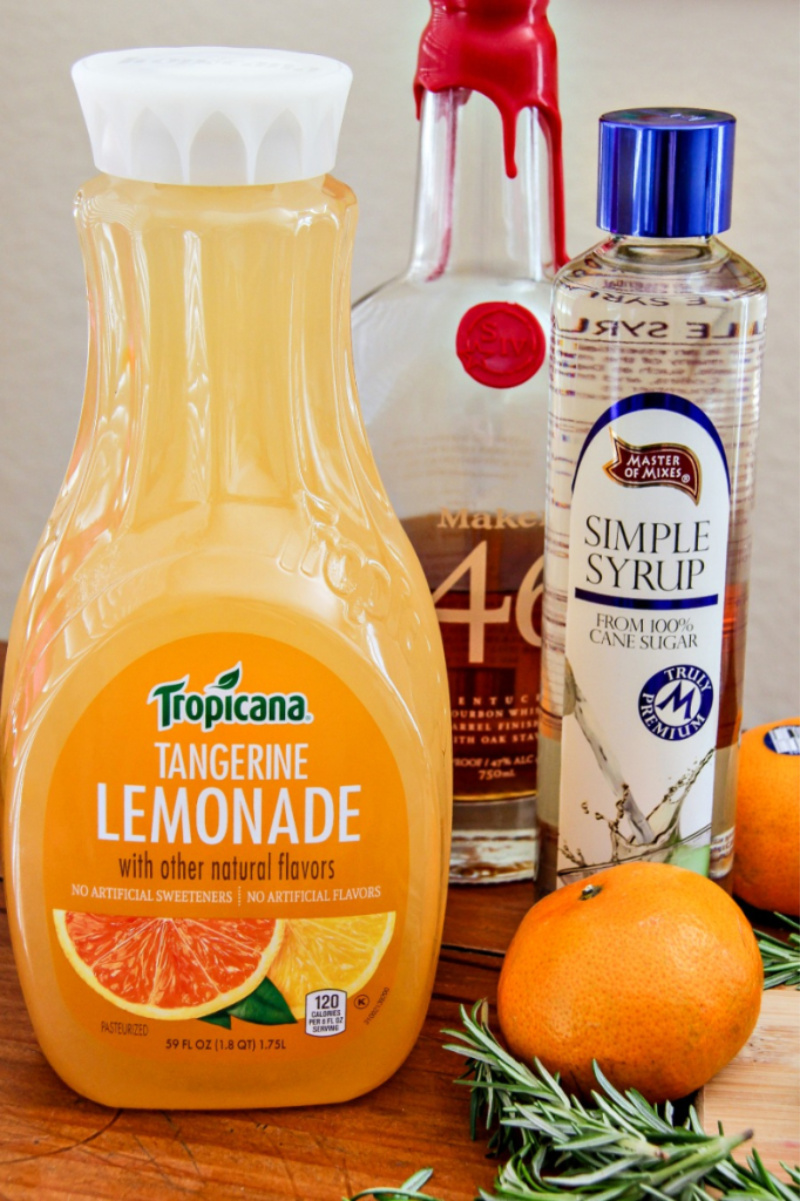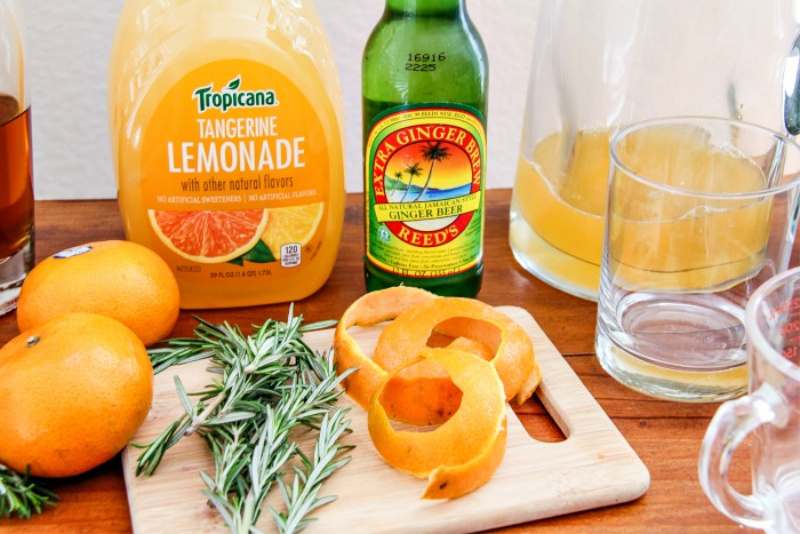 Tropicana Premium Drinks are perfect for at-home mixology. They taste great on their own but are even tastier when used as a cocktail mixer. They also have no artificial sweeteners or artificial flavors.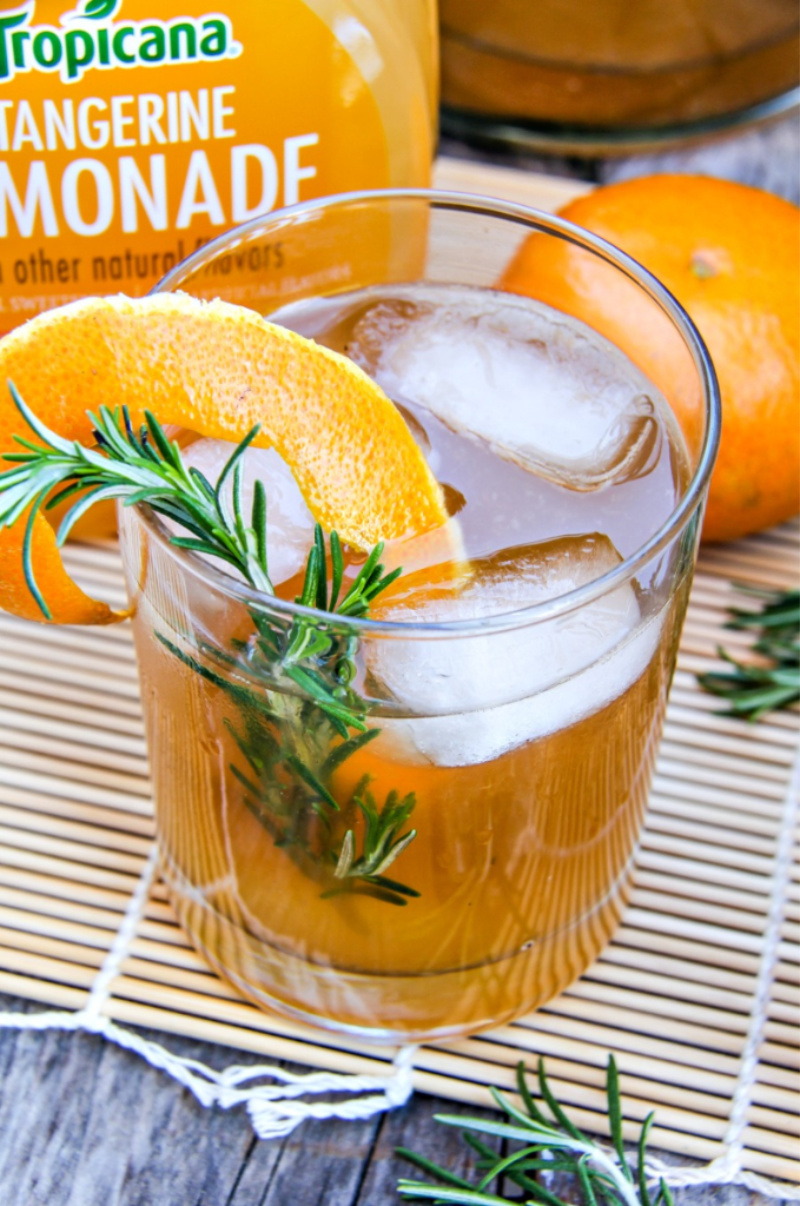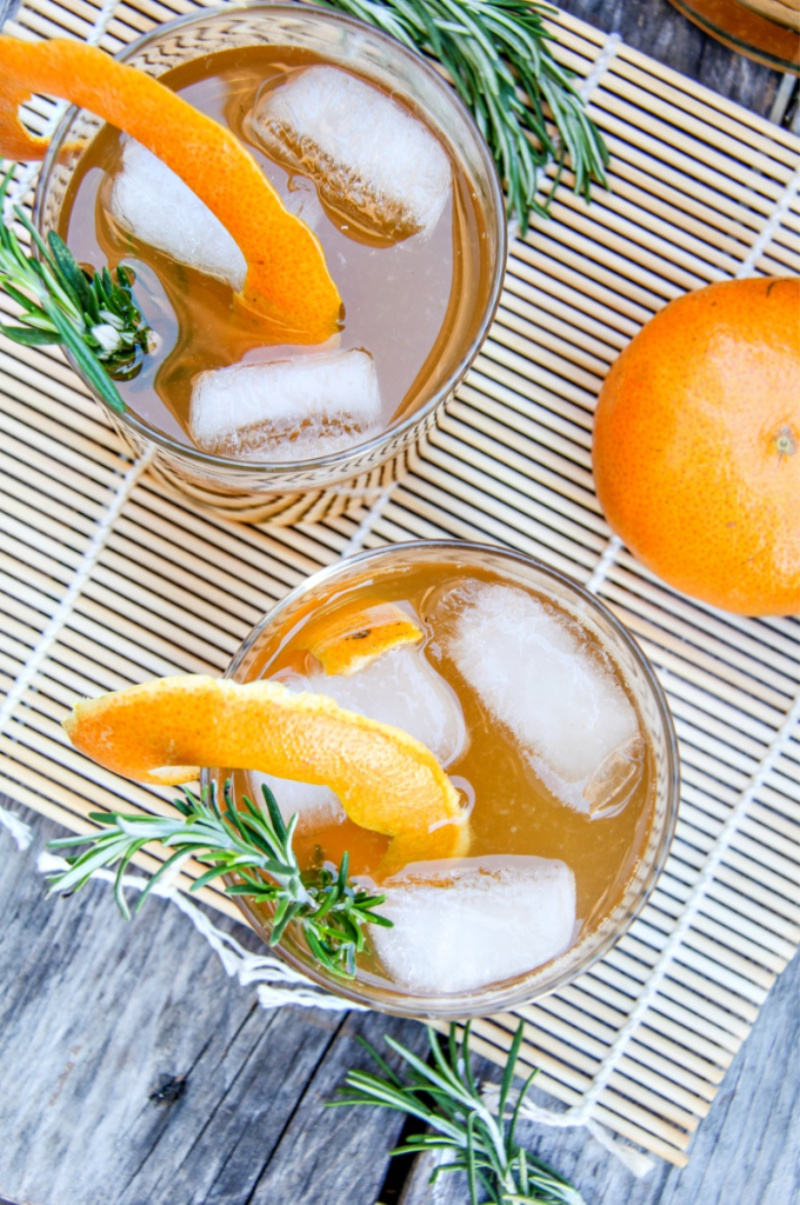 Are you looking for more fall cocktail recipes? Take a look at these ones:
Pin this post for later: