Meringue nests topped with fresh fruit are a delicious dessert year-round. They make sweet Easter treats with Peeps too.
Easter is just around the corner and if you are looking for a quick and easy (but delicious) treat for your Easter celebrations, try these meringue nests topped with Peeps.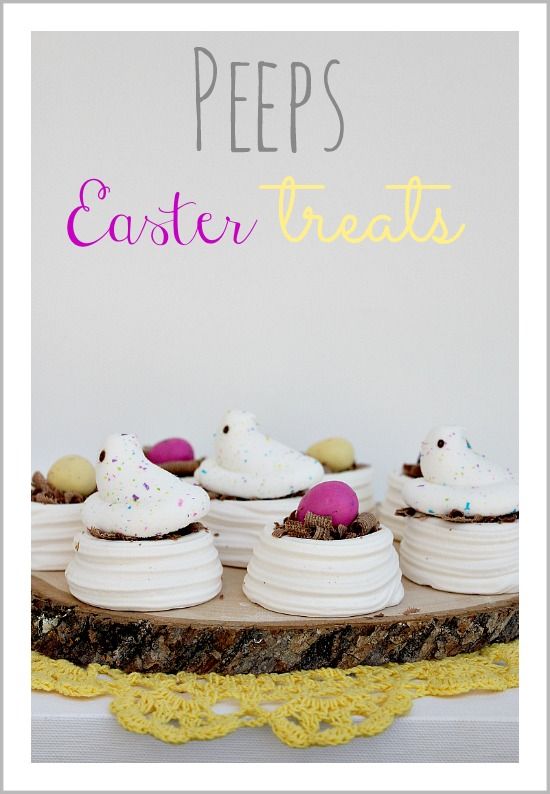 How to make meringue nests with Peeps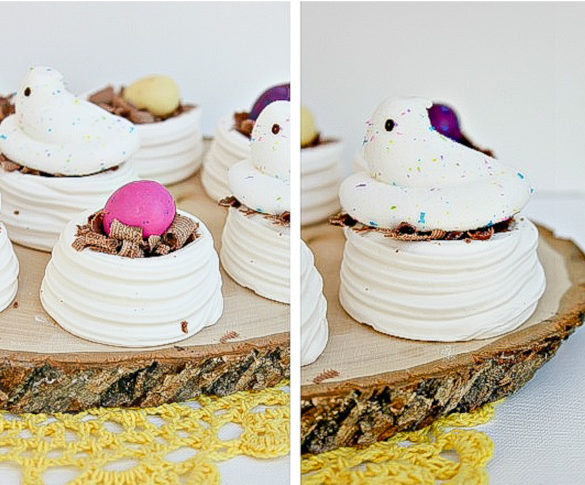 Ingredients
Meringue Nests (you can purchase these ready-made at the grocery store)
Instant Vanilla Pudding (and milk)
Peeps Vanilla Crème (or whatever your favorite flavor of Peeps is)
Malted Milk Eggs
Chocolate block
Instructions
Place the meringue nests onto a tray.
Prepare the vanilla pudding according to the package directions - whisk 2 cups of cold milk with the pudding mix for 2-minutes. Pour the pudding mix into the meringue nests.
Shave chocolate over the top of the pudding making little curls.
Alternate between placing Peeps and malted milk eggs onto the nests.
Place in the refrigerator until chilled (approximately 10 minutes) and serve immediately.
Recipe: by Tonya Staab tonyastaab.com
Pudding doesn't sit well if left inside meringue shells for an extended period of time, so it's important to make these right before you are ready to serve.
Although we made our Easter treats with peeps using store-bought meringue shells, you can make your own. Pavlova is a delicious dessert I absolutely couldn't get enough of when I lived in Australia. You can view my festive pavlova with kiwi recipe and just divide the mixture to make miniature meringue shells.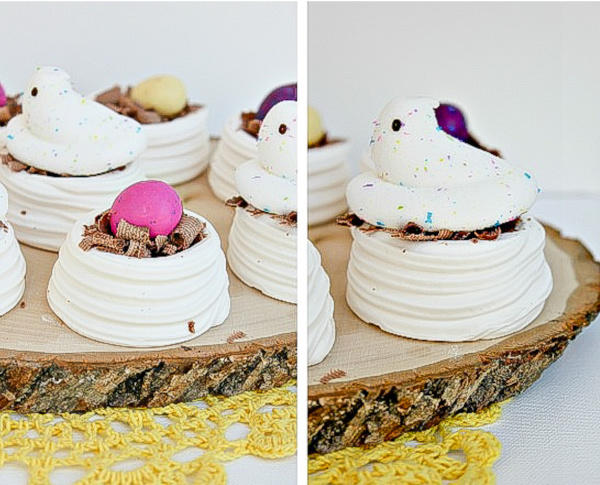 Looking for more Easter treats for the kids? Try these too:
Please pin this post for later: