Hesitant to buy an expensive wreath? Turn a cheap thrift store wreath into a pretty DIY floral wreath with no craft skills are required.
We have a huge liquidation building in our town that is owned by a friend. On top of getting pallets full of items for resale, they also get a lot of thrifted items and antiques, which one of our neighbors happily sells. While down there one day looking for something we could use as a ceiling light in our bathroom, I saw a large 22-inch wreath (that was falling apart) hanging on a beam. He gave me a great price on it and I thought it would make a perfect year-round wreath we could hang between holidays.
A large, fully decorated floral wreath can cost quite a bit to purchase. I fully support purchasing directly from crafters who sell these at markets and on Etsy, but if you're a crafter like I am, then head to your thrift store for a wreath that you can salvage and bring back to life.
How to make floral wreaths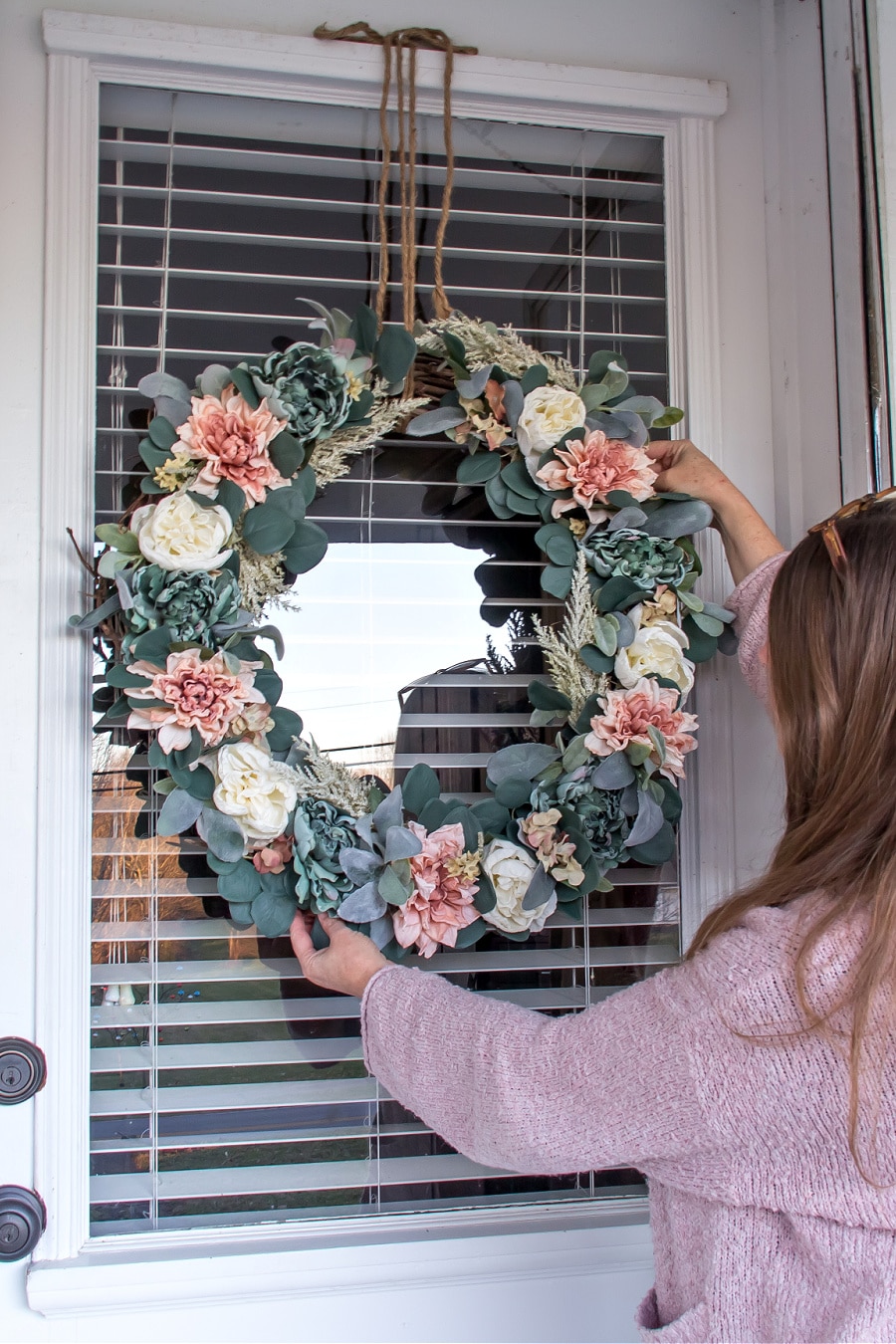 The colors I chose are fall colors, but I love them so much that I plan on keeping this DIY fall wreath up year-round, aside from holidays.
Supplies
Secondhand thrifted grapevine wreath
Flowers and leaves
Hemp cord or ribbon
Hot glue or E-6000
Scissors
I used a combination of stems that I already had, flowers that were on the thrifted wreath, and flowers purchased at our local Dollar General store.
Craft tip: If the wreath will be hanging outside in the elements use E-6000 glue, but if it will be protected from wind and rain, hot glue will work just fine.
Instructions
The image below is exactly how the wreath looked when I purchased it. Most of the flowers had fallen off and the grapevines needed a little work.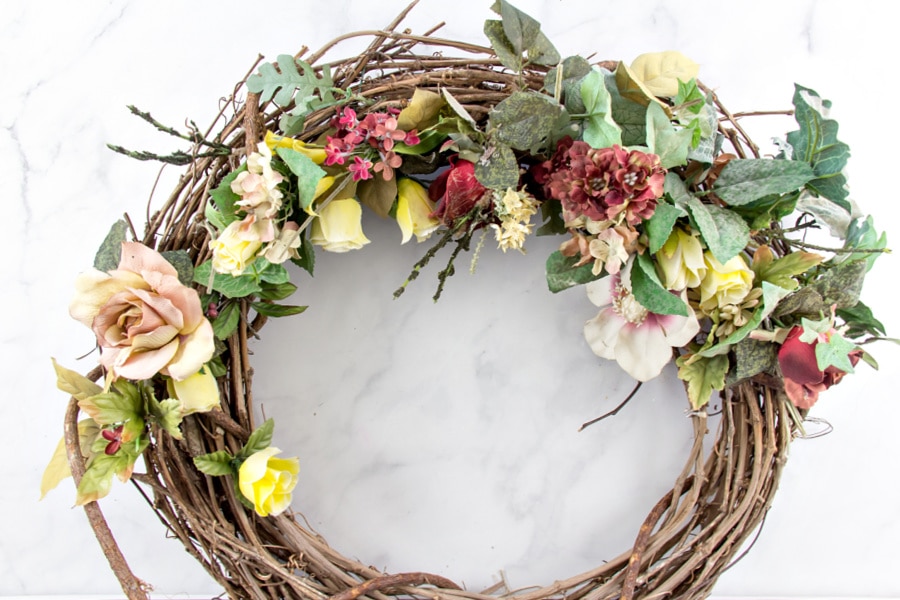 Remove all of the flowers from the wreath. If they were attached with hot glue, it will be easy to pull them off. You may need to use a knife for stronger glue.
Use glue to reattach any grapevines that have come loose.
Cut the stems of your leaves and flowers to about 2 inches in length. Put glue onto the end of a flower stem and feed it between the grapevines. Hold it in place if necessary until the glue sets. Continue adding flowers and leaves around the wreath until it's full.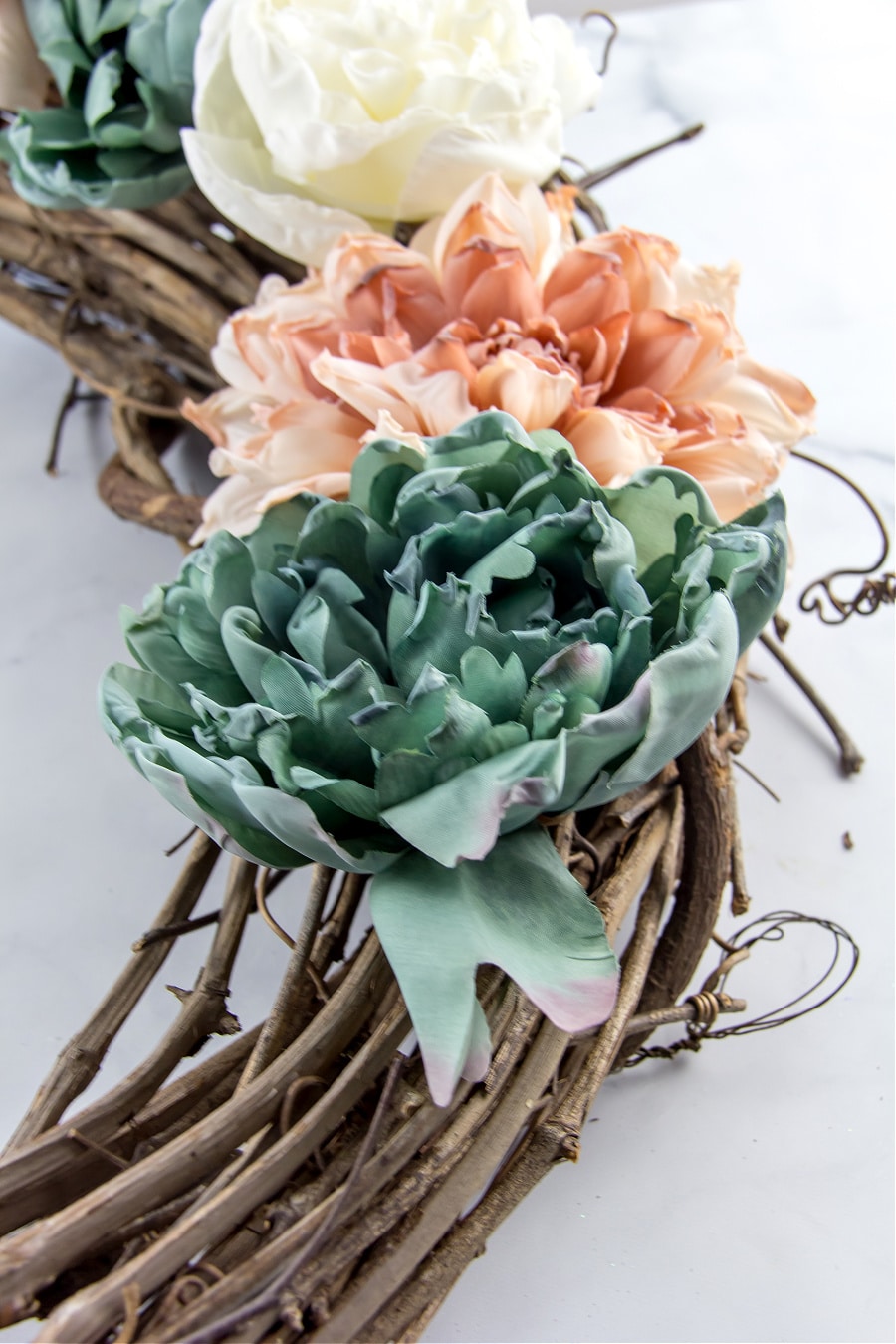 Leave a small space on your wreath to tie hemp cord or ribbon around for hanging.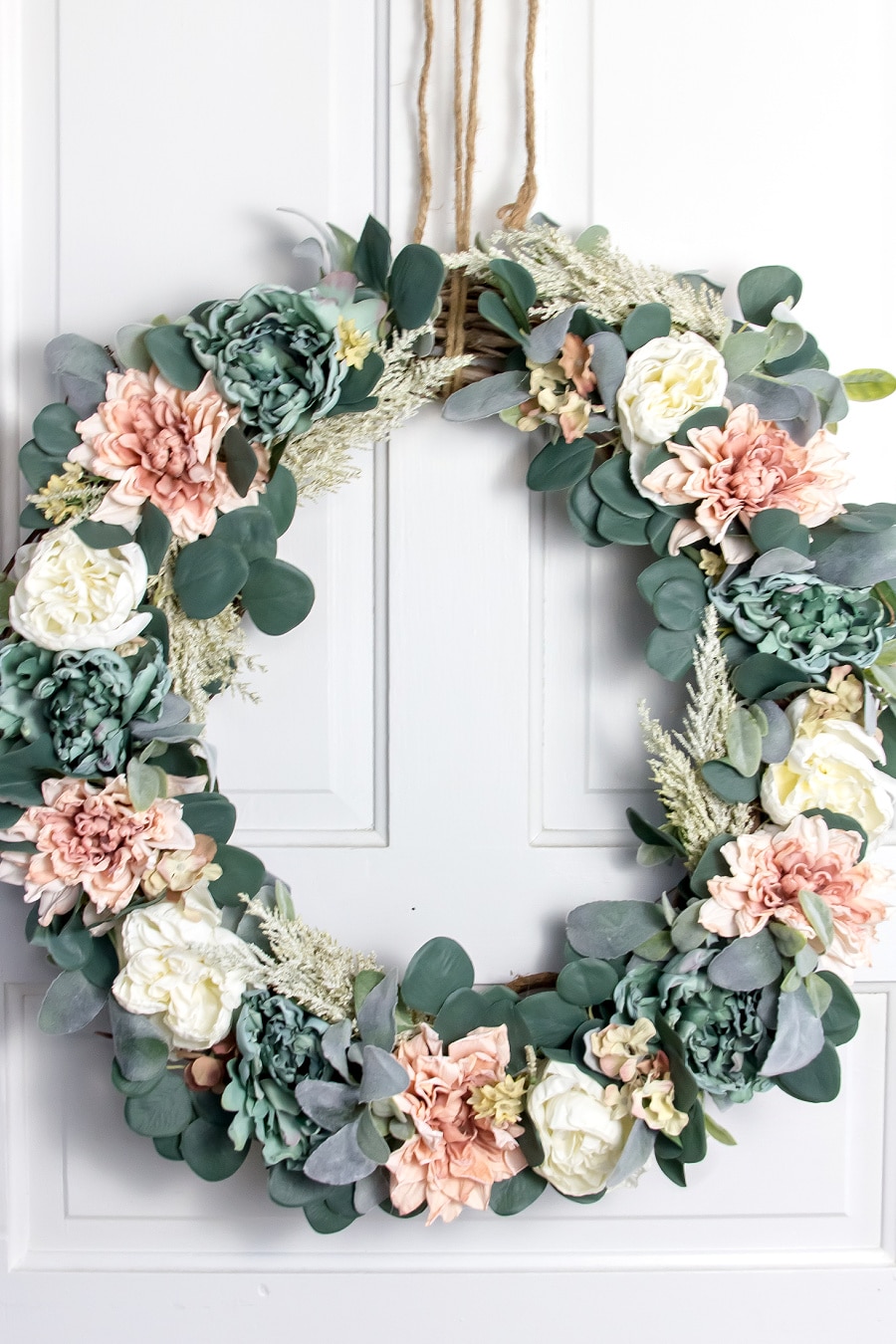 More DIY Wreaths
Are you looking for more DIY wreaths to make for holidays and other seasons? Take a look at these:
Please pin this post for later: