If you don't have a lot of time, this semi-homemade DIY Christmas wreath can be made quickly and easily, and with just a few items.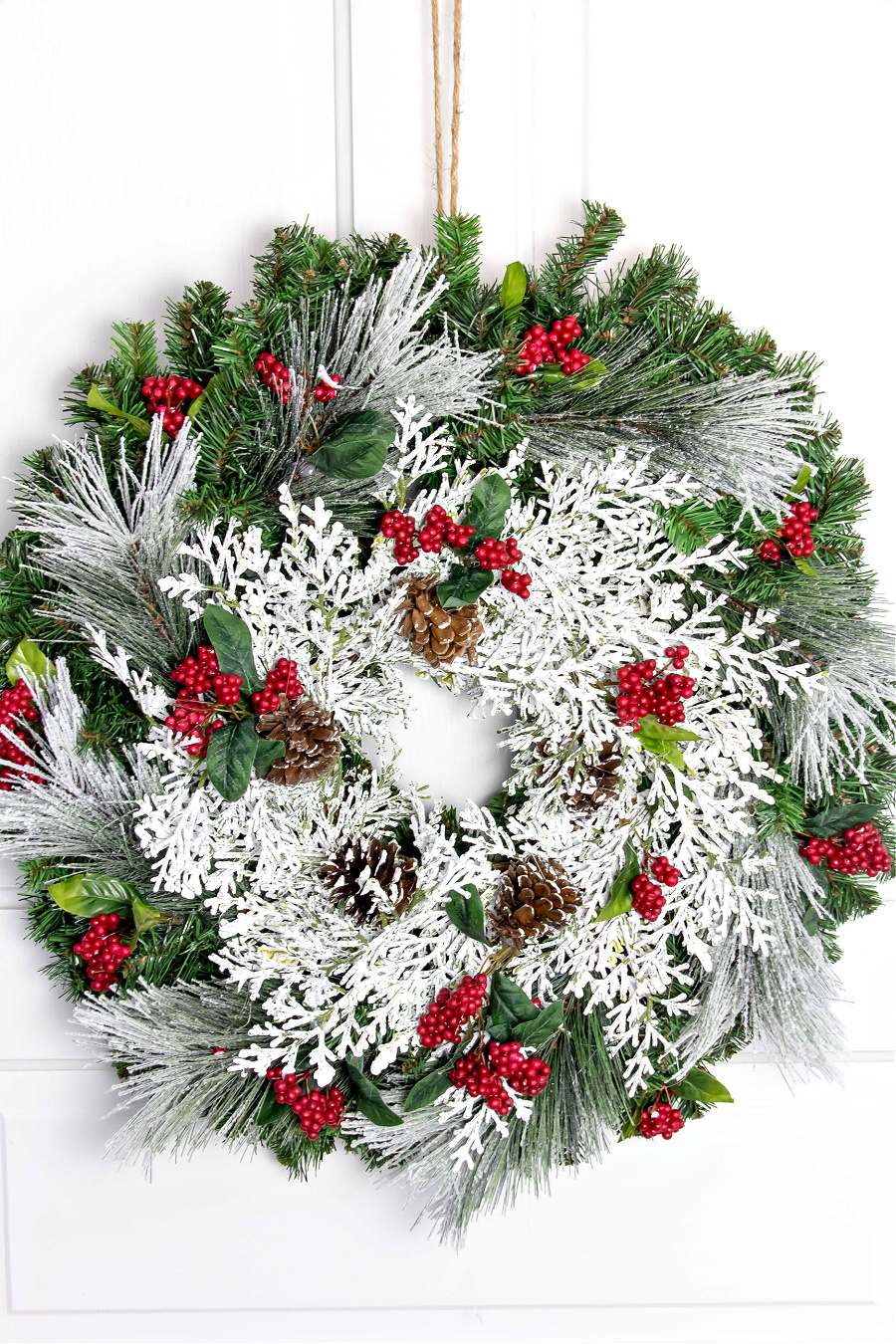 DIY Christmas wreath
Do you remember the colorful STEM wreath we made last year for Christmas? This year our porch decor is all red, white, and green, so that wreath was a little too bright and too colorful. I pulled all of the ornaments and flowers from it and re-used the wreath to make a pretty wreath to hang this year.
Supplies
Plain green wreath
Small frosted wreath
Berry garland – we already had this in our Christmas decoration tub
Hot glue gun and glue sticks
Scissors
Hemp cord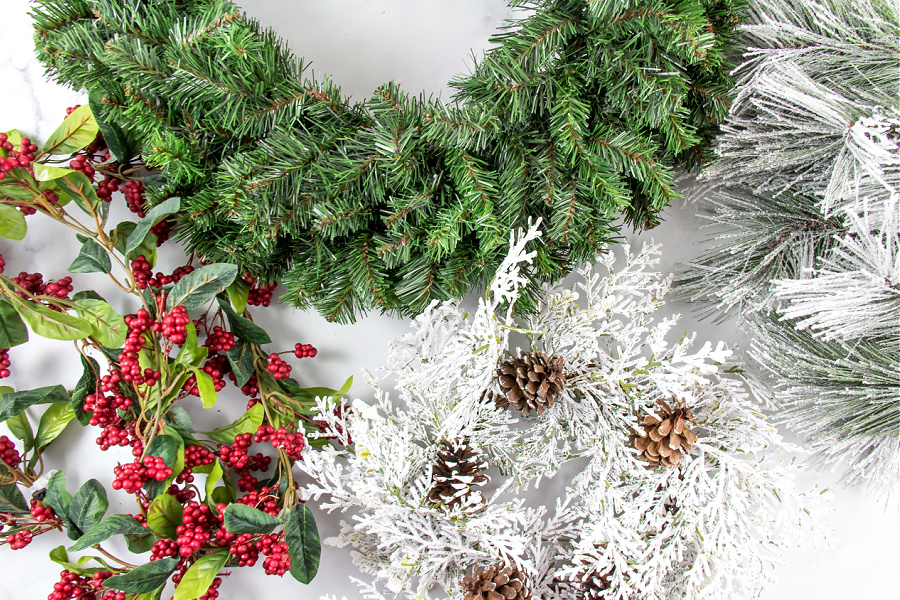 For the small frosted wreath, I had apparently ordered one from Oriental Trading a year or two ago because I found it in the garage still in its box. It was really too small for the front door, but I didn't want it to go to waste. I can't find the one I ordered on the Oriental Trading website anymore, but they do have a frosted Norway pine unlit wreath that is the closest I can find.
You could also buy mini pinecones and frosted stems or picks to make your own mini wreath to attach to the larger one.
Instructions
Using the hot glue, attach the small wreath to the large wreath.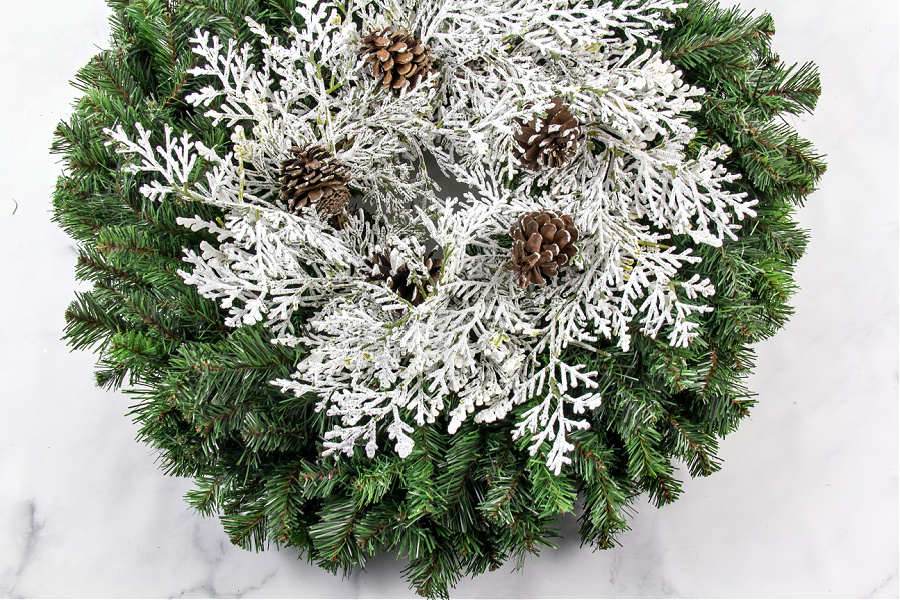 Put hot glue on the end of each of the snowy picks and poke them between the white and green wreath. Snip off sections of berries with leaves and glue those into place too.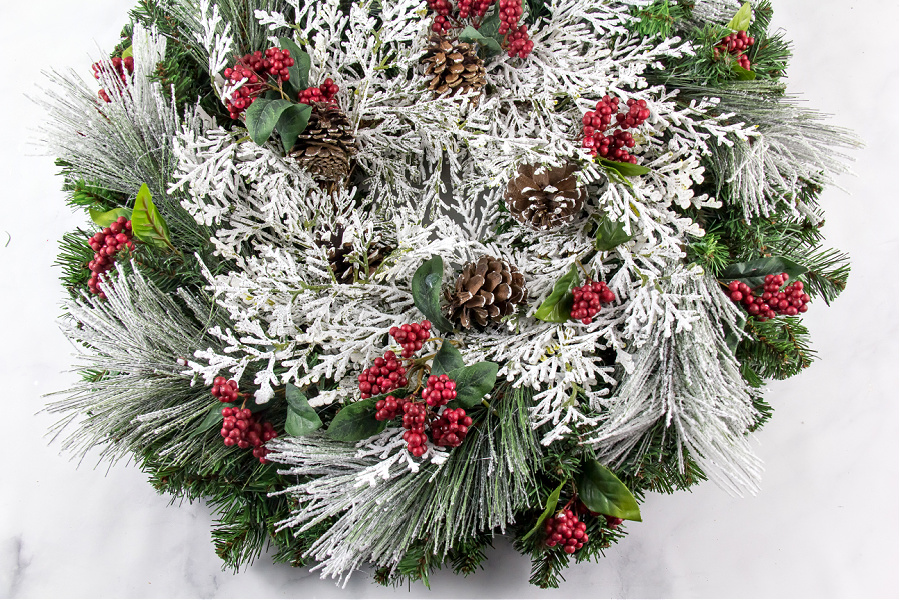 Use hot glue to 'pin' back the snowy leaves in the center to create a hole, and then tie the hemp cord around the wreath for hanging.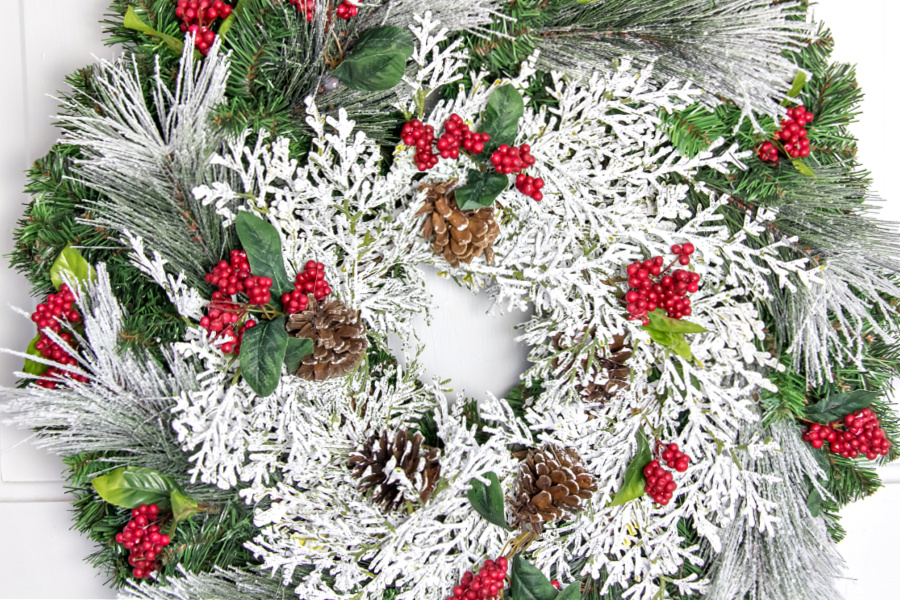 Please pin this post for later: