You are in the right place if you're looking for easy dinner recipes with beans like chili and soup that are the epitome of comfort food.
Recipes with beans
These are my favorite homemade recipes that incorporate beans. They are hearty, delicious, and perfect for cold nights when you want something warm and comforting.
Fall harvest soup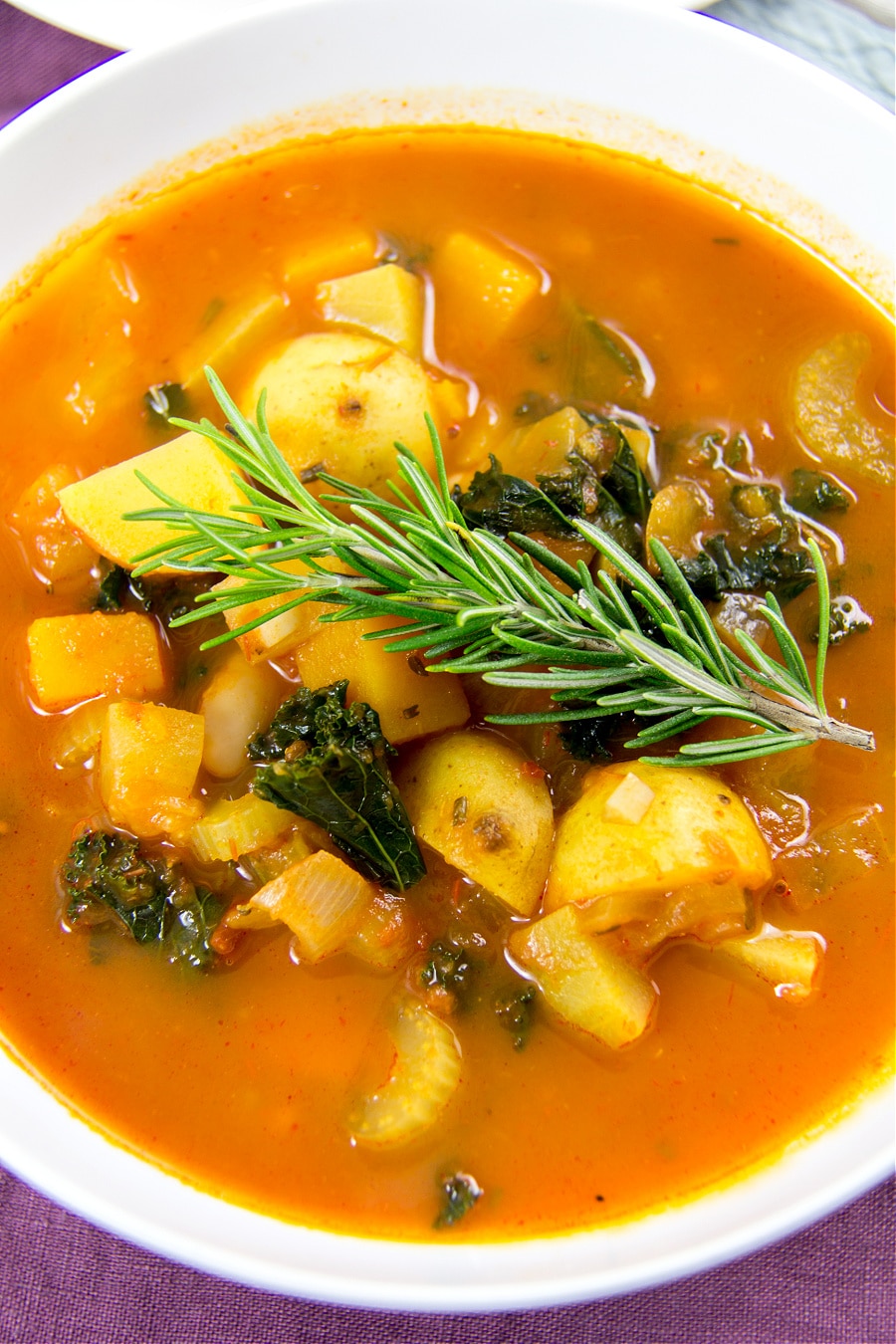 This fall vegetable harvest soup is healthy, hearty, and delicious. It's the ultimate cold-weather comfort food meal to pair with warm crusty bread. Grab my easy recipe at Make and Takes.
Slow cooker white chicken chili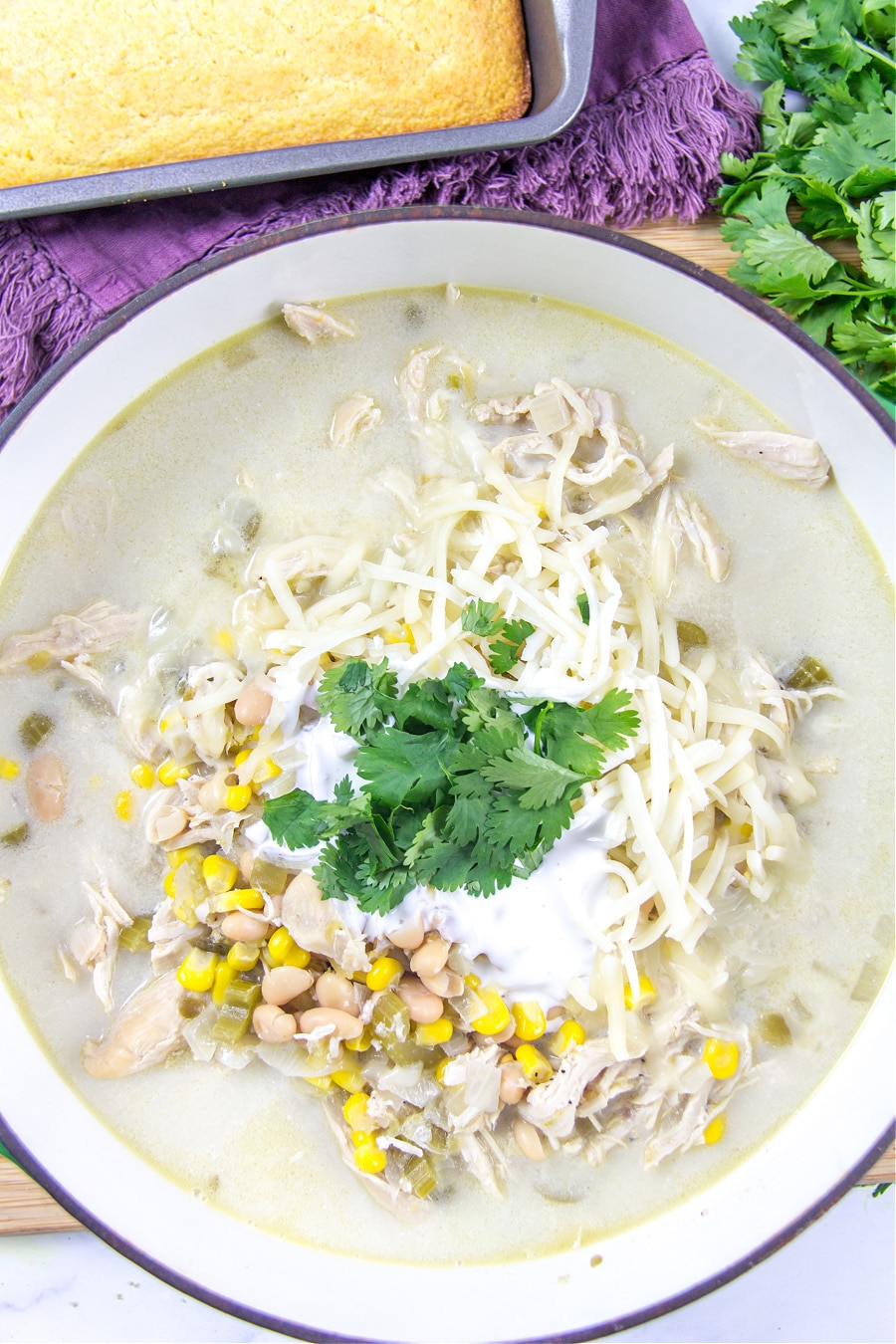 Slow cooker chicken chili has become such a favorite dish to make that I do slightly different variations of it often, depending on the ingredients I have on hand. Here are my favorites:
15 bean turkey soup
I made this 15 bean turkey soup in the slow cooker. It's hearty, warm, comfort food that's perfect for curling up on the couch in front of the fire after a busy holiday entertaining. The best part is you can make it with leftover Thanksgiving turkey. You'll find my recipe at Kids Activities.
Breakfast for dinner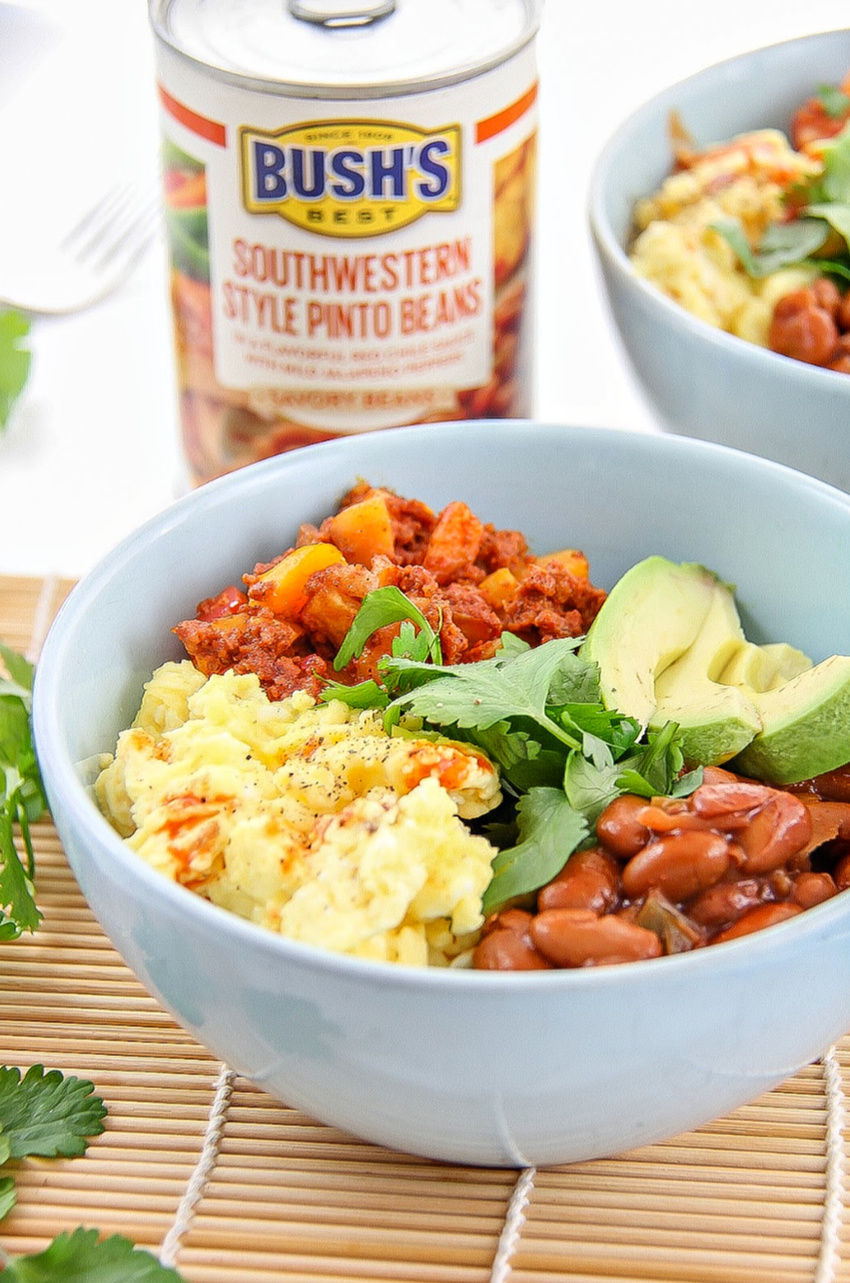 This delicious savory Southwestern breakfast bowl recipe is perfect if you love breakfast for dinner. It's full of eggs, chorizo, fresh produce, and beans.
Pizza beans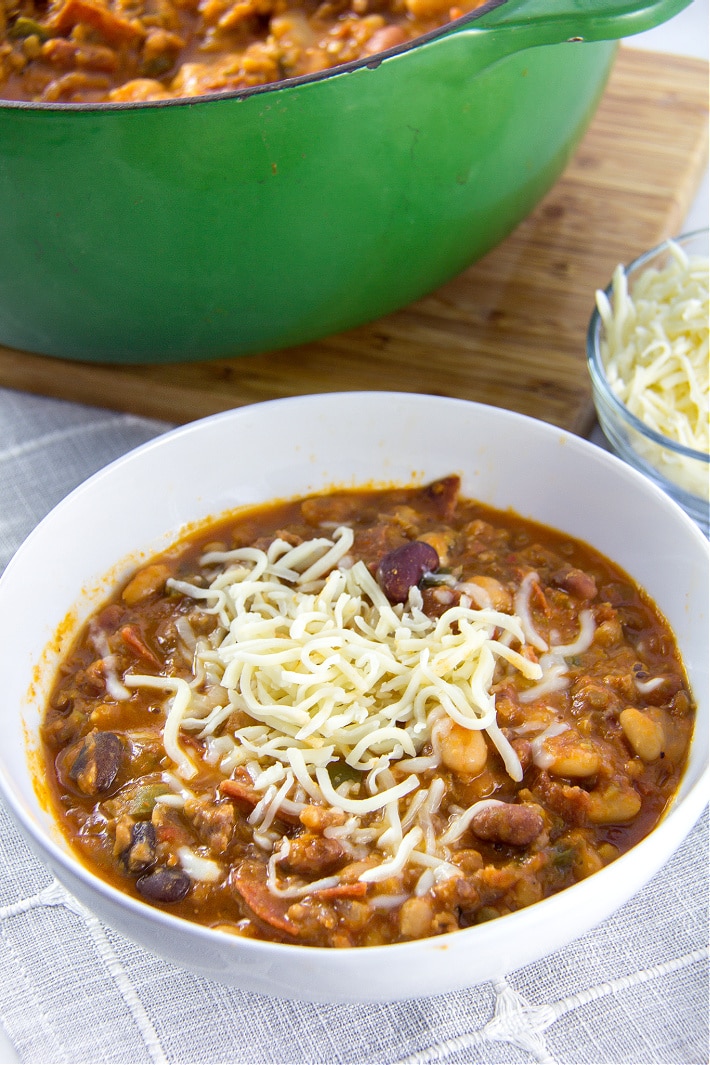 This hearty and delicious bowl of pizza beans is very much like a big bowl of chili, but with the added flavors of a pizza. We also turned part of this into pizza rolls that we froze for later. You'll find my recipe at Kids Activities.
Baked beans with bacon
I could eat bowl after bowl of these baked beans with bacon. They are perfect to take along to a potluck, or barbecue, or as a side for pulled pork.
Please pin this post for later