A fun collection of adorable owl crafts and art ideas to make with kids or on your own. Great for fall, nocturnal, or woodland animal study.
Owl crafts and art ideas
Owl paper bag puppets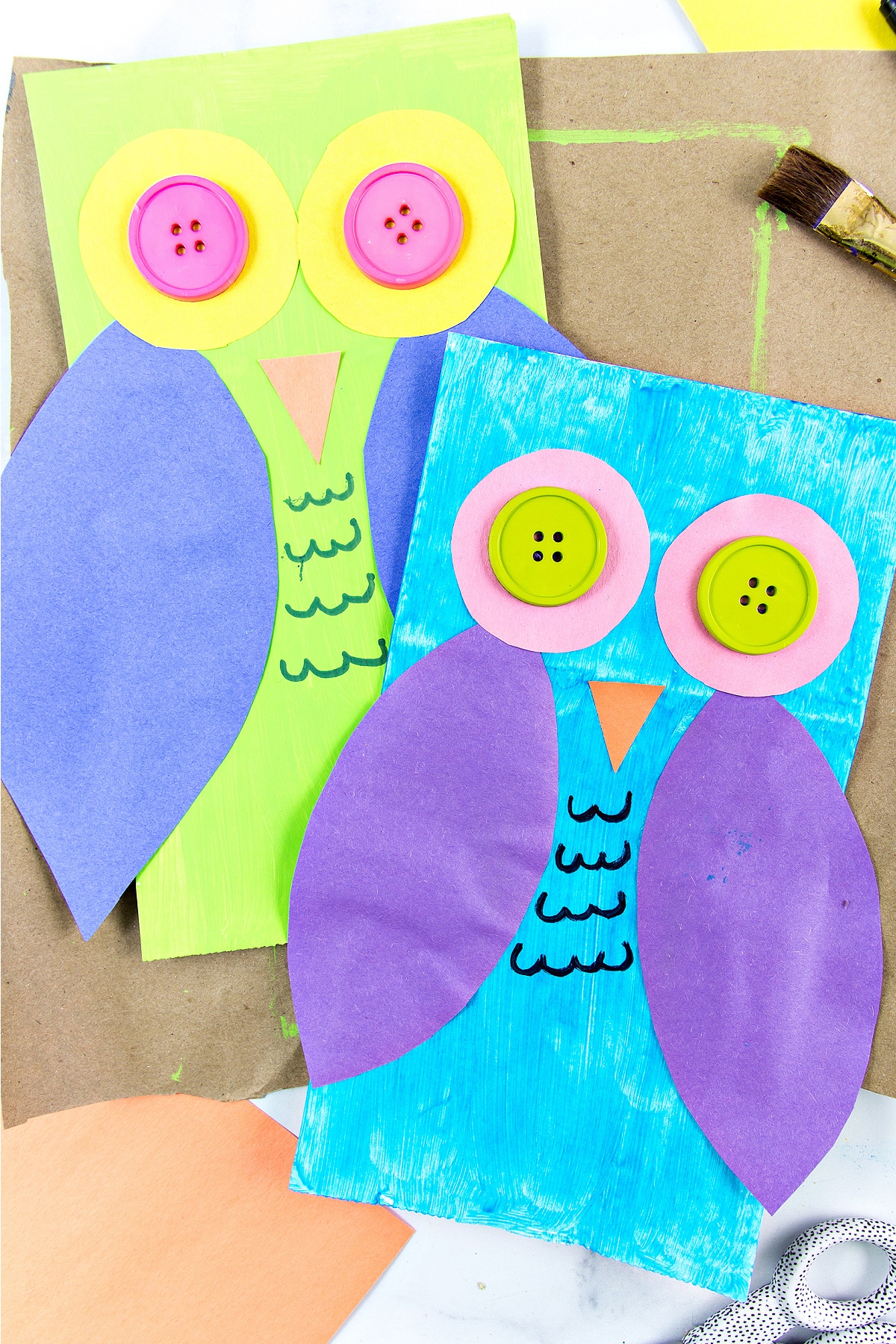 Make a collection of our colorful owl paper bag puppets and put on a puppet show. You can also use these for storytime with the kids. You'll find my instructions to make your own owl puppets at Kids Activities Blog.
Paper plate owl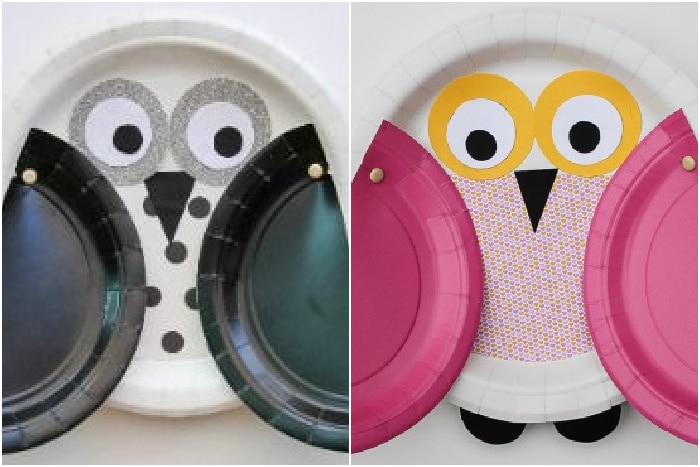 We have two versions of this paper plate owl that you can make, our Halloween owl, and our bright and colorful owl. Click on the links below to get the details.
Owl pumpkin carving ideas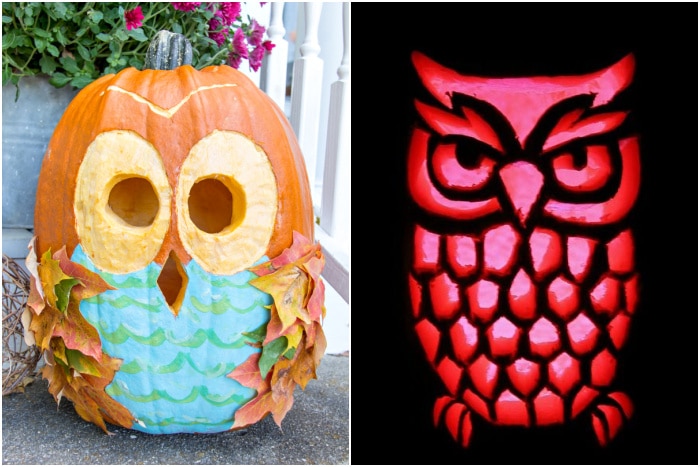 Whether you are looking for a spooky owl or a fun colorful owl, I've got two ideas to share with you. The owl on the right I carved many years ago using a stencil from Good Cook. The owl pumpkin on the left is one that I made recently. I used paint and fall leaves from our backyard to make this colorful owl.
Stencil owl painting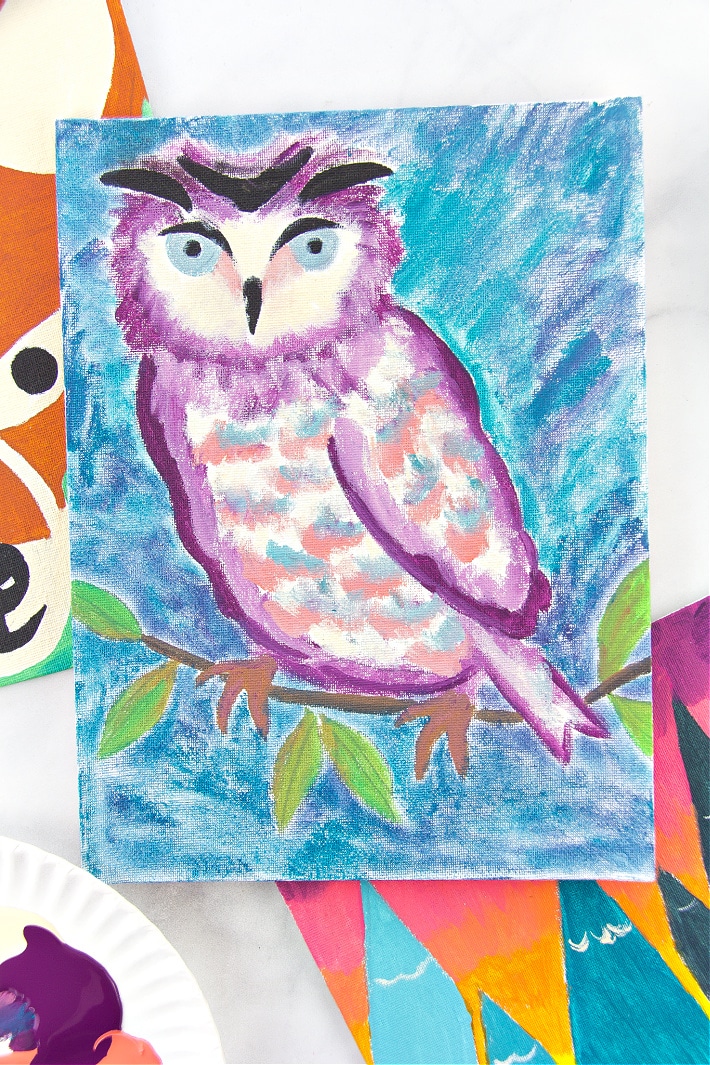 Speaking of stencils. You can also use stencils for painting owls too. It's a great way to make a beautiful owl stencil painting and you don't need any artistic skills. I show you how to make paintings like this one at Kids Activities.
DIY owl pinata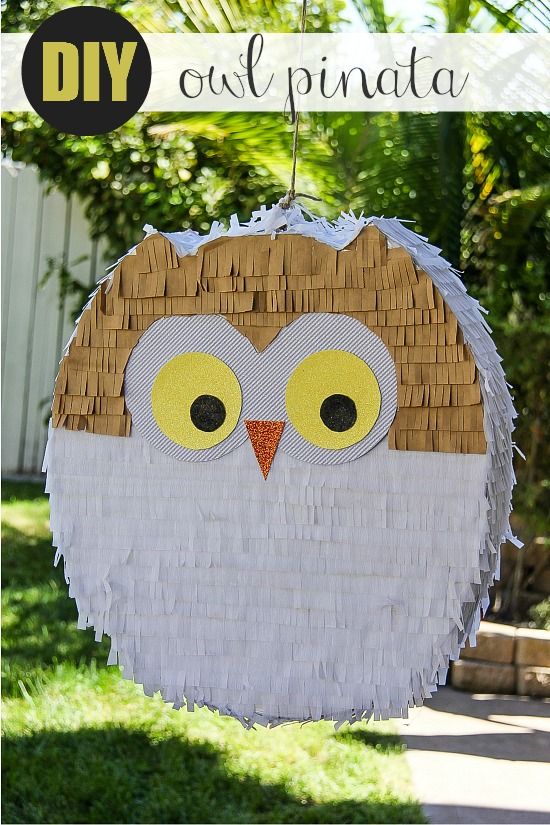 This homemade DIY owl pinata is perfect for a woodland, Harry Potter, or even a Halloween party. I made this one for the twins' Harry Potter birthday party a number of years ago. I filled it with candy and Harry Potter LEGO.
Watercolor coffee filter owls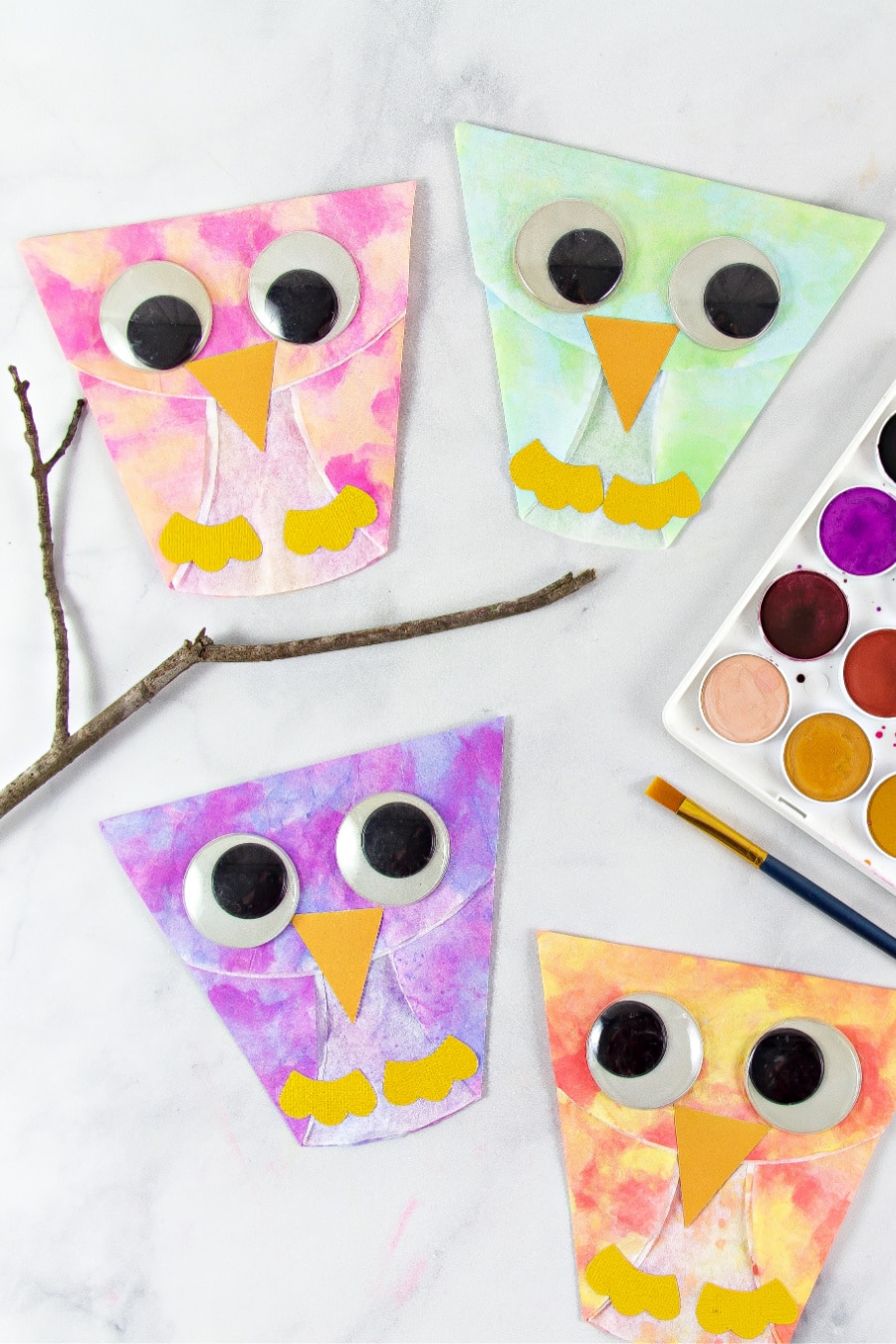 These coffee filter owls are one of the fun projects I made for The Big Book of Kids Activities. You can find a cupcake liner version of them too at the Kids Activities Blog.
Homemade owl invitation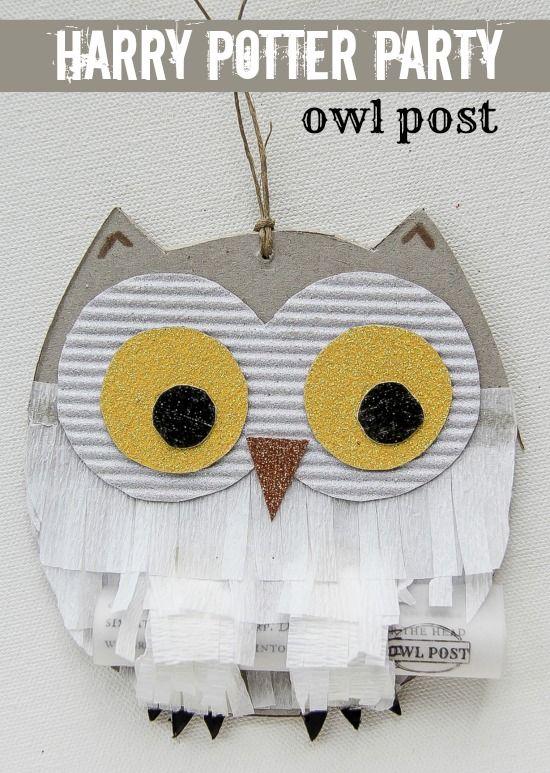 Whether you are hosting a woodland party, Halloween party, or a Harry Potter party, send your invitations by owl post with this adorable homemade owl invitation.
Paper roll owls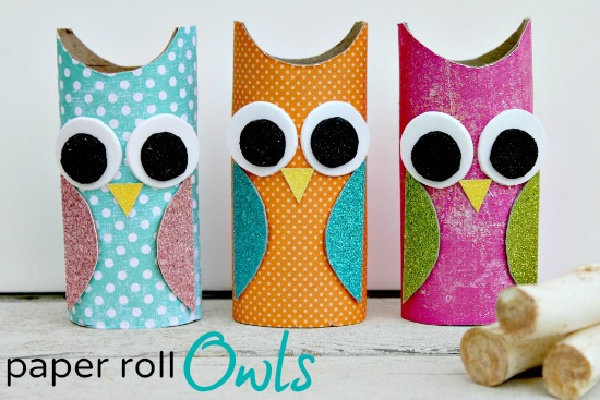 I love both versions of these toilet paper roll owls. The colorful paper roll owls above I made for The Centsible Life, so head on over there to grab the instructions to make them.
The cupcake liner paper roll owl version below we made at a nature center.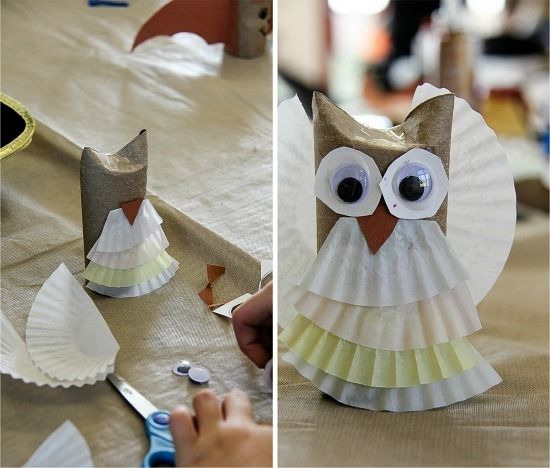 Owl lollipop cover craft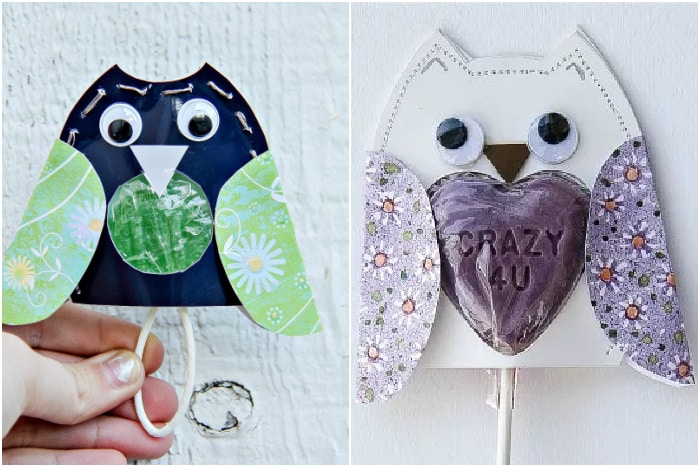 Aren't these owl lollipop covers adorable? They are perfect for a woodland party or Valentine's Day. I have two different versions, the owl lollipop cover on the left were made for a Halloween party, and the pretty heart-shaped owl lollipop cover on the right was made for Valentine's Day.
Please pin this post for later