Ring in the holiday season and winter with this Polar Express inspired winter classroom door idea and cozy library that the kids will love.
Do you remember the fall classroom door that I made a few months ago? Well, I'm back with our winter classroom door and also our winter library wall.
Winter classroom door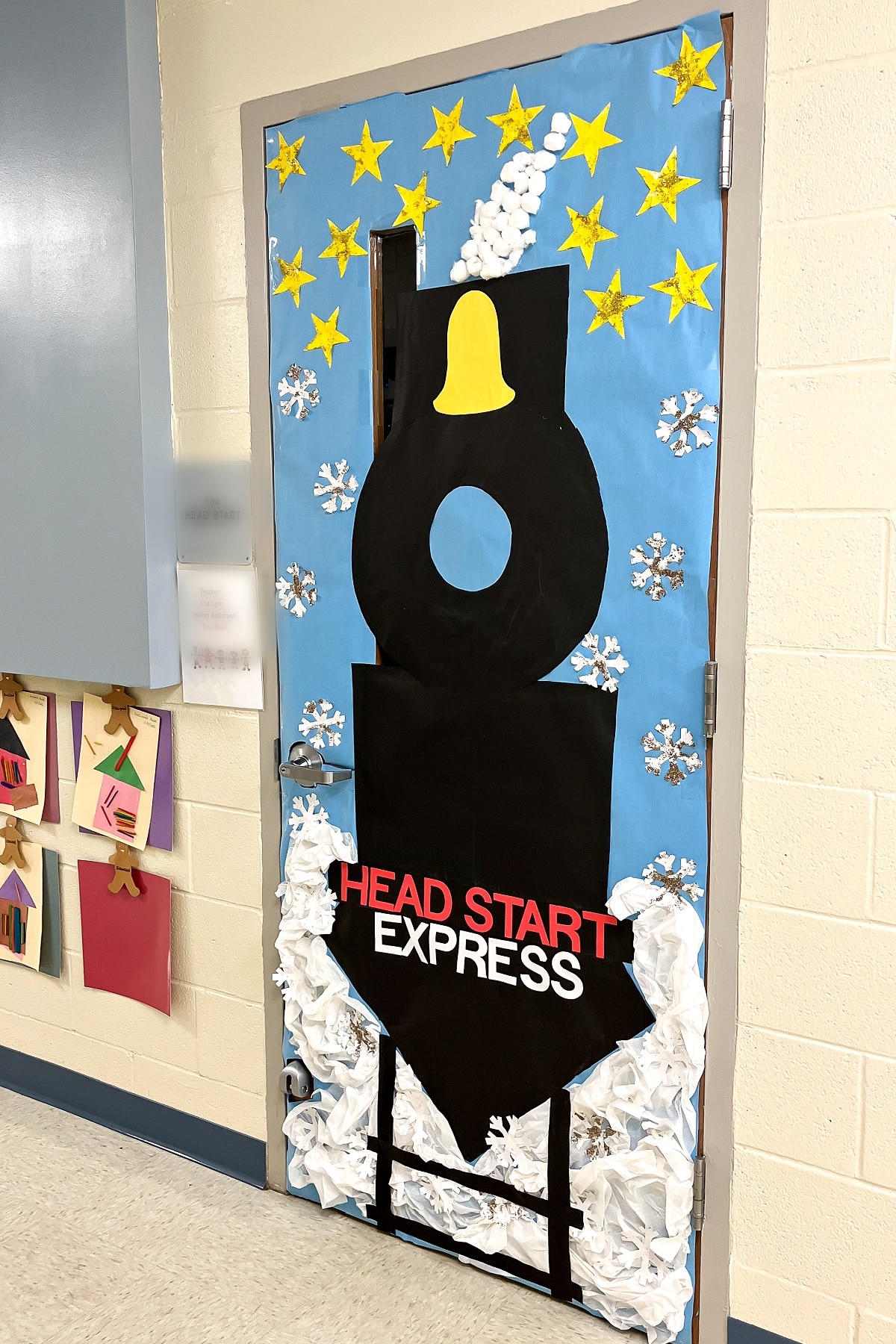 This door was so much fun to make and only took three days of naptime to get it done. The kids helped by painting the stars and dipping both the stars and snowflakes in glitter – which I did one-on-one with them to prevent glitter from going EVERYWHERE!
The train, tracks, backdrop, and bell are all construction paper. For the snow, I used tissue paper, wrinkled it, and attached it with glue in sections. Then I added cotton balls for the steam coming out of the top of the train.
I did want to add the words 'all aboard the' above Head Start Express, but I came down ill on that final day and haven't been back to school since.
Winter classroom library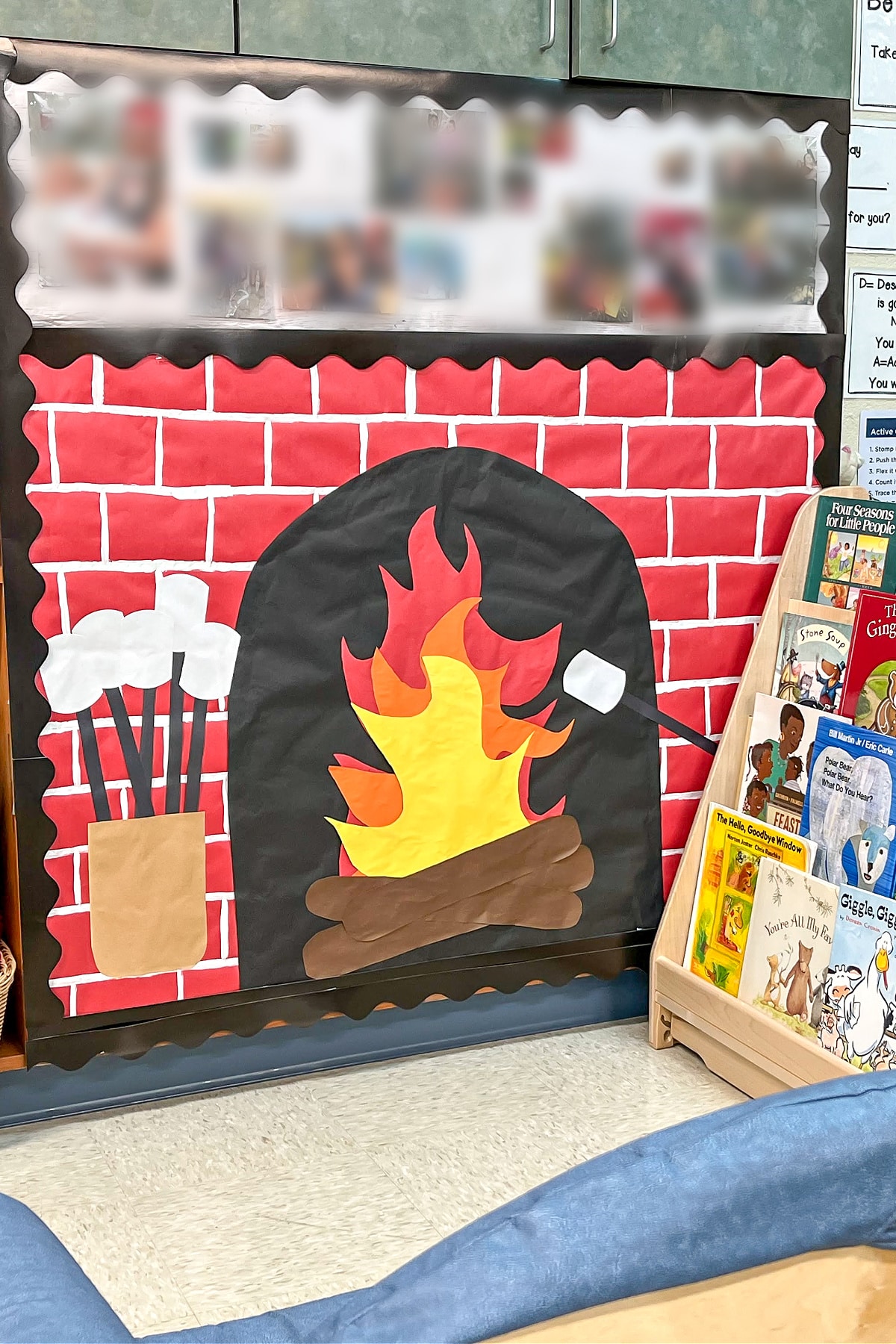 The teacher in the classroom wanted a warm cozy fire with marshmallows for the kids to read books by. I had so much fun making this. It's all made out of paper, however, I did paint the lines to make the bricks on the red paper.
On the fireplace mantel, we attached all of the family photos that we had received so that the kids could read by the fire and see their families too.
Winter crafts for kids
Are you looking for fun winter crafts for kids that are not holidays specific? Take a look at these:
Please pin this post for later