These lemon cinnamon rolls are semi-homemade, but that just means less time in the kitchen and more to enjoy Sunday brunch with your family.
Sunday brunch is my favorite meal of the week. Every weekend I make a different primary dish and then add things like fruit, eggs, and bacon around that. Check out the breakfast and brunch category right here on my blog and you'll see some of the delicious ways we enjoy it each week. I include themes, holidays, seasons, and individual dishes you can mix and match.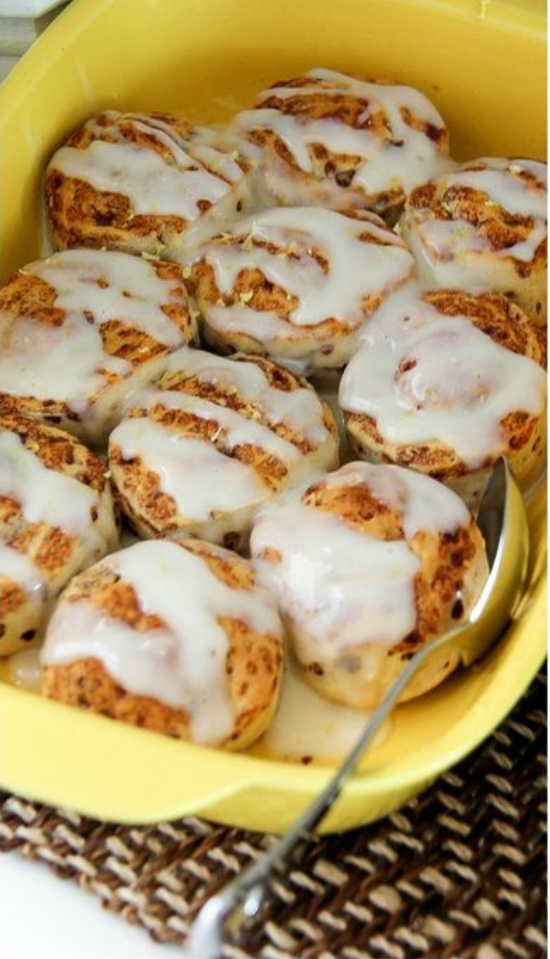 Lemon cinnamon rolls recipe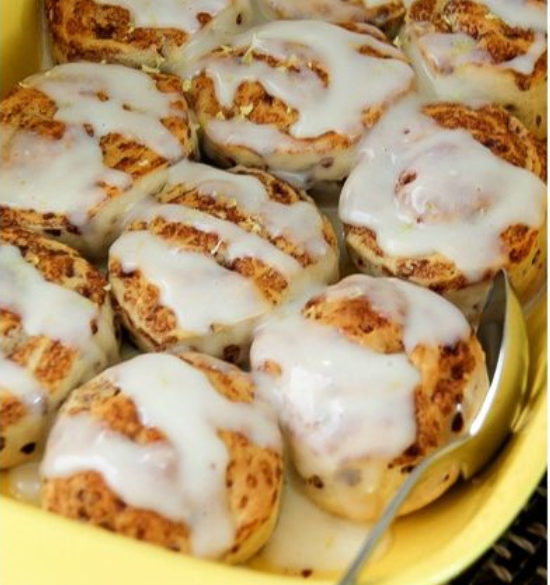 Ingredients
2 pkgs of refrigerator cinnamon rolls (you can fit 10 into the 3-quart casserole dish)
4 oz cream cheese
1.5 cups powdered sugar
1/4 cup half and half
2 tbs butter (softened)
juice from half a lemon
1 tsp vanilla extract
1 tbs lemon zest
Instructions
Lightly coat your 3-quart casserole dish with cooking spray and place 10 cinnamon rolls into the dish. Bake according to the package directions.
Remove and set aside to cool a little while you make the lemon glaze.
Beat together the cream cheese, powdered sugar, and butter. Add the vanilla, lemon juice, and half and half. Beat until smooth. If you need to thicken it a little, just add a little more powdered sugar.
Pour over the cinnamon rolls, and then top with lemon zest.
Want to see what we pair with these delicious cinnamon rolls? Check out my 'sunny yellow' themed summer brunch table for more delicious recipes and ideas for hosting a summer brunch at home.
Some of the ideas we show you how to make for our 'yellow' brunch are:
Baked scrambled eggs
Yellow potato breakfast casserole
Fresh yellow fruit parfaits
Mimosas
Looking for more delicious Sunday brunch ideas? Try these:
Not ready to make this now? Pin this recipe idea for later: