These handmade pillows are not only perfect for kids spaces, but they are a fantastic beginner sewing project that you can teach tweens and teens to make.
We all may be a little pillow obsessed in our house. We also have a dog who is obsessed with our pillows, but not in the same way as us. He loves to eat the covers and pull out the stuffing. So, I'm constantly making new covers, re-stuffing, and sewing holes.
These handmade pillows are the perfect project to teach kids to make. They'll love learning a new skill and decorating their space.
Book pillows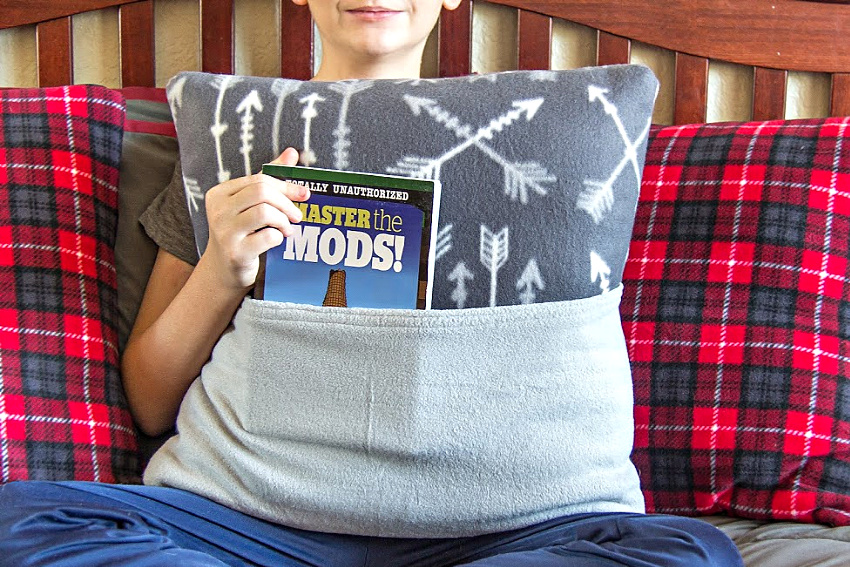 These book pillows are a wonderful beginner sewing project. The twins and I spent a day whipping up pillows for their bed including a book pillow each. It was a great first sewing project for them to try. We have a full tutorial to make your own book pillows and plain envelope back pillows at Make and Takes.
LEGO character pillow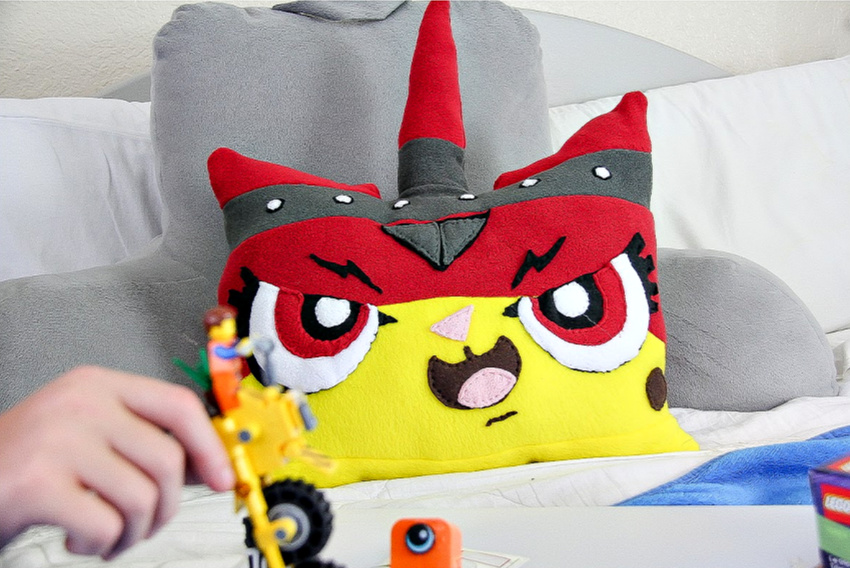 Once you've mastered the simple book envelope back pillow, and then the book pillow, here's a harder project to work on next. This fleece UltraKatty pillow was so much fun to make. You could also make a UniKitty one too.
Handmade word pillows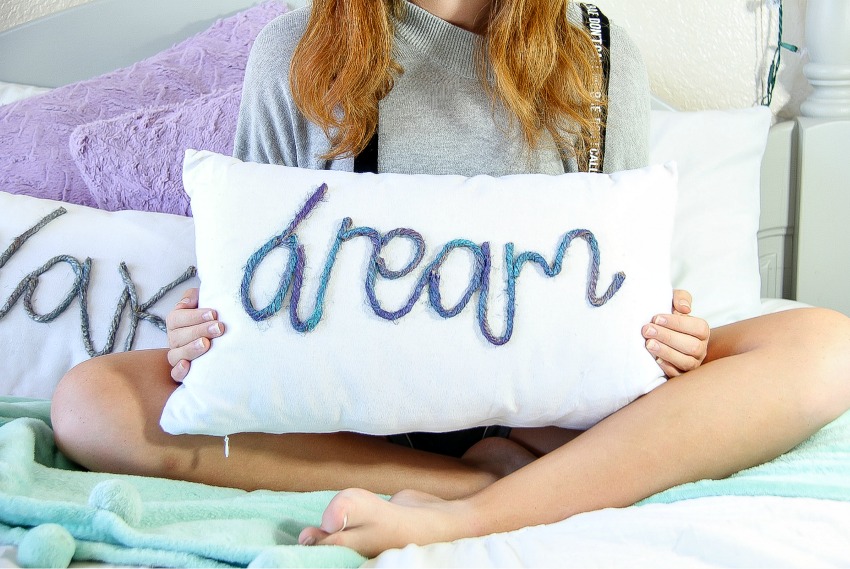 I love these pillows. We made them when Marisol was going through her love of aqua and purple in her bedroom. Now her bedroom is all black, grey, and white so these pillows have been moved to the couch in our family room. Head over to Divine Lifestyle where I have the tutorial to make your own word pillows.
Shag yarn cushion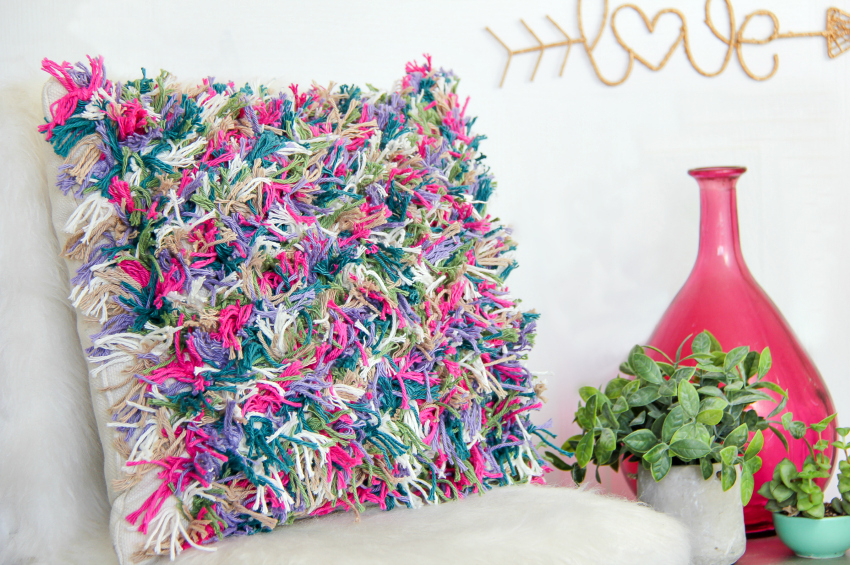 If you have a cushion that you no longer like what is on the front of it, it's so easy to cover it over with yarn. Our yarn shag cushion tutorial is over at Make and Takes.
Ugly Dolls cuddle pillows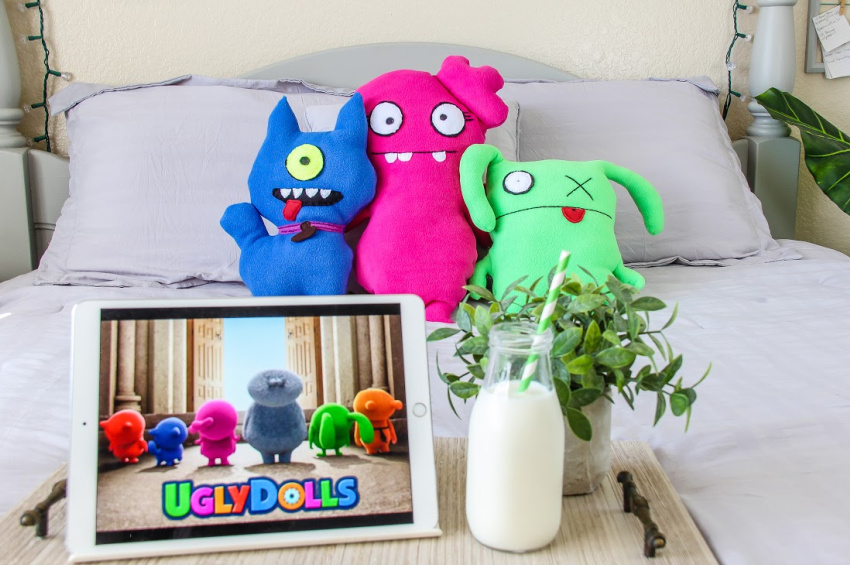 You can learn more about our handmade Ugly Dolls pillow by clicking on the link.
Please pin this post for later: