Looking for ways to enjoy s'mores without a fire? We have delicious s'mores ideas including desserts, s'mores pizza, and s'mores in jars.
S'mores ideas
S'mores breakfast parfait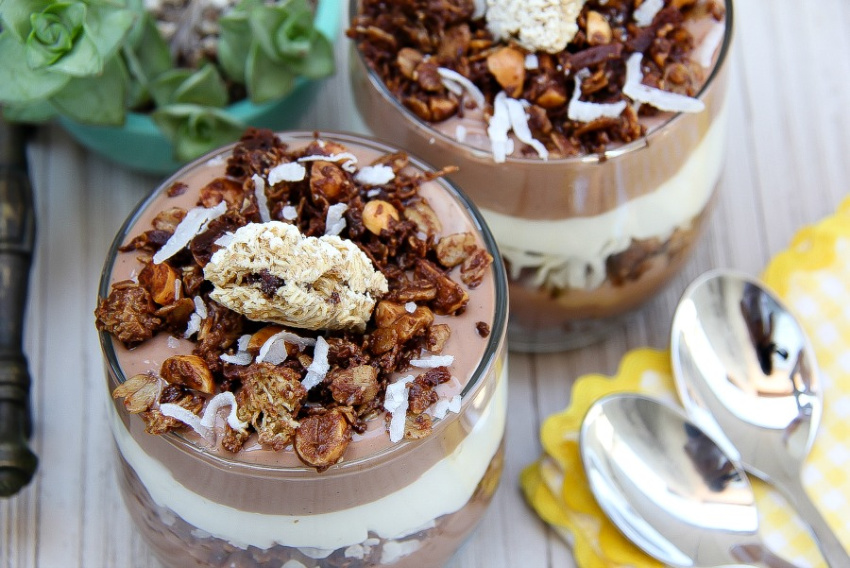 That's right, you can even enjoy s'mores for breakfast with this delicious s'mores breakfast parfait with homemade nutella granola.
Sugar cookie s'mores pizza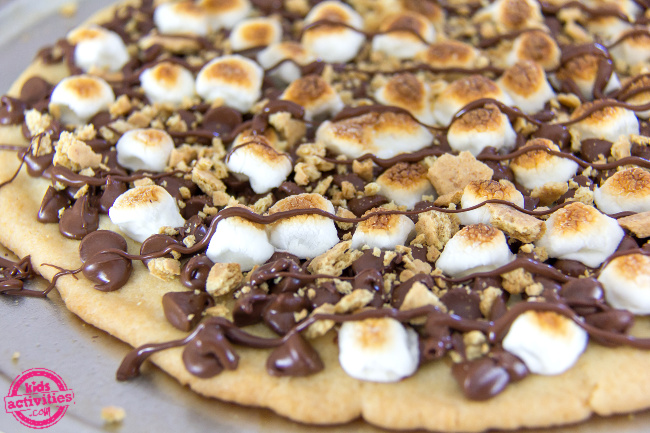 Have you ever tried a cookie pizza? Over at Kids Activities Blog we partnered with Betty Crocker to make this delicious treat. Marisol made this s'mores sugar cookie pizza for dessert one day and it was delicious. It will definitely be made more often.
Grilled banana boat s'mores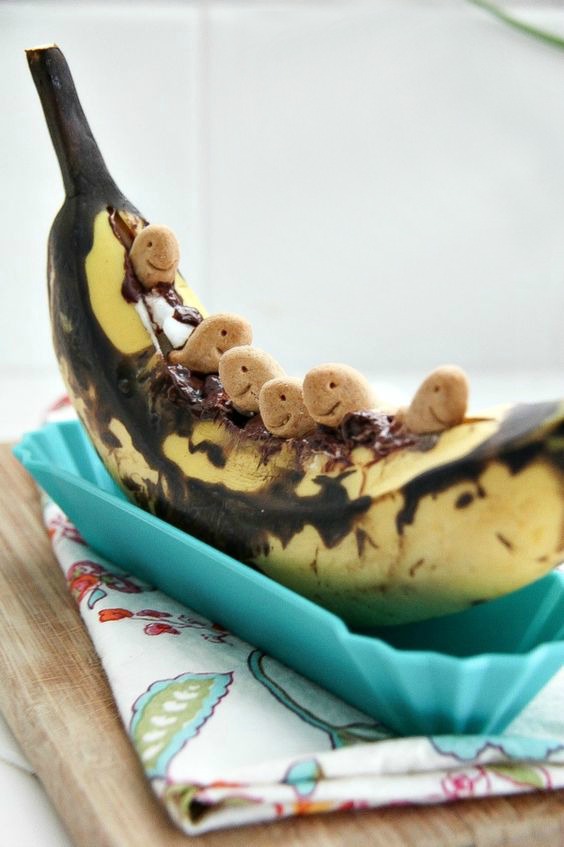 This grilled banana boat s'mores is perfect for some backyard summer fun, or when you take your portable grill to the beach. I love that they are topped with Goldfish graham crackers, it makes this delicious dessert so fun for kids.
Hot chocolate and s'mores bark treats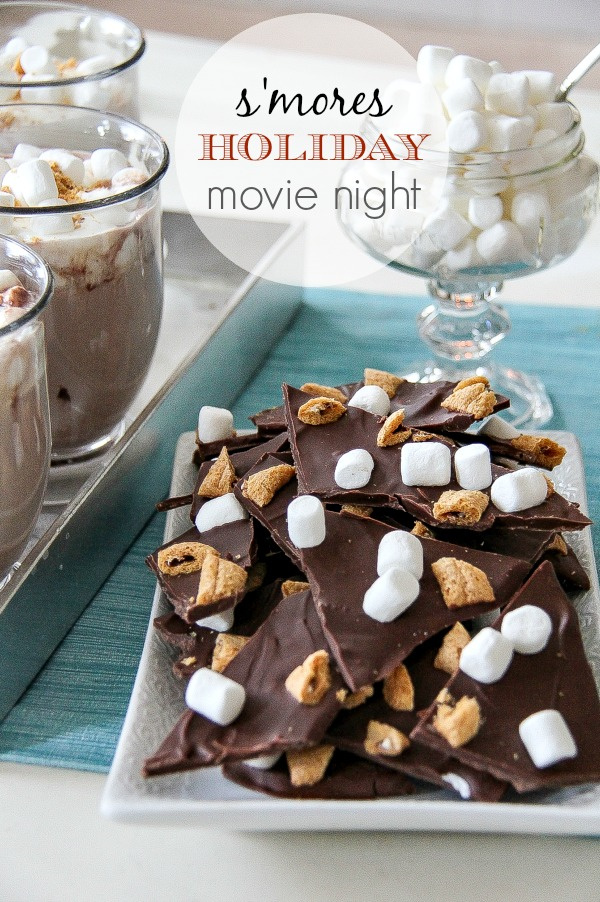 Ready for movie night? Make this s'mores hot chocolate and s'mores bark for your next movie night with the family. It's perfect for curling up under a blanket in front of a fire. Just don't get the bark too close to the heat or you'll have a chocolate mess on your hands.
White chocolate pumpkin spice s'mores bites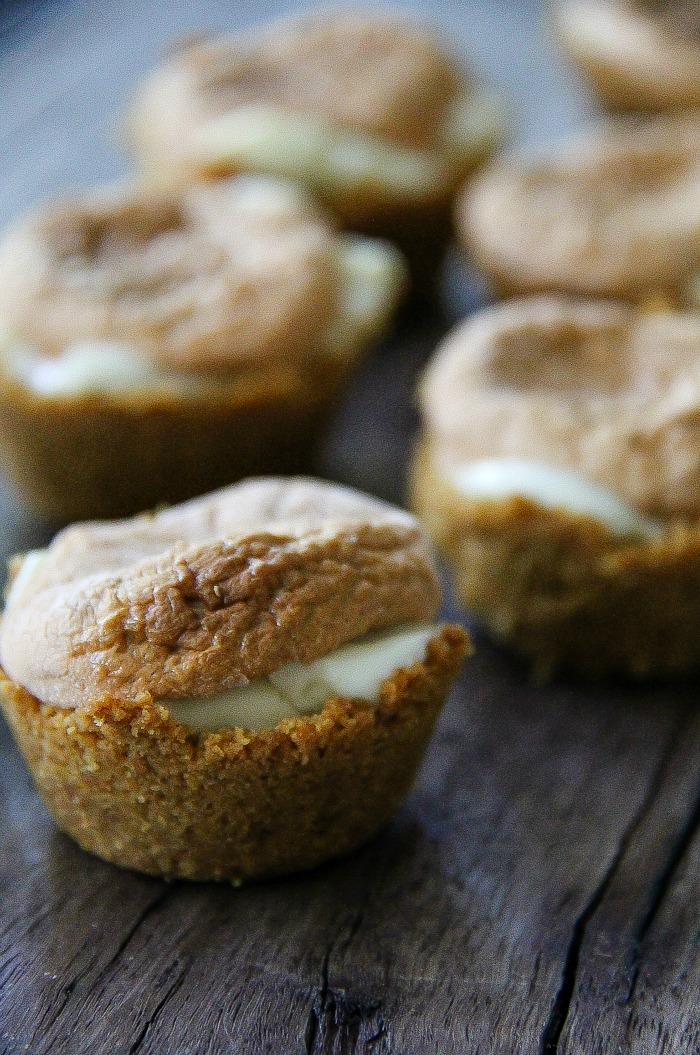 Have you spotted the pumpkin spice marshmallows that come into grocery stores around fall? They are delicious when paired with white chocolate to make these pumpkin spice white chocolate s'mores dessert bites. Guests will love them for Thanksgiving and fall parties.
How to set up a s'mores bar for entertaining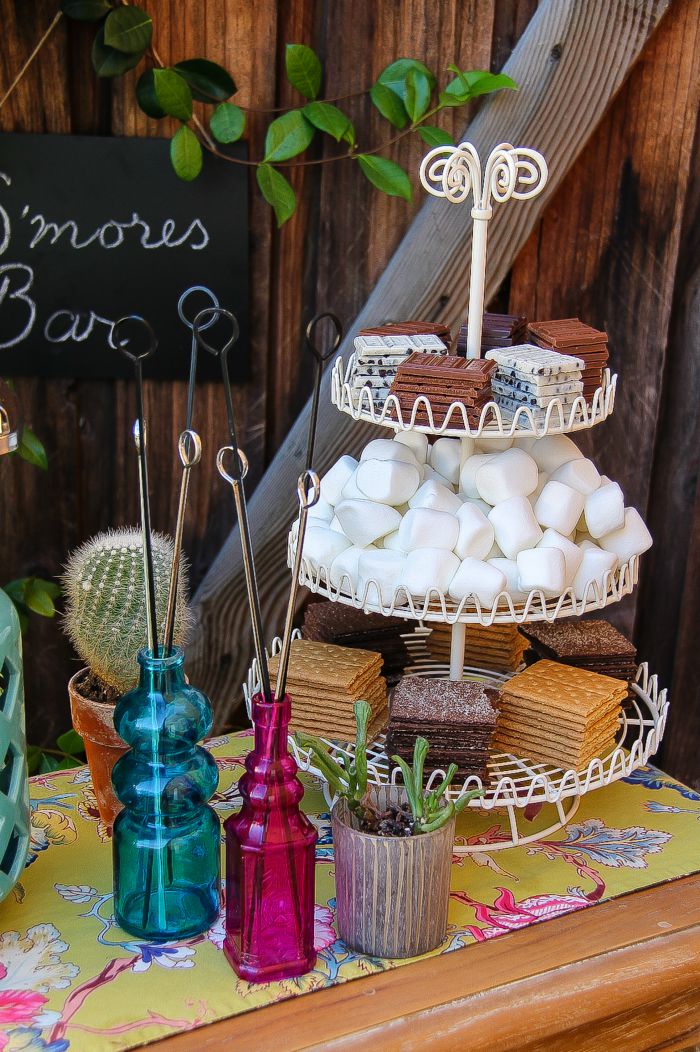 You don't need a fire-pit in your backyard to enjoy a fun s'mores night with family and friends. This s'mores bar is perfect for beach nights, weddings, sitting outside on a balcony. It's so portable that you can take it anywhere.
Layered s'mores desserts in jars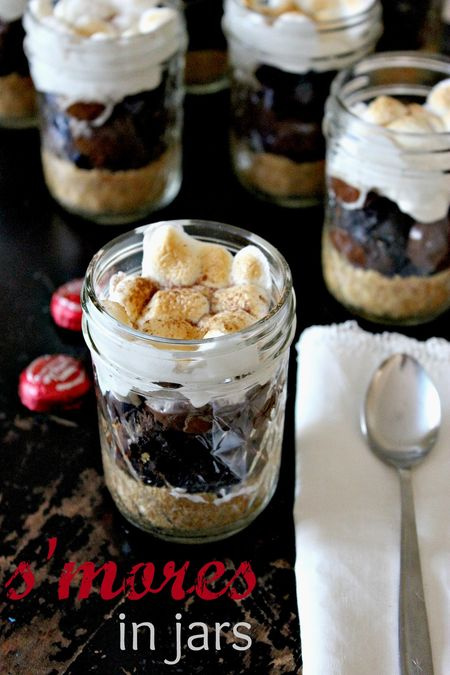 We didn't get enough of s'mores in jars with the s'mores breakfast parfaits (pictured above), so how about dessert too? These delicious layered s'mores desserts in jars are an elegant way to bring s'mores indoors for when you are entertaining at home.
S'mores pudding cups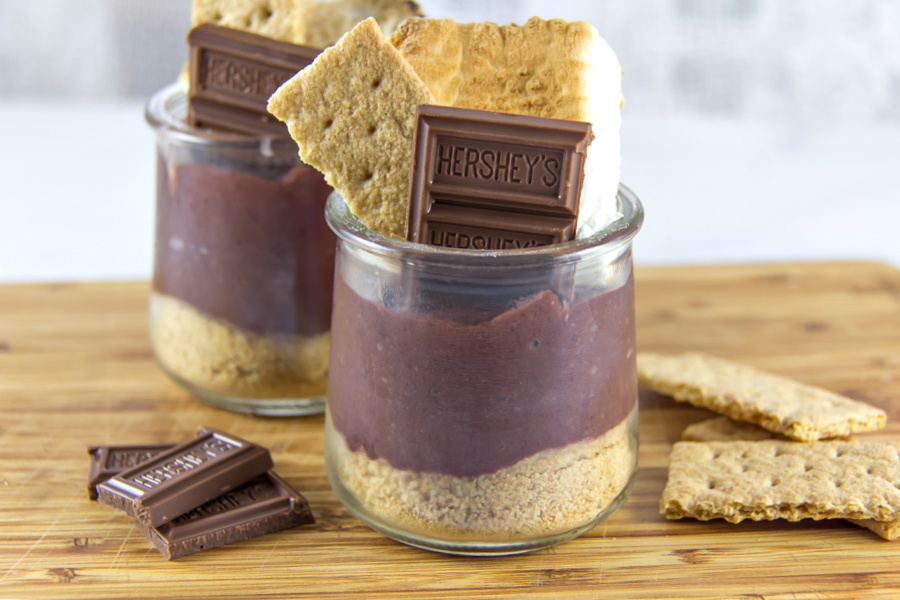 This quick and easy s'mores pudding cup is a delicious dessert that you can make gluten-free too. You'll find my instructions to make your own at Make and Takes.
Do you need just one more idea? Of course, you do! If you know someone moving into a new house or you have a friend who just loves s'mores, give them the gift of s'mores in a package. You can just leave it on the doorstep with a note. They will love it!
Please pin these ideas for later: