Last week I attended an event by the California Strawberry Commission in Newport Beach.  We went to True Food Kitchen, which I just love.
We ate a lot of freshly prepared strawberry dishes including strawberries stuffed with goat cheese, strawberry and heirloom tomato bruschetta, strawberry salad lettuce cups, and chocolate pudding topped with fresh strawberries (to name just a few).  We also indulged in Strawberry and Rhubarb Mojito's. 
We listened to speakers such as David Grotto (registered dietician and author), A. G. Kawamura of Orange County Produce, my friend Caryn Bailey of Rockin Mama, and of course Jodi Reinman of the California Strawberry Commission.
Here are a few strawberry facts you might not know:
88% of strawberries in the United States are grown in California by more than 500 family farmers?
There are only 50 calories per serving (approximately 1 cup or 8 medium strawberries)
They are full of nutrients including: vitamin C, folate, potassium, and fiber
And according to David, if I eat more berries, I may even be able to remember where I left my car keys.  Maybe I should actually try this.  I misplace my car keys a lot.
Here are a few delicious strawberry recipes courtesy of the California Strawberry Commission.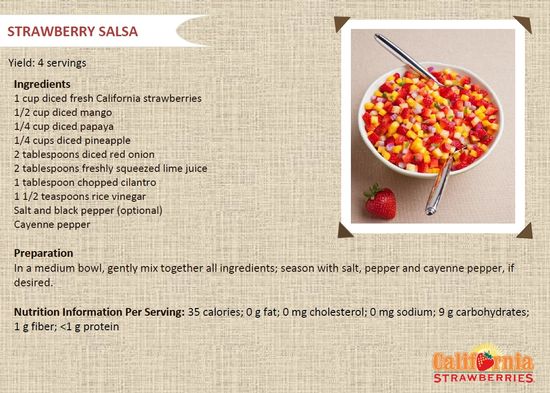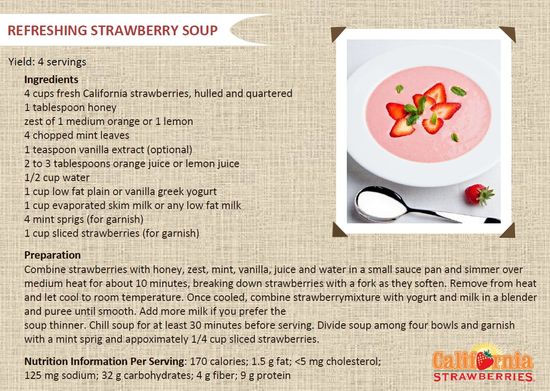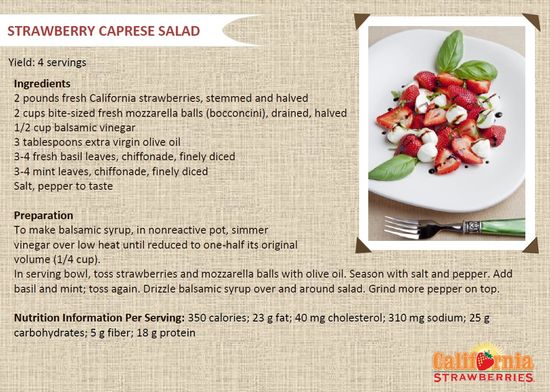 You will find even more delicious recipes on the California Strawberry Commission website.  They also have a pretty fabulous Pinterest board you need to follow.
Enjoy!