Has a collection of spoons been passed down to you and now you want to display them? Use our tutorial to paint a vintage spoon rack to match your decor.
Disclosure: As a DecoArt blogger I am compensated and receive product to try out.
A while ago I posted a photo of the dining room wall in our old house, complete with a spoon rack I had picked up at one of my favorite thrift stores. I had filled the spoon rack with spoons that had once belonged to my Nana. After seeing my post my mum loaded me up with another bag full of spoons during a trip back to Australia.
This meant more thrift shopping, but I found the perfect spoon holder for them. It was very different from the last one, which made it even more perfect. I love an eclectic mix of items and don't want everything to be too matchy. It's what gives my walls personality.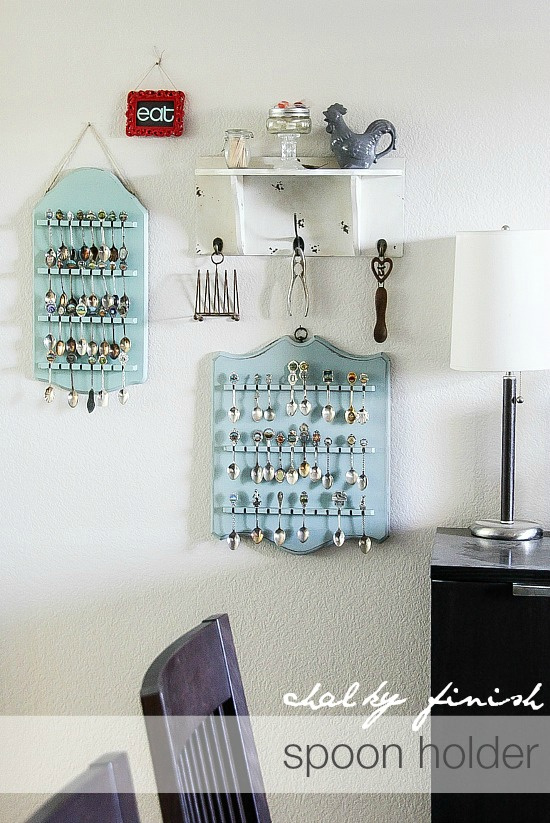 I painted this one with Americana Decor Chalky Finish paint in 'vintage' (a very fitting color I thought).
What you need
Vintage wood spoon rack
Americana Decor Chalky Finish paint in 'vintage'
Sandpaper
Americana Decor Ultra-Matte Varnish
Paintbrushes
Instructions
The first step was to remove the hardware and lightly sand the spoon rack to remove the shiny finish.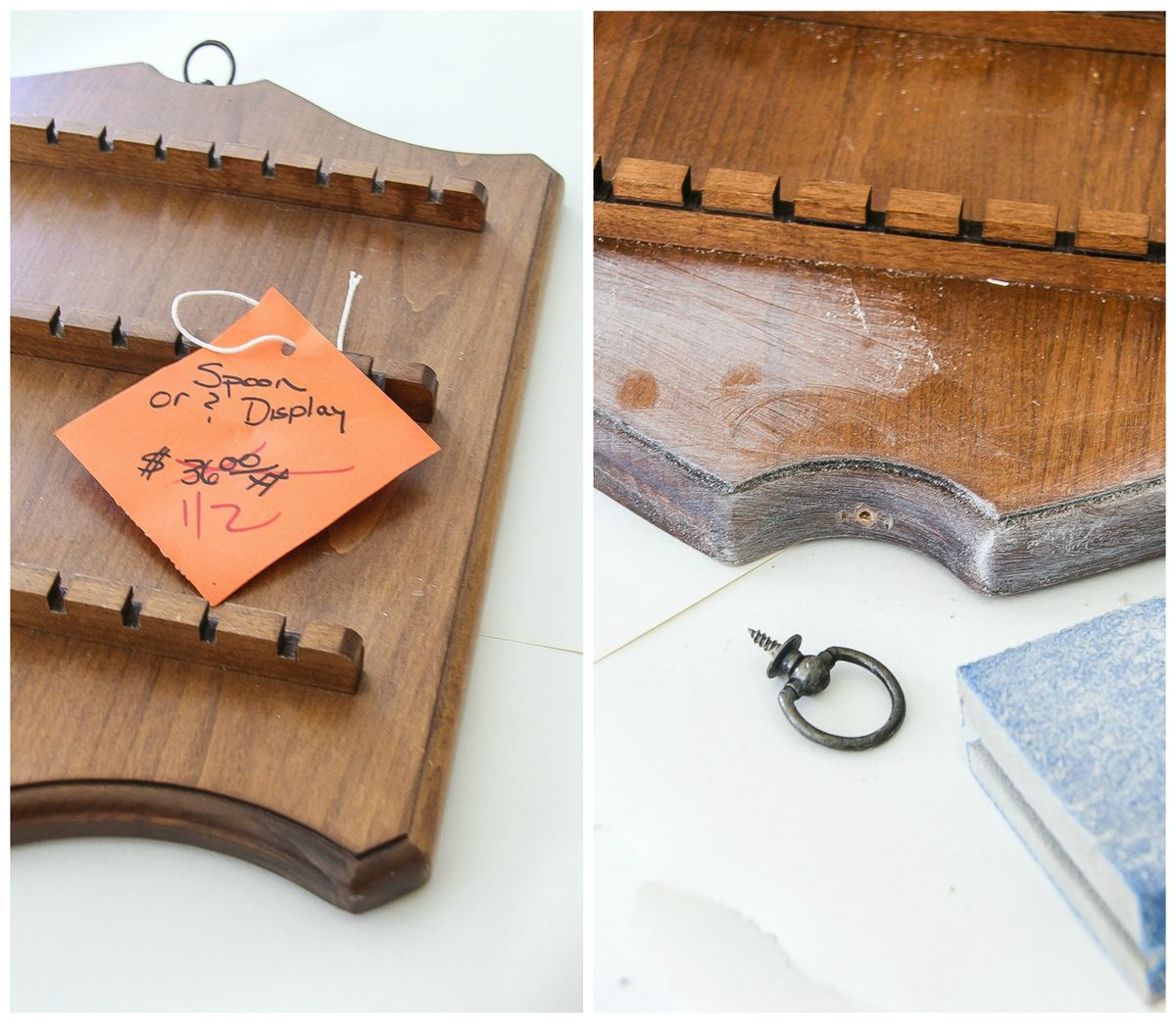 Three coats of the Americana Decor Chalky Finish paint were applied (allowing each coat to dry thoroughly before applying the next). Then the spoon rack was distressed using sandpaper. A final coat of Americana Decor Ultra-Matte Varnish was then applied over the top.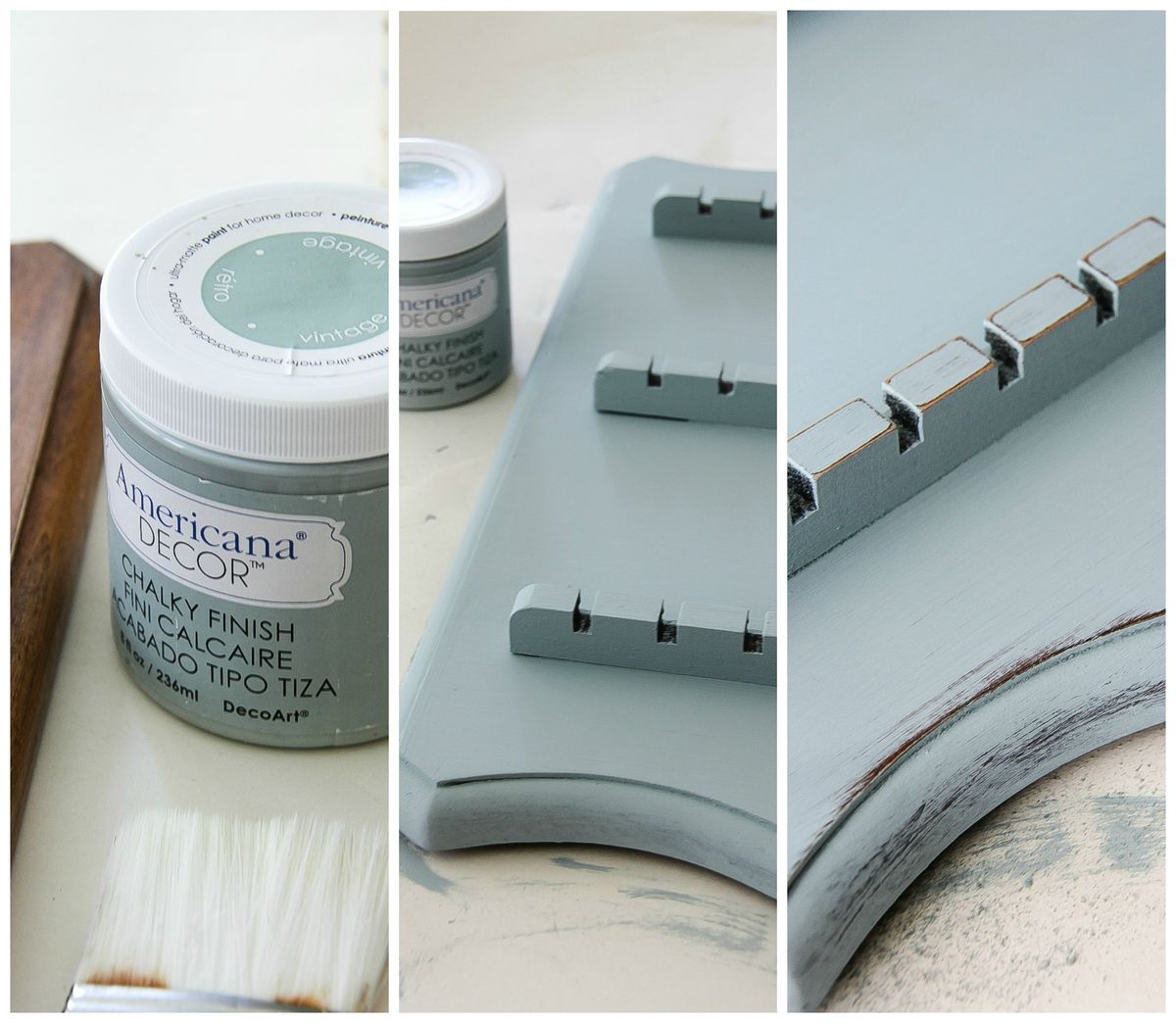 I need to re-paint the other spoon holder now in a completely different color. Although I love the blue/green tones in it, it definitely suited our old house more than our new one. I'm just loving the vintage grey tones in the new one, but think I need a contrasting color for the old one.
Americana Decor Chalky Finish paint is available in Home Depot, Hobby Lobby, Michaels, A.C. Moore and other stores. Visit the DecoArt Chalky Finish website for more chalk paint ideas and inspiration. 
Please pin this post for later: