With only a week left until the kids are back in school, we needed one last extra fun girlfriends day.  No boys allowed!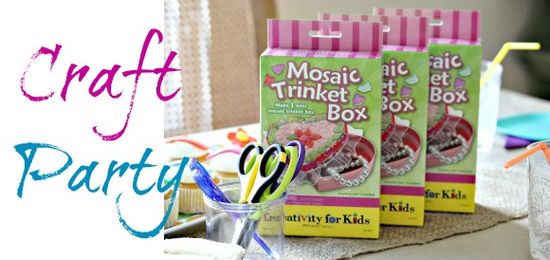 A few tips for setting up a craft party table:
If using craft kits, check that you have everything you need to complete each one, including glue and scissors.
Use butcher paper or packing paper to cover your table to protect it from glue, scissors, and permanent markers or paint
Wet a cloth for each child and leave it on a small plate or tray.  Glue, paint, glitter, and markers can get very messy, very quickly, this will make it easy for kids to clean their hands quickly, without having to run to the bathroom constantly.  It's also more environmentally friendly than putting out paper towels, or wet wipes.
Plates of finger foods will make it easy to craft and nibble at the same time.  Don't forget beverages too.
Ensure that trash and recycling bins are close to keep the craft space tidy and free from empty packages.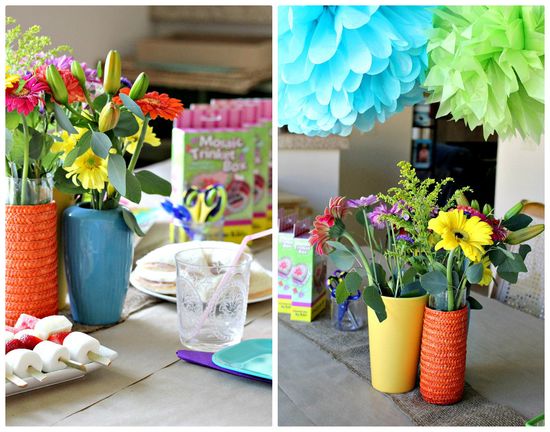 The Crafts:
The following craft kits were provided by Faber-Castell's Creativity for Kids.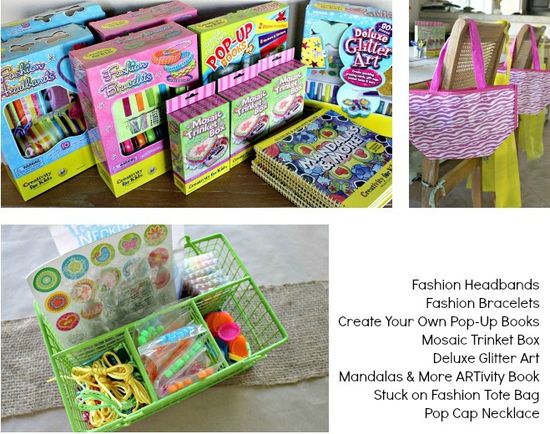 The girls decorated their Stuck on Fashion Tote Bags, made Pop Cap Necklaces, and then decorated their Mosaic Trinket Box to pop their necklace in.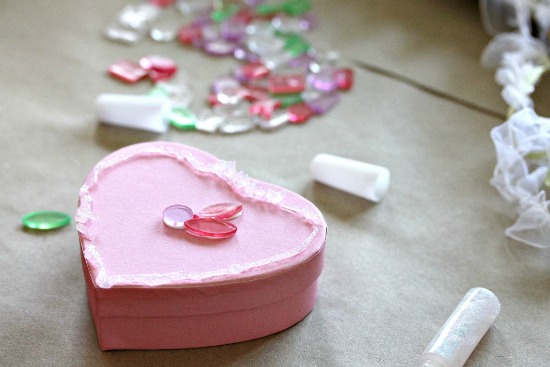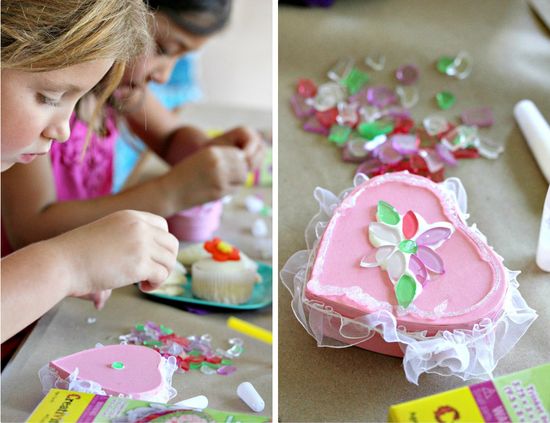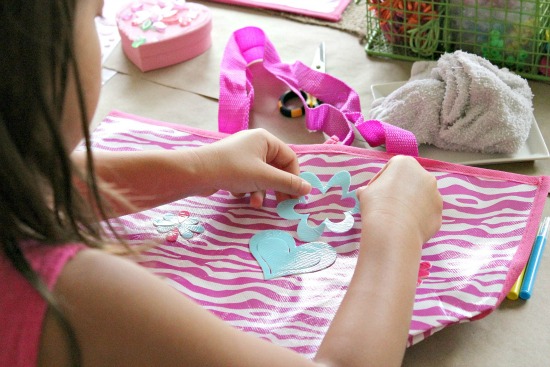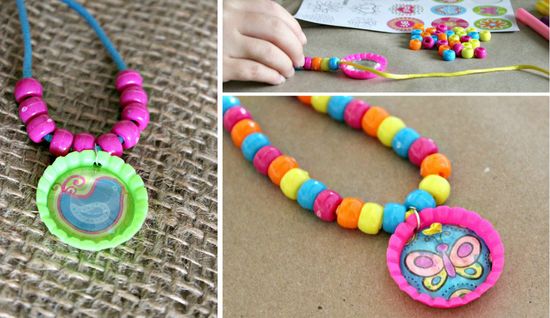 Of course afterward the crafting was not allowed to stop (according to my daughter), she insisted on the two of us making the Fashion Bracelets together.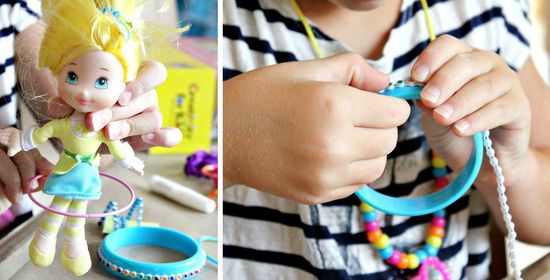 Apparently bracelets double as great hula hoops for dolls.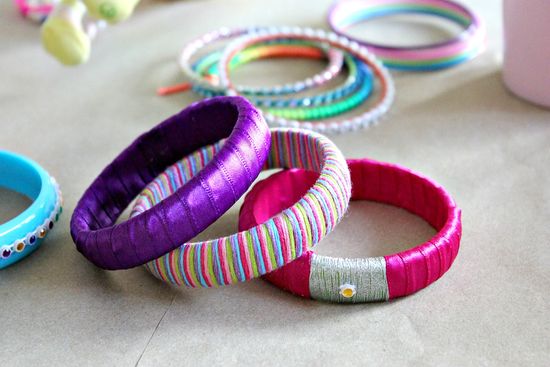 Food:
I decided to make a batch of simple lemon cakes, with vanilla frosting.  I loved the look of the letters and flowers on a Creativity for Kids box so using a piece of wax paper I traced each, cut them out, and used them as stencils for fondant.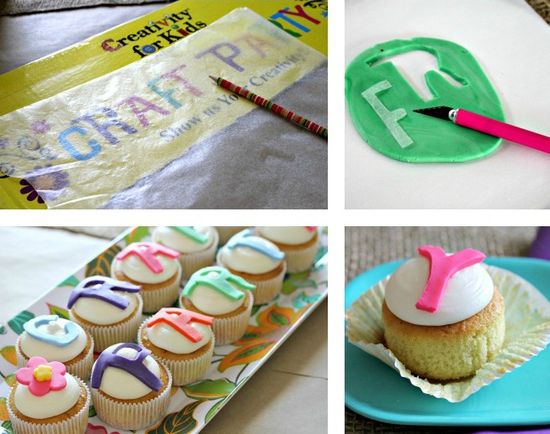 I also whipped up simple turkey and cheese sandwiches, crusts removed, and cut into triangles.  Then we had fruit and marshmallow skewers with strawberries, pear, watermelon, and of course marshmallows.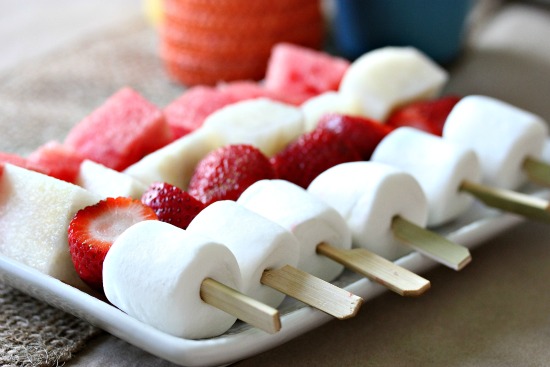 Beverage:
Fruity Party Punch
(recipe provided by Faber-Castell's Creativity for Kids for the party)

Ingredients:
1 64oz bottle fruit punch, chilled
1 64oz bottle unsweetened pineapple juice, chilled
1 2 liter bottle ginger ale, chilled
1/2 gallon orange sherbet
In a punch bowl, mix together fruit punch, pineapple juice, and ginger ale.
Add scoops of sherbet into the punch.  Wait for sherbet to begin melting, stir gently, and serve.
* * * * * * * * * * * * * * * * * * * * * * *
Faber-Castell's Creativity for Kids craft kits make great gifts. 
Follow Creativity for Kids on Facebook and Twitter to stay up to date with the latest news.
Disclosure: I was provided with the Faber-Castell, Creativity for Kids Craft Kits as part of the Creativity for Kids Craft Party campaign for MomSelect MommyParties.