This past week I participated in an Ornament Swap hosted by The Crafty Crow.  The idea was to send  ornaments to 5 families (names were sent to each of us participating) and they send you an ornament in return.  The theme was fairytales.  I was honestly stumped.  I would have thought this was an easy topic for me seeing as I have a princess in the house, but it truly wasn't.  After days and days deliberating and tapping my fingers on my desk, I settled on making magical owls.  You see, when you add the word 'magical' and add glitter it kinda fits the theme, don't you think!
So these were the 5 magical owls I sent to my 5 families.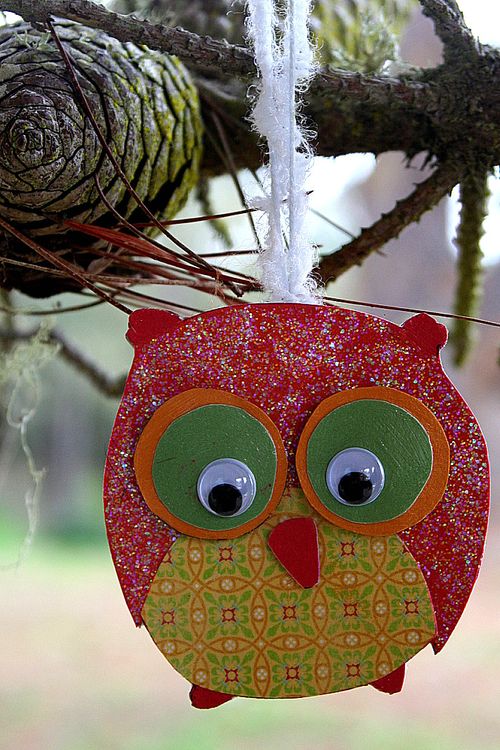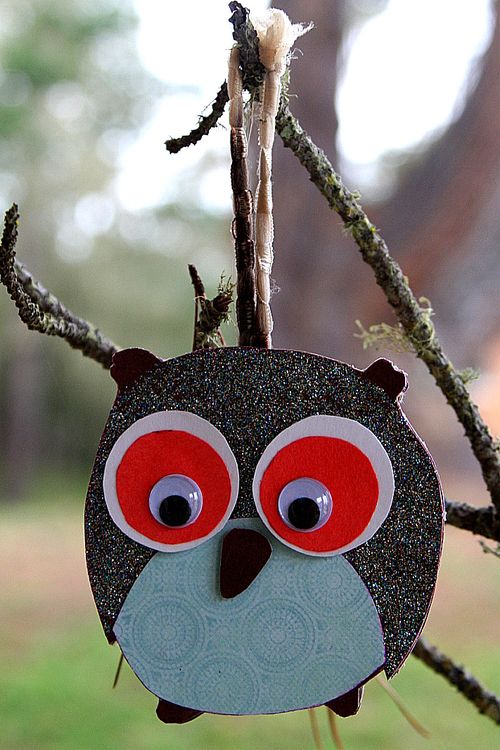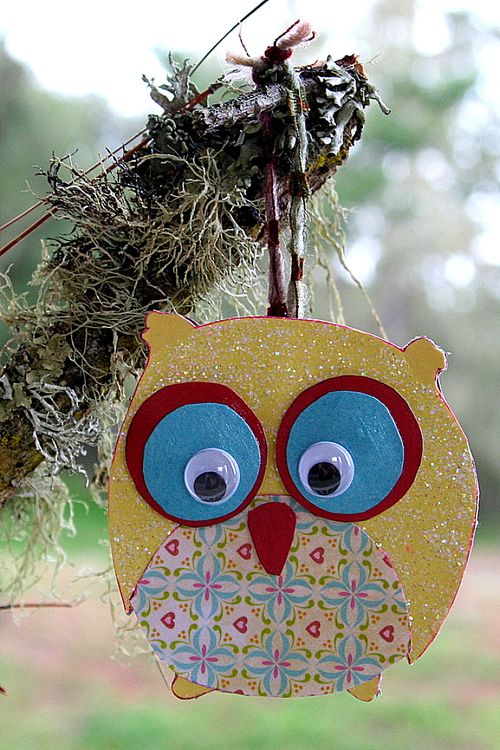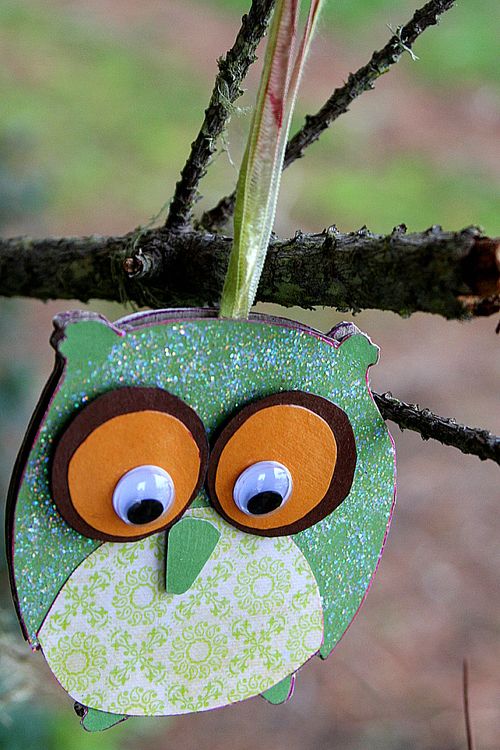 These were fairly easy to  make albeit a little time consuming.  I started off with an unfinished wooden circle.  I placed the circle on a piece of paper and allowing approximately 5mm all around drew a circle.  To the circle I added owl-like features and then cut that out to use as my template.  I punched a hole into the top of the wooden circle and added scrap pieces of wool as ties.  Then using the template I cut out 2 pieces of thick cardboard and scrapbook paper per owl and glued these either side of the wood.  To the front side of each owl I added another layer of patterned paper for the breast and painted glitter onto the top section.  Once dry I added eyes out of scrapbook paper in layers onto mounting pads and then jiggly eyes and a beak.  On top of the paper sections I added mod podge to give it a shiny finish.
These are the 5 gorgeous ornaments I received in return.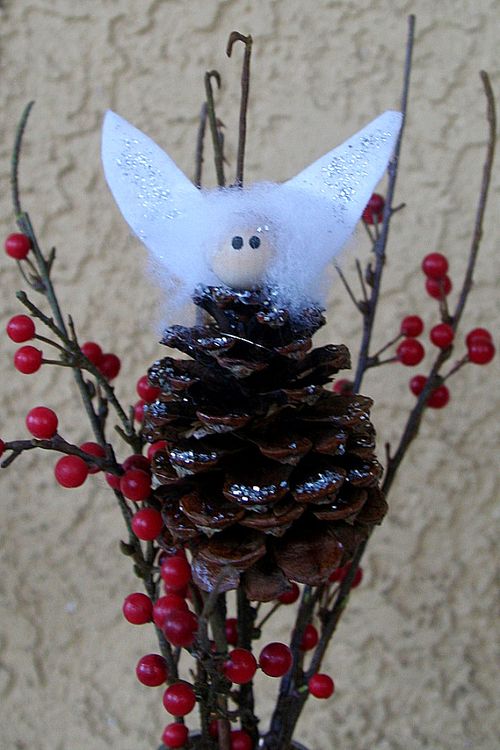 From: Rachel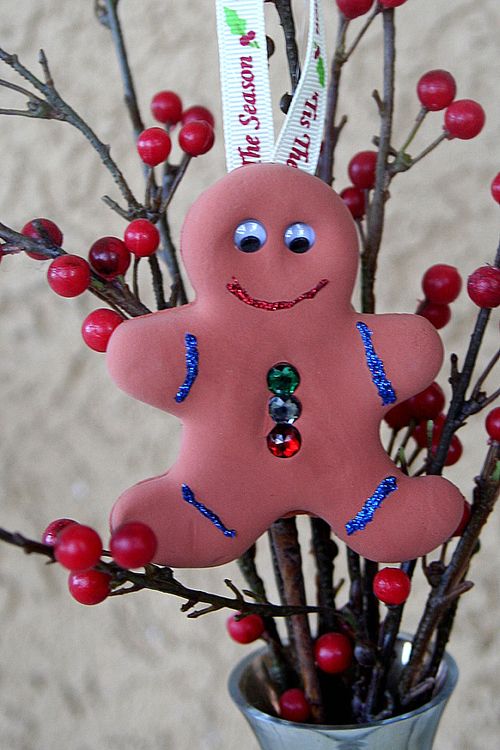 From: Amy (and Cole) and included the story of The Gingerbread Boy.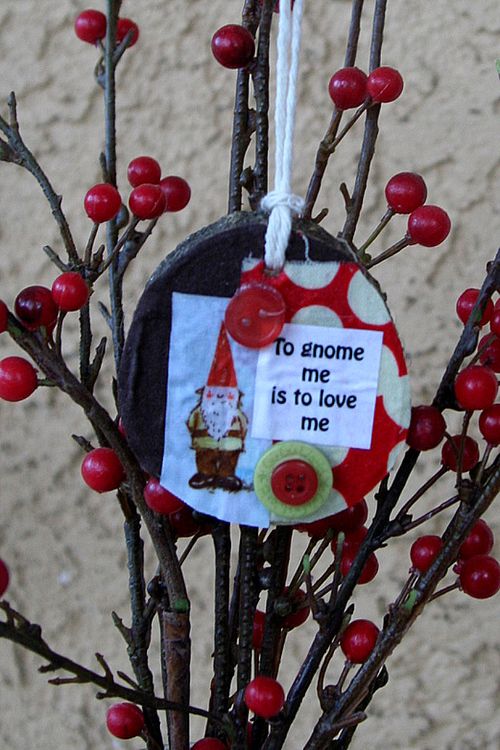 From: piecelove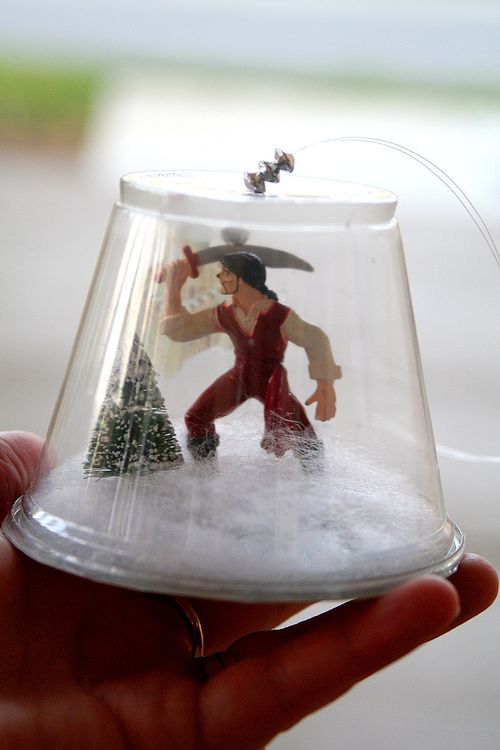 From: Stacie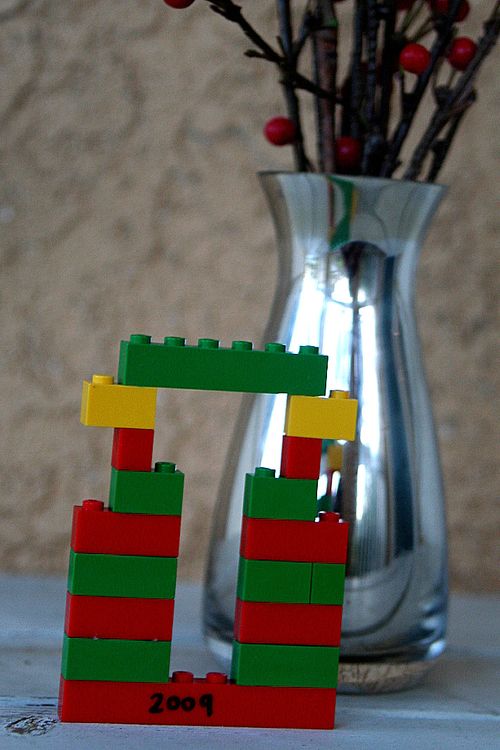 From: Sally.  Now I just want to say that there's a very good chance that I messed this ornament up.  Unfortunately when it arrived some of the blocks had tumbled off the castle and well, construction is not my strong suit so as best as I could I attempted to re-assemble it.