These DIY owl ornaments will look so pretty hanging on your Christmas tree this year. Make them in colors to match your color scheme.
This past week I participated in an ornament swap hosted by The Crafty Crow. The idea was to send ornaments to 5 families (names were sent to each of us participating) and they send you an ornament in return. The theme was fairytales.  I was honestly stumped. I would have thought this was an easy topic for me seeing, but it truly wasn't. After days and days deliberating and tapping my fingers on my desk, I settled on making magical owls. When you add the word 'magical' and glitter it kinda fits the theme, don't you think?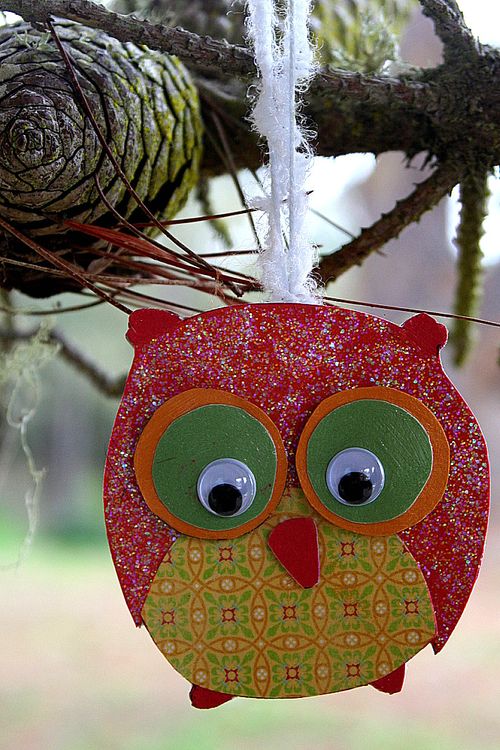 DIY owl ornaments
Supplies
Wood circle (available at craft stores)
Cardboard
Scrapbook paper
Glitter paint
Cord
Googly eyes
Photo mounting foam pads
Mod Podge
Instructions
Place the wood circle on a piece of paper. Trace around it and add ear tufts, feet, and tips for the wings. Cut out this piece of paper to use as your template.
Use this template to cut out two pieces of cardboard and 2 pieces of scrapbook paper for your owl (front and back).
Glue the cardboard pieces to the wood circle. Using a drill, make a small hole in the top and tie a piece of cord through the top for hanging your owl.
Attach the scrapbook paper to the cardboard using glue and then cut out a contrasting piece for the breast and glue that in place too.
Paint a layer of glitter over the top of your owl.
Once dry, cut out and attach the eyes using the mounting pages before gluing the googly eyes in place. Cut out a beak and glue that on too.
Add a layer of mod modge over your owl to protect the paper and give it a shiny finish.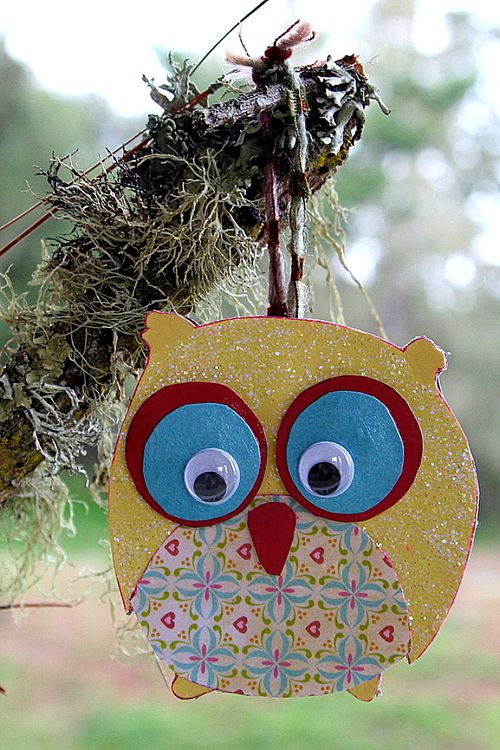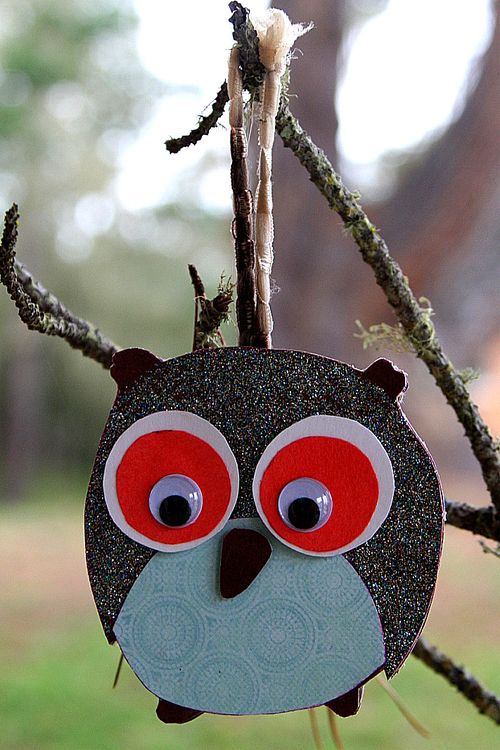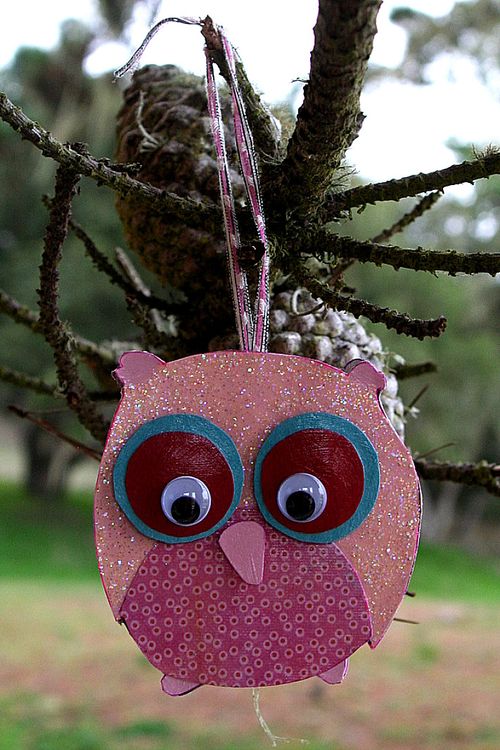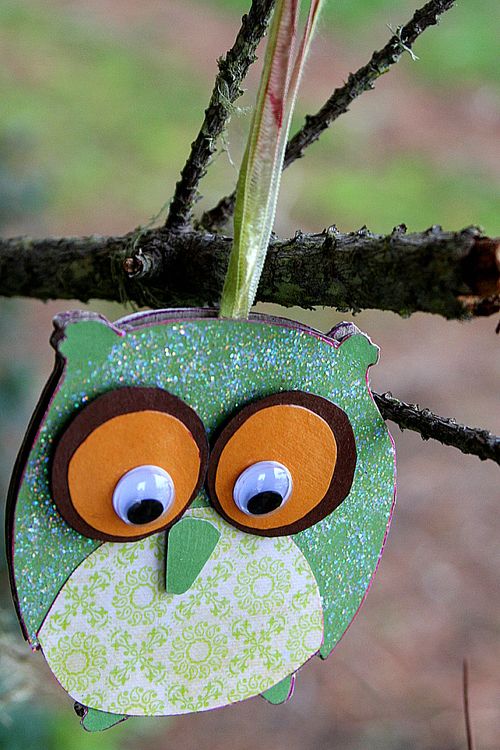 More DIY Christmas ornaments
Are you looking for more homemade ornaments to make for your Christmas tree? You should check out these too: