These bacon-wrapped hot dogs with sweet and spicy toppings make a great self-serve bar idea when grilling outdoors.
A LONG time ago, I posted a delicious recipe for hot dogs with sriracha and pineapple salsa. I decided to go back and re-make these, but kick them up a notch with a little more spice, and bacon.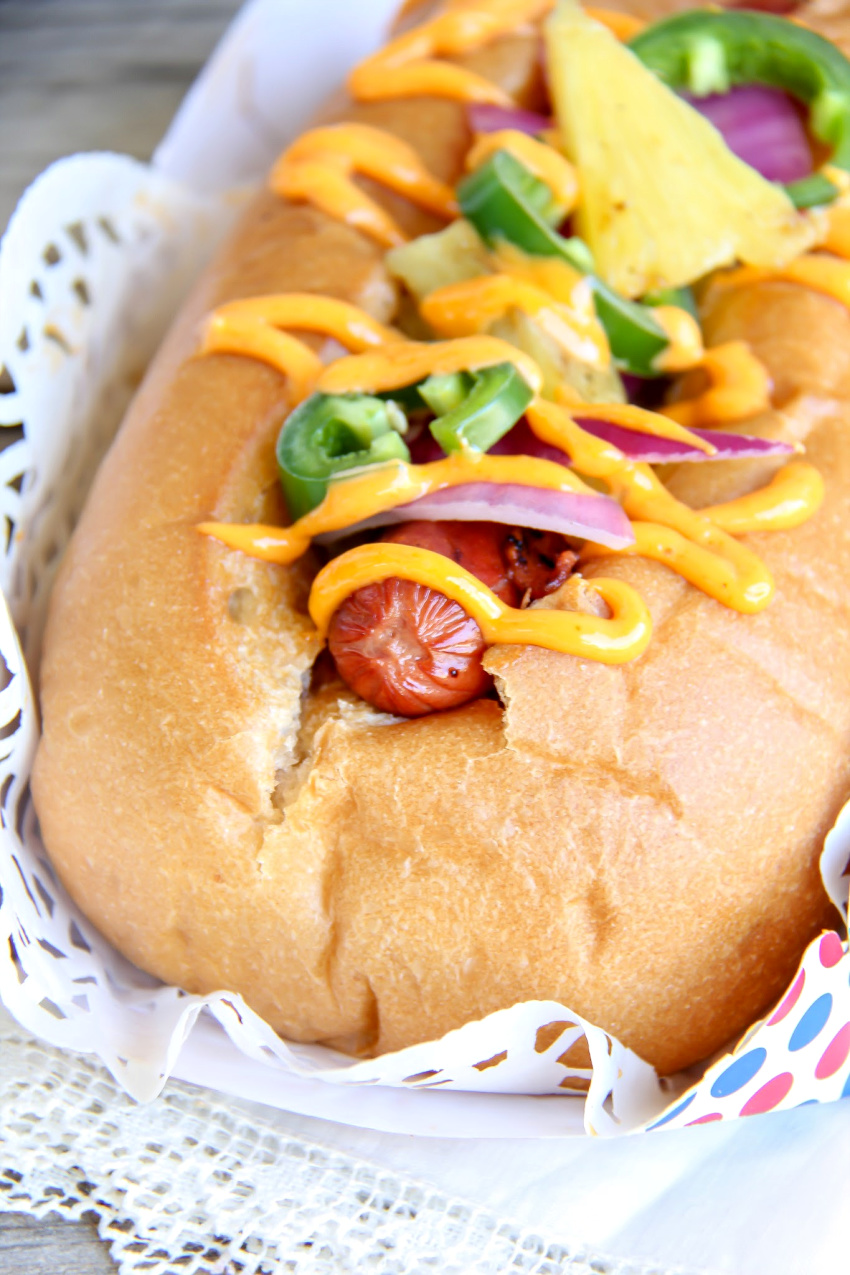 These are quick and easy, and if it's too cold outside to fire up the grill, then use an indoor grill pan on the stove as I did.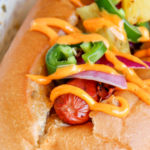 Ingredients
Hot dogs
Bacon
Hot dog buns
Fresh pineapple
1 jalapeno
1/2 red onion
Sriracha mayo
Instructions
Wrap bacon around your hot dogs.
Grill them making sure to turn and grill on all sides until the bacon is cooked through - 7-9 minutes total.
While the hot dogs are grilling, prepare your toppings.
Chop your pineapple, red onion, and jalapeno.
Add toppings and Sriracha to your bacon-wrapped hot dogs.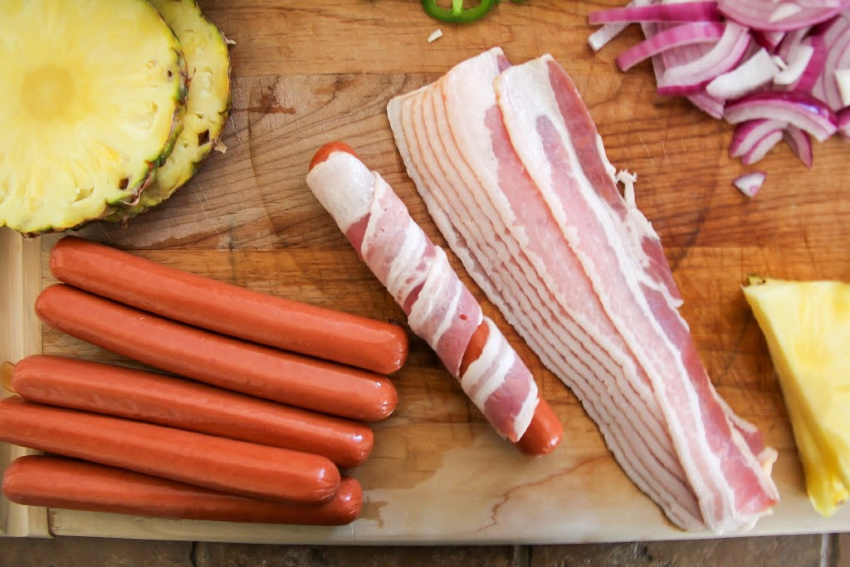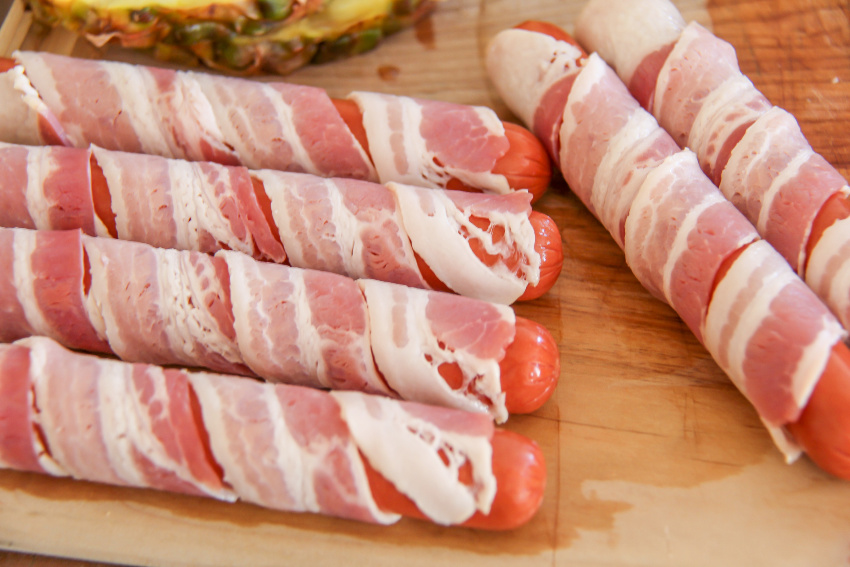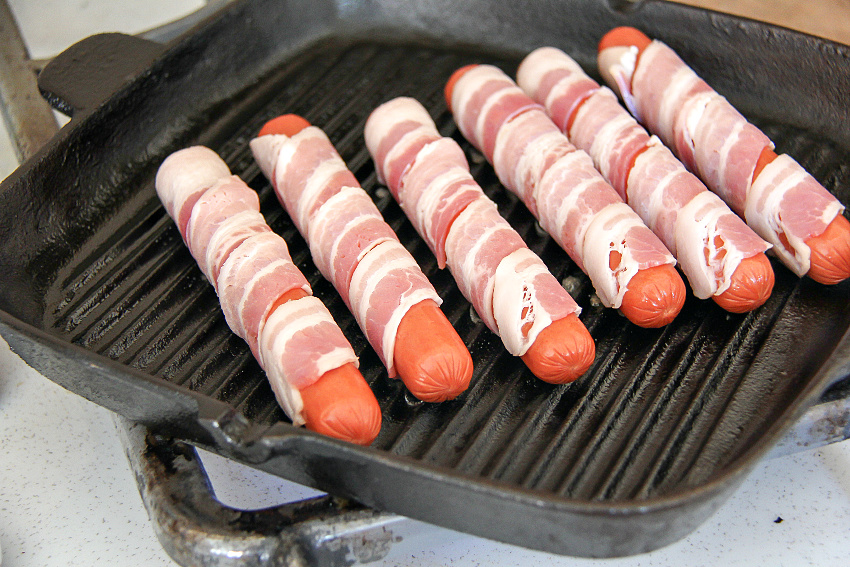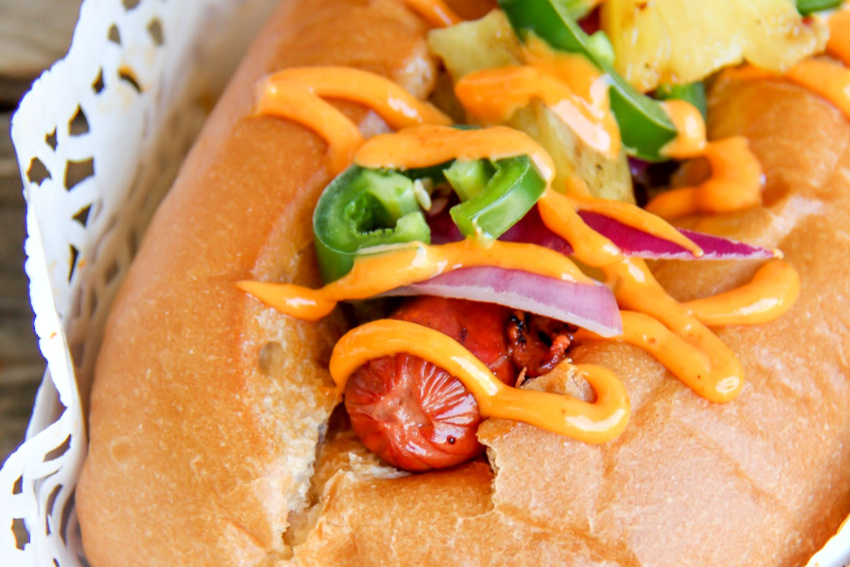 It's really that simple. I love the extra spice on these.
Please pin this post for later: