These bee headbands are the perfect addition to a bee-themed or nature party, or as an addition to a bee costume for Halloween.
Instead of party hats for the twins' upcoming teddy bear picnic birthday party, I made these adorable bumble bee headbands along with bear headbands for the kids to choose from instead of party hats.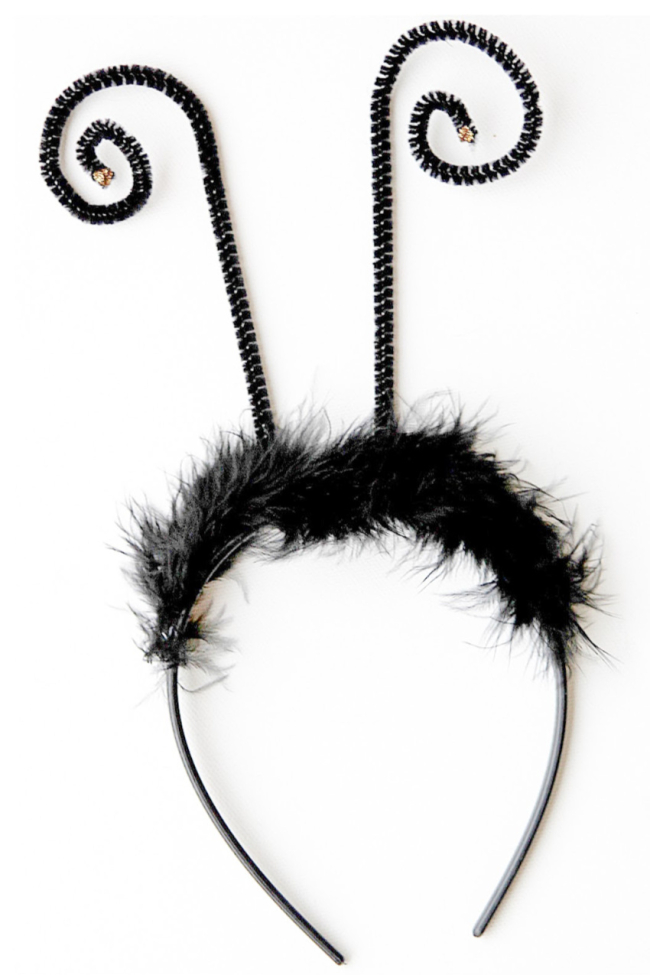 With Halloween just around the corner, we can never have enough costumes and accessories to wear to parties and trick-or-treating. 
Bee headbands
Supplies
Black headbands – I purchased headbands on Amazon – 36 for $14.99
Thin black feather boa
Black pipe cleaners
Gold glitter glue
Hot glue gun
Instructions
Put a small dot of hot glue just off-center at the top of the headband and wrap about 1 inch of the black pipe cleaner around.  Do the same on the other side.
Attach a small amount of the black feather boa to the top of the headband – again, using the hot glue.
Curl the ends of the pipe cleaners.
Dab a small spot of gold glitter glue to the tip of the 'antenna'.
Tip: Want to make a ladybug headband instead? Just add a red glitter glue instead of gold. 
Please pin this post for later: