This handmade bee antenna headband is the perfect addition to a bee themed costume or party.
Instead of party hats for the twins' upcoming birthday party, I decided to make these adorable bumble bee headbands.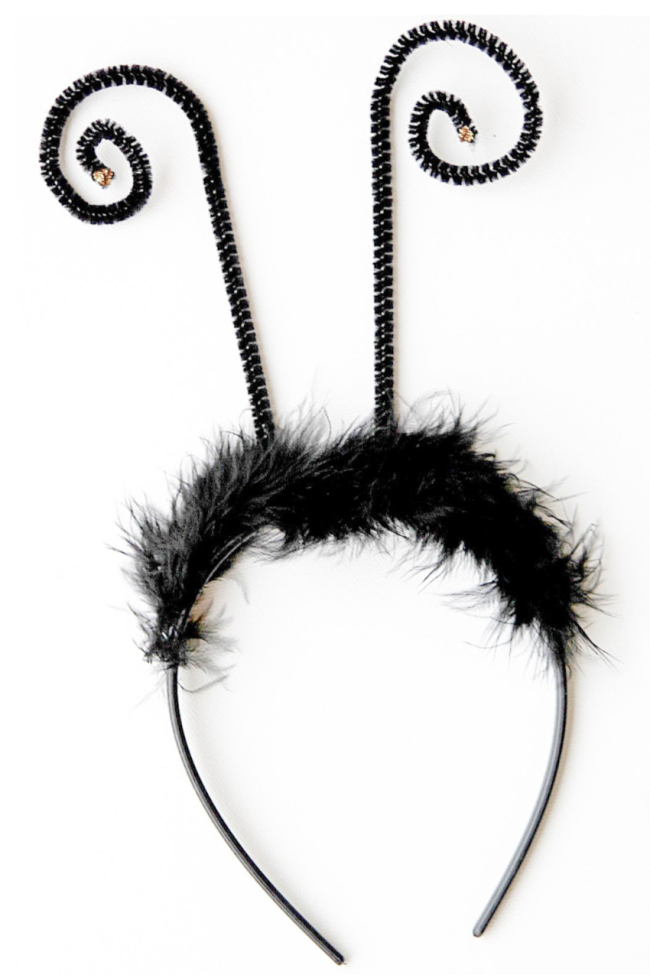 These are just one of the headbands the kids will be sporting. There is one more to go. I'll give you a hint. It's a Bees and Bears party.
Plus, with Halloween just around the corner, we can never have enough costumes and accessories to wear to parties and trick-or-treating.
Materials:
Black headbands – I purchased headbands on Amazon – 36 for $14.99
Thin black feather boa
Black pipe cleaners
Gold glitter glue
Hot glue gun
To make:
Put a small dot of hot glue just off center at the top of the headband and wrap about 1 inch of the black pipe cleaner around. Do the same on the other side.
Attach a small amount of the black feather boa to the top of the headband – again, using the hot glue.
Curl the ends of the pipe cleaners.
Dab a small spot of gold glitter glue to the tip of the 'antenna'.
Done!
Tip: Want to make a ladybug headband instead? Just add a red glitter glue instead of the gold.
Please pin this post for later: