Check out these Christmas tree crafts for everyone from preschoolers to adults including art, crafts, home decor, gift tags, and more.
Christmas tree crafts
Cardboard Christmas trees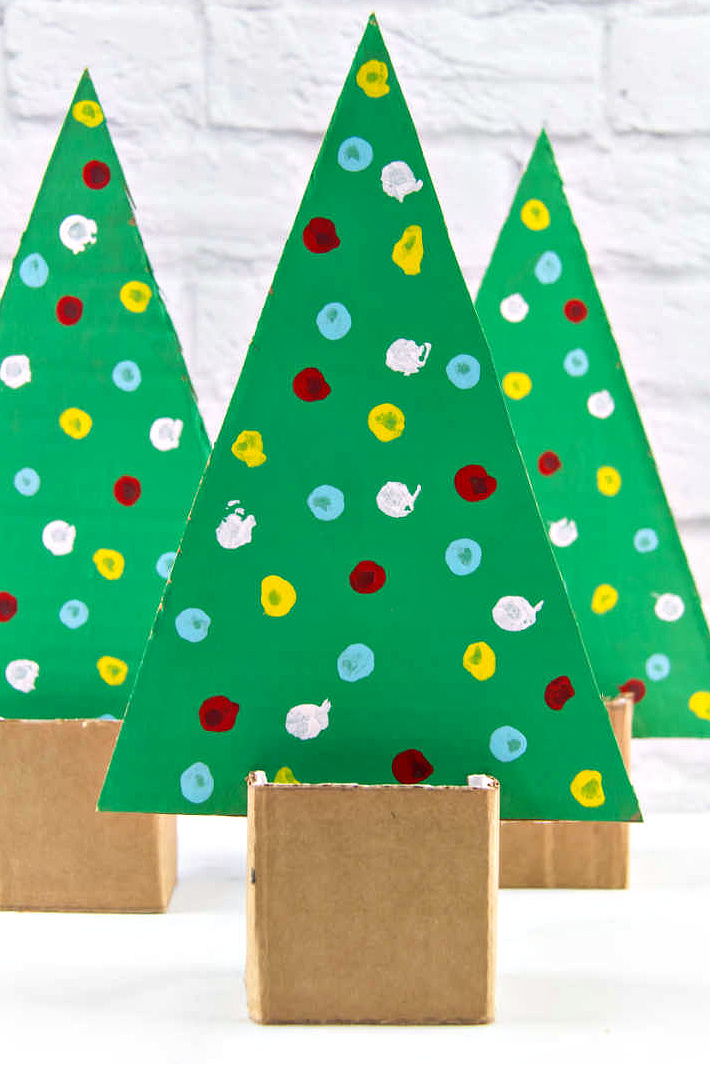 This cardboard Christmas tree craft is so much fun for kids to make. Depending on the size of the box they use they can make a giant tree or a tiny tree. Grab my instructions to make yours at Kids Activities Blog.
DIY Burlap Christmas trees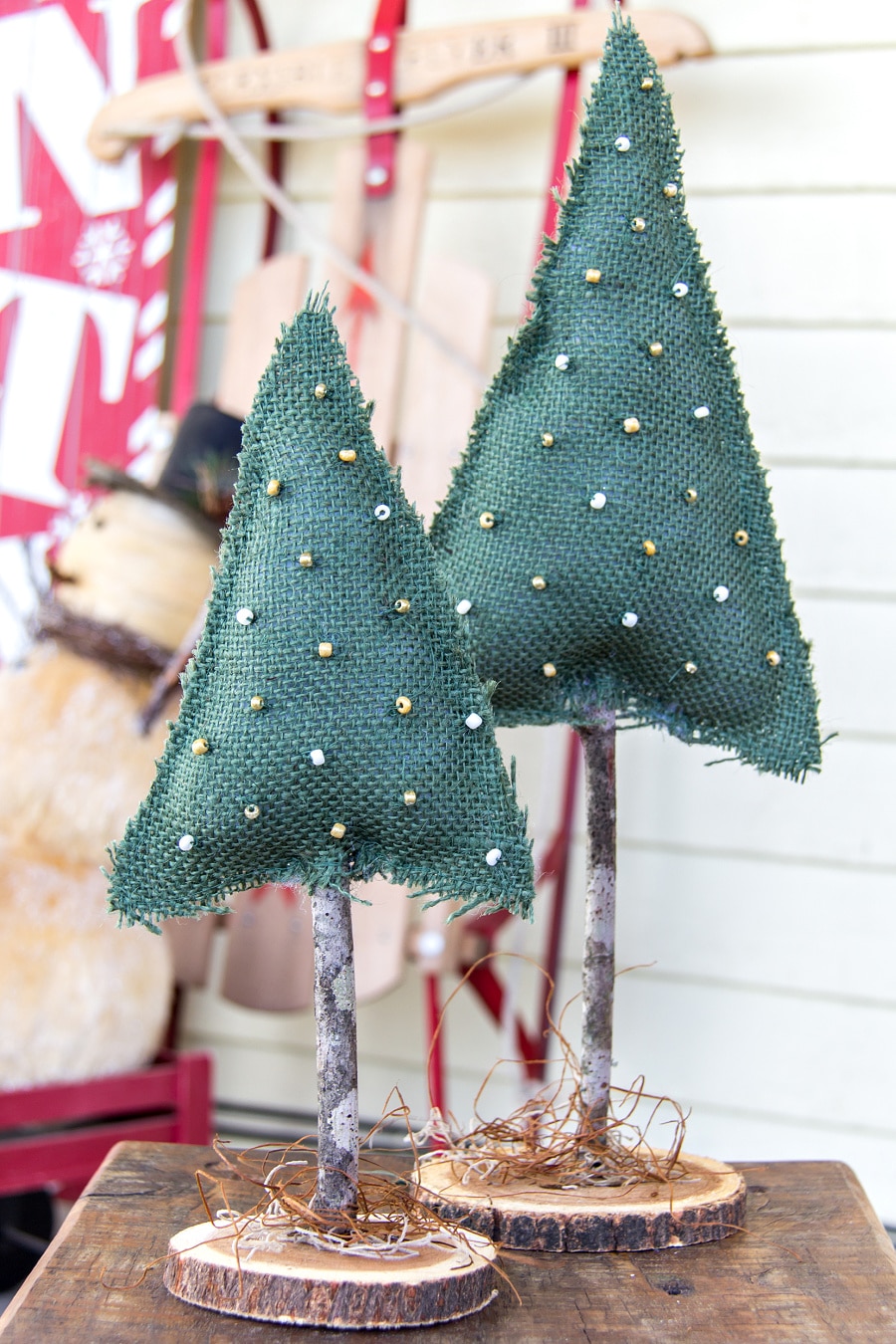 There are tons of Christmas tree decor that you can purchase at stores. Make your own that you can use year-after-year. You'll find my instructions to make your own burlap Christmas tree at Make and Takes.
Christmas tree art for kids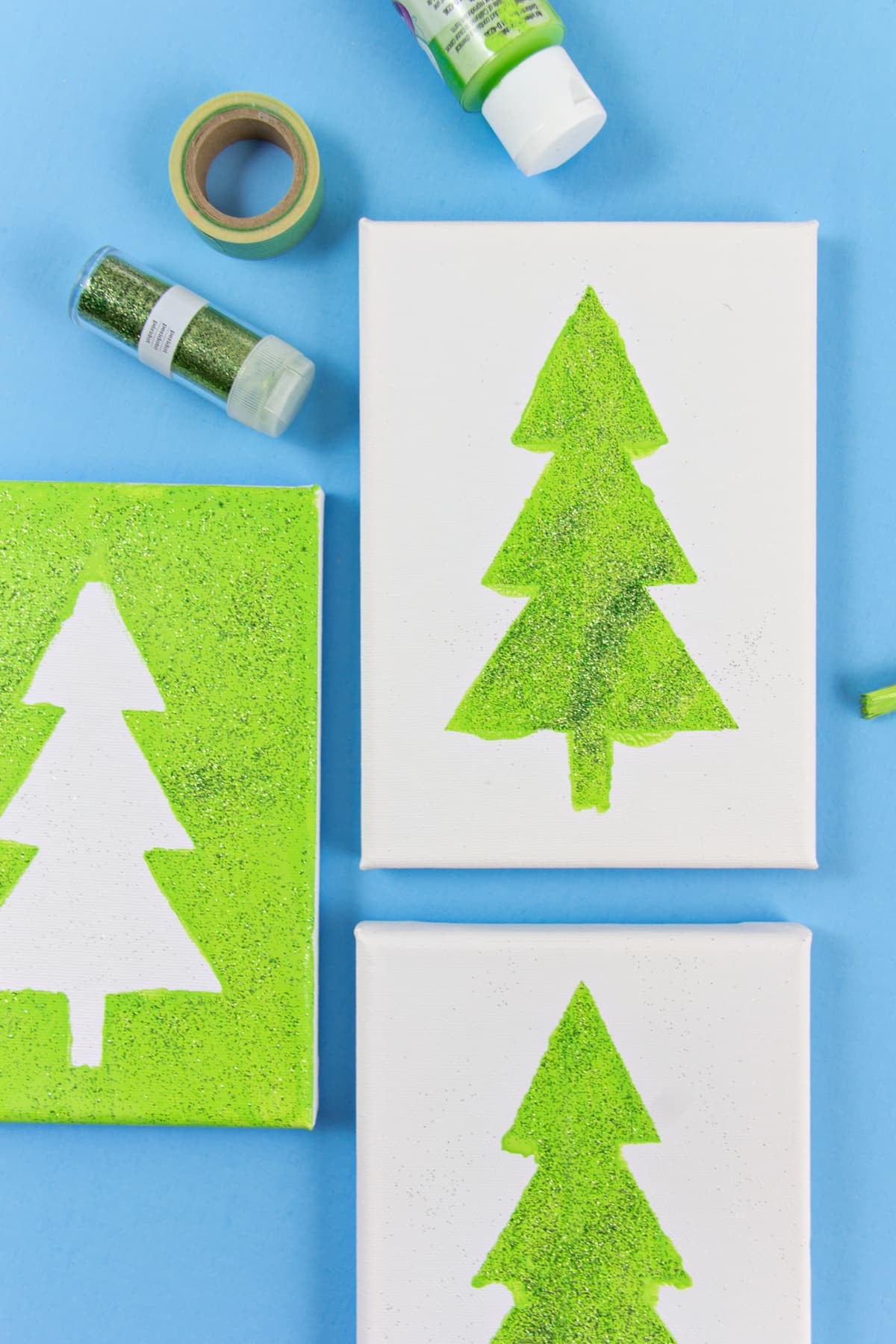 Use tape or stencils to paint pretty Christmas trees on canvases with the kids. We even get messy with glitter too. Grab the full instructions for this fun art project at Kids Activities.
Styrofoam Christmas tree crafts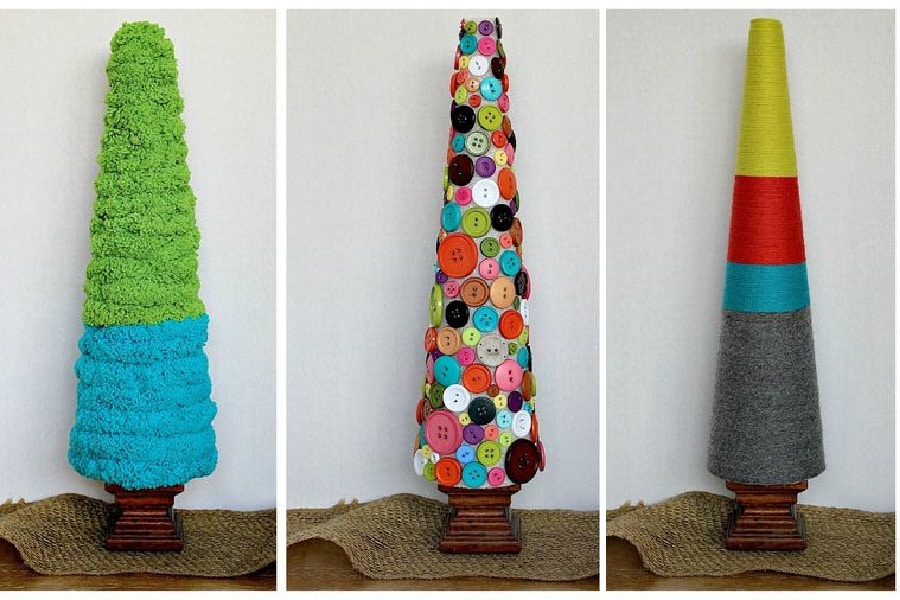 Decorate your home with styrofoam Christmas trees. These are so easy to make. I have six fun ideas for you, but there are so many more ways you could decorate yours.
Christmas tree gift tags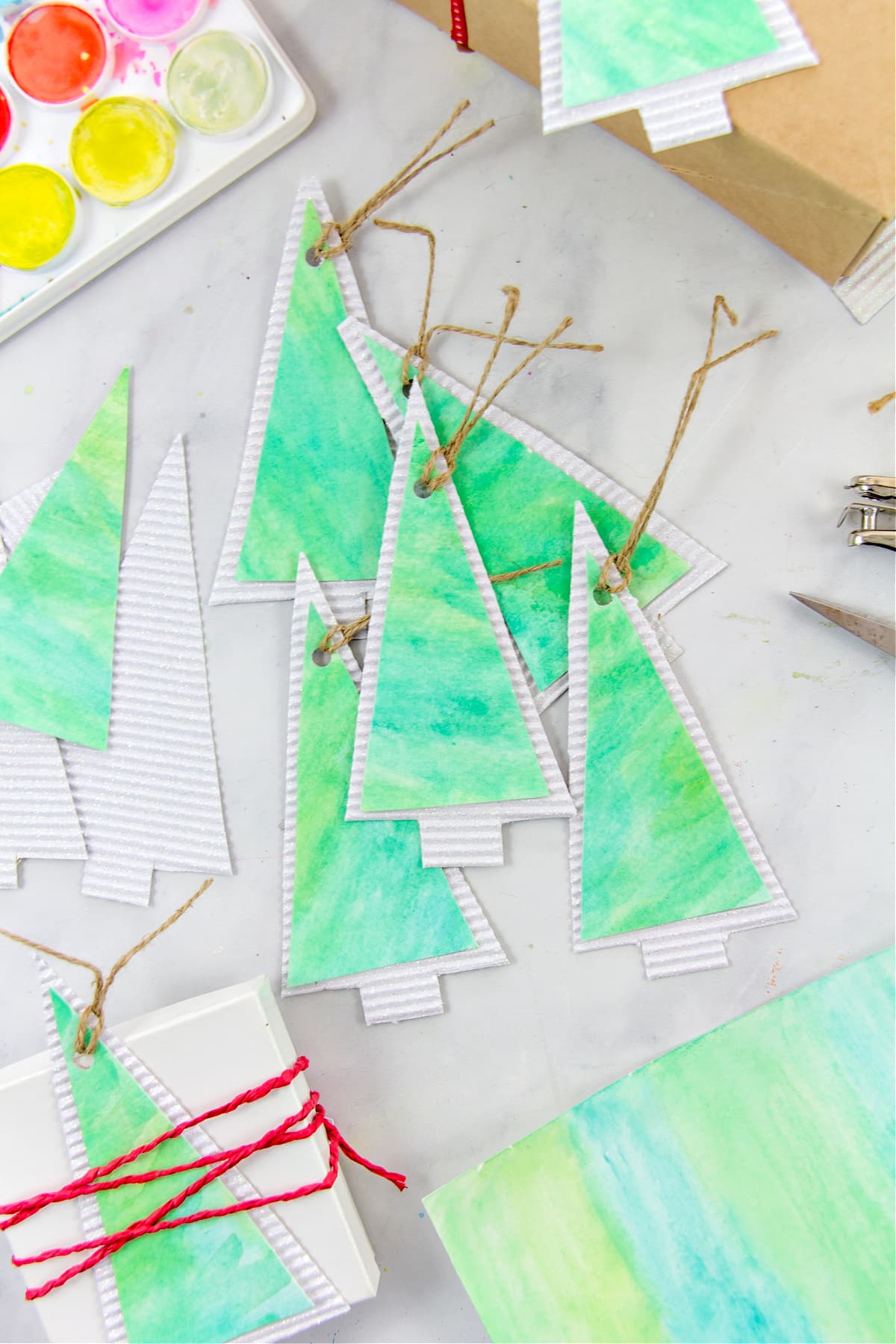 Get the kids involved with gift giving this year. They will love painting these watercolor Christmas tree gift tags to put on all of the presents under the tree. You'll find the instructions to make your own at Kids Activities Blog.
DIY Christmas table runner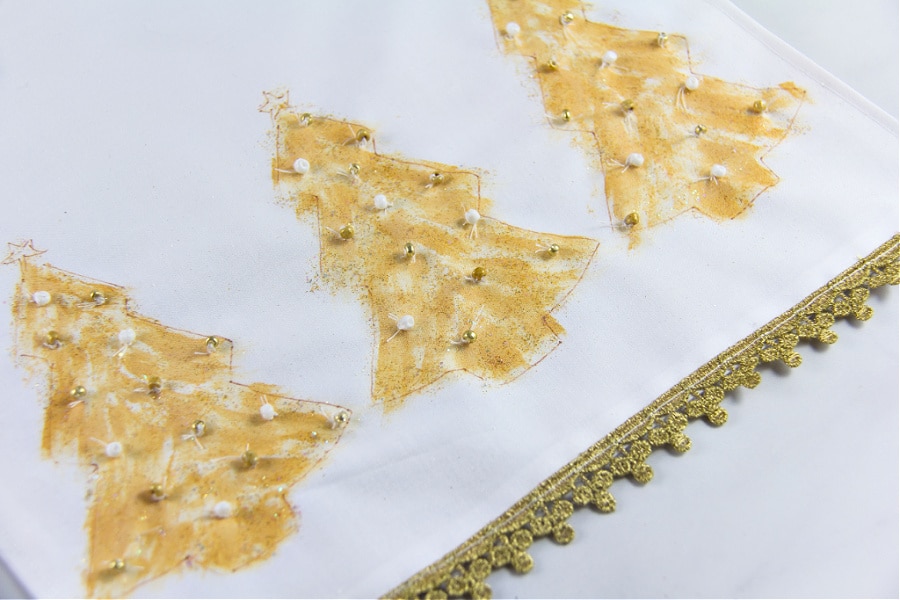 These handpainted Christmas trees adorned with beads are the perfect addition to your table runner this year. This is such an easy craft to make and incorporates both painting and sewing. You'll find my instructions to make your own Christmas table runner at Make and Takes.
More Christmas tree fun
If you are looking for more Christmas tree inspired ideas, check out our fun Christmas tree food too:
Please pin this post for later