These gifts for adult children who are moving out of home for the first time are practical, thoughtful, and will be appreciated.
My oldest son has moved out three times now. I think this move has stuck seeing as he has purchased his first home. Although he seems to only ask for money for his birthday and Christmas now, I prefer to give more practical gifts.
I know that money is tight when you first move out, but being a mom I still want to make sure 'my baby' is safe and taken care of. I'm a worrier by nature, so taking care of things when I can helps ease my mind. These kits are perfect for:
College students
First home-buyers
Housewarming
Adult children moving out with friends
Gift box ideas for adult children
Emergency home kit
Whether you have a child who loves to camp, or you just want to make sure they are safe and have everything they need, this box is for them.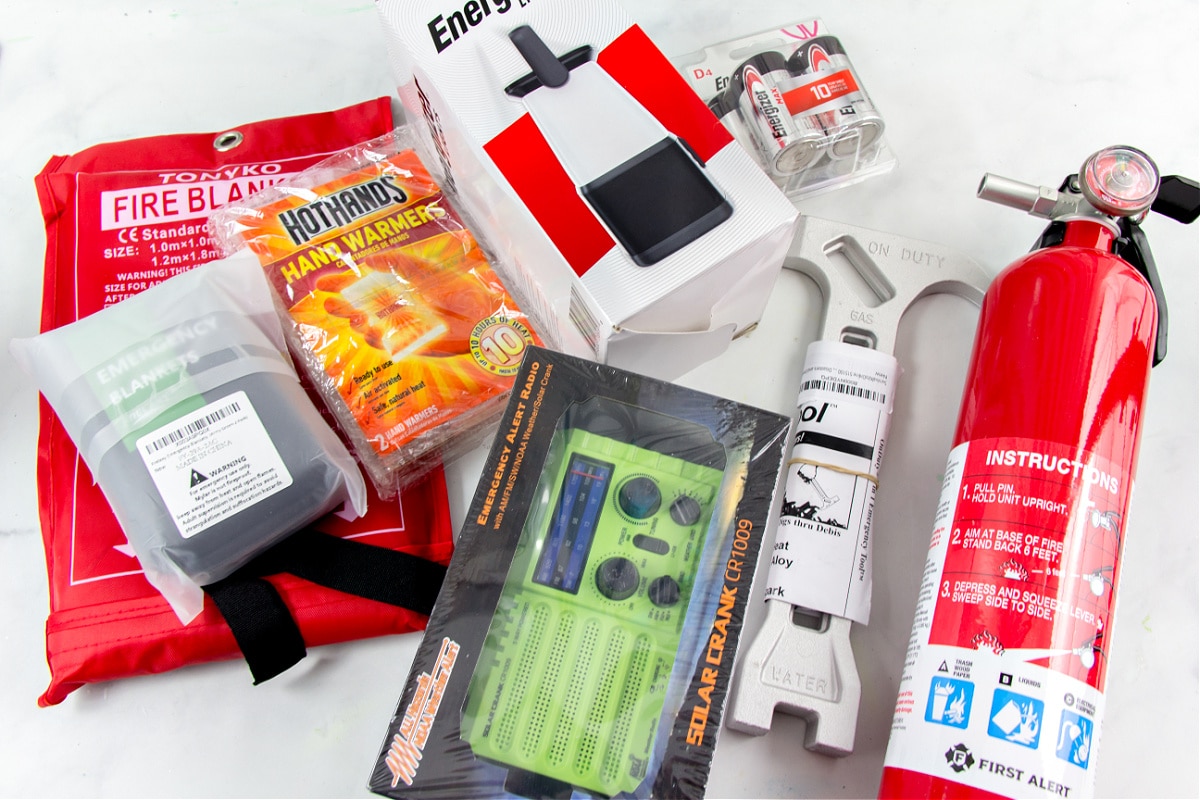 This emergency kit contains:
Fire extinguisher – rechargeable
Solar crank weather radio
Fire blanket
Hand warmers
Multi-tool for shutting off gas and water
Emergency blankets
Lantern – with batteries
Medicine cabinet kit
Recently my son hurt his neck. He has a lot of back and neck problems after a car accident that left him with his pelvis and spine being re-attached with screws. I told him to take Tylenol and have a hot shower. He told me he didn't have Tylenol, which lead me to put together this kit for him.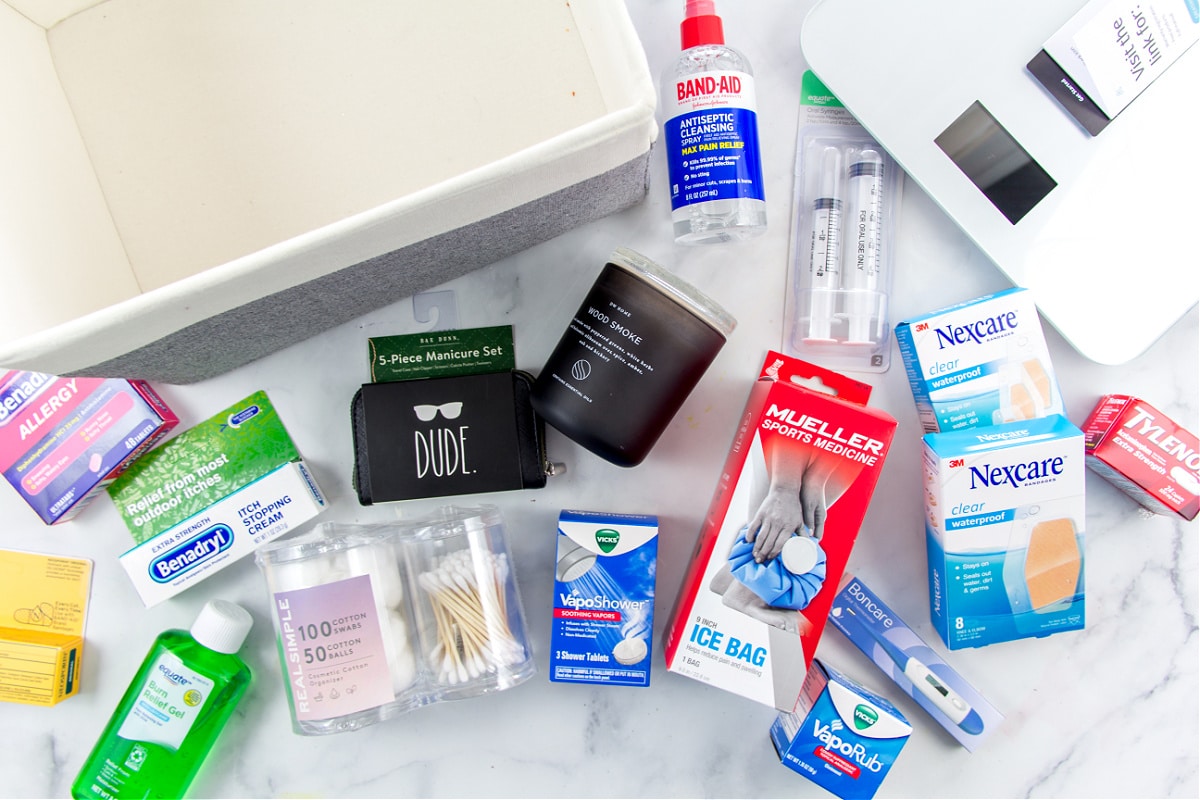 This bathroom kit contains:
Benadryl – tablets and cream
Antiseptic cream
Tylenol
Aloe vera gel
VapoRub and Vapo Shower
Bandaids
Manicure set
Bathroom scales
Ice bag
Cotton balls and cotton buds
Antiseptic cleansing spray
Thermometer
Syringes (for taking medicine)
Candle (for the bathroom)
More gift basket ideas
Are you looking for more unique gift basket ideas? Take a look at these:
Please pin this post for later