If you're looking for ways to update old vases taking up space in a cupboard, try these vase craft ideas. You'll want to put them on display.
Vase craft ideas
Paint a vase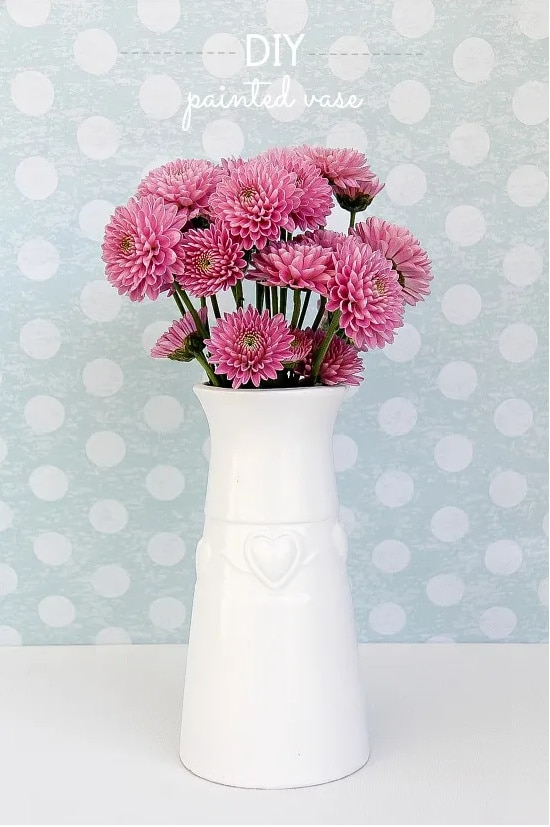 Head to your local thrift store and rescue the ugliest vases they have. Give them a fresh coat of paint to give new life to them. I've got all the details on just how easy it is to paint a vase over at The Centsible Life.
Burlap wrapped painted vase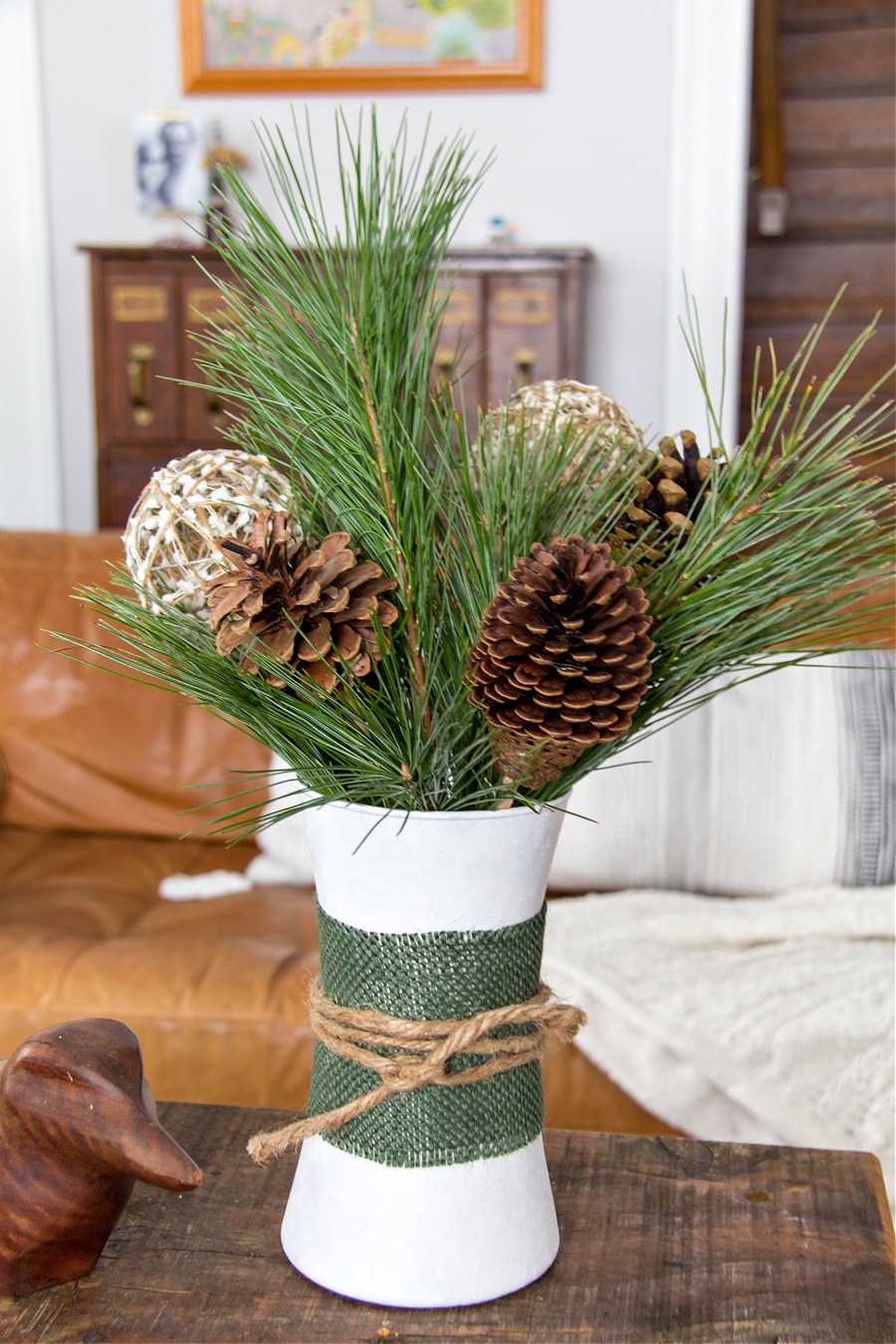 I made this burlap wrapped painted vase for a winter arrangement, however it's perfect for using any time of the year. I can imagine fall and spring colors spilling over the top of it too. Grab my instructions to make this easy vase craft at Make and Takes.
Glass jar vase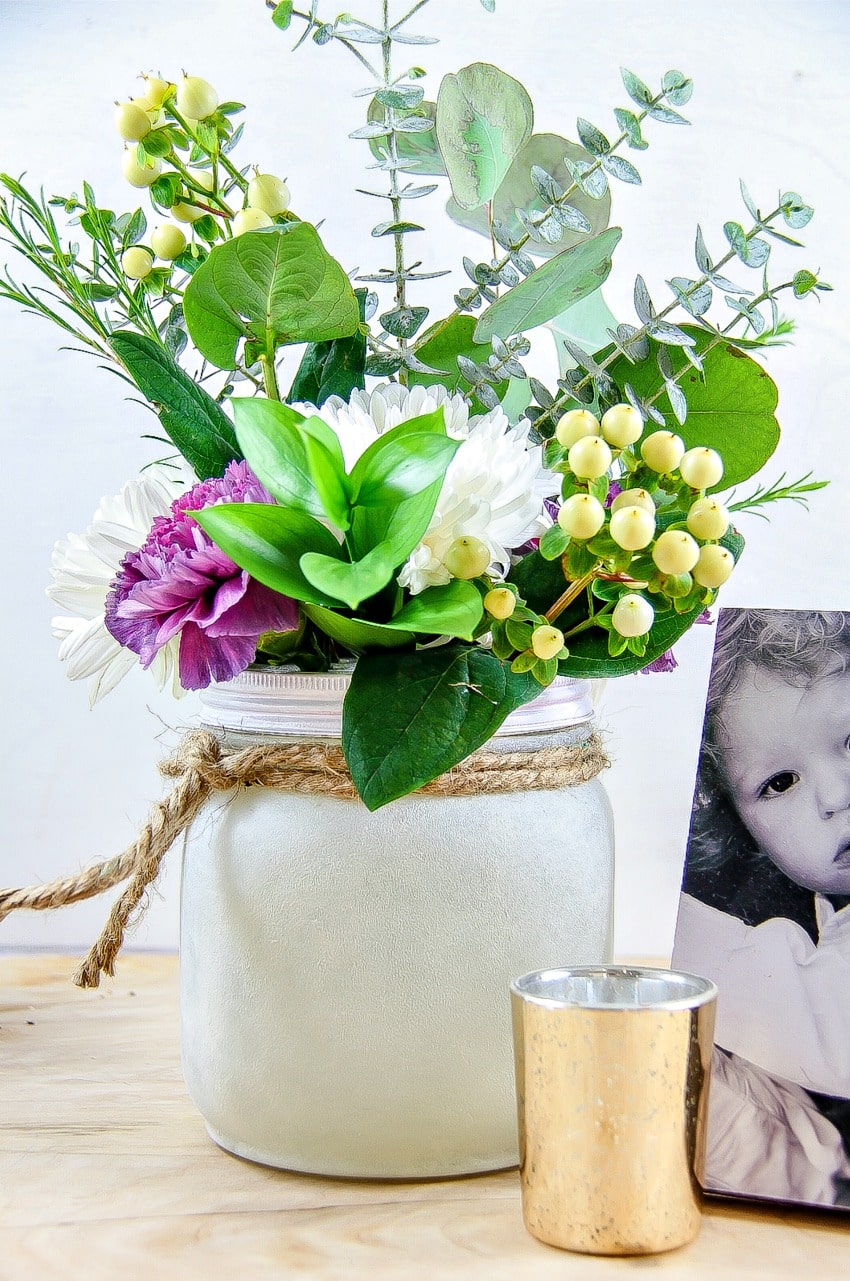 This is one of my favorite vase craft ideas. This canning jar vase has holes drilled into the top of it for arranging flowers like a pro. I even use it in my kitchen for fresh herbs. You can grab my instructions for making your own at Make and Takes.
Fabric and felt vase cover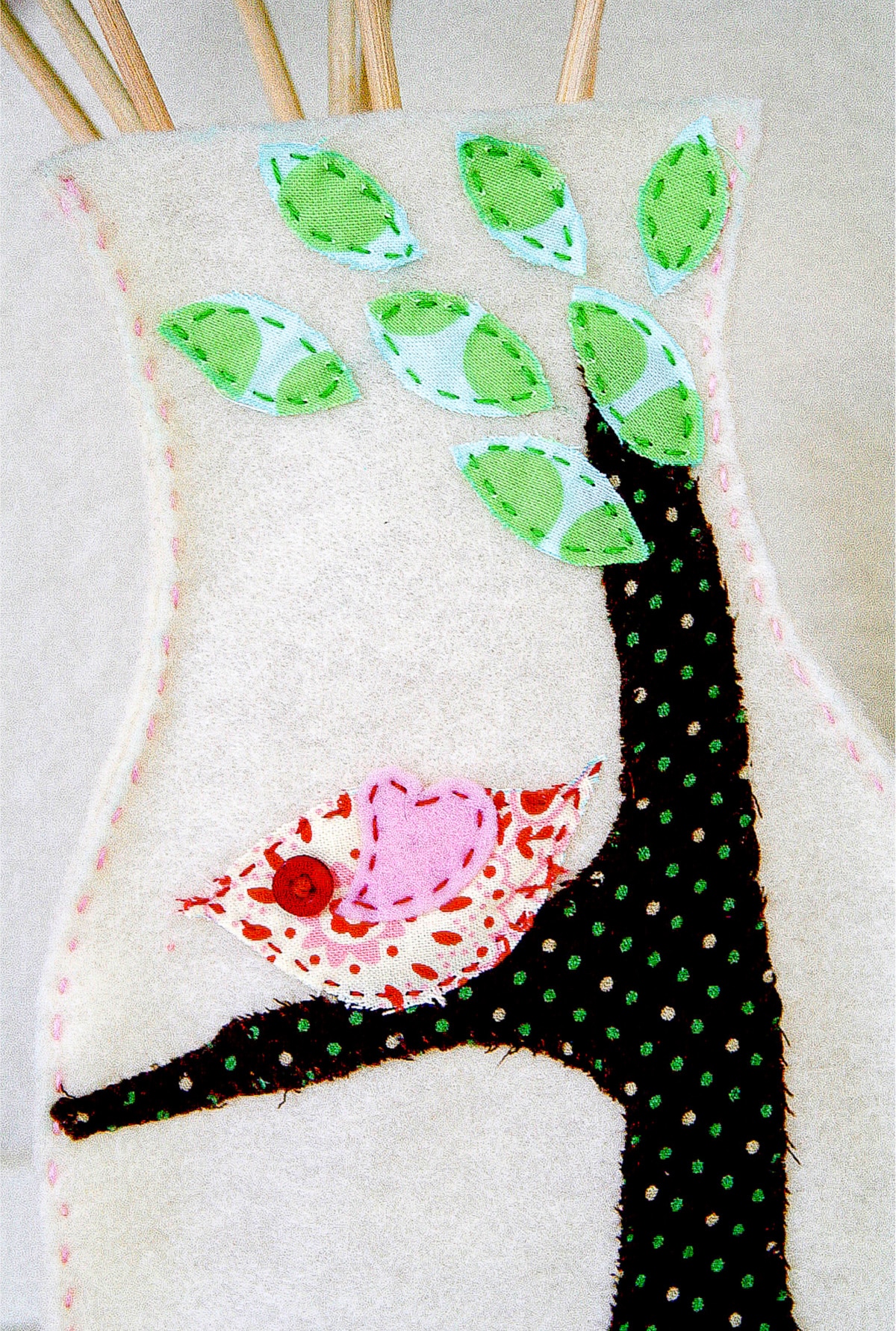 Use felt and fabric scraps to make this pretty bird vase cover. This is the perfect craft for using small scraps of fabric that you have in a bin and it will look so pretty in a little girl's bedroom.
Stamped fabric vase cover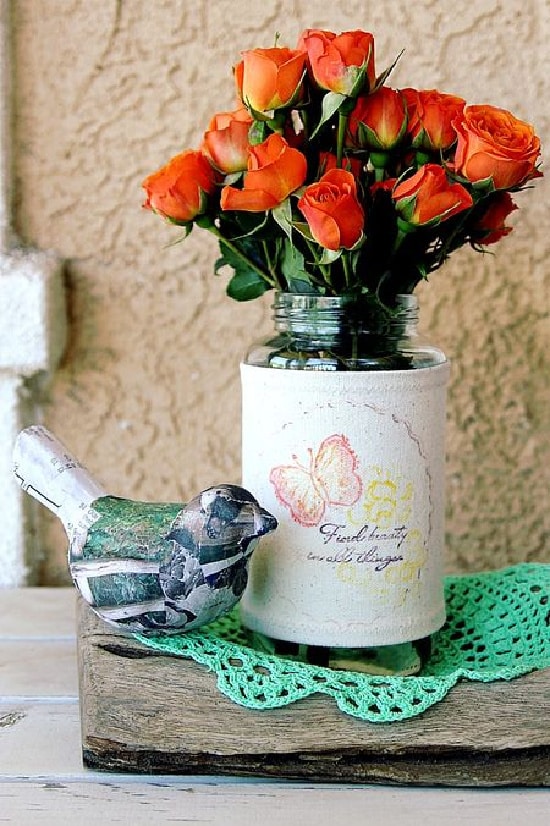 You can create a pretty fabric cover for your vase using stamps. This is such a fun craft project and so easy to make. All you need is a little imagination, stamps, and a few fabric-friendly products.
Knit winter vase covers
These knit winter vase covers might have been made during cold weather, but mine stays on year round on one of my plants because I love it so much. I have three different knit winter vase ideas to choose from and yes, you can make these for your potted plants too. Grab my instructions over at Make and Takes.
Please pin this post for later