This handmade Easter-themed checkers set uses recycled egg cartons, and is the perfect craft and activity for kids to enjoy all through spring.
Disclosure: This project has been compensated as part of a social shopper insights study for #collectivebias (#gluenglitter)
Looking for an Easter craft to do with all of those egg cartons that you hoard? I have just the thing.
The kids are going to love this Easter-themed handmade checkers.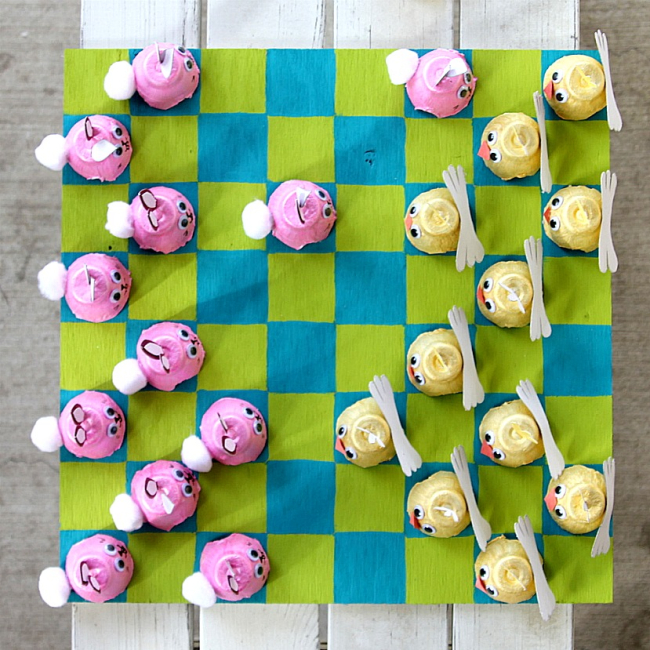 This is what you will need to make this fun Easter game for the kids:
1 16×16" thick ply wood
Paint:  Pink (matte & metallic), Yellow (matte & metallic), green and blue
Egg cartons (24 egg cups)
Card stock: orange, yellow glitter, pink glitter (2 shades)
White pom poms
Elmer's glue spots: thin mini and pop-up medium
Wiggly eyes
Black marker
X-Acto knife, scissors, ruler and paint brushes.
To make the bunnies: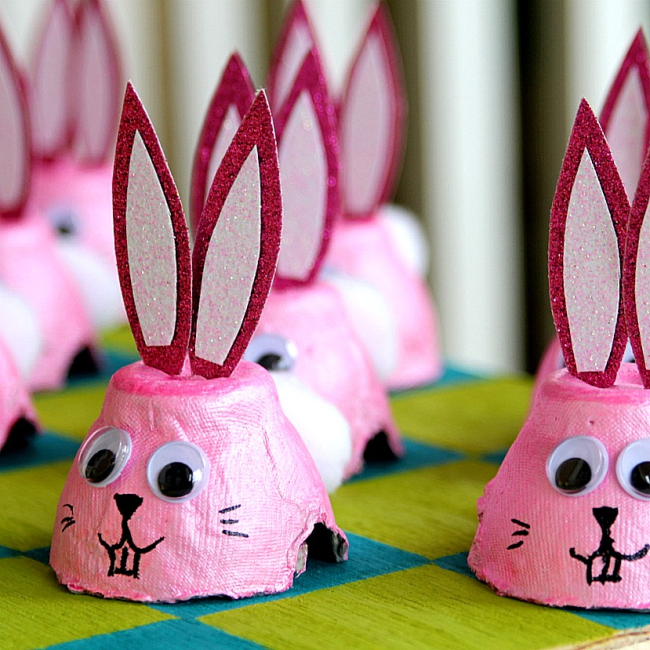 Paint the egg cups with the matte pink, once dry, paint a second coat using the metallic paint. Cut out ears from the glitter card stock, attach the center using the mini glue spots. Poke a hole in the top of the egg cup with the X-Acto knife and insert the ears, attach to the inside of the egg cup using the mini glue spots. Attach the pom-pom tail using the medium glue spots and the wiggly eyes using the mini glue spots. Draw on the rest of the facial features using a permanent marker.
To make the chicks: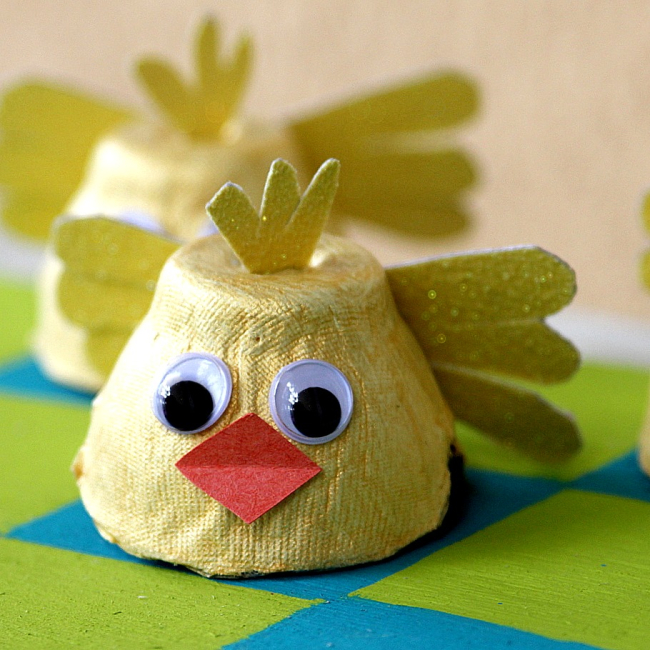 As per the instructions for the bunnies. Substitute pink paint for yellow. Attach the wings using the medium glue spots and the fuzzy top exactly the same way as you did the bunny ears. Fold a piece of orange card stock in half, cut out small triangles (beak) and attach using mini glue spots.
Now, go have some Easter fun!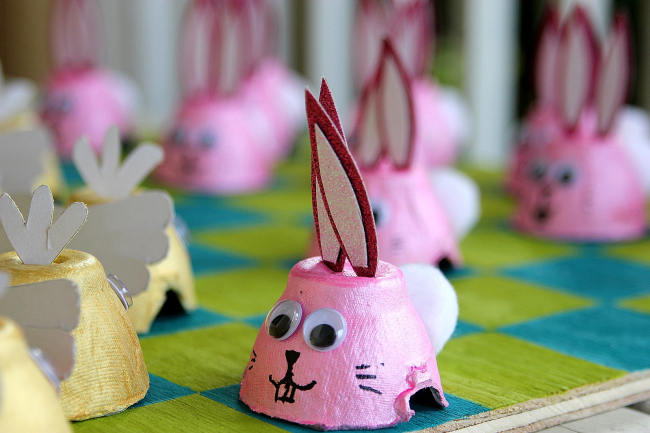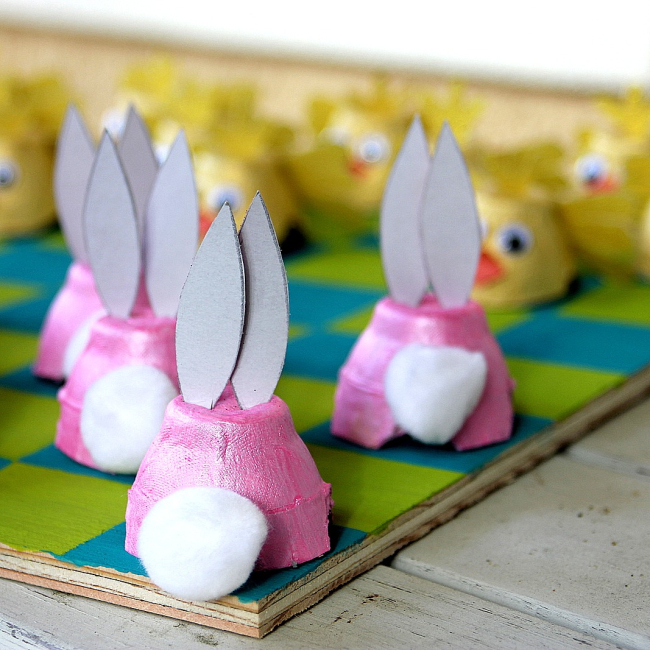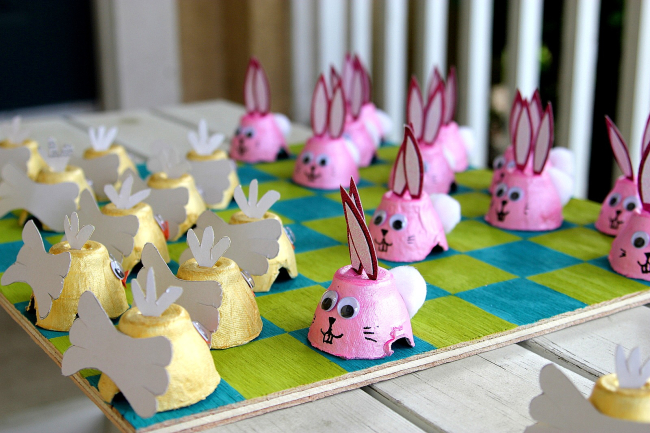 Please pin this post for later: