Your kids will love our super cute fall classroom door ideas including watercolor fall leaves and a colorful construction paper scarecrow.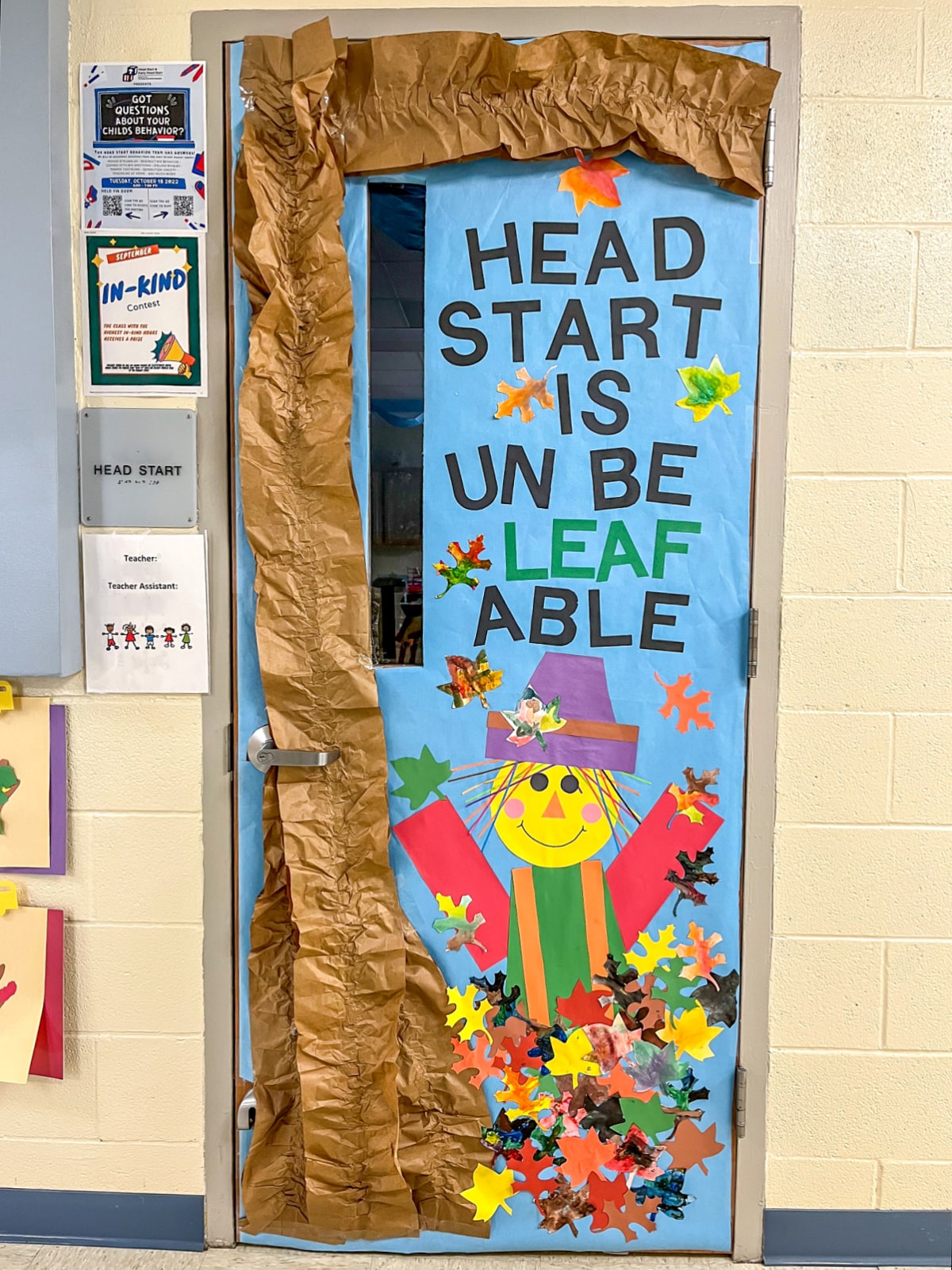 I'm not sure if I've mentioned on here, but back in February I took a job as a Substitute Teacher for Head Start. I thought I might just work odd days here and there, but have found that I'm working multiple days a week, and at the moment am covering for a teacher for 6 weeks.
Fall classroom door ideas
Over the past few weeks our class has been working on a tree unit. There have been books, field trips to the park, bark rubbings, tree art, and so much more as the kids learn all about trees. During one of our field trips to the park the kids found piles of dried leaves on the ground and decided to jump in them and throw them over their heads. That same week, I had them paint cut-out fall leaves with watercolor paints. Then, just to mix things up, later that week I had the kids make paper bag scarecrow puppets.
All of these things combined gave me the inspiration for our fall classroom door.
The kids did such a wonderful job painting their fall leaves.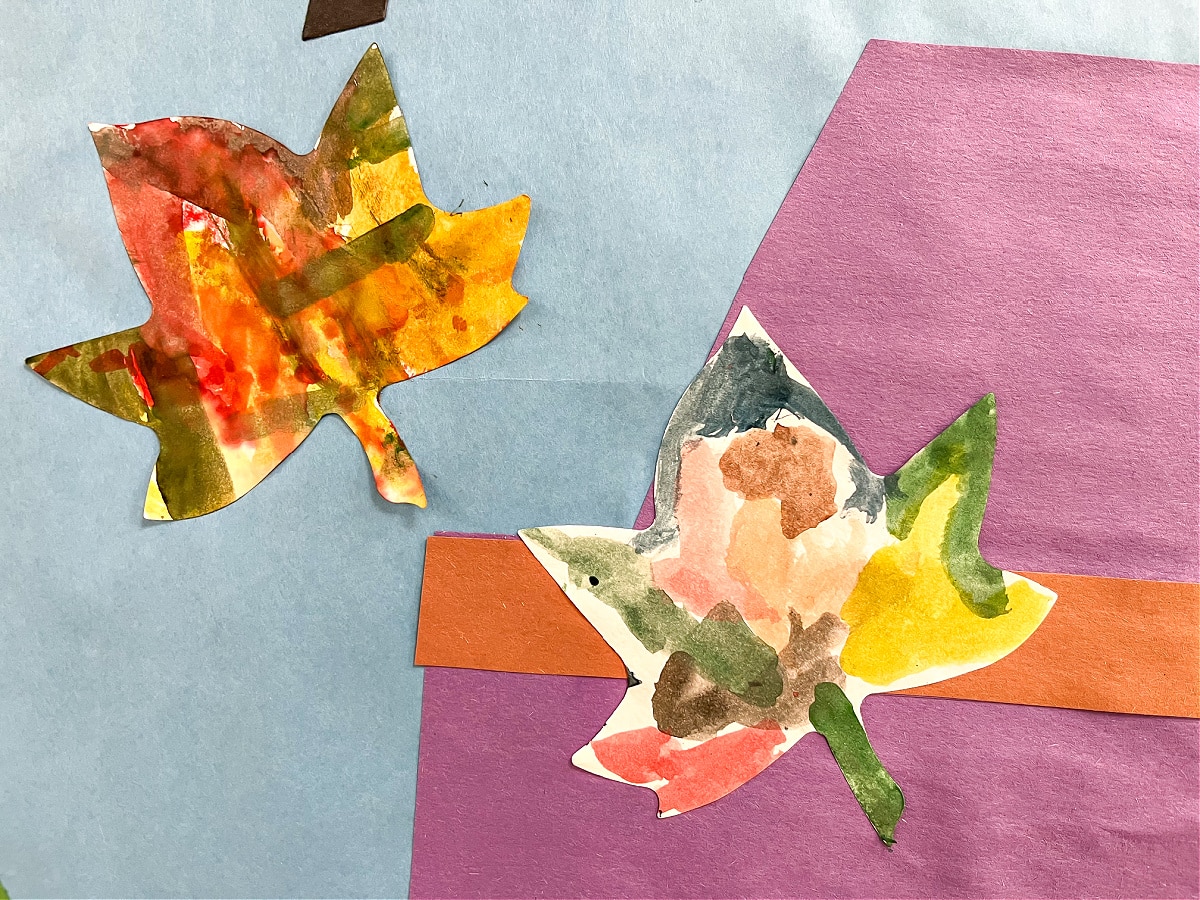 The scarecrow was made out of construction paper, and the tree was made out of packaging material that I found in a supplies room.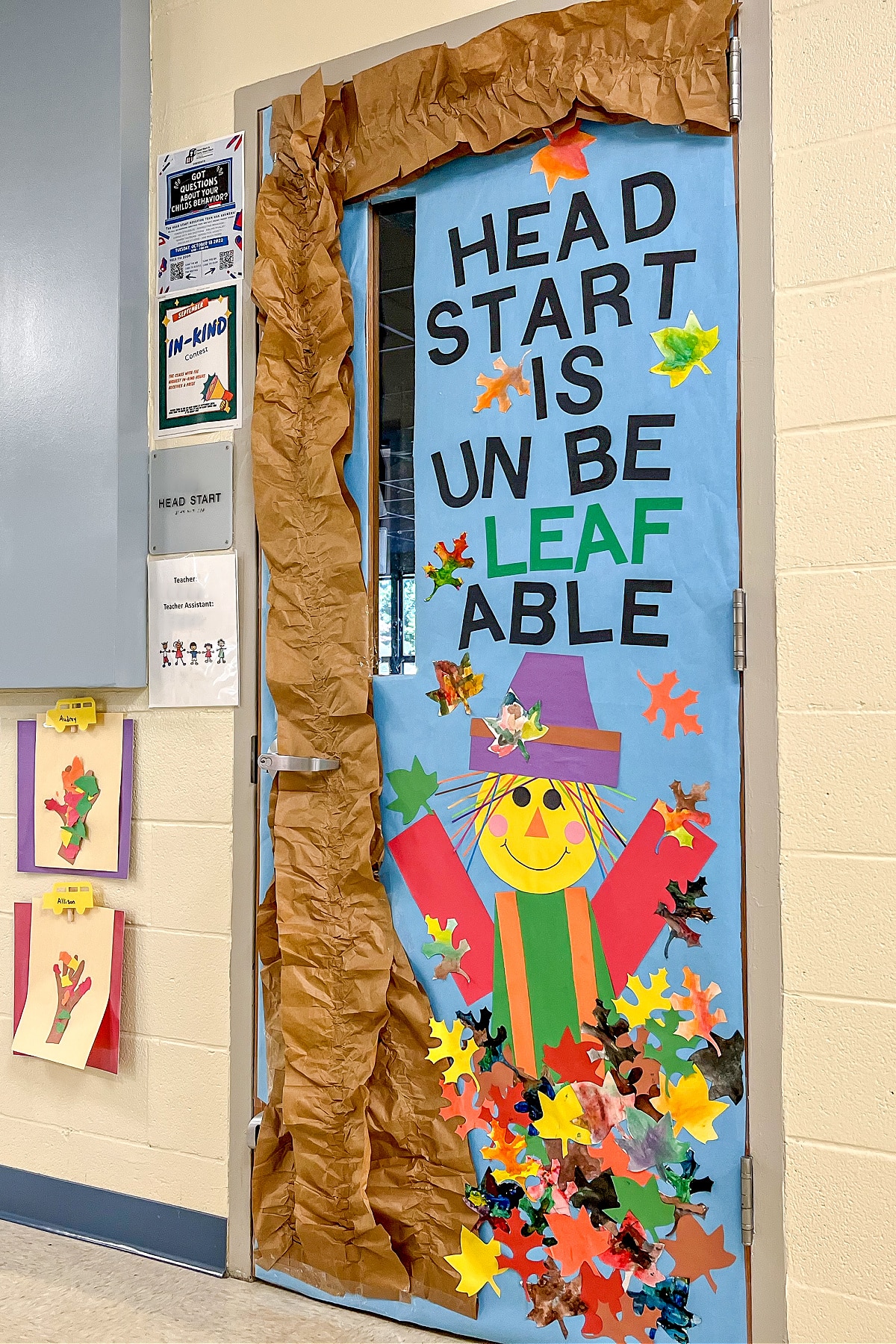 More fun fall crafts for kids
Are you looking for more fun fall crafts for kids? Take a look at these:
Please pin this post for later: