These pancake mix chocolate chip muffins are the perfect way to use some of the ingredients in your pantry.
I've been trying to get ahead for next week, so I have been catching up on a little baking this weekend. That way the kids have quick and easy food for either breakfast or to take to school with them.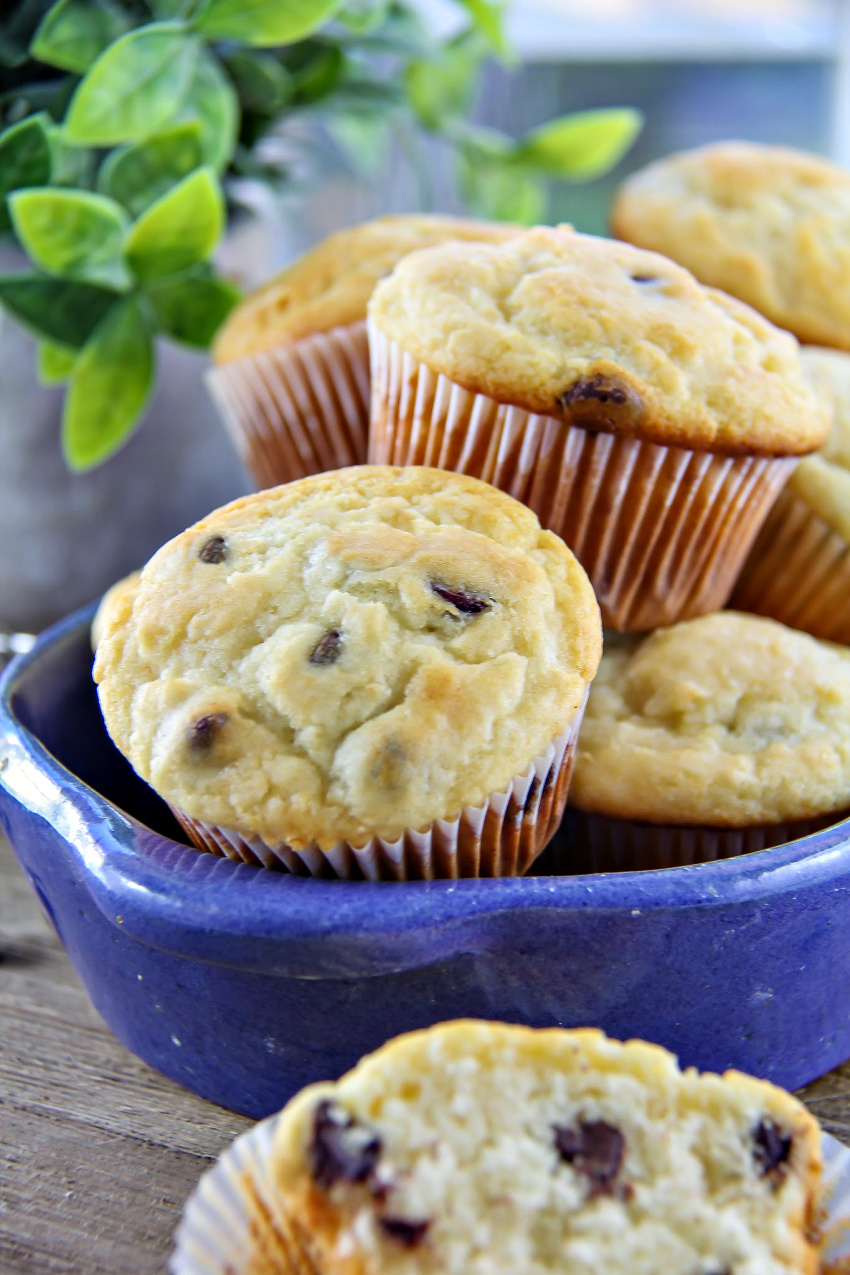 Did you know you can bake muffins using pancake mix? You'd be surprised at what you can make with what you have in your pantry.
Pancake Mix Chocolate Chip Muffins Recipe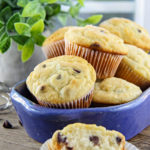 Ingredients
3 cups pancake mix (I used the Aldi brand and that's how much was left in the box)
3/4 cup sugar
5 tbs butter (melted)
2 large eggs (whisked)
1 1/4 cups whole milk
1 1/2 cups chocolate chips
Instructions
Preheat the oven to 400F.
In a large bowl whisk together the pancake mix, sugar, eggs, butter, and milk.
Fold the chocolate chips through the mix.
Spoon mixture into baking cups in a muffin pan until about 3/4 full.
Bake for 15-minutes.
It's as simple as that!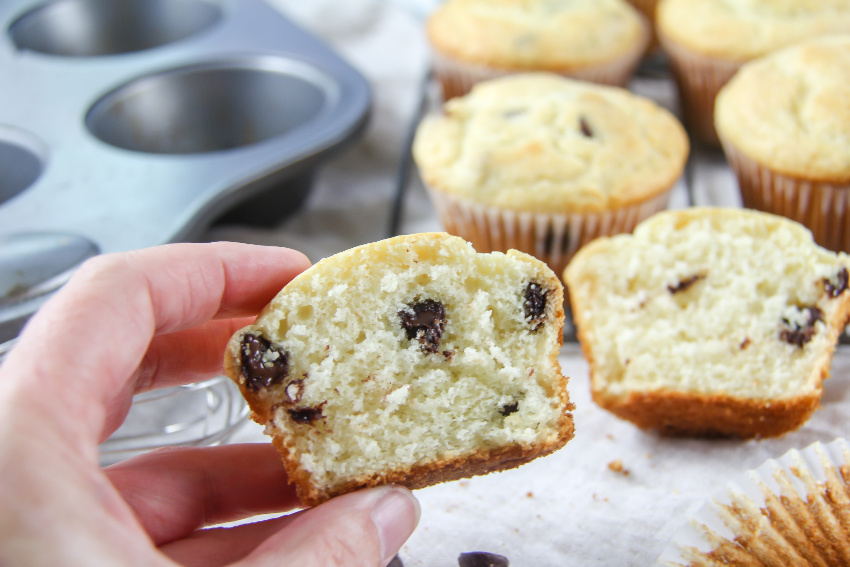 Now I'm off to make some gluten-free blueberry muffins for the little man too.
Pin this post for later: