Everything is better with bacon and wine! This bacon-wrapped chicken appetizer with a chardonnay dipping sauce is perfect for your next party.
I love anything with bacon, so quick and easy bacon appetizers for parties are my go-to.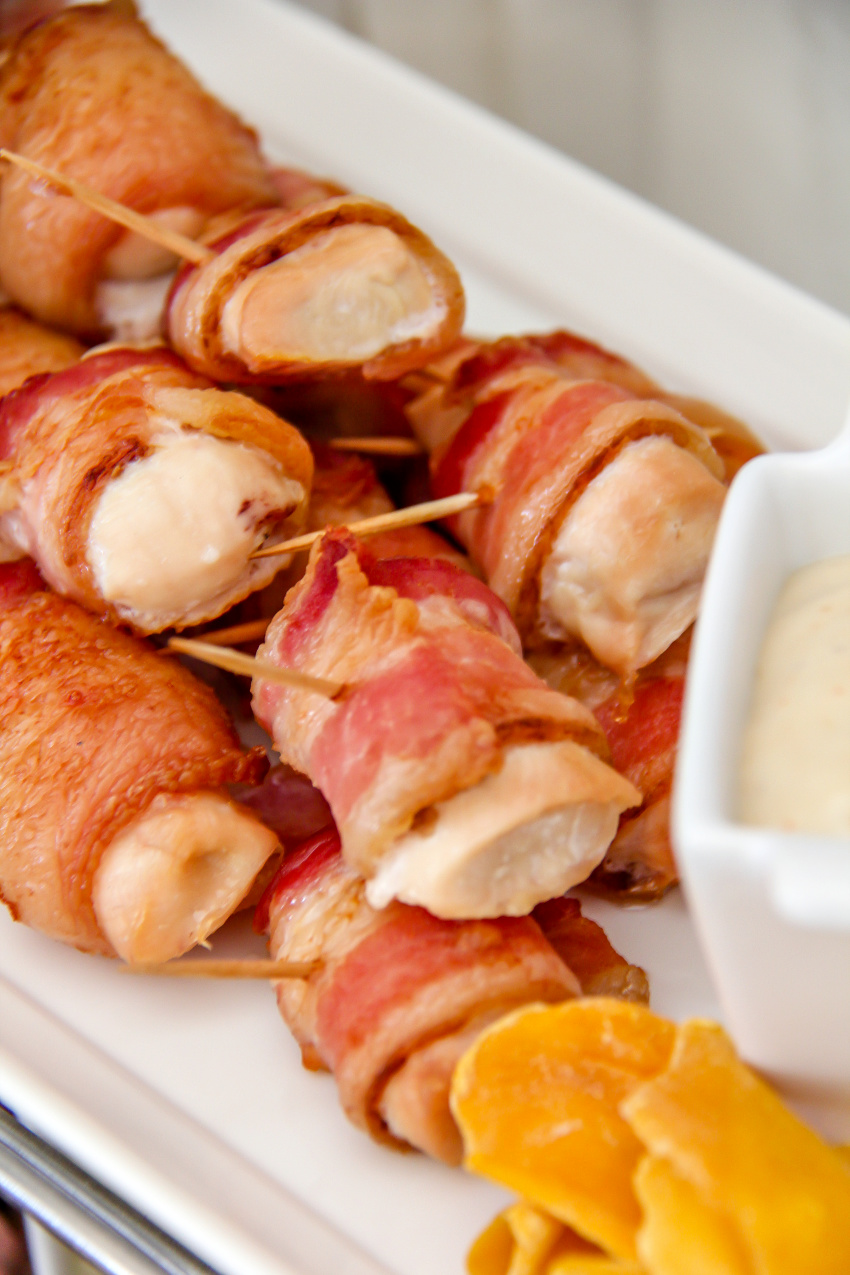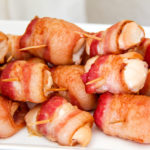 Ingredients
1 package of chicken strips (for stir fry)
Bacon - one slice should wrap 3 pieces of chicken
1/2 cup Black Box Chardonnay
2 tbs all-purpose flour
2 tbs butter
1 tsp crushed garlic
1/4 cup Parmesan cheese
1 tsp dried tarragon
salt & pepper
Instructions
Preheat oven to 400F.
Cut bacon into thirds. Cube chicken. Wrap the bacon around the chicken and pop a toothpick through it to hold it together. Place on a foil-lined tray and pop into the oven for 30 minutes.
In a pot melt the butter, and then add the garlic and tarragon. Cook, stirring for a minute or two. Add the heavy cream, Chardonnay, and all-purpose flour. Continue stirring until sauce thickens. Remove from stove and add the Parmesan cheese and salt & pepper. Stir until cheese is melted. Serve immediately.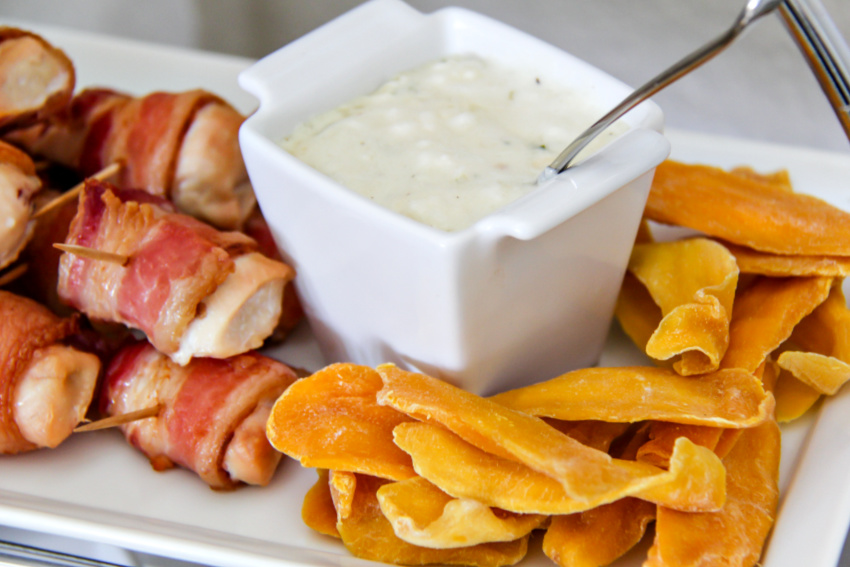 These bacon-wrapped chicken appetizers with Chardonnay dipping sauce are the perfect addition to your next wine tasting party.
Please pin this post for later: