Everything is better with bacon and wine! These bacon-wrapped chicken bites with a chardonnay dipping sauce are perfect for your next party.
I love anything with bacon, so quick and easy bacon appetizers for parties are always a good idea.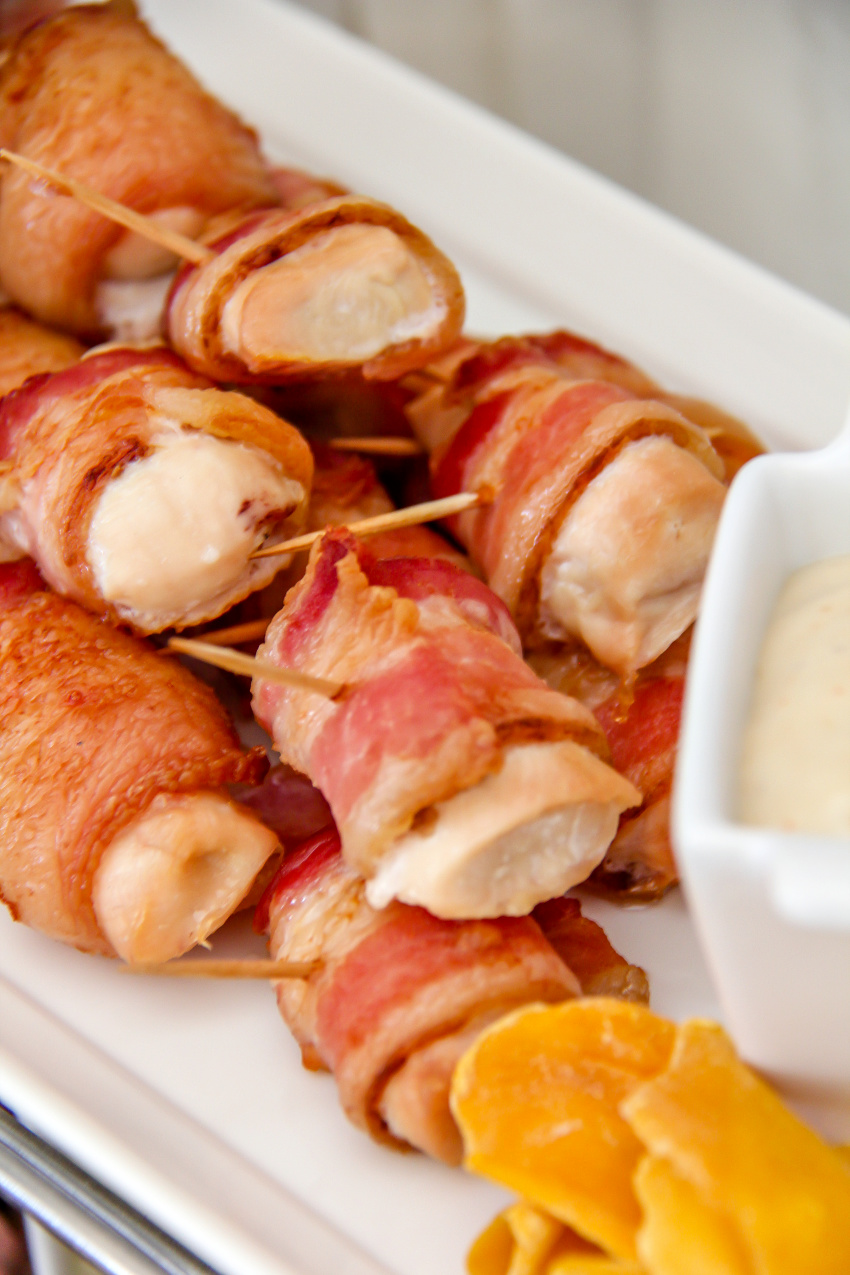 Bacon-wrapped chicken bites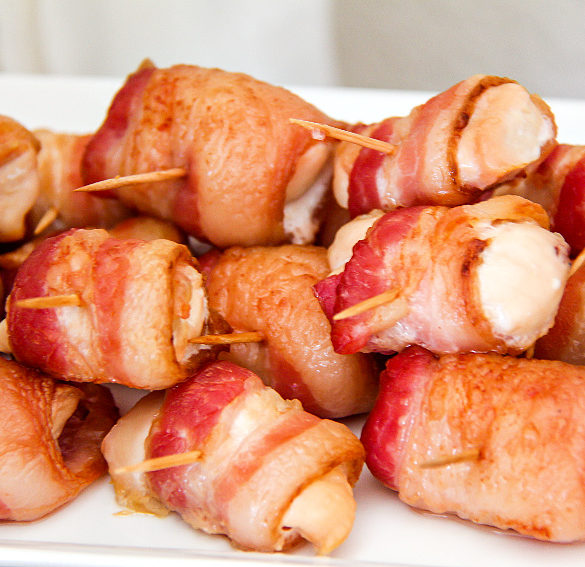 Ingredients
1 package of chicken strips (for stir fry)
Bacon - one slice should wrap 3 pieces of chicken
1/2 cup Black Box Chardonnay
2 tbs all-purpose flour
2 tbs butter
1 tsp crushed garlic
1/4 cup Parmesan cheese
1 tsp dried tarragon
salt & pepper
Instructions
Preheat oven to 400F.
Cut bacon into thirds. Cube chicken. Wrap the bacon around the chicken and pop a toothpick through it to hold it together. Place on a foil-lined tray and pop into the oven for 30 minutes.
In a pot melt the butter, and then add the garlic and tarragon. Cook, stirring for a minute or two. Add the heavy cream, Chardonnay, and all-purpose flour. Continue stirring until sauce thickens. Remove from stove and add the Parmesan cheese and salt & pepper. Stir until cheese is melted. Serve immediately.
These quick, easy, and delicious appetizers are the perfect addition to your next wine tasting party. This is exactly what we served them for. We offered a variety of wine pairing options including white pizza and steak with horseradish sauce, along with other snack items. It was such a fun day of taste-testing.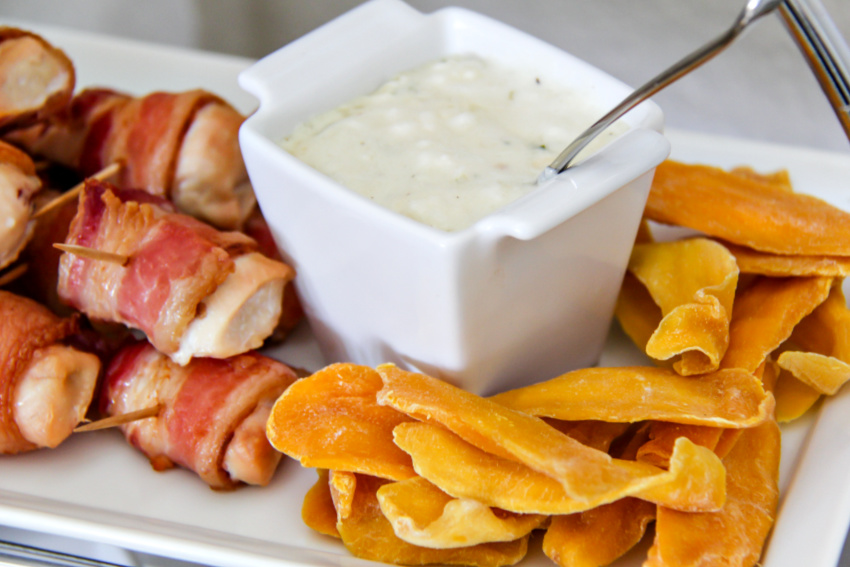 Have you had a wine tasting party at home? What did you serve? I'd love some more ideas for our next one.
Looking for more delicious appetizer recipes for your next party? Try these:
Need more bacon recipes too for your next brunch, dinner, or party with friends and family? Give these ones a go:
Please pin this post for later: