My kids used a kit to make these paper ornaments for our Christmas tree, but you don't need a kit, just a little imagination.
Do you remember the mask kit my parents sent to Marisol for her birthday – the one that she made on Halloween day?
I loved the kit so much that when my parents asked what the kids would like for Christmas I practically begged for more craft kits from Figtree Hollow Crafts. Last week when my brother visited from Australia he brought with him our Christmas gifts and amongst them was a gift for each of the twins to be opened in early December. Yesterday while decorating our Christmas tree I gave them their gifts, Christmas Kids Craft Kits from Figtree Hollow Crafts. Inside each kit were craft supplies to make ornaments, a reindeer, and also stationery to make gift tags and write a letter to Santa.
Today they worked on the ornaments and made a beautiful and very special centerpiece for our table.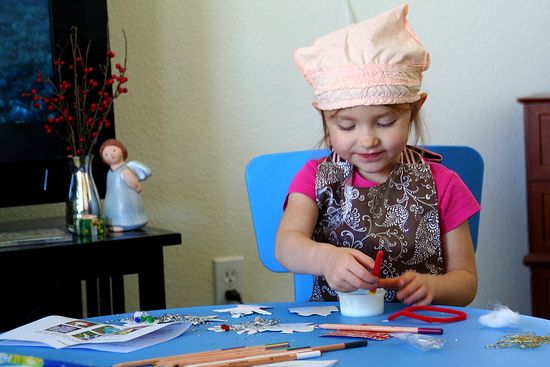 Paper ornaments for Christmas
As I mentioned above, we used a kit to make our ornaments, but you don't need one, let us show you how to make your own at home.
Supplies
Card stock
Glue – put it in a tub with a paintbrush
Cookie cutters
Pencil
Scissors
Mini pom poms
Glitter
Sequins
Googly eyes
String
Instructions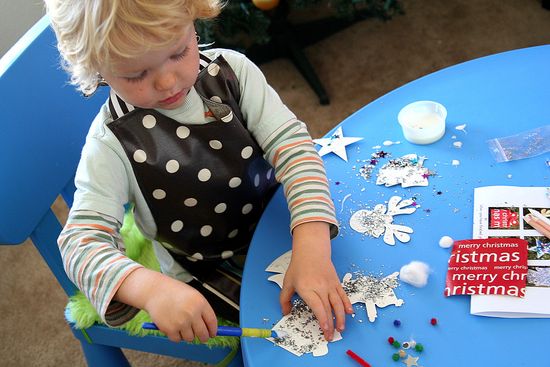 Trace around Christmas cookie cutters with a pencil and then cut out the shapes. Pour glue into a small plastic tub and let kids decorate their paper ornaments with glitter, googly eyes, sequins, and mini pom poms.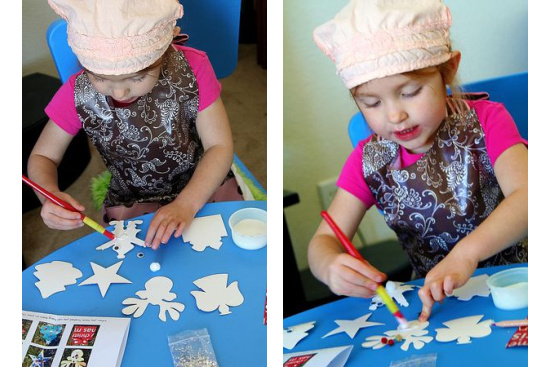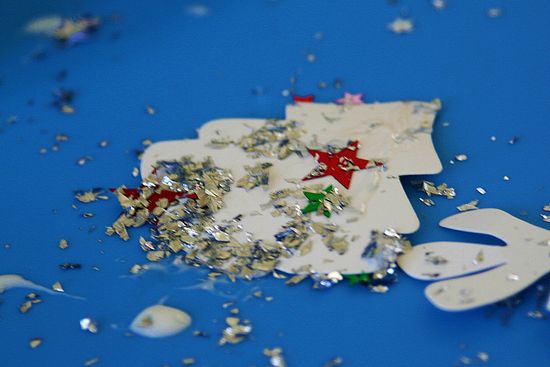 You can either hole punch a small hole in the top of each ornament, or tape string to the back to hang them.
I put a special tree on our table for the kids to hang their ornaments from.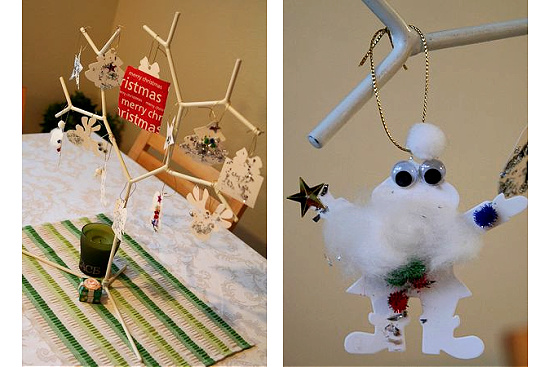 More DIY ornaments for kids
Are you looking for more DIY ornaments for kids to make this Christmas? You need to take a look at these:
Please pin this post for later: