Have I mentioned how much I love the twins kinder teacher.  I've voiced my opinion before about the lack of art and crafts in school these days, but you won't hear a single complaint from me this year.  Their teacher does a lot of art and crafts with them and I love spending time volunteering in the class helping out.
Here are just some of the Christmas crafts they did over the past couple of weeks (there are still more hanging in the classroom).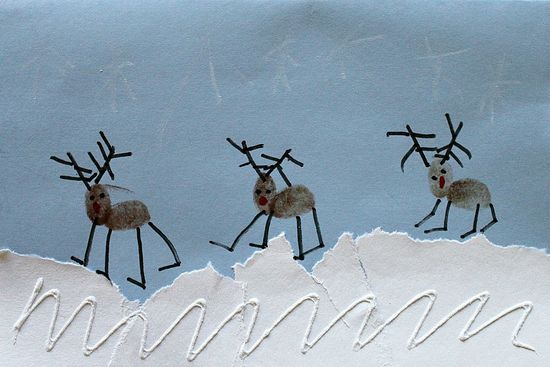 Fingerprint Reindeer Christmas Cards made for the parents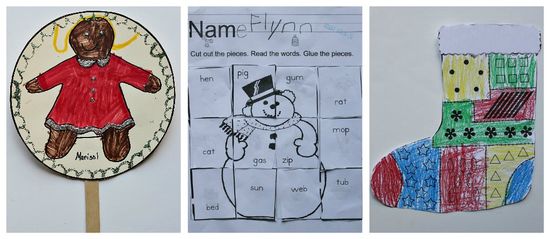 Gingerbread people on plates which were used as props for their holiday concert to sing "Gingerbread Cookies".  Cut and paste snowman project.  Coloring stocking – note the matching colors to the number of objects in each section.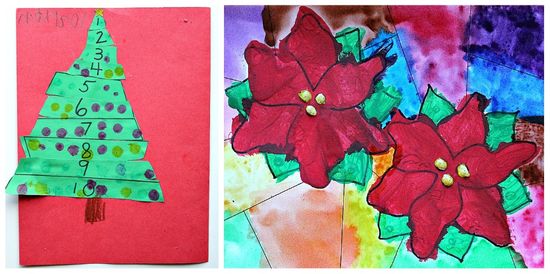 Christmas tree by numbers.  Poinsettias (these were framed for parents) – acrylic paint used for the poinsettias and watercolors to make the stained glass windows behind it.