Are you looking for some easy Christmas crafts for kids to make? These kindergarten Christmas crafts and art projects are perfect!
Have I mentioned how much I love the twins' kindergarten teacher? I've voiced my opinion numerous times about the lack of arts and crafts in schools, but you won't hear a single complaint from me this year. Not only do I get to volunteer in class with small groups doing arts and crafts, but their teacher actively encourages them to do fun and creative projects.
Here are just some of the Christmas crafts that I was able to help out with over the past few weeks. There are so many more that I will try to remember to share too.
Kindergarten Christmas crafts and art
Reindeer fingerprint card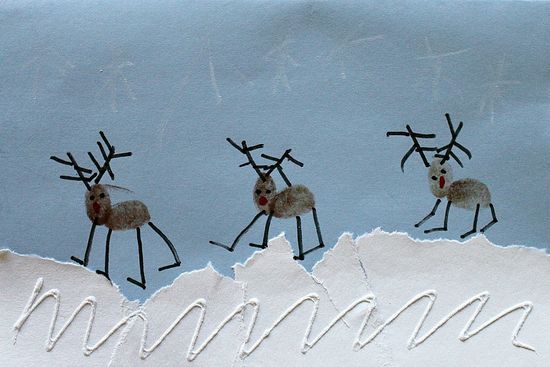 What you need
Blue and white card stock
Brown paint
Black and red marker
White glitter glue
Glue
Paintbrush
Instructions
Fold your piece of blue card stock in half to make a card.
Tear pieces of the white card stock to make snow and glue it to the bottom of the card.
Paint your child's fingers with brown paint and let them press them onto the blue card stock to make the reindeer's body and head.
Add the rest of the features for your reindeer using the markers.
Use the white glitter glue to make a fun pattern on the snow and then set your reindeer card aside to dry.
More kindergarten Christmas crafts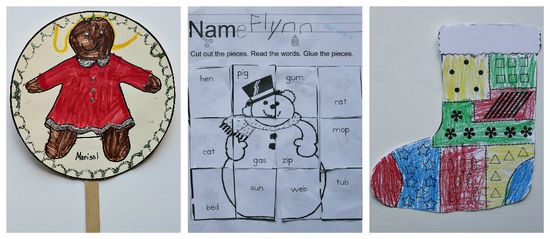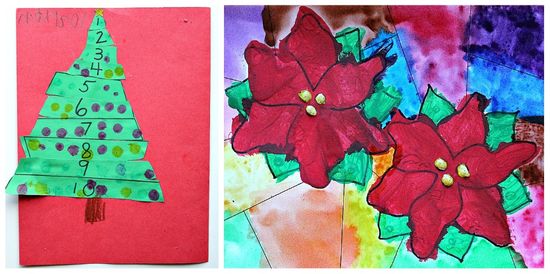 More Christmas crafts for kids
Are you looking for even more fun and easy Christmas crafts that you can do with the kids this year? Take a look at these:
Please pin this post for later