Decorate a one-of-a-kind Christmas tree this year with these easy DIY Christmas ornaments that the whole family can make together.
DIY Christmas ornaments
Pour paint ornaments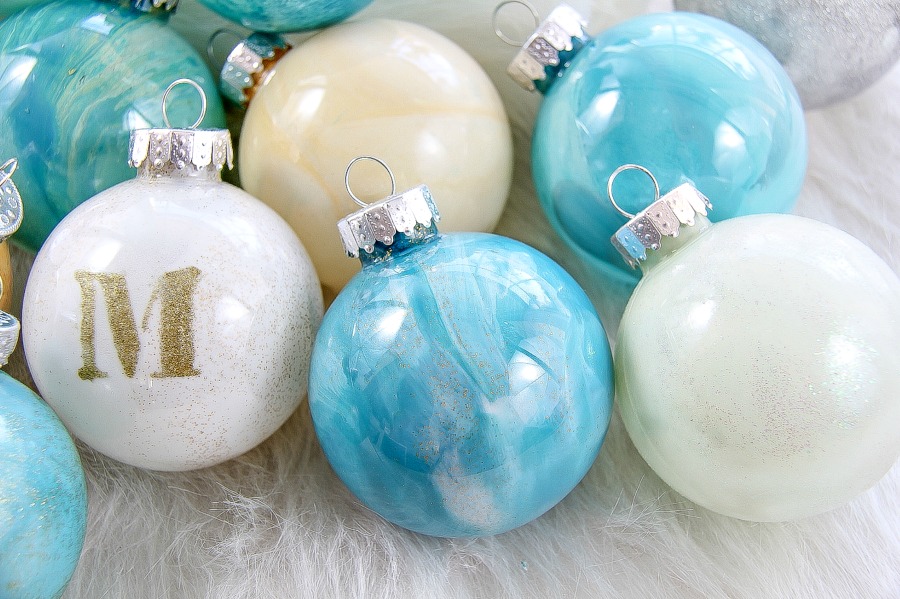 Have you wondered how to paint the inside of clear ornaments that you can buy at the craft store? I'm showing you a few different methods to paint pour ornaments and add stencil letters and glitter at 5 Minutes for Mom.
Stamped salt dough ornaments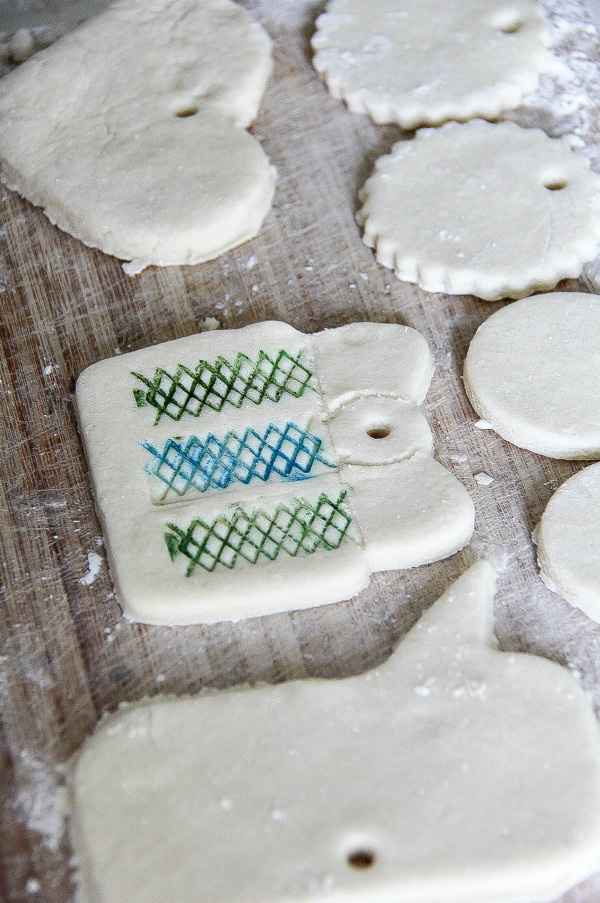 Have you ever made salt dough ornaments with the kids? We have a salt dough recipe and instructions for stamping salt dough ornaments to hang on your tree this year.
Photo ornaments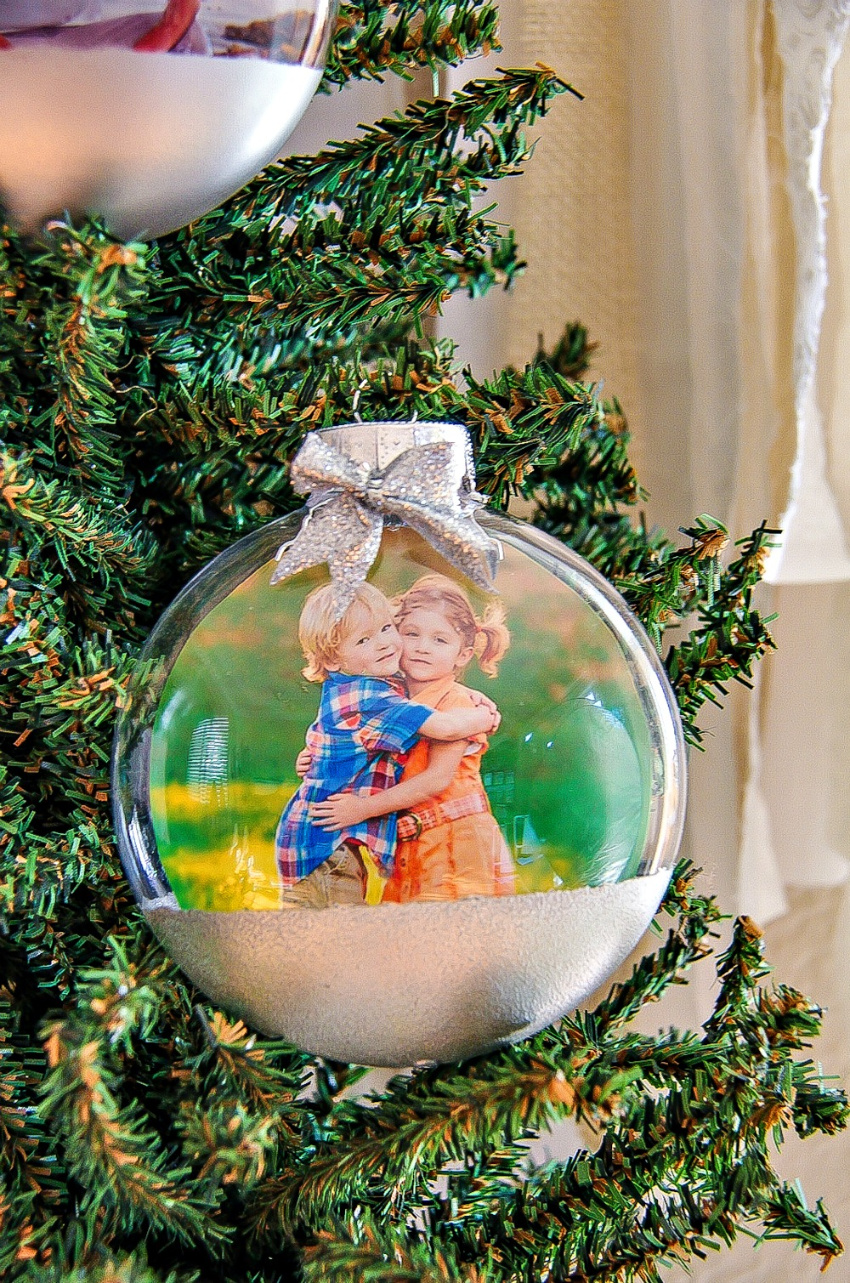 We have two fun photo ornament crafts for you to try this Christmas. Click on the links below for the instructions for each:
The Grinch candy ornaments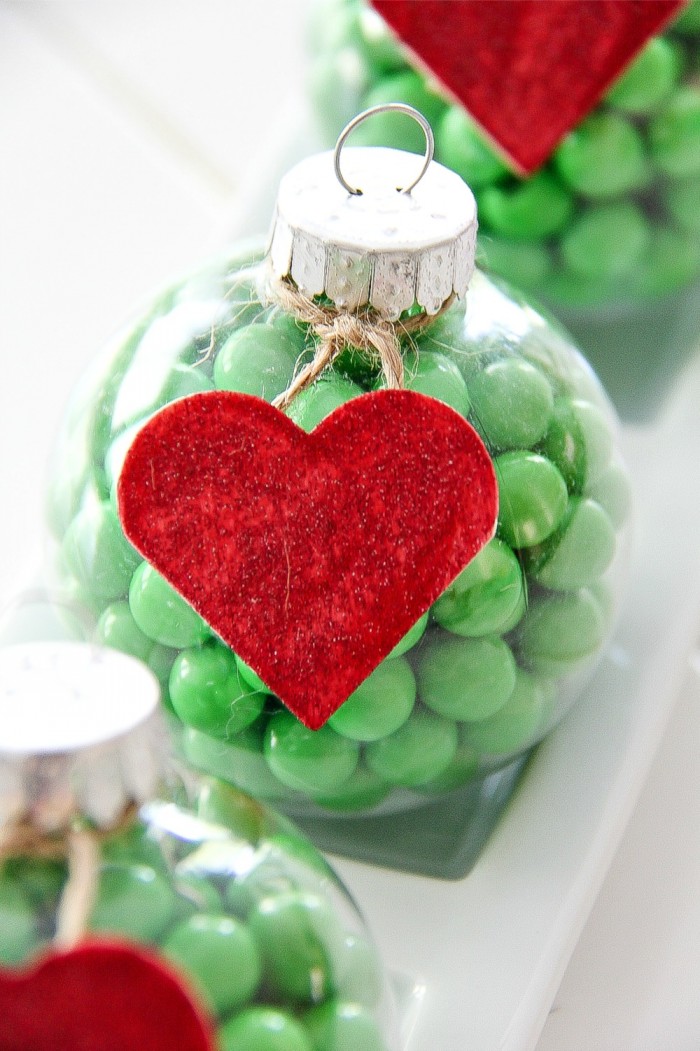 These Grinch Christmas ornaments are filled with candy and are so easy to make that kids can do it. You'll find my full instructions over at JoLynne Shane's blog.
DIY personalized ornaments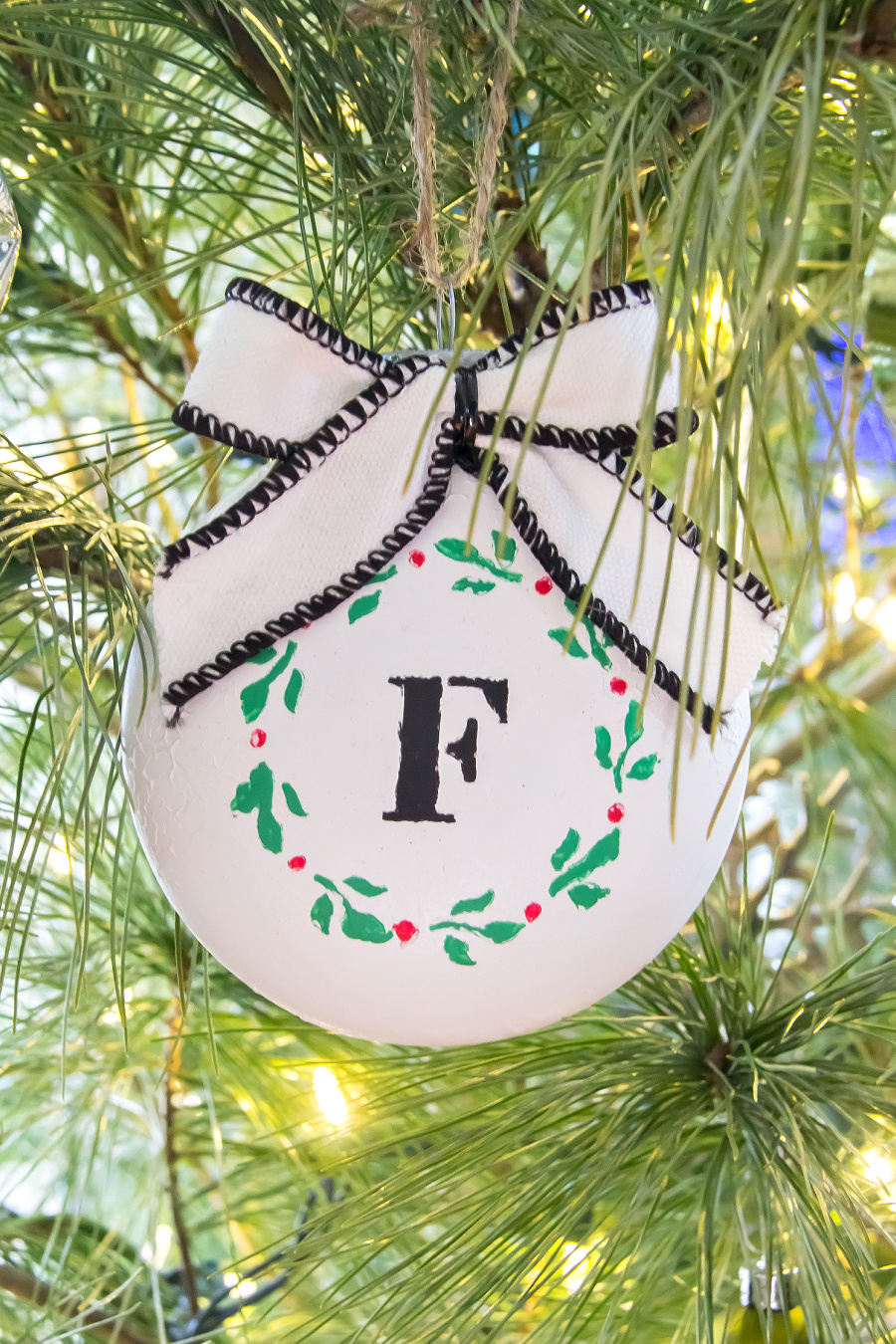 These stenciled and hand-painted DIY personalized Christmas ornaments are a wonderful handmade gift. You can also make them for the whole family to hang on your tree.
Clay ornaments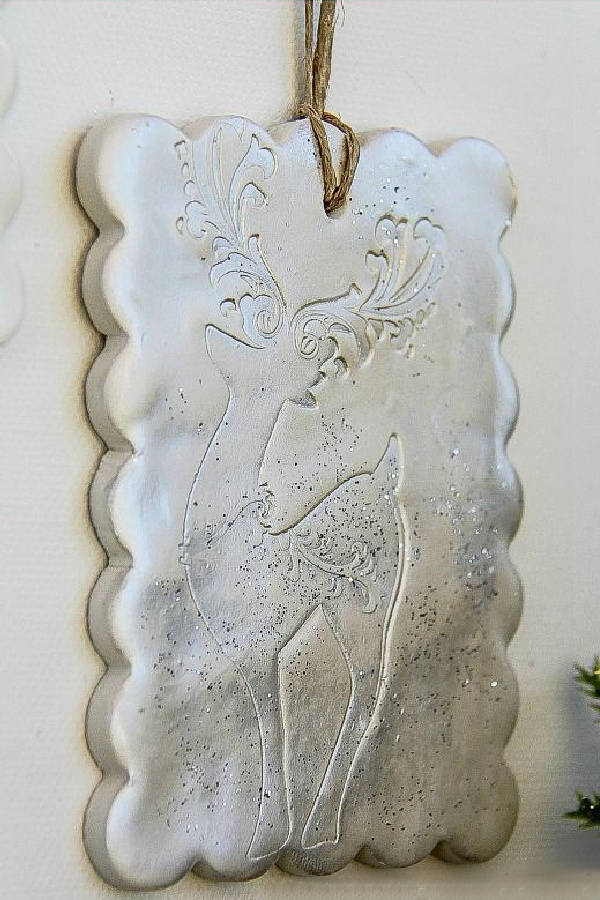 Make DIY clay ornaments for your Christmas tree. You can add your kid's names, stamp them with pretty holiday stamps, and fun holiday sayings too.
Reindeer hot chocolate ornament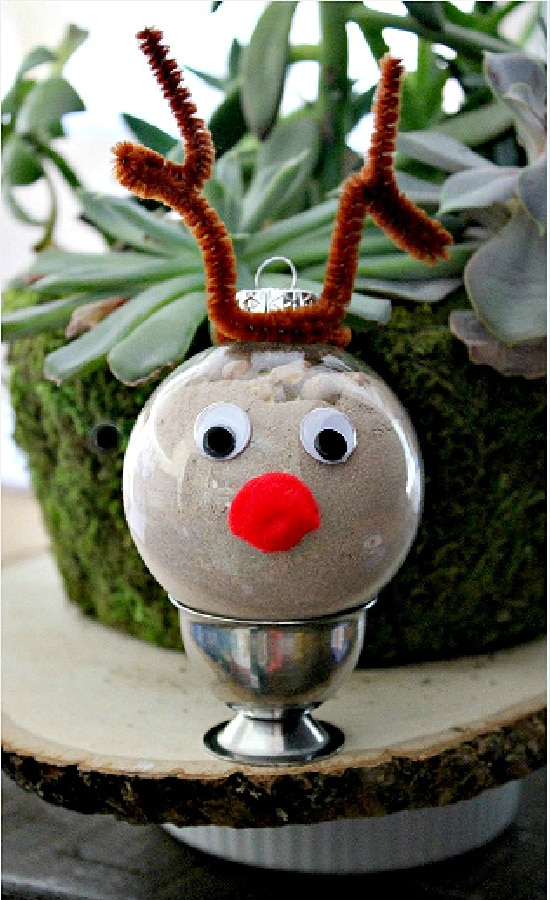 These DIY reindeer hot chocolate Christmas ornaments are a fun craft for kids to make and also make a great gift for loved ones this holiday season.
Character ornaments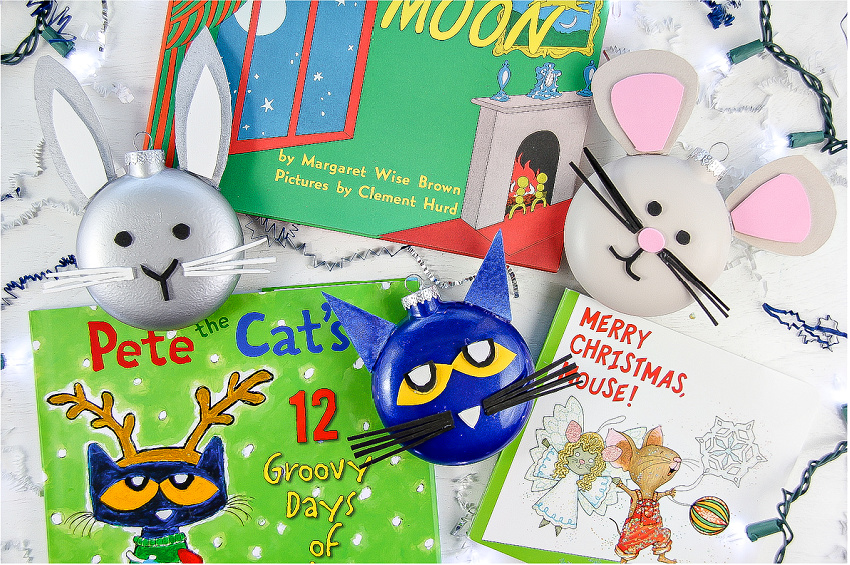 Aren't these handmade Christmas ornaments inspired by book characters adorable? If your kids love the books Pete the Cat's 12 Groovy Days of Christmas, Merry Christmas, Mouse! and Goodnight Moon, then they will love this Christmas craft.
Snowman thumbprint ornaments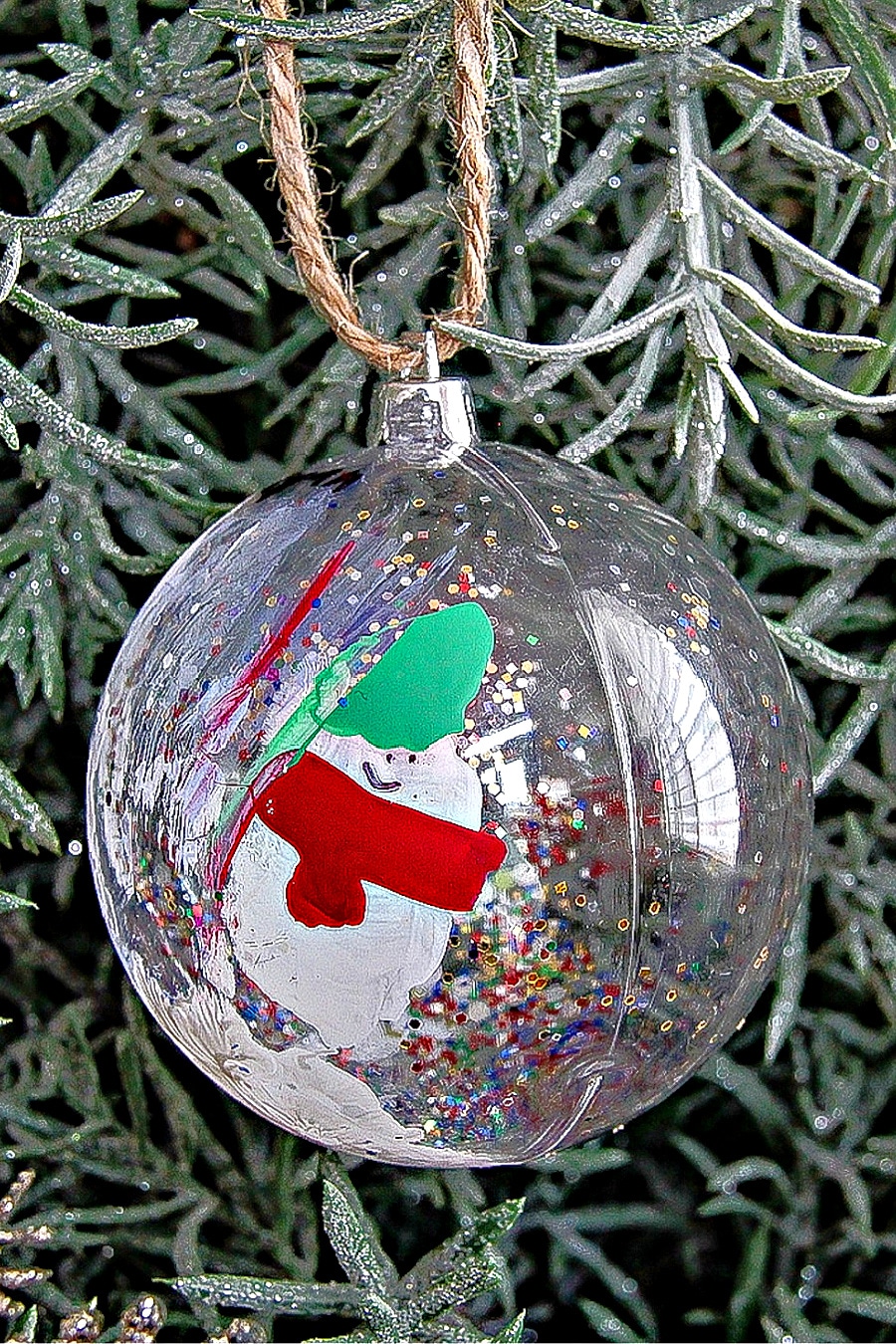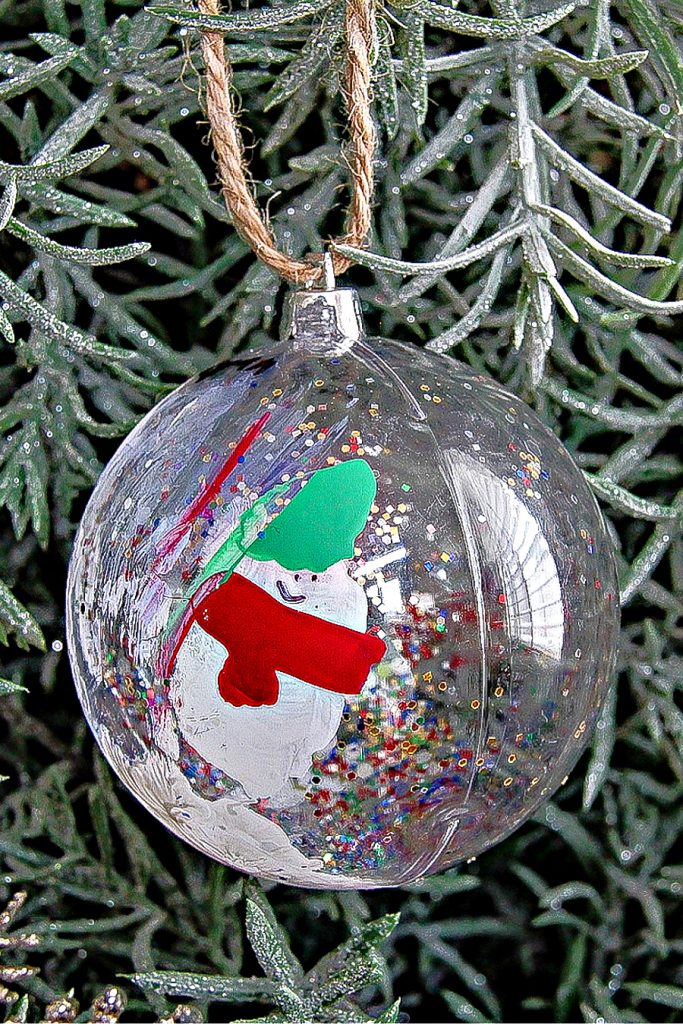 These sparkly glitter-filled snowman thumbprint ornaments are so much fun for kids to make. They are a wonderful keepsake ornament to gift and continue hanging on the tree year after year.
Knit mini stocking ornaments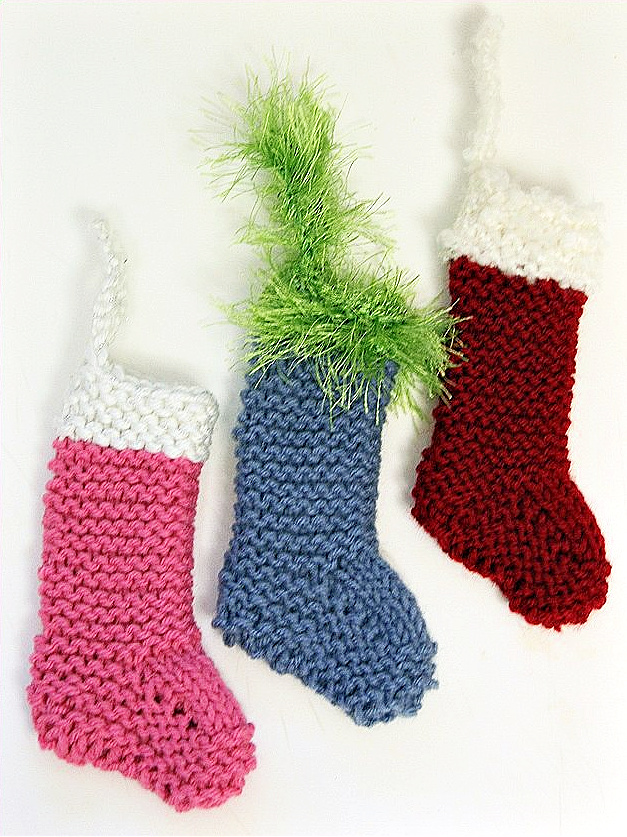 These knit mini stocking ornaments are a quick and fun knitting project and I've put together a free pattern to make your own. Don't forget to fill the stockings with treats or small gifts before you hang them on the tree.
Glitter glue ornaments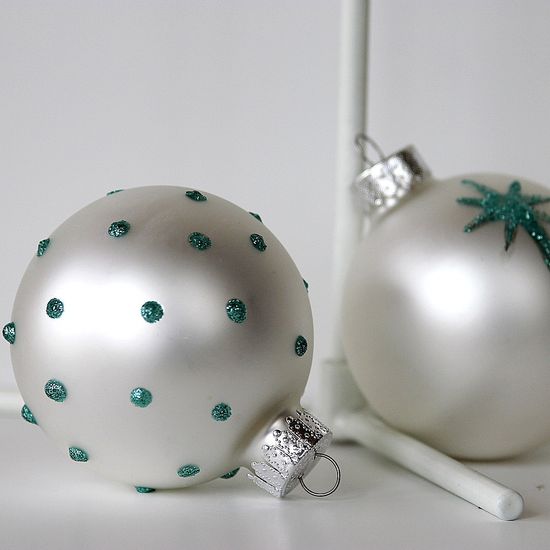 Did you know that you can decorate ornaments with glitter glue? We've got tips and ideas for making glitter glue ornaments for your Christmas tree including easy stick-on label ornaments for kids too.
Beaded ornament crafts for kids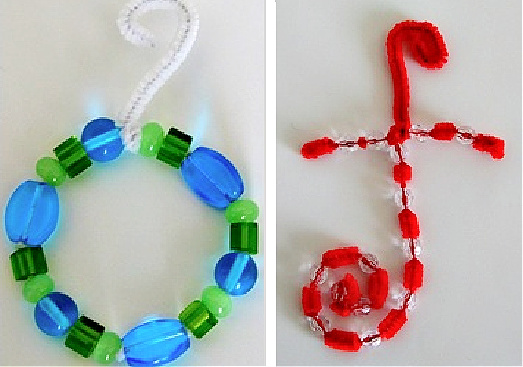 These easy beaded ornaments are so easy for kids to make, and they are a great learning craft too. They can match colors and work on their fine motor skills putting the beads onto the pipe cleaners.
Paper ornaments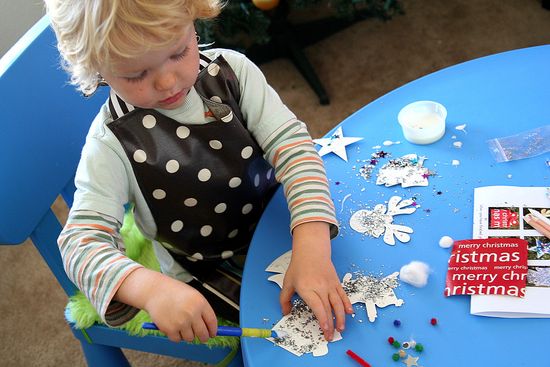 Kids are going to love making these paper Christmas ornaments. This is a messy craft, but it's so much fun for them to make. All you need are some basic craft supplies and cookie cutters that you probably already have at home.
Candy-filled ornaments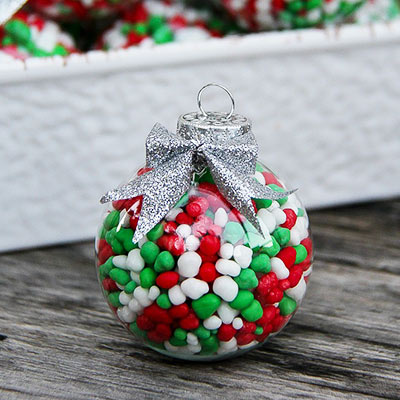 These candy-filled ornaments will look so colorful on your tree and they are a fun Christmas Day treat for the kids to enjoy too. Fill them with your kid's favorite candy such as M&M's, Nerds, and Reese's Pieces; any small candy that will fit through the opening of the ornament.
Owl ornaments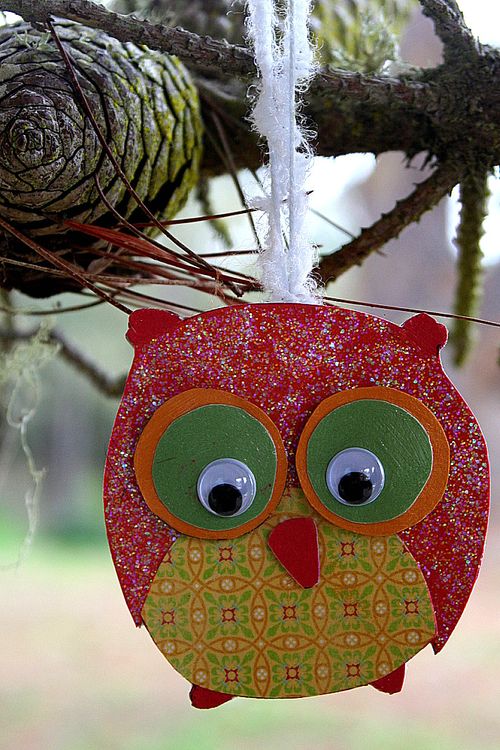 We have five versions of these colorful owl ornaments that you can make for your Christmas tree. All you need are scraps of paper, googly eyes, and wood circles.
Snowman ornament craft for kids
This foam snowman ornament is the perfect Christmas craft for preschool and kindergarten-aged kids. They will love getting crazy with the glitter.
Button ornaments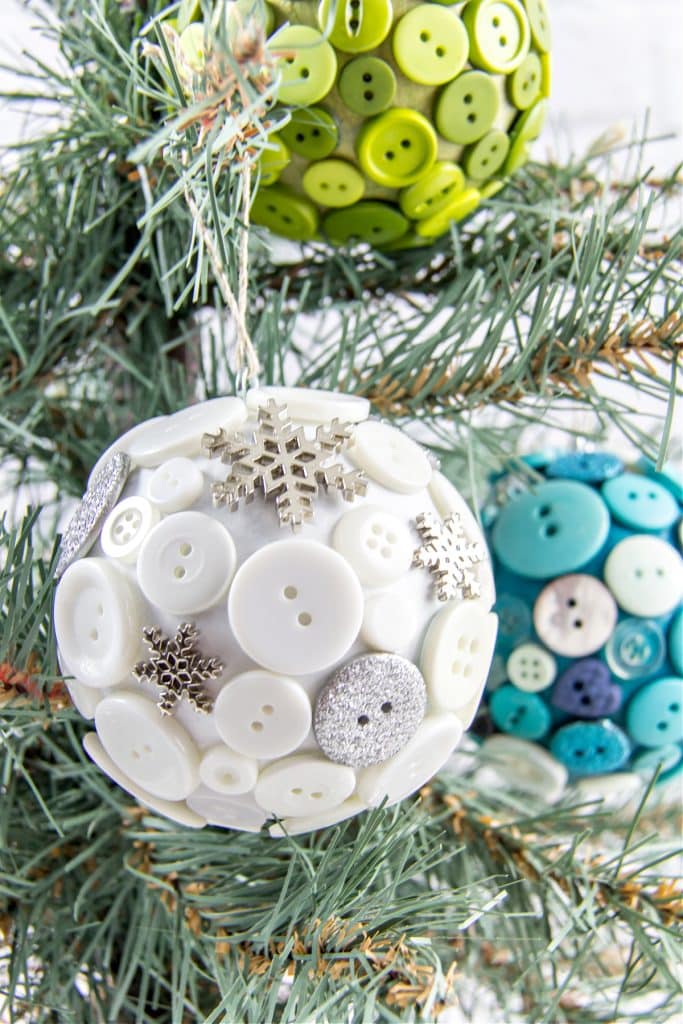 These button ornaments are the perfect craft for kids to make this Christmas. It's a great way to use that jar of buttons you have and this craft will keep them busy for a while too. Grab all the details to make this Christmas craft at Kids Activities.
Please pin this post for later: