This homemade stick slingshot craft for kids is a fun weekend project or summer break activity.
Looking for fun summer activities to do with the kids?
Check out Marie from Make and Takes annual Get Out and Play Summer Series and one of my projects is up there too, this fun stick slingshot craft for kids.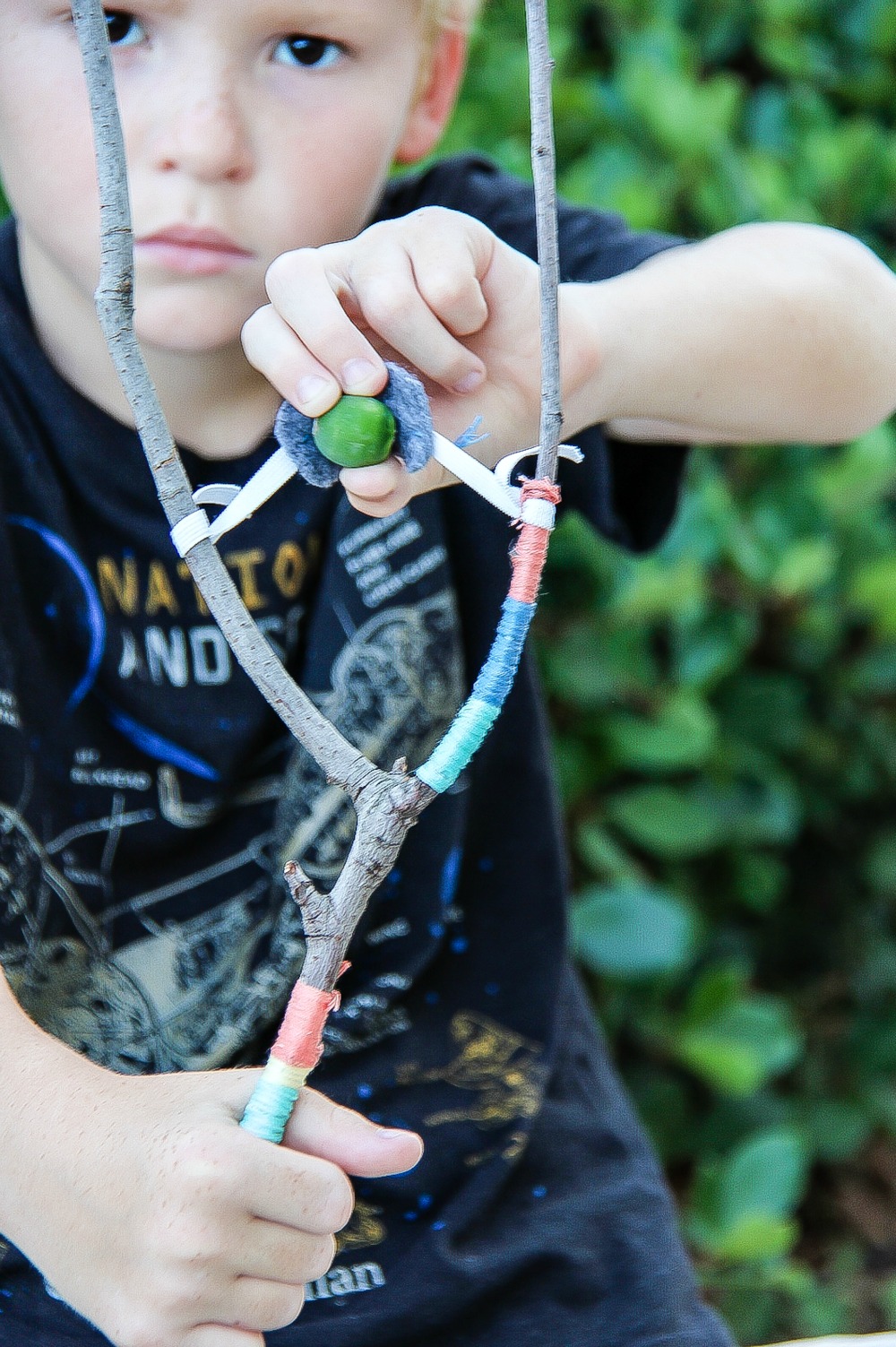 Although I may regret making this slingshot for this kid, someone will end up losing an eye. I might have to make him a target to go with it.