You can make an inexpensive fairy garden at home with these homemade accessories, landscaping and outdoor ideas, and fairy garden crafts.
What can I use for a fairy garden?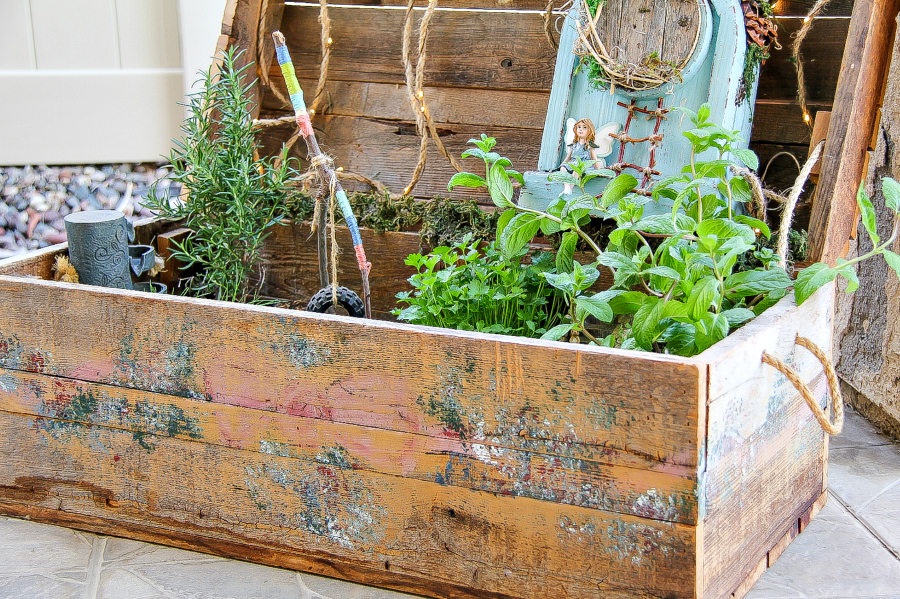 There are many different things that you can use for a fairy garden at home. Above, you can see that we have a fairy garden in a box. I made this one three years ago and we brought it with us when we moved from California to Kentucky. We still have it in our garden. Here are a few more ideas for your own fairy garden:
How do you make fairy garden accessories at home?
Once you have the vessel you want to set up your fairy garden in, the next step is to accessorize it. We have an old wood box for our main fairy garden. As the plants die off in the winter we refresh it each spring with new crafts, plants, and fresh ideas.
Popsicle stick observation deck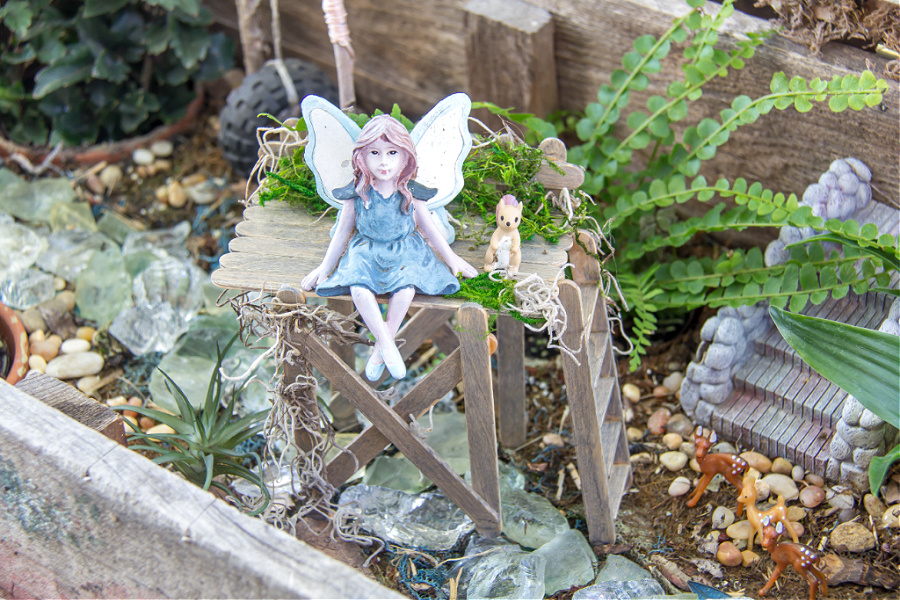 This handmade observation deck is the most recent addition to our fairy garden box. It is made out of popsicle sticks, which makes it an inexpensive craft, but you will need to help your kids assemble it. I'm sharing instructions to make your own on Kids Activities Blog.
Walnut shell fairy garden crafts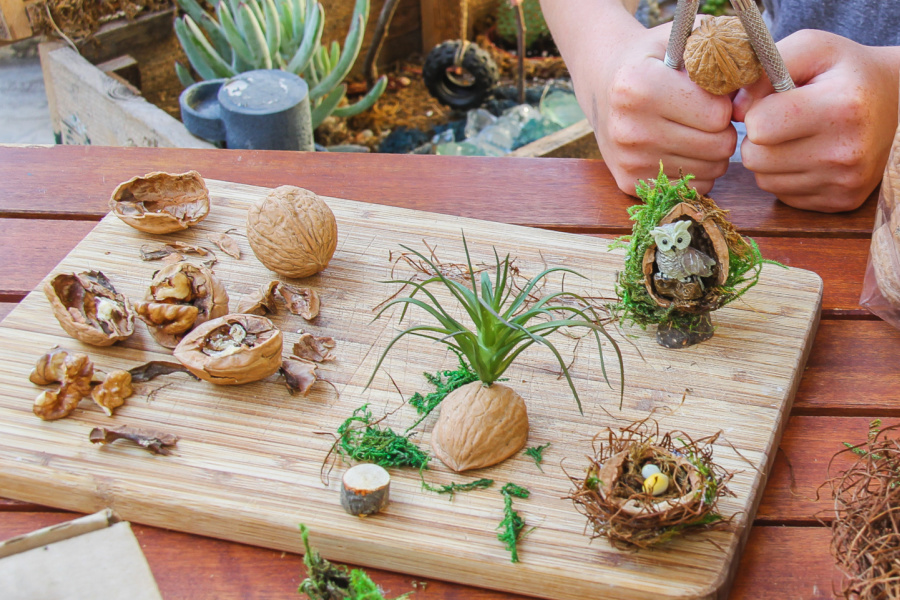 These walnut shell fairy garden crafts are fun weekend projects to do with the kids. We made a nest with eggs, an owl house, and a mini succulent 'rock' using a faux succulent from the craft store. Glue moss onto your walnut shells to give them a whimsical look.
Pine cone fairies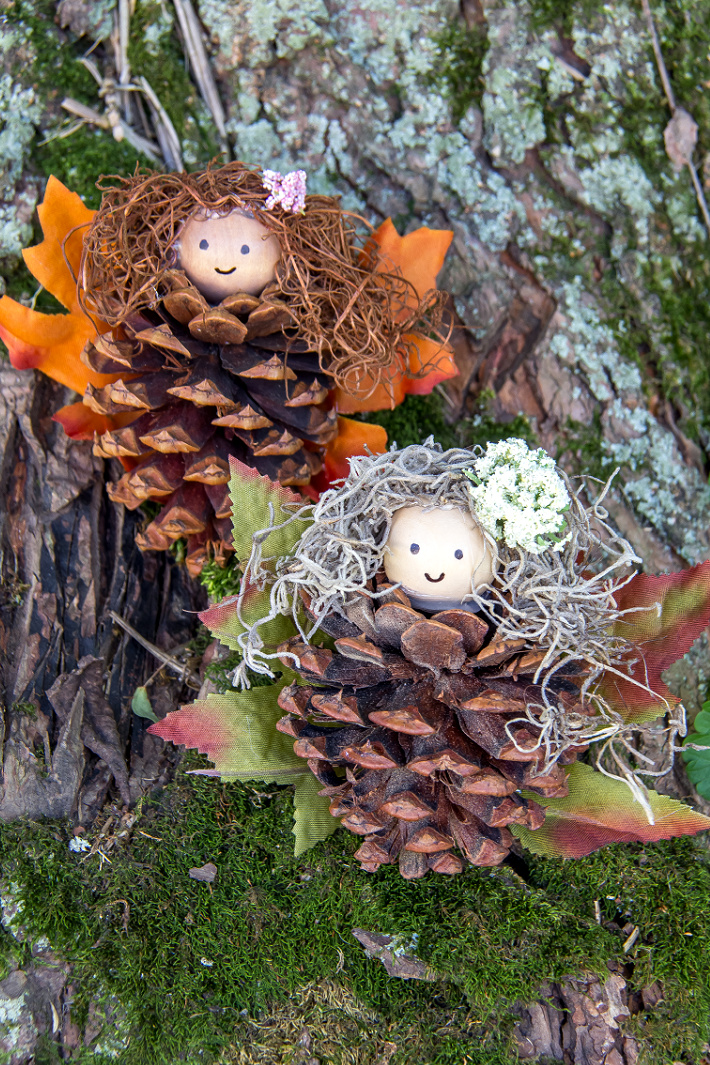 These handmade pine cone fairies are the perfect addition to your fairy garden. You will find my instructions to make your own on Kids Activities Blog. Gather pine cones of various sizes, from small to large, and create a pinecone fairy family.
Fairy garden tire swing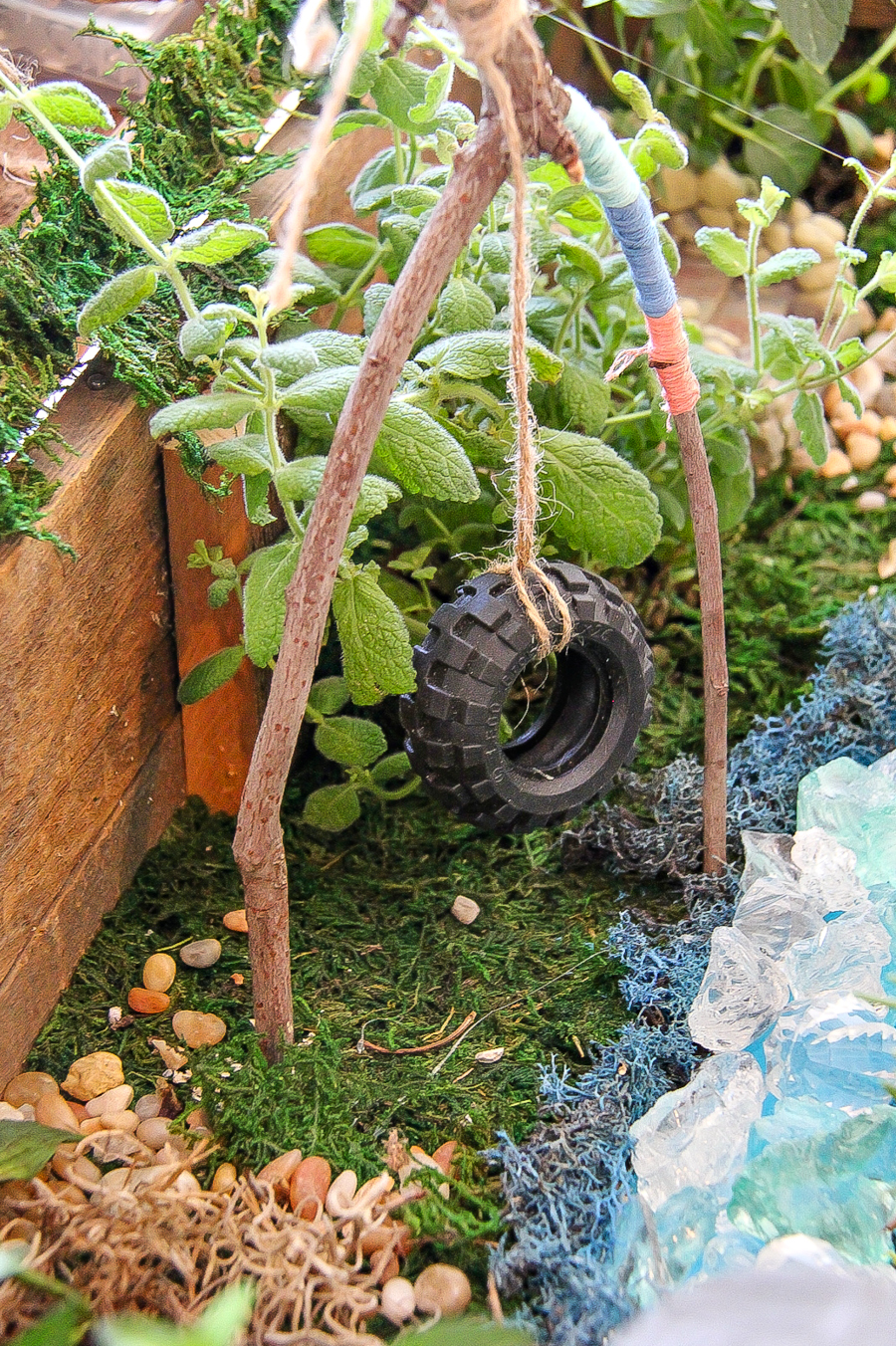 This tire swing is made using a stick that has a v-shape on one end. Initially, this project was a stick slingshot that I had made for Flynn. He hadn't picked it up in a while so I re-purposed it, along with a spare tire from a broken car.
DIY Fairy house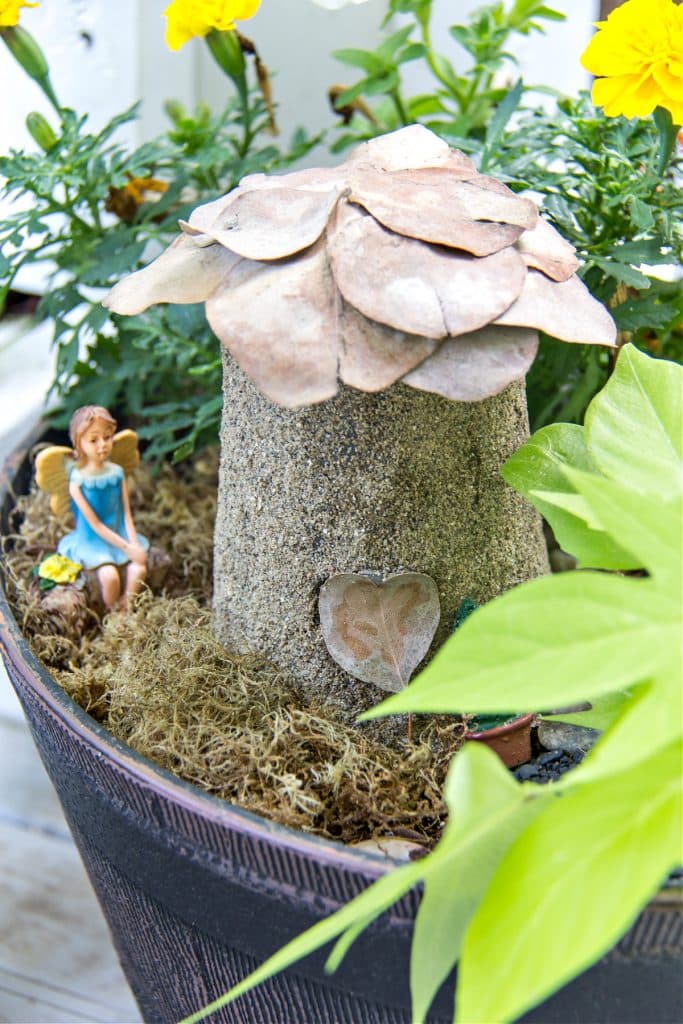 This DIY fairy house is made out of a plastic cup and scraps of cardboard. It is then covered with items including sand and leaves to make it appear realistic. This is a fun craft for kids to make for their own fairy garden. Let us show you how to incorporate this homemade house into a fairy garden in a pot.