If you are looking for fun and educational things to do with the kids during summer break check out these 20 activities for kids for summer.
Summer vacation has already started for some, and it's time to schedule fun, yet educational (shh, don't tell the kids) activities to keep those young minds learning before school starts back.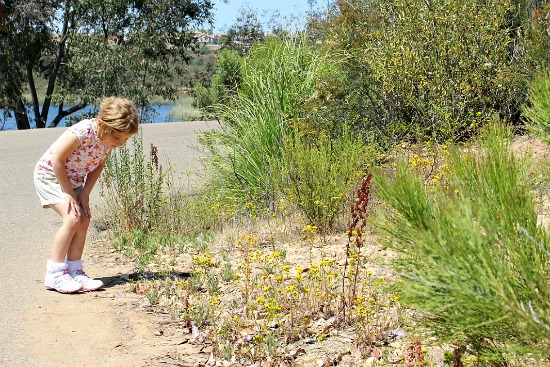 Note: I initially wrote this post for the website Rusty and Rosy, however, that website has been taken offline so I moved my content over here.
Activities for kids for summer
Here are my top 20 activities for kids for summer that they are sure to love.
Nature walks
Go on a nature walk with the kids, don't forget to take a piece of paper and crayon for bark rubbings, and a camera to document what you see. Bring home a couple of leaves, and flowers to press; you can place these in a frame or memory book, or attach them to a blank greeting card to send to someone special. We have 20 fun ways kids can learn outdoors in nature that are sure to give you loads of ideas.
Prepare meals with kids
Get your kids into the kitchen this summer. Involve them in the process of choosing snacks, washing fruit, making salads or sandwiches, and then take your meal into the backyard with a picnic blanket.
Volunteer
Contact your local non-profit organizations and volunteer at events cleaning up beaches or rivers, sorting thrift store donations, or handing out meals at your local shelter.
Family game night
Set aside one night a week for a family game night. Kids will love this special time spent as a family playing their favorite board or card games.
Pitch a tent
If camping at a campground is not on the cards this summer, pitch a tent in your backyard on a clear night. Light a small fire pit and make s'mores, and learn about the stars.
Geocaching
If you haven't been geocaching before, the summer vacation is a great time to give it a go. Visit geocaching.com to learn more.
Science experiments
Have fun with kid-friendly science experiments. Learn about floating and sinking, gravity, magnets, and reflecting light. All you need to do is use your computer's search engine and you'll be amazed by how many fun experiments there are to try with everyday household items.
Fly a kite
Check your weather forecast and plan a day to head outside and teach your kids how to fly a kite.  Get creative before you go and help your kids make their own kites.
T-shirt painting
Give your kids some plain white t-shirts and let them go crazy with a little fabric paint creating their own design. Don't forget art smocks and place a board or piece of card inside the shirt so the paint doesn't go through.
Storytime
Check with your local library and books stores for their story time schedule.
Make it or build it
Some craft stores (such as Michael's), and hardware stores (such as Home Depot) have days where children can attend fun classes. They'll learn to build or craft something fabulous to bring home. Check their websites for further details.
Memory books
Make a memory book with your kids where they can document their summer adventures. They can practice writing, attach pressed flowers, or ticket stubs, and draw pictures of their fun activities.
Pick-your-own produce
Contact local farms to see if they offer pick-your-own days. Kids will love picking their own fruit. Enjoy some fresh, then get the kids into the kitchen to turn some of that fruit into pies, homemade ice cream, or can it.
Summer camps
There are so many options out there for summer camps for kids. Not only will they make new friends, but they will also learn something new: from nature camps, to sports camps, there is bound to be a camp out there your child will love.
Visit museums
Some museums offer free or discounted days, check their schedules ahead of time.
Book crafts
Read your child's favorite book to them, then organize some fun craft activities to do based on their book.  I've got a few book craft ideas prepared for you for Pinkalicious, The Very Hungry Caterpillar, The Magic School Bus, and Boogie Monster.
Obstacle course
Turn your backyard into a fun-filled obstacle course complete with tires for running through, a net to crawl under, a knotted rope hanging from a tree to climb up, and other assorted activities that kids have to climb over, under, or through.
Exercise
Schedule 30 minutes a day for fun workouts with the kids. Choose from a variety of things such as skipping rope, bike riding, walking, hula-hooping, dancing, and yoga. Not only are these fun activities, but your kids may have the chance to learn something new too.
Put on a play
Let your kids dress up in costumes and encourage them to make up a play for fun before dinner entertainment.
Have a picnic
Pack picnics for road trips, nature trails, the beach, the lake, or the local park. You might even have a picnic in your own backyard.
More activities for kids for summer
Are you looking for even more fun activities to do with the kids this summer? Take a look at these: