Kids are going to love these leaf and tree art and craft projects. Choose from projects outdoors in nature or indoors on a rainy day.
Tree and leaf art and craft projects
Handprint tree art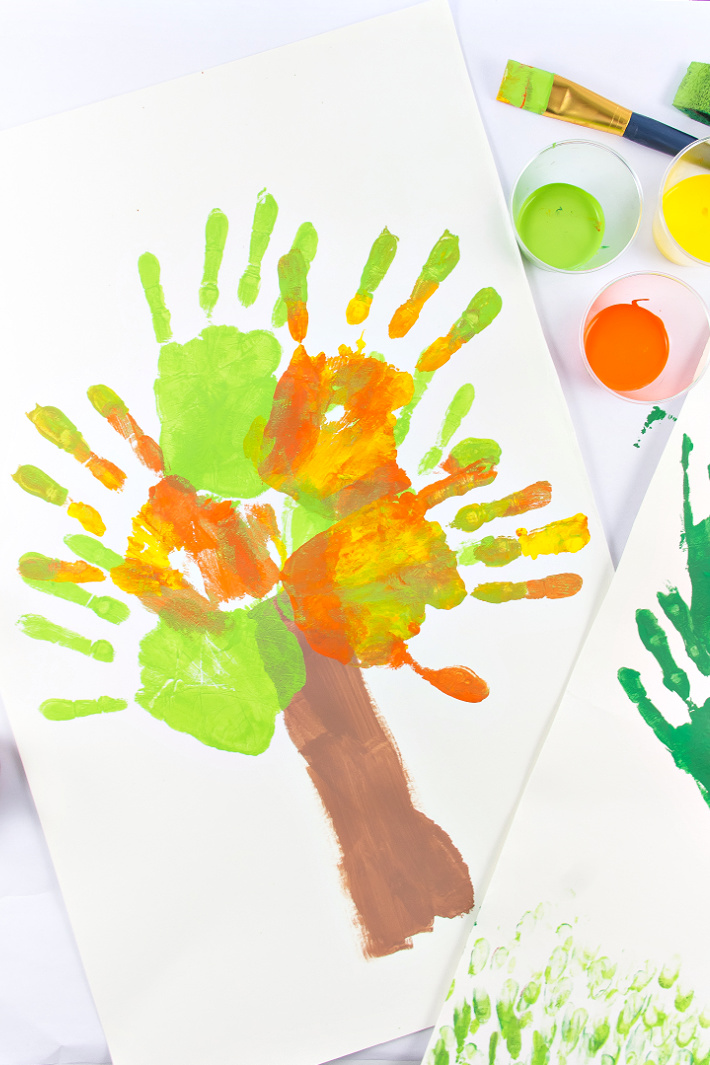 Whether you make fall trees, spring trees with flowers, apple trees, or Christmas trees, kids are going to love making this handprint tree art. You can find my instructions on Kids Activities Blog.
Bark, pine needle, and leaf rubbings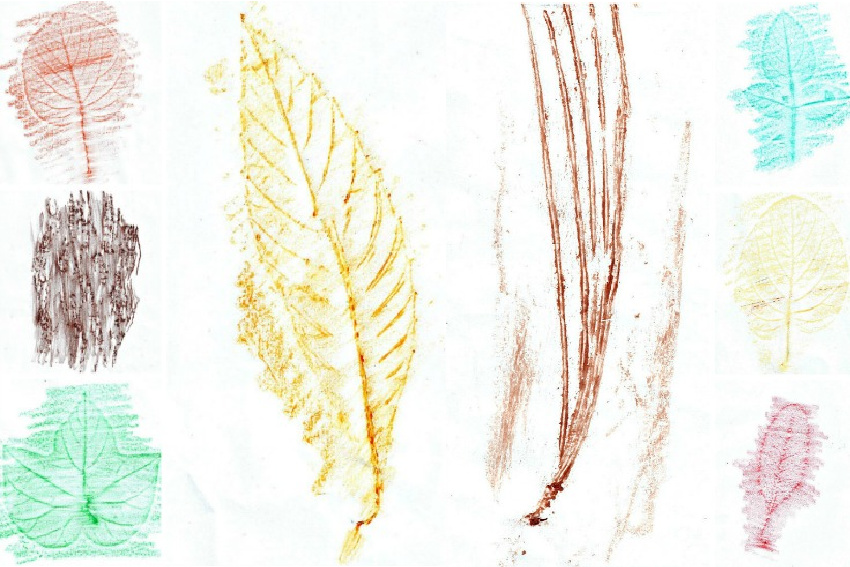 Take the kids outside with crayons to make bark, pine needles, and leaf rubbings in nature. This is the perfect project to do with them year-round. You can get all of my instructions to make these at Multiples and More.
Pasta tree art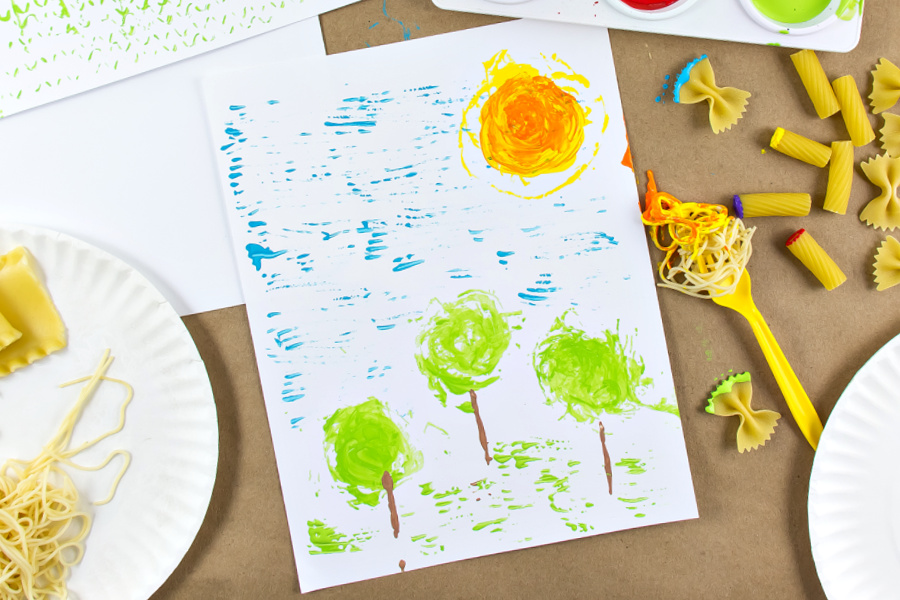 Pasta art is so much fun for kids. We are showing you how to make nature art using pasta and art at Kids Activities Blog. Paint trees with falling leaves and pretty autumn trees, the possibilities are endless.
Tree and fall leaf crafts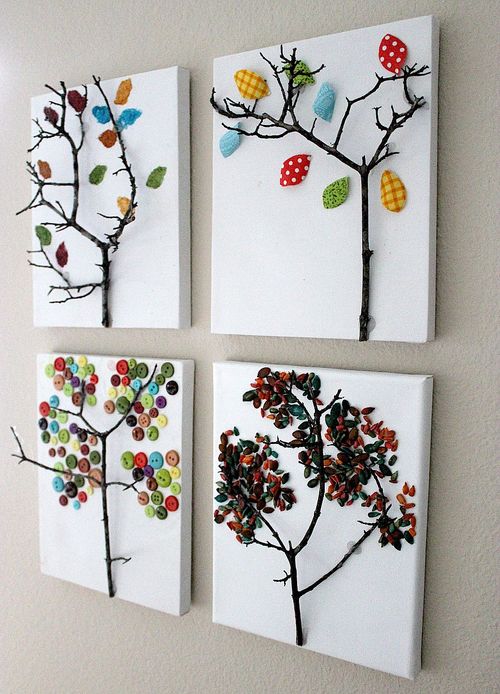 Using sticks, make this fun fall tree craft. There are so many different options for making the fall leaves including buttons, thumbprints, actual leaves from outside, and paper.
Truffula tree watercolor art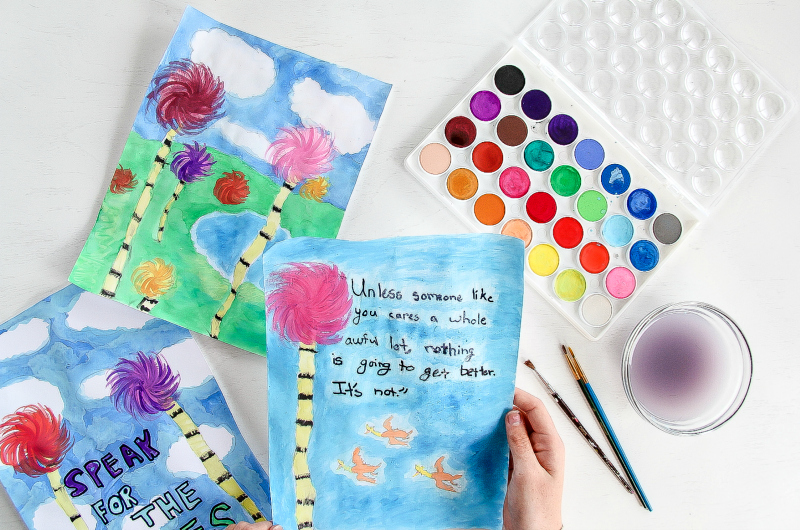 This truffula tree watercolor art inspired by Dr. Seuss' The Lorax is perfect for Dr. Seuss' birthday, Eart Day, World Book Day, and more. You can find my instructions to make your own at Make and Takes.
Leaf sewing craft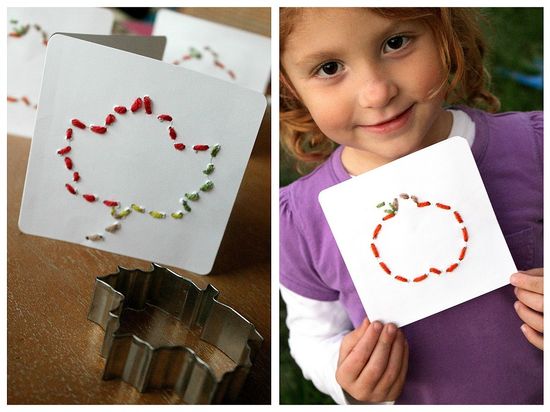 Sew leaf cards with kids that they can send to loved ones or give to their friends. These make great place cards for the Thanksgiving table too.
Fall tree crafts for preschoolers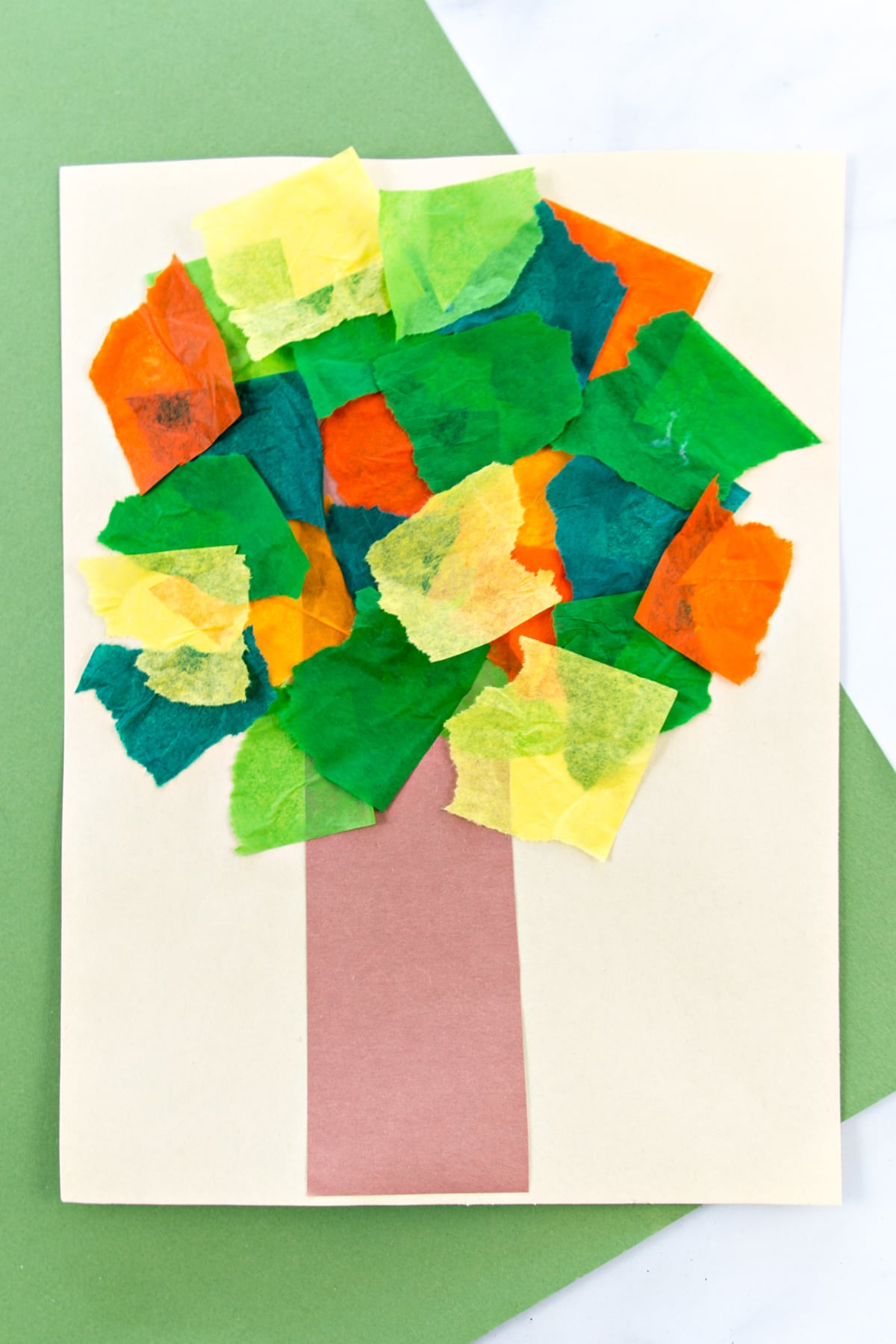 I have four more really fun and easy fall tree craft ideas for preschoolers that I actually made with the kids at school this past fall. I've shared a sneak peek here at one, but click through to grab all of our fall tree craft ideas.
Outdoor nature painting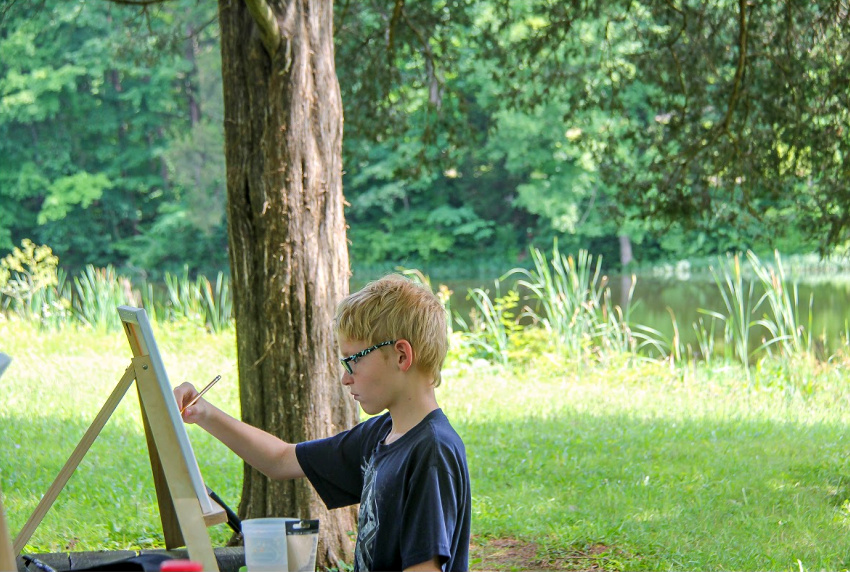 Take the kids outdoors with a canvas to paint in nature. We show you how to make your own tabletop easels, and give you tips for nature painting outdoors with kids.
Apple tree craft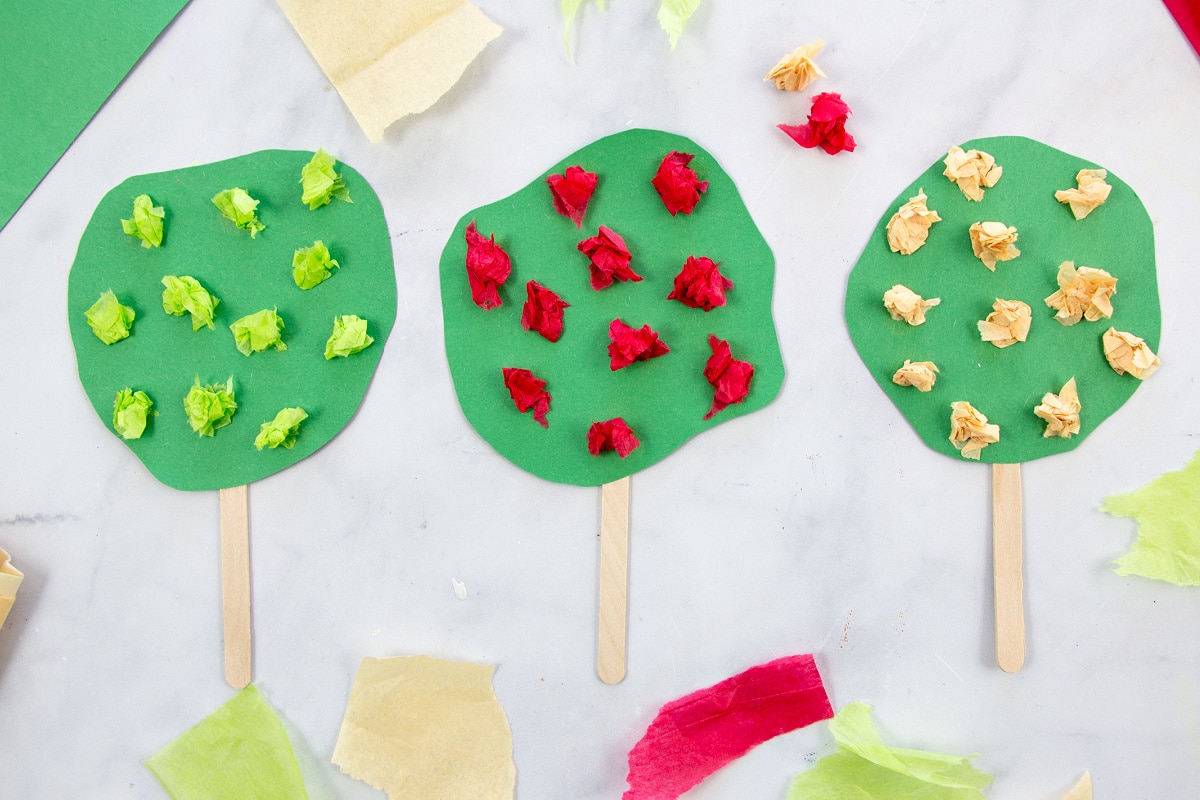 These DIY apple trees are so quick and easy for kids to make. They make the perfect preschool craft, and you only need four things to make them. Grab my instructions at Kids Activities.
Paper roll tree craft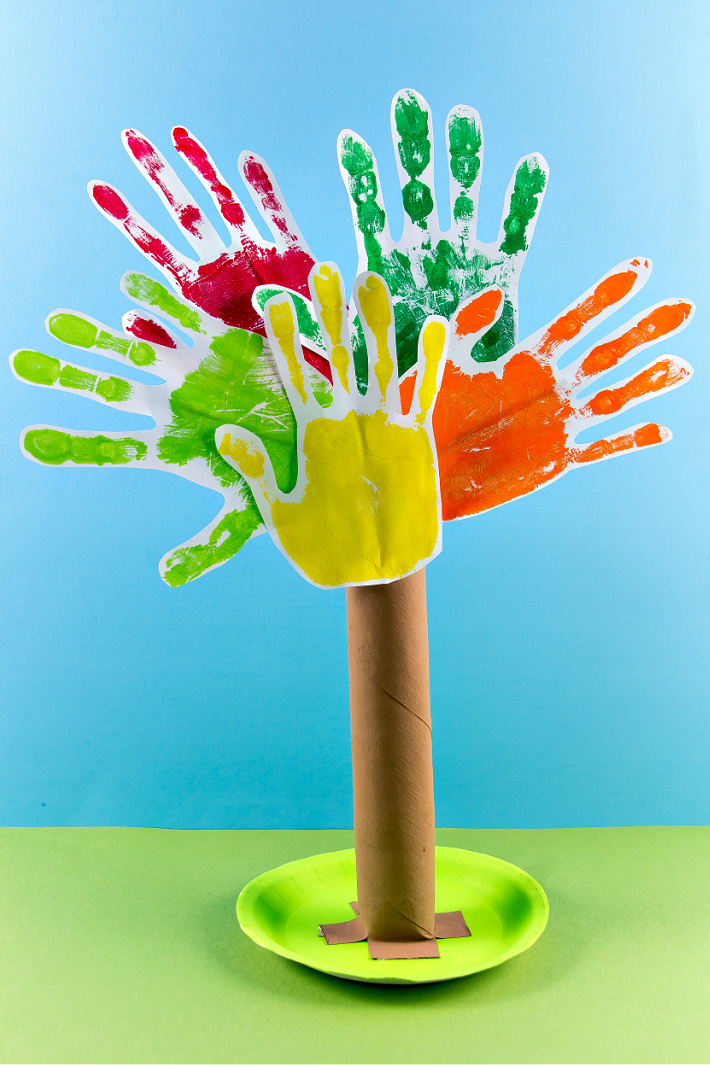 Whether you want to make a family tree or a thankful tree for Thanksgiving, kids are going to love making this paper roll handprint tree. You'll find my instructions to make your own with kids on Kids Activities Blog.
Pine needle tree art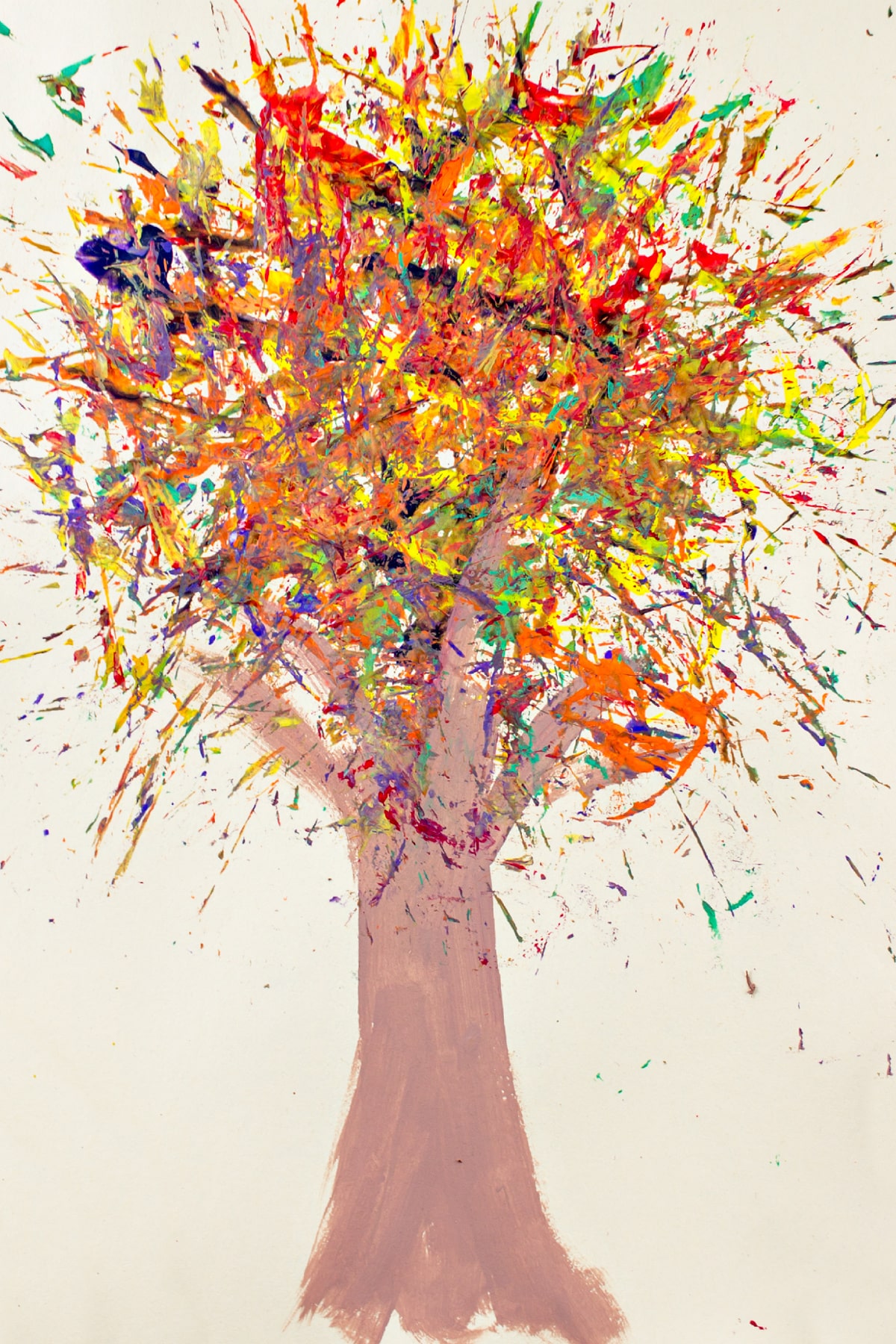 This pine needle tree art is one of my favorite tree crafts for kids. It's made by dipping pine needles into colorful paint. We made these as part of our tree unit at school. You'll find my full instructions to make your own at Kids Activities.
Watercolor leaf art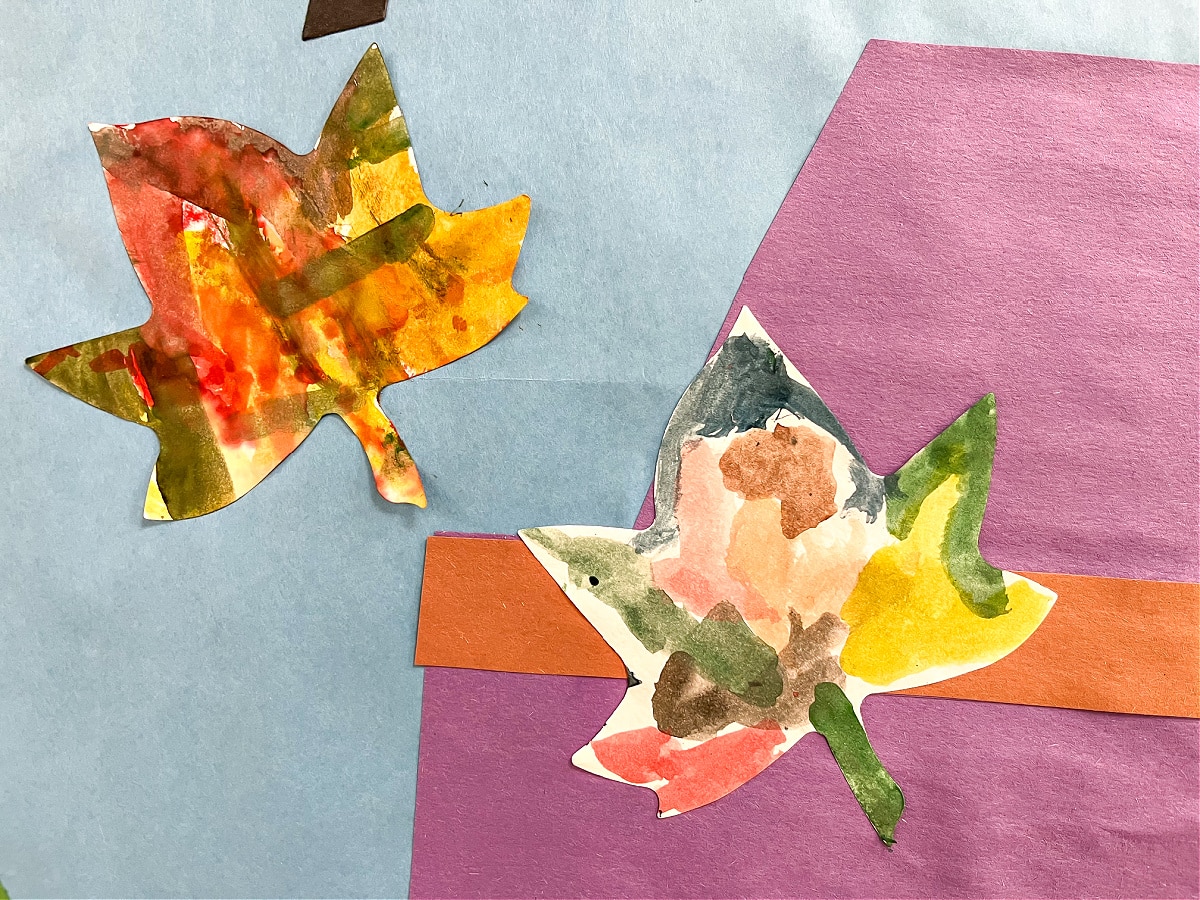 These watercolor leaves are so pretty. I made these with the kids at school to decorate our classroom door for fall. I was inspired by a field trip we took to the park where the kids threw leaves over their heads and jumped in them.
Please pin this post for later: