Got a bag of potatoes in the pantry that you need to use? Don't let them go to waste. These potato recipes are quick, easy, and delicious.
Potatoes are life! No really, they are … or at least should be. From fries to hash browns, mashed potatoes, baked potatoes, and roast potatoes. I haven't met a potato dish I didn't love. You'll love these potato recipes.
Potato recipes
Warm potato salad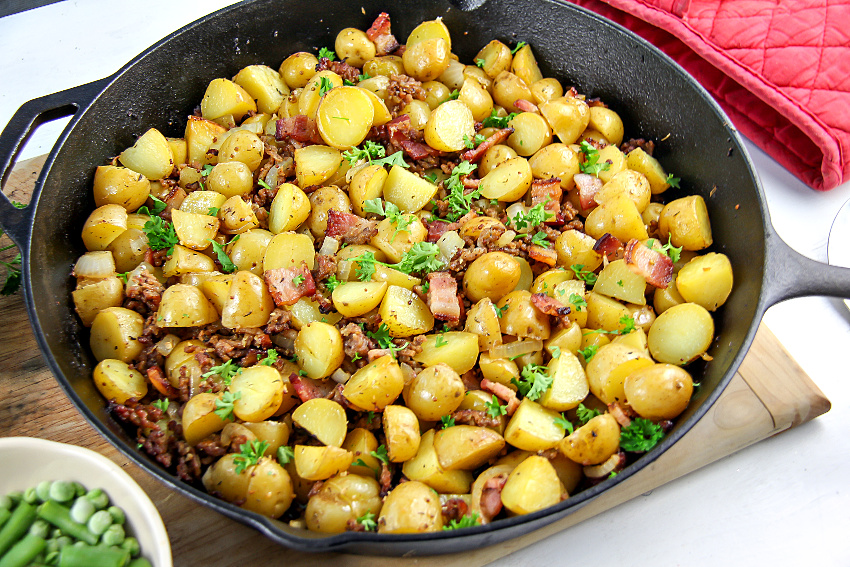 Kick up your summer potato salad by adding sausage and bacon and serving it warm. Add veggies or salad on the side and it makes a delicious meal in itself.
You can find my recipe to make this delicious warm potato salad with bacon and sausage over at Make and Takes. It's a meal in itself, just add salad or green vegetables on the side.
Homemade Carne Asada Fries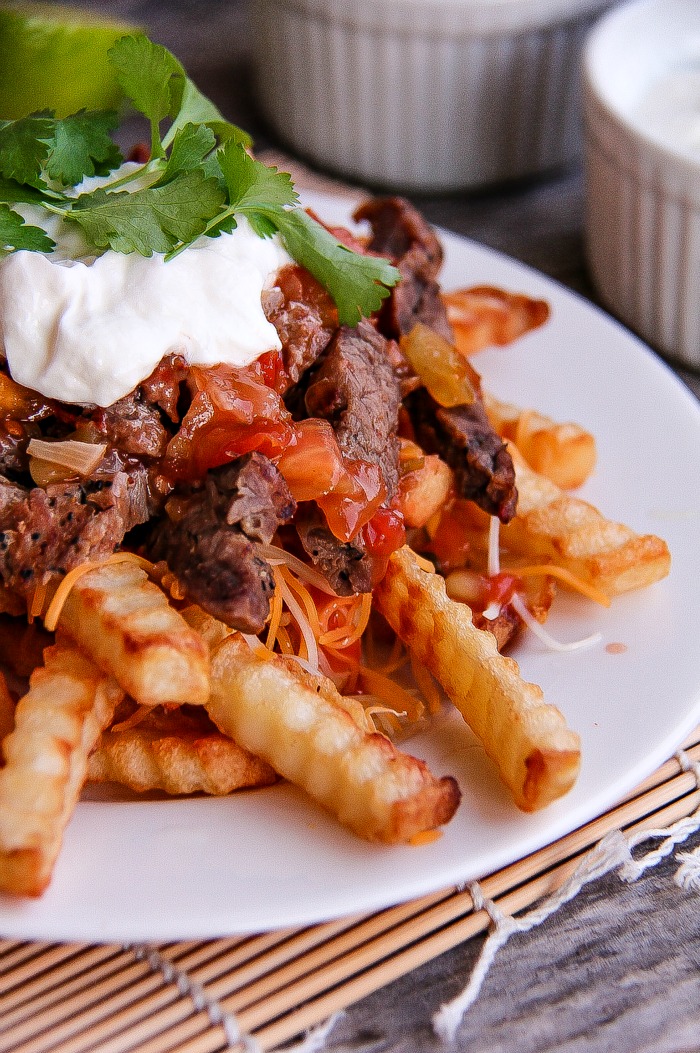 Homemade Carne Asada Fries are the perfect way to use up leftovers. We like to have Mexican food each week and often there is leftover meat that we can use the next day. All you need are fries and a few other simple ingredients that you probably already have on hand and you have a delicious meal in 30-minutes.
Slow cooker mashed potatoes with bacon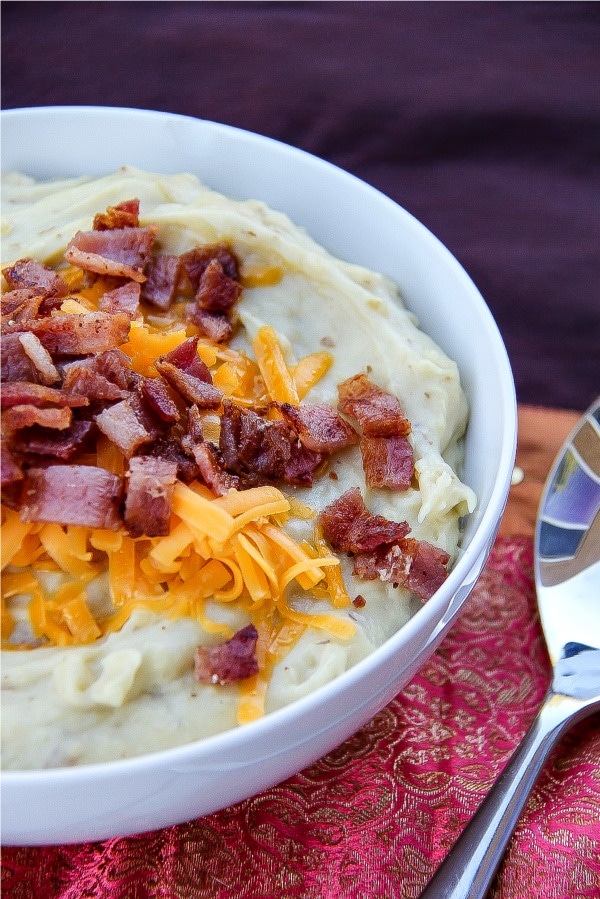 Whether you are making a holiday meal and already have too many pots and pans on the stove-top, or you need to make a side dish you will want this recipe. Slow Cooker Mashed Potatoes with Bacon and cheese are delicious at any time of year.
Homemade seasoned baked potato wedges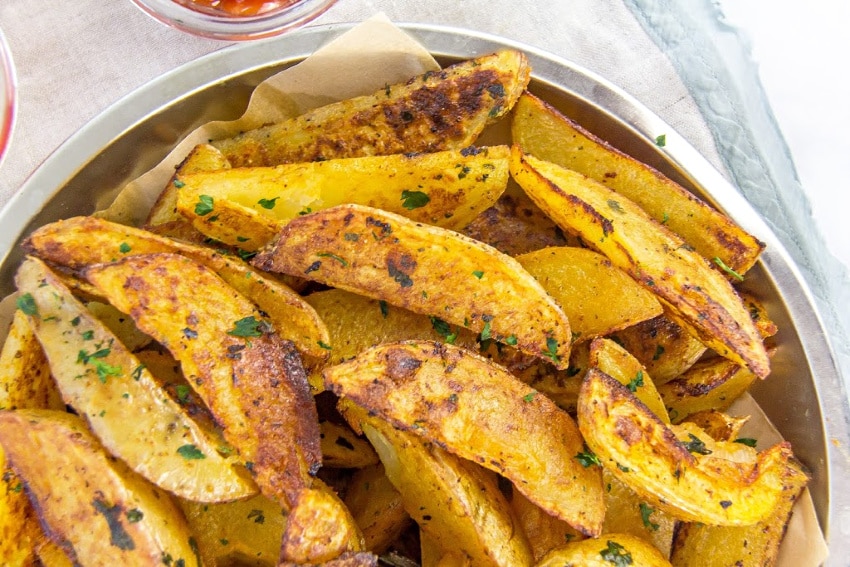 What is your favorite condiment to pair with wedges and fries? I have such great memories of living in Australia and going out to lunch with friends during the work day. We would pop across the road to a little bar, order a glass of wine and fries with condiments. Not just one condiment though, we had to have an assortment. Mayonnaise with sweet chili sauce is probably my favorite, but you can't go past the classic ketchup, or garlic aioli.
You will find my recipe to make these homemade seasoned baked potato wedges over at Make and Takes.
Creamy potato soup bread bowl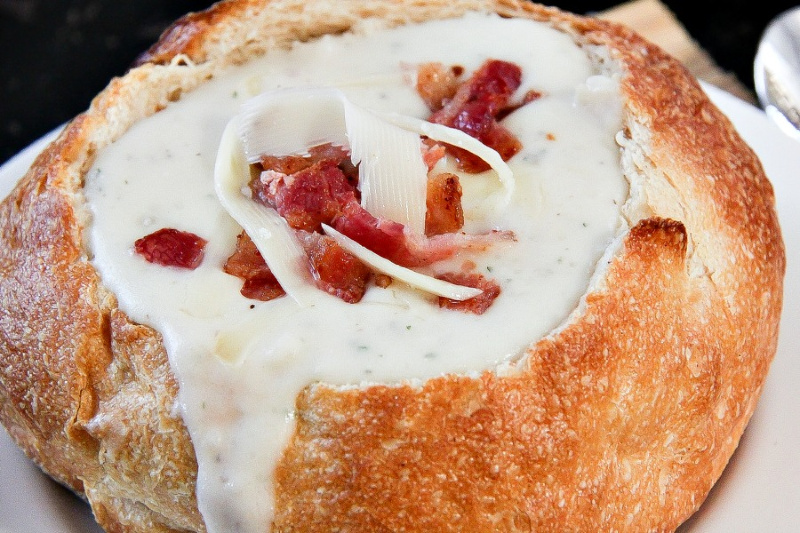 Bread and potatoes, oh my! This is the ultimate comfort food right here. Topped with bacon just makes it that much better too. Click here to find out how I made this Creamy Potato Soup Bread Bowl.
Loaded baked potato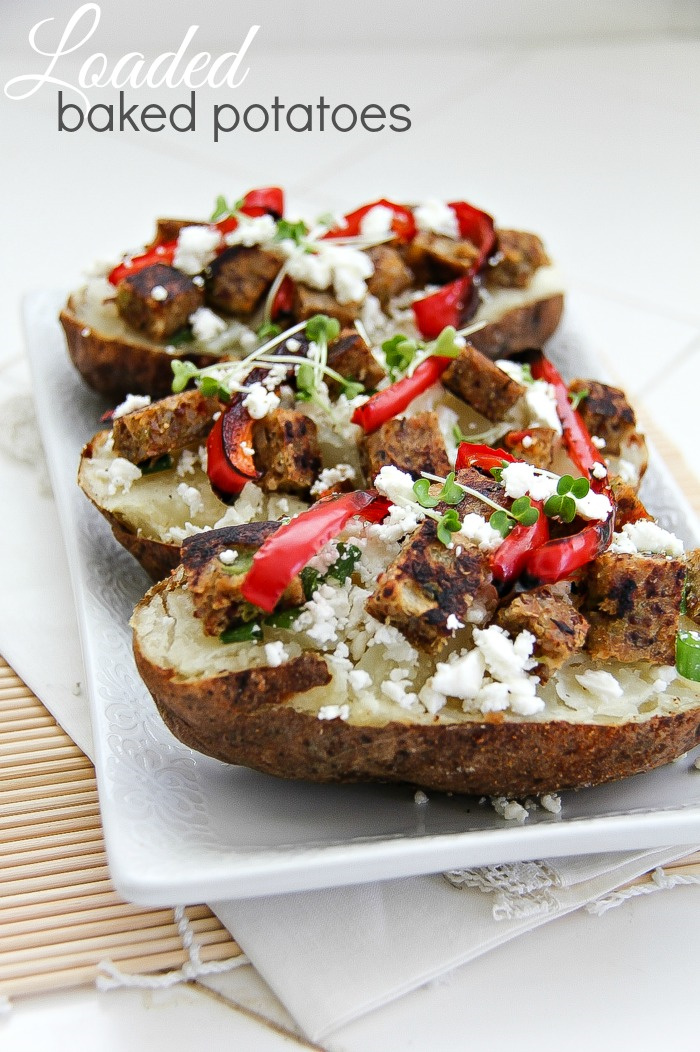 Whether you are camping, having dinner in the backyard, or cooking indoors baked potatoes can be made anywhere. Wrap them in aluminum foil and pop them into the coals of a fire or bake them in the oven. Just make sure to top them with delicious toppings liked these Loaded Baked Potatoes
A potato and bacon breakfast skillet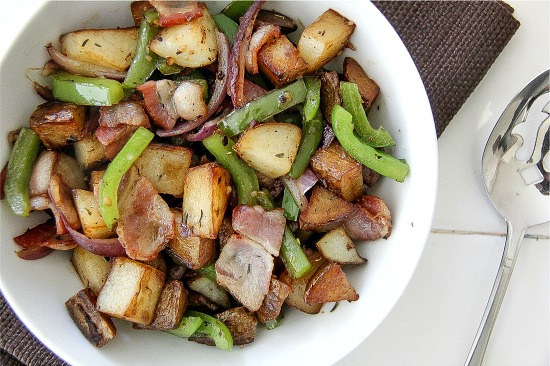 This potato and bacon breakfast skillet is perfect for weekend brunch or to take to a potluck. It's a great way to use up bits and pieces of potato and vegetables before they go bad.
Creamy potato and bacon soup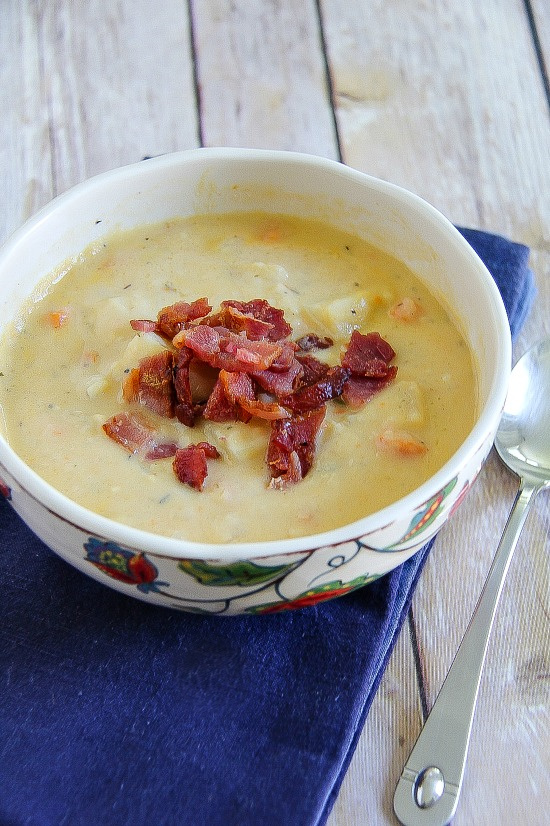 This creamy potato and bacon soup wasn't originally paired with my potato soup bread bowl above, but it most certainly could be. This is the ultimate in comfort food for cool nights.
Please pin this post for later: