Kick up your summer potato salad by adding sausage and bacon and serving it warm. Add veggies or salad on the side and it makes a delicious meal in itself.
Potatoes are life! No really, they are … or at least should be. From fries to hash browns, mashed potatoes, baked potatoes, and roast potatoes. I haven't met a potato dish I didn't love.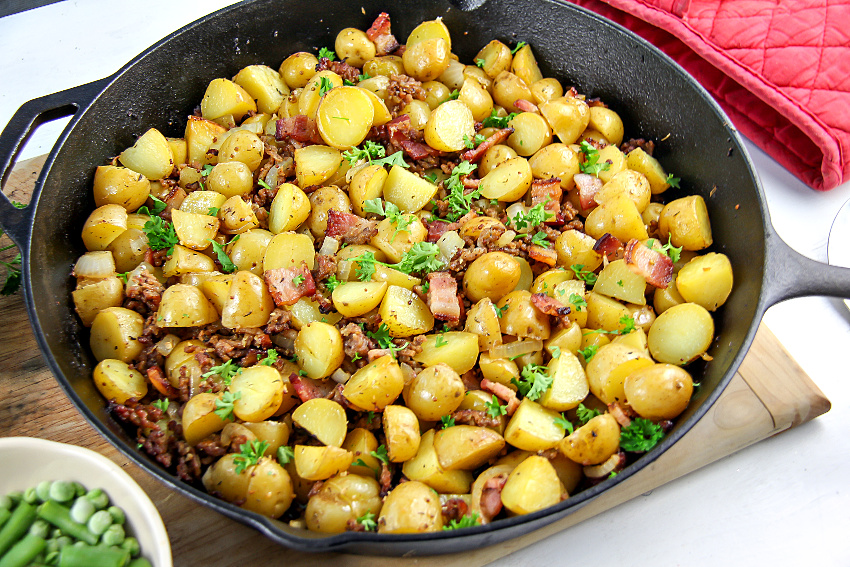 I'm over at Make and Takes this week showing you how to make this delicious warm potato salad with bacon and sausage. It's a meal in itself, just add salad or green vegetables on the side.
Looking for more potato recipes?