Summer dinners tend to be lighter and healthier. Your whole family will love these easy and delicious salmon recipes all summer long.
Orange-ginger salmon with cauliflower rice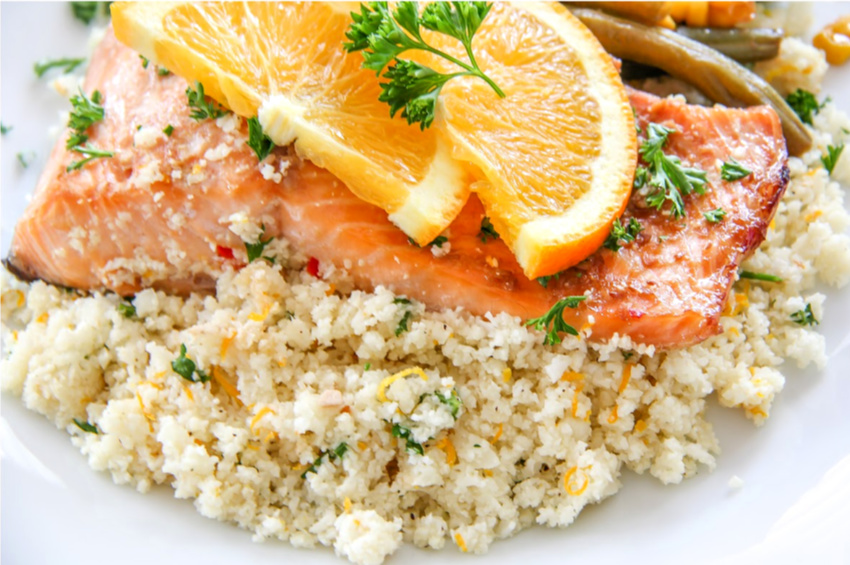 This orange-ginger salmon with citrus cauliflower rice is healthy and delicious. The addition of orange slices and homemade cauliflower rice are the perfect accompaniments to the salmon and vegetable foil packets.
Salmon and rainbow carrot foil packets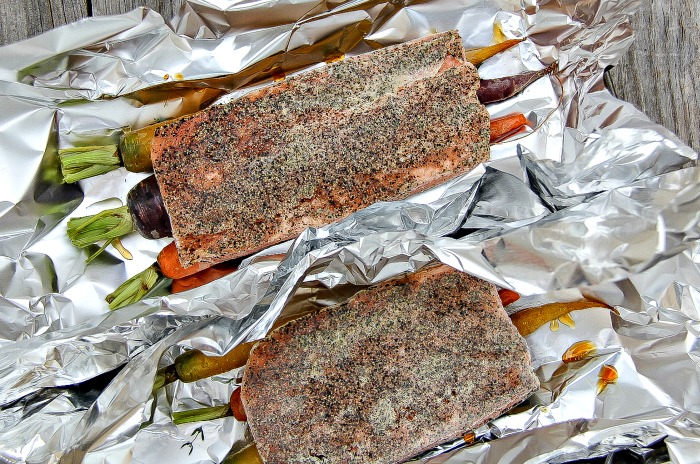 These salmon and rainbow carrot foil packets can be whipped up in under 30-minutes. Serve them with couscous, rice, or mashed potatoes for a quick and easy meal.
Salmon pasta with sundried tomato pesto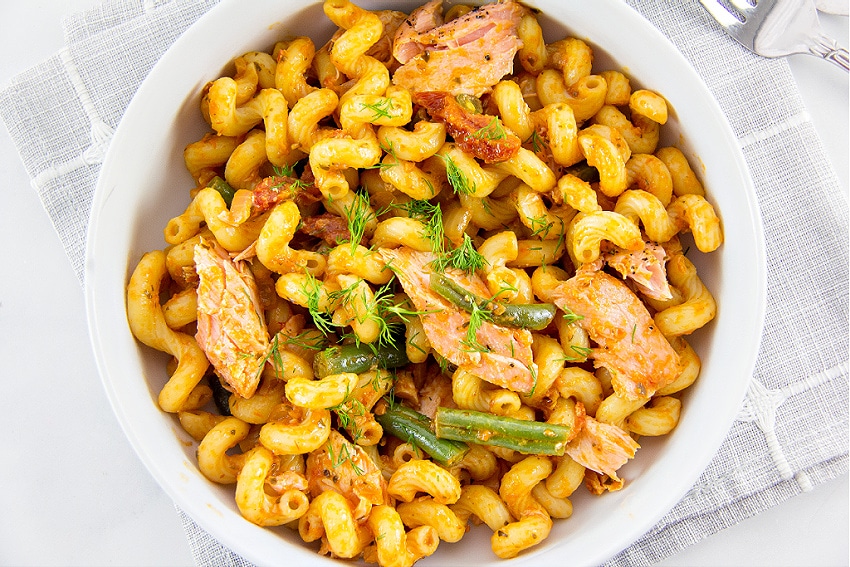 If you are looking for heartier salmon recipes, then this salmon pasta with sundried tomato pesto is for you. I'm sharing our delicious recipe over at Make and Takes. Cellentani pasta is one of our favorites and combined with flaked salmon it's perfect for dinner.
Salmon pesto and cream cheese pastries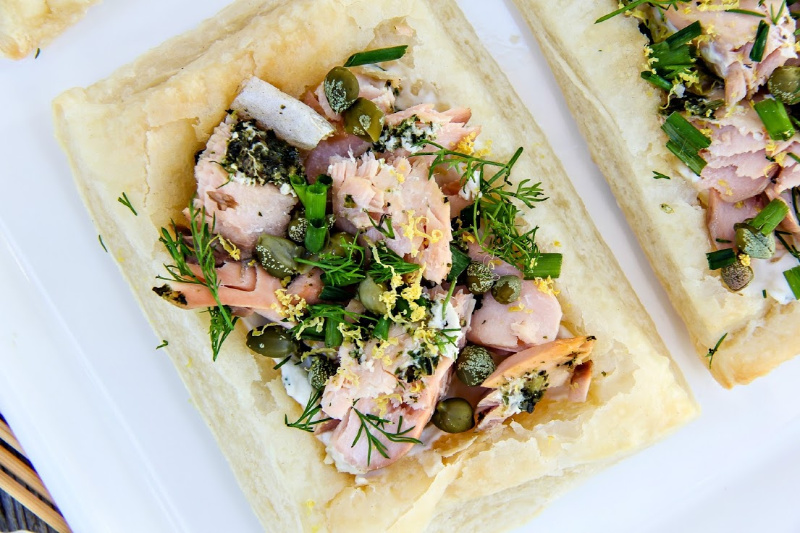 These salmon pesto and cream cheese pastries are perfect for summer entertaining or a light lunch. They are light, tangy, and perfect to serve with a glass of white wine on the patio.
Honey-glazed salmon foil packets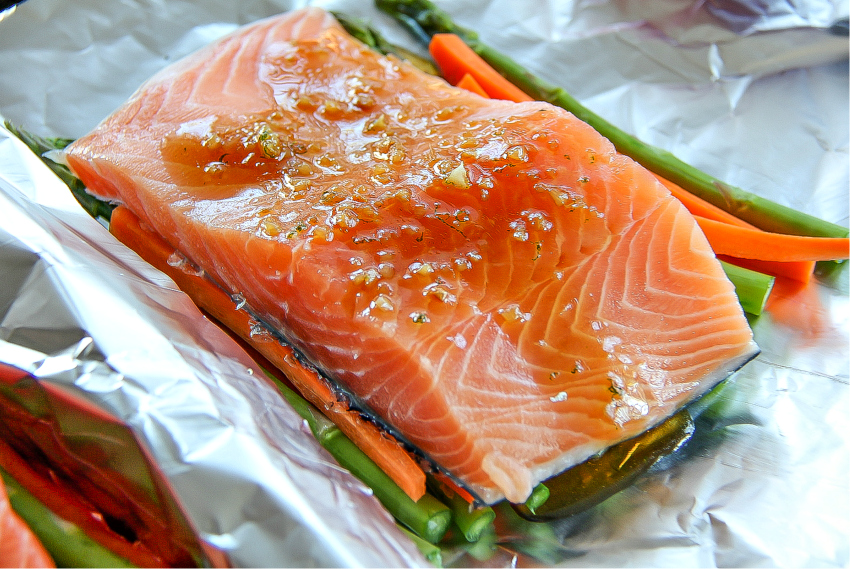 Foil packets are the perfect way to entertain this summer. You can customize each one with vegetables for the individual person, or have everyone make their own. We love these honey-glazed salmon foil packets with asparagus and carrots.
Pesto risotto with baked salmon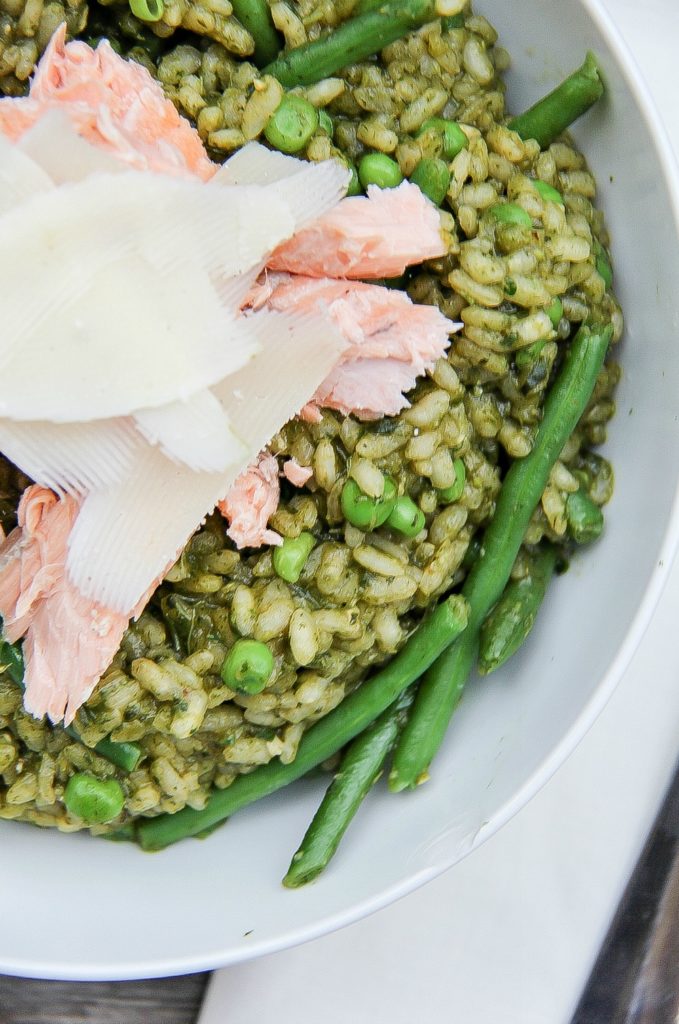 Pesto with peas, baked salmon, and beans is perfect for a weeknight dinner with the kids. My kids could eat pesto every day I think, they absolutely love it. Salmon is also the one thing they can all agree on for dinner no matter what season we are in.
Do you have a favorite salmon dish? Please link to them in the comments if you have one, we'd love to try it.