These backyard entertaining ideas are perfect all summer long. Invite friends, neighbors, and family over for a great time in your backyard.
The first thing you need to do this summer is preparing your backyard for entertaining. Next, choose a fun theme that your guests will love. Here are a few to get you started.
S'mores movie night backyard entertaining ideas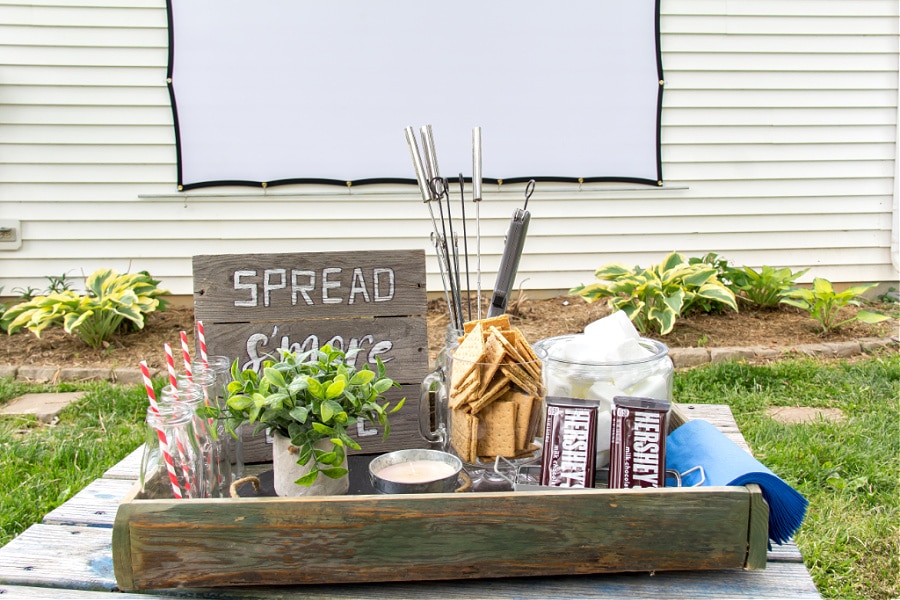 Ditch the popcorn for your outdoor movie night this summer and set up a s'mores bar. Over at Kids Activities Blog, I'm sharing lots of fun ideas for your own outdoor movie s'mores night including a tutorial to make the 'spread s'more love' handmade sign. If you don't have a fire pit, I have other ideas for setting up a s'mores bar in your backyard too.
Summer fruit party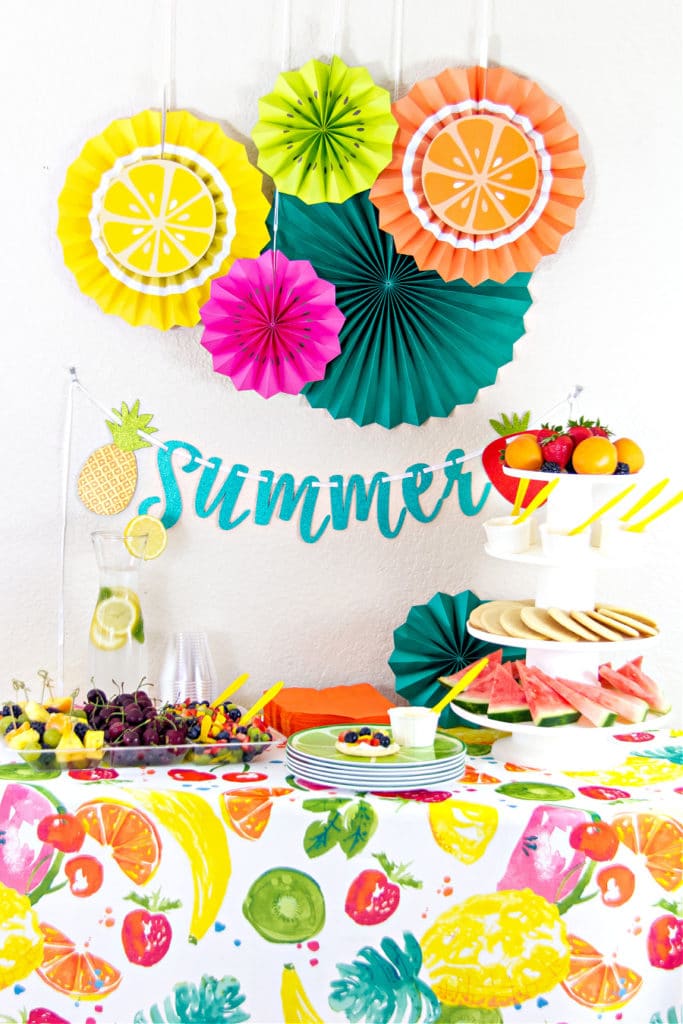 This summer fruit table is the perfect and most refreshing way to celebrate summer. I created this idea for Party City and it includes fruit cookie 'pizzas', fresh fruit, and fruit-flavored water. Set up your own table on your back patio and enjoy time spent outdoors with games and fun.
Picnic in your backyard entertaining ideas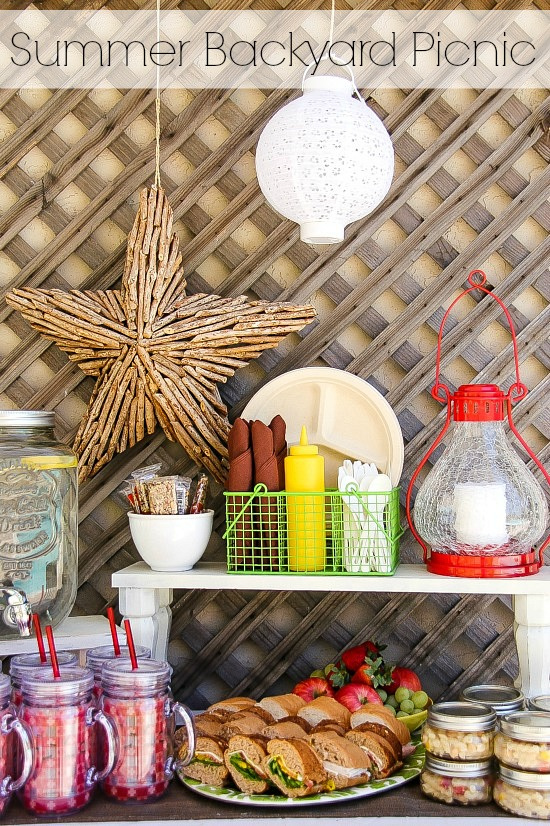 You don't need to go to the park, beach, or river to have a picnic. Host a picnic in your backyard this summer.
Sandwiches, salads in jars, picnic themed decor, and fun caddies to hold everything will bring life to your picnic. Don't forget to put out picnic blankets, or cover your table in a checked tablecloth.
Here are a few more ideas to go with this theme:
Al fresco dining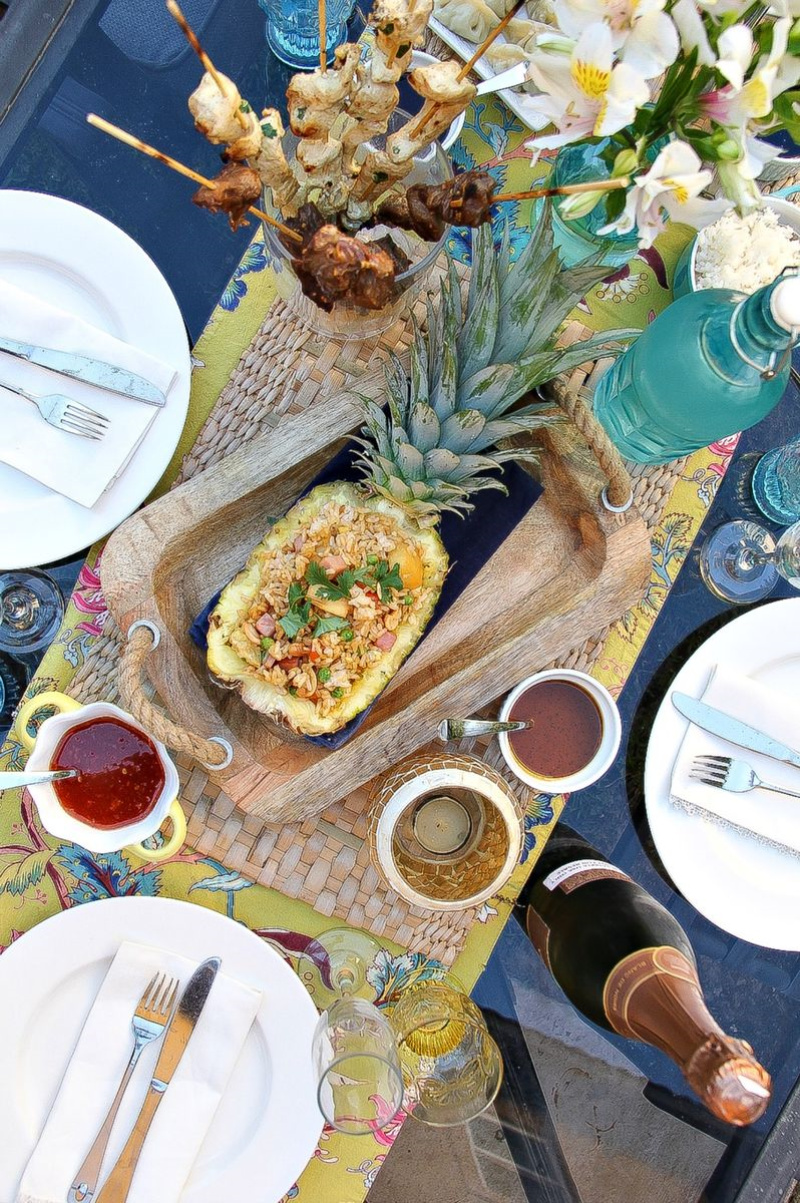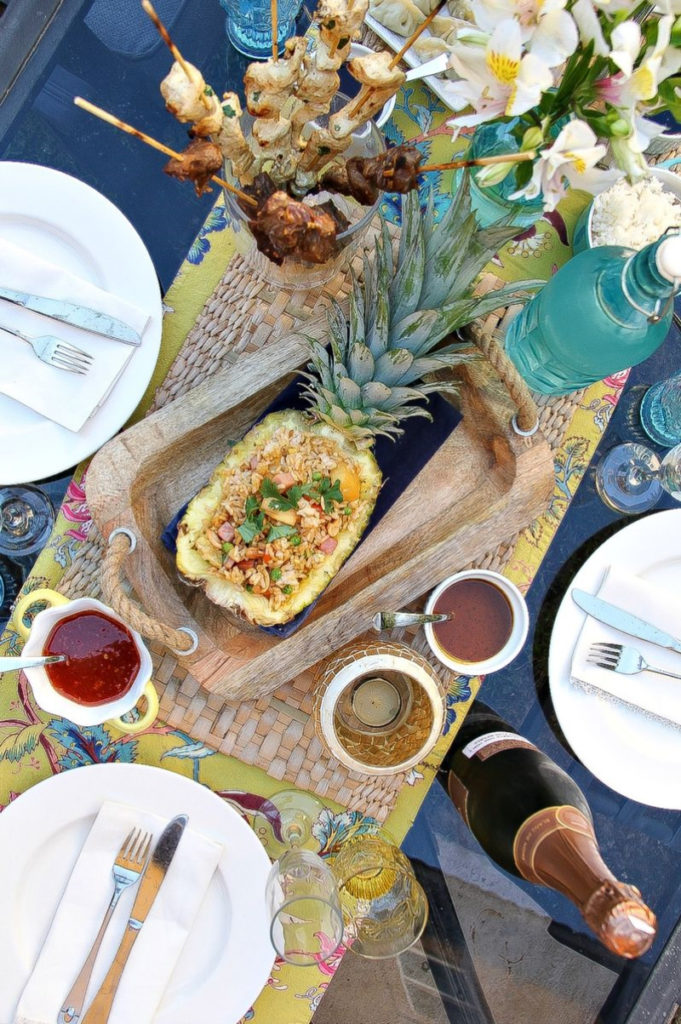 Take your dining room outdoors this summer. We have loads of tips for Al Fresco Dining in your Backyard this including delicious recipes such as pineapple fried rice and Asian chicken lettuce wraps.
Ice cream pool party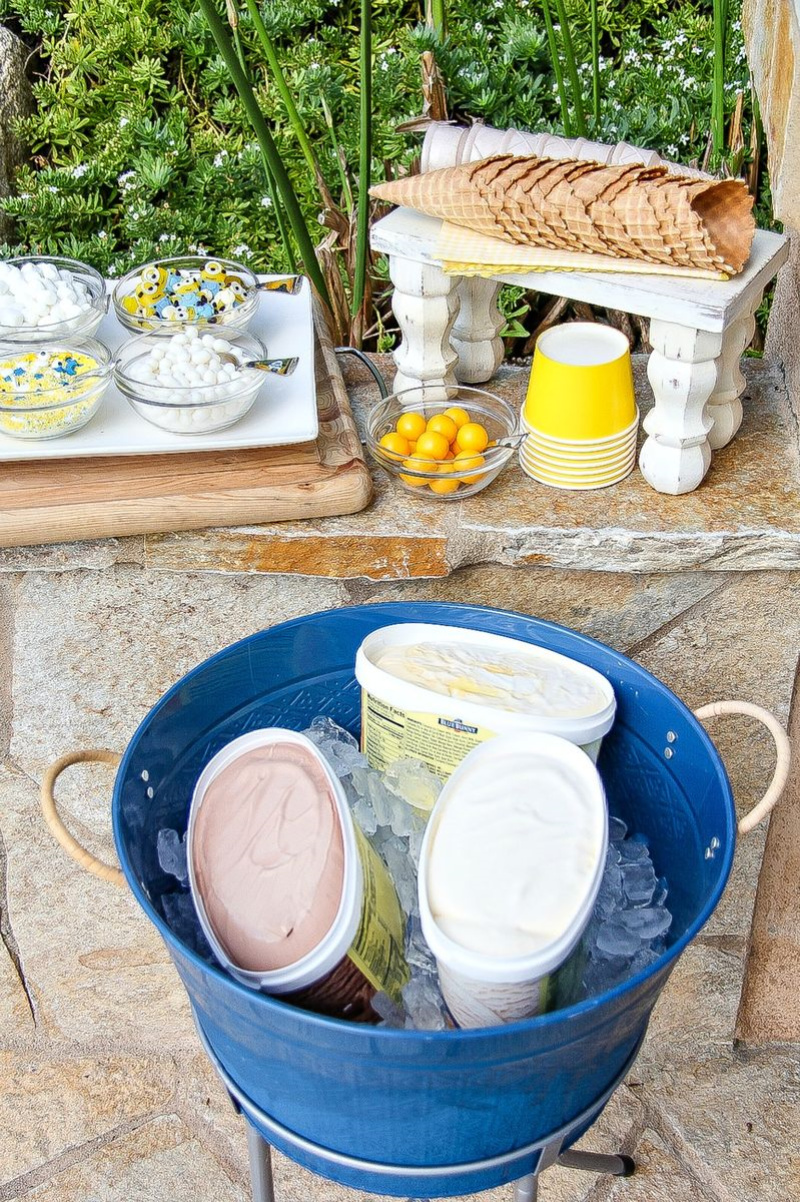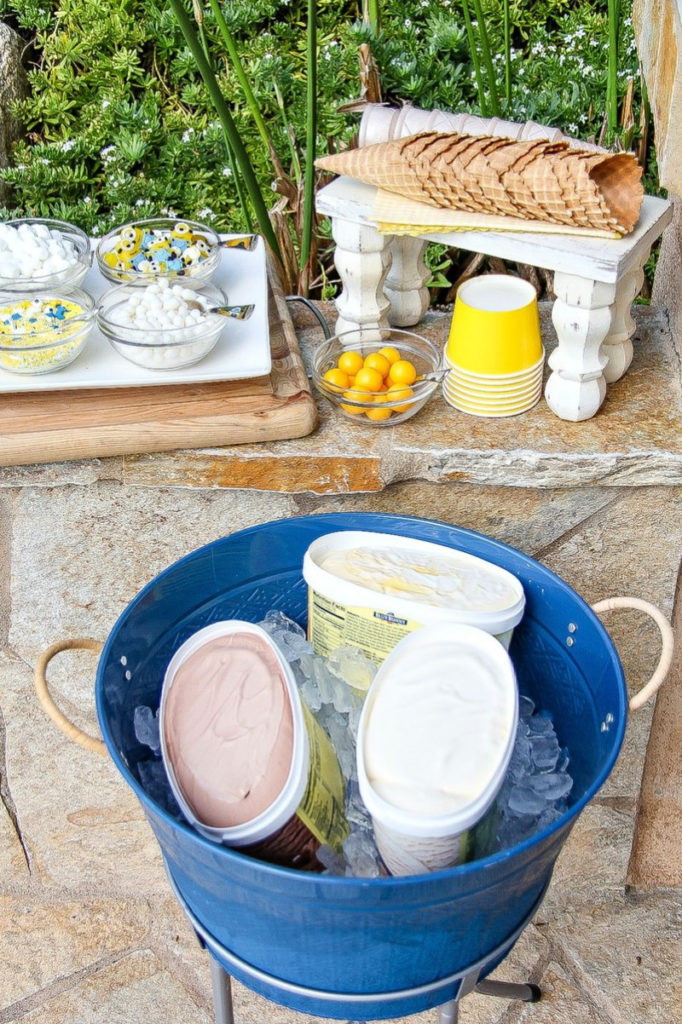 Whether you have a backyard pool or not, an ice-cream bar is the perfect summer treat. We had a Minion-themed ice-cream pool party a few years ago. If you don't have a pool, consider setting up an outdoor movie screen and watching Despicable Me while enjoying your ice-cream bar.