These quick and easy shrimp recipes are delicious. Most of them are, or can be made gluten-free too for those who have a gluten intolerance.
Gluten-free baked shrimp alfredo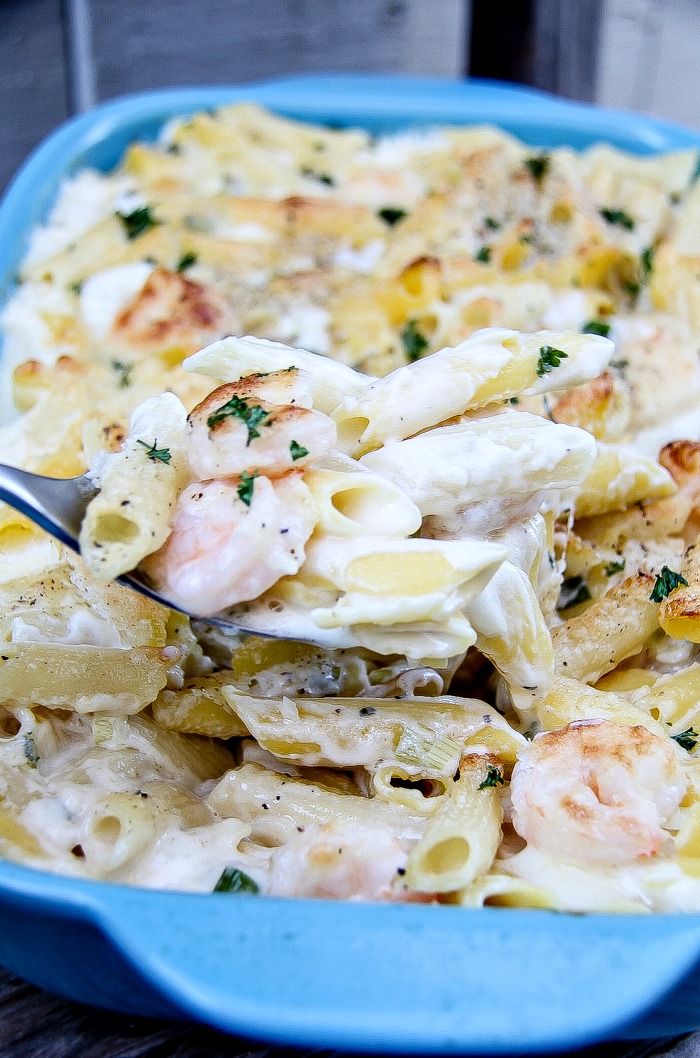 This creamy baked shrimp alfredo recipe is gluten-free and perfect for a weeknight dinner. The whole family will love this dish, even if they don't eat gluten-free meals regularly.
Grapefruit shrimp and couscous salad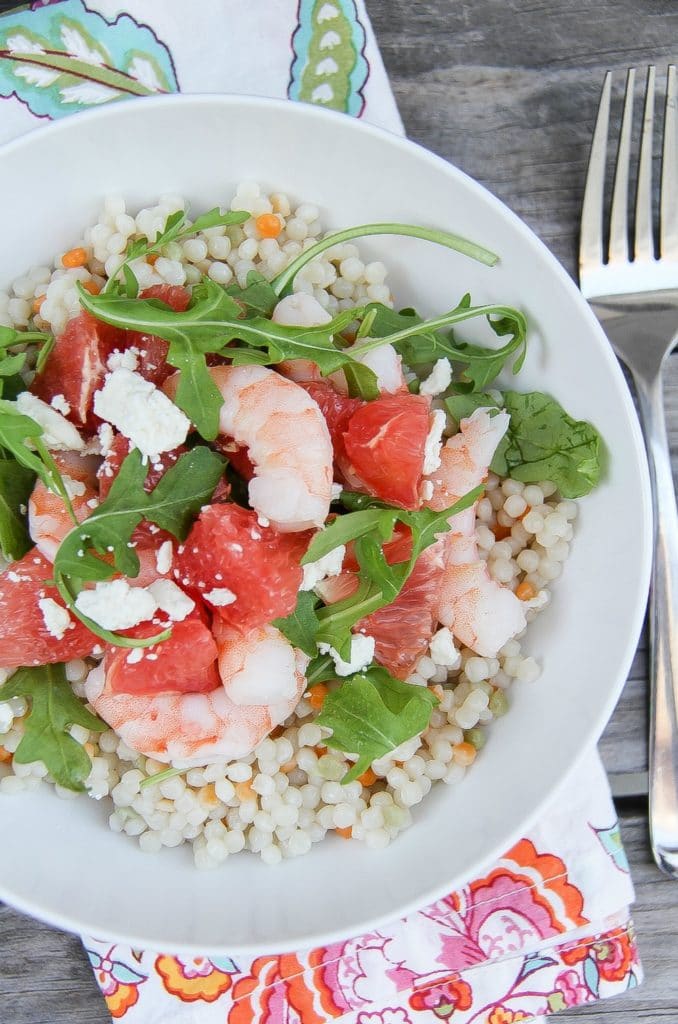 This tangy grapefruit, shrimp, and couscous salad is perfect all summer long. With vibrant colors and a citrus taste, you'll want to pair this with a glass of white wine. I'm sharing my delicious recipe at 5 Minutes for Mom.
Shrimp scampi recipe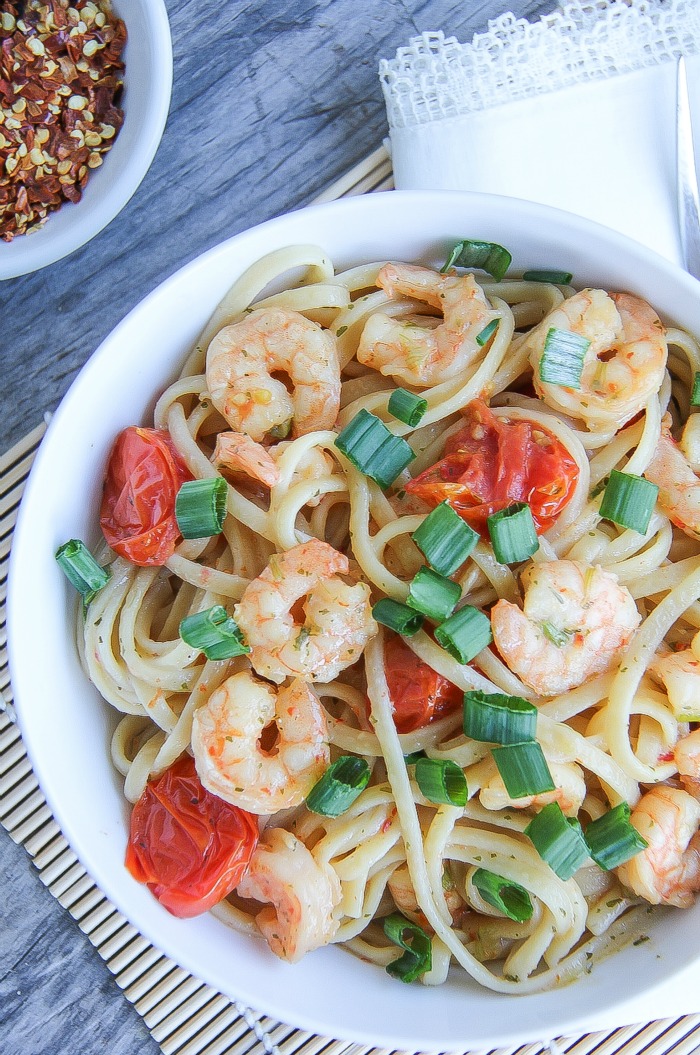 This shrimp scampi recipe is perfect for a family dinner or a romantic dinner for two. It's quick, easy, and delicious. Everyone will love it.
Shrimp and corn tacos with guacamole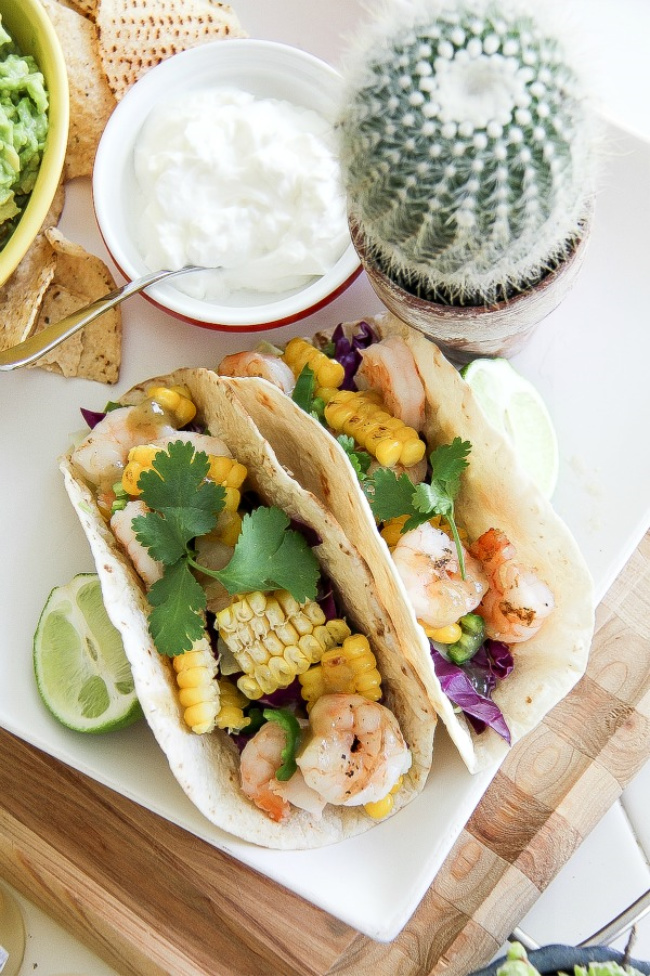 These shrimp and corn tacos with cabbage, cilantro, and served with guacamole I could eat all summer long.
If you want another taco idea, try our self-serve shrimp taco bar. Serve battered shrimp with coleslaw along with other fresh ingredients and use an outdoor camp stove to heat the tortillas.
Grilled pesto shrimp skewers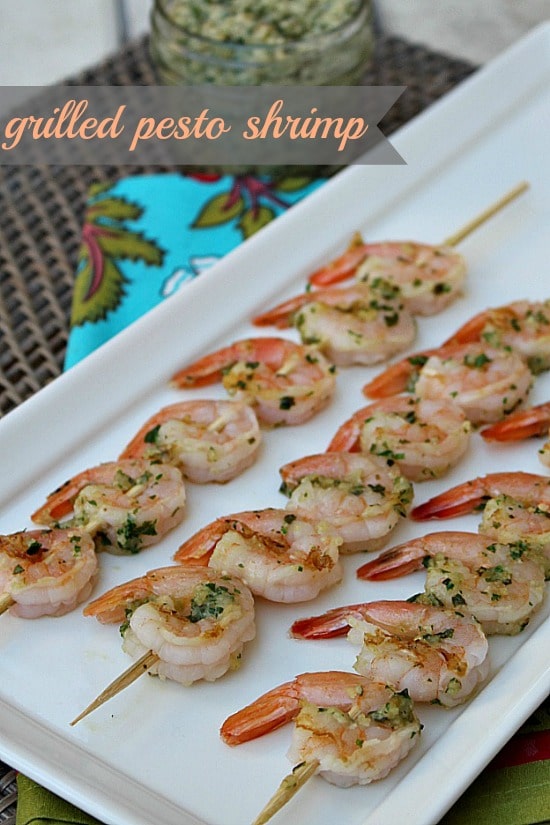 Serve these grilled pesto shrimp as an appetizer or enjoy as a main dish or lunch served with rice or couscous, and a delicious salad.
Shrimp and orzo salad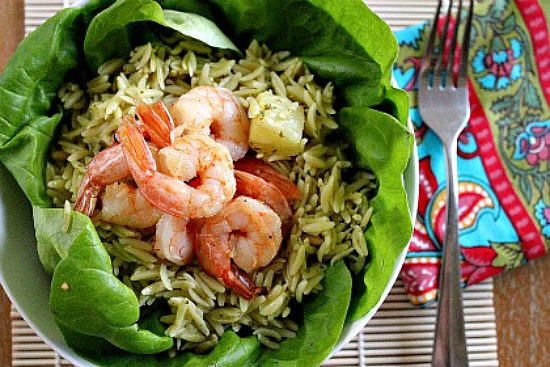 Looking for another quick and easy salad now that the warmer weather is here? I've got a super simple shrimp and orzo salad recipe over at Blissfully Domestic.
Looking for a few more ideas? Check out these:
Please pin this post for later: