Everyone is going to have their favorite bourbon for an Old Fashioned. For us though, our favorite Old Fashioned is made with Monk's Road small batch paired with Your Grandpa's Old Fashioned cocktail cubes. It makes for such a smooth drink that it's become a staple in our house.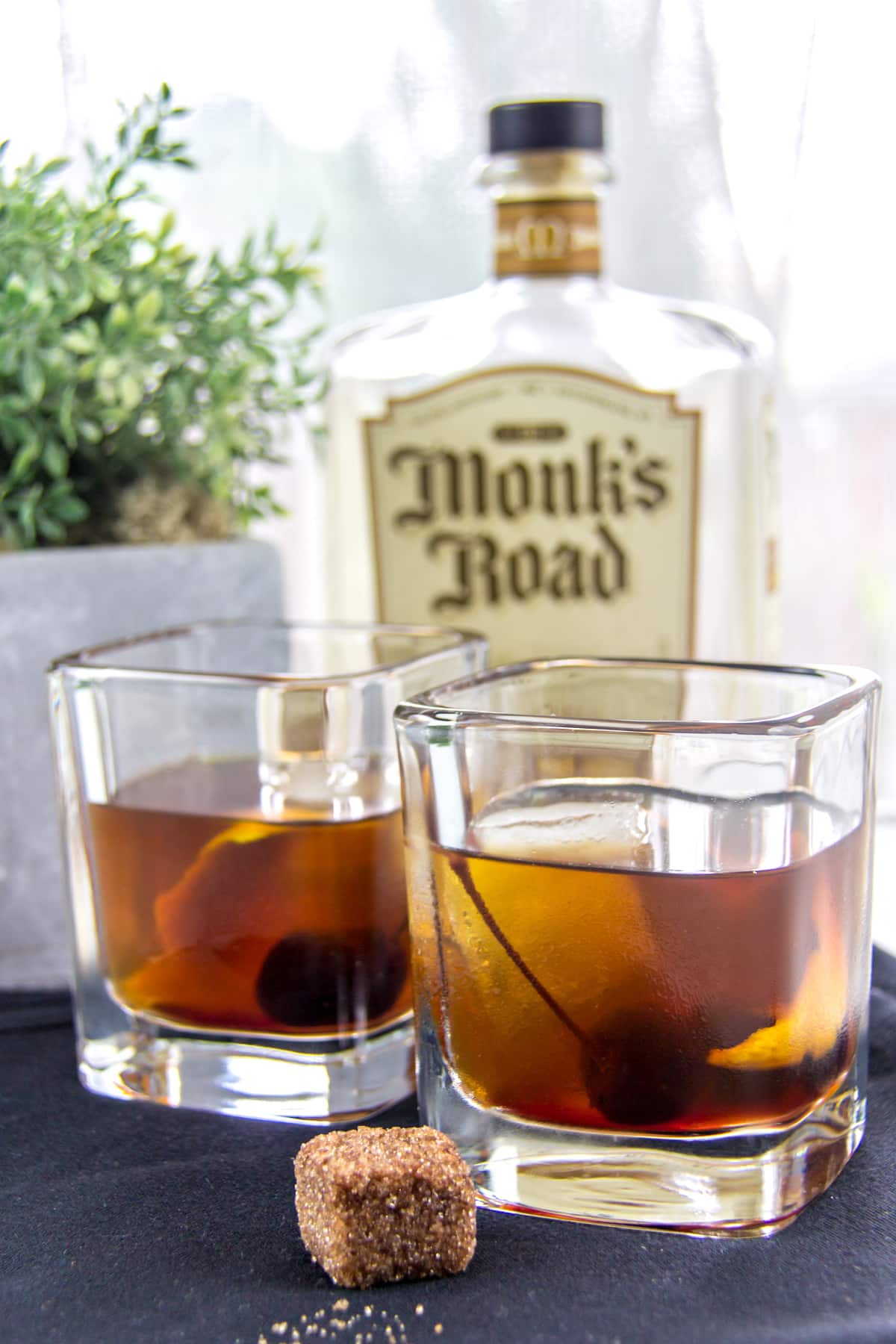 Is it just us who have a favorite bourbon for different things? Our go-to drink when we go out to a bar is Maker's Mark with diet or ginger ale. Everyone has it, and it's become 'our usual' at places we frequent. However, when I make bourbon balls I generally use Buffalo Trace.
About a 30-minute drive from us is Log Still Distillery. We've seen many concerts there, we pop in occasionally on a Friday night for live music in the tasting room, and if we see them out in town at bourbon festivals, then Monk's Road with lemonade is my go-to drink.
When you live in the bourbon capital of the world it's not hard to constantly come across new things to try. Recently, I purchased Your Grandpa's Old Fashioned cocktail cubes at a local bourbon store. Then Log Still Distillery sent us a bottle of their Monk's Road Small Batch to try. It provided a great opportunity to try those cocktail cubes to make an old fashioned. Now it's a staple in our house.
Old fashioned cocktail recipe
You do not need to be a mixologist to make this simple drink.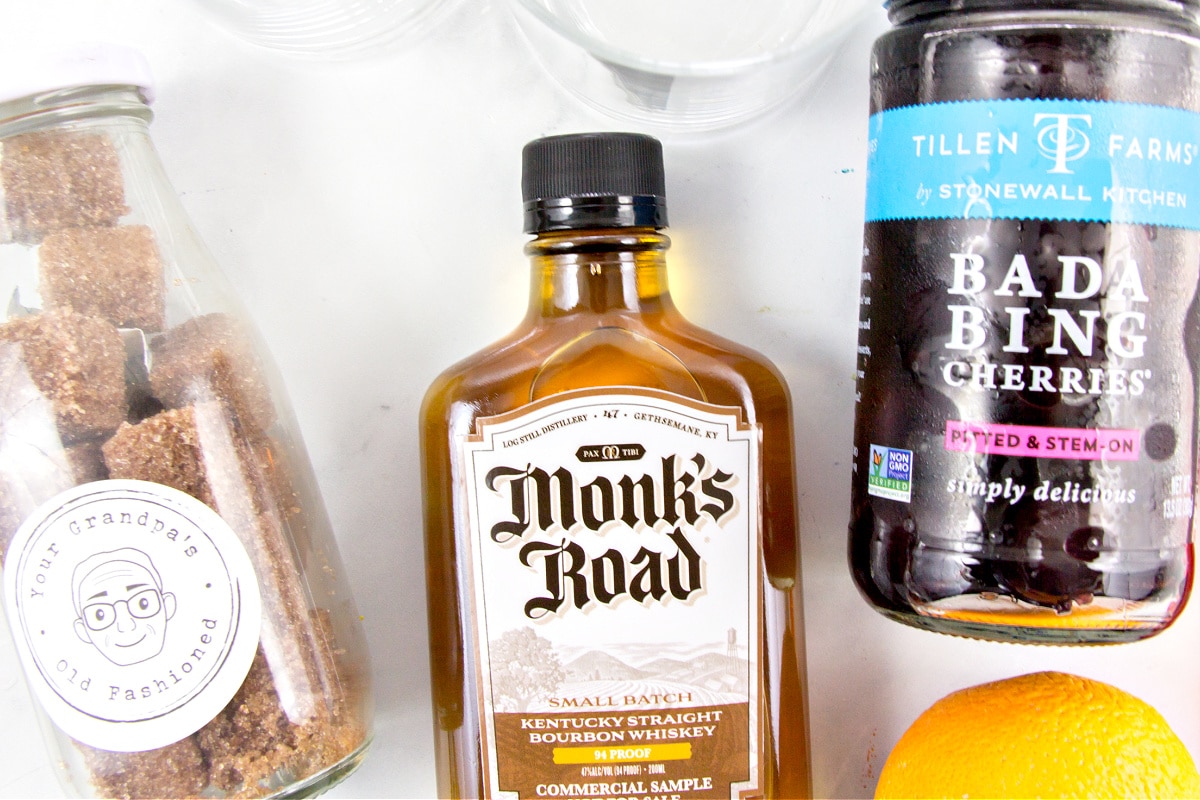 As you can see from the above photo, it doesn't take a whole lot of ingredients to make our Old Fashioned cocktail.
There are directions on the back of the bottle of Your Grandpa's Old Fashioned cocktail cubes. The basics are to muddle the cocktail cube (which makes a double old fashioned), add bourbon, stir, then add ice, a cherry, and a piece of orange peel to garnish.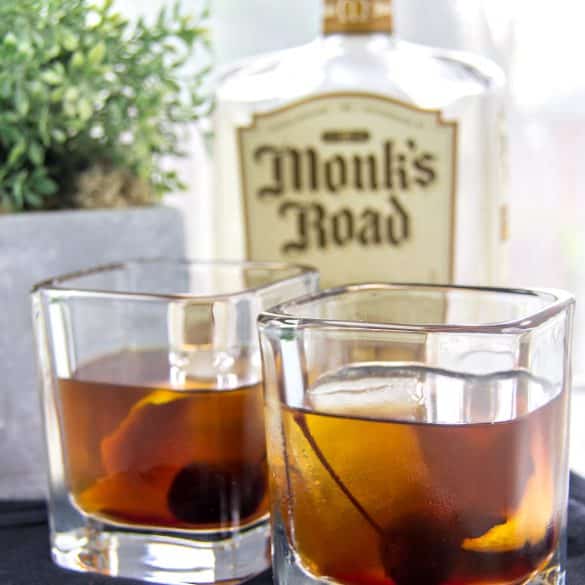 Ingredients
Monk's Road small batch bourbon
Your Grandpa's Old Fashioned cocktail cube
Bada Bing Cherries - for garnish
Orange peel - for garnish
Ice cube
Instructions
Muddle the cocktail cube in the glass
Add bourbon (don't forget that one cube makes a double old fashioned)
Stir
Add ice
Garnish with a cherry and orange peel
What are the best cherries for an old fashioned?
Can we all just agree that Maraschino cherries are terrible? Everyone but Mike can agree because he loves them. For our old fashioned, we are both in agreement that if we can't find Luxardo cherries, then these Bada Bing Cherries are perfect. We have a little trouble finding Luxardo cherries here, however, Whole Foods do carry Bada Bing Cherries.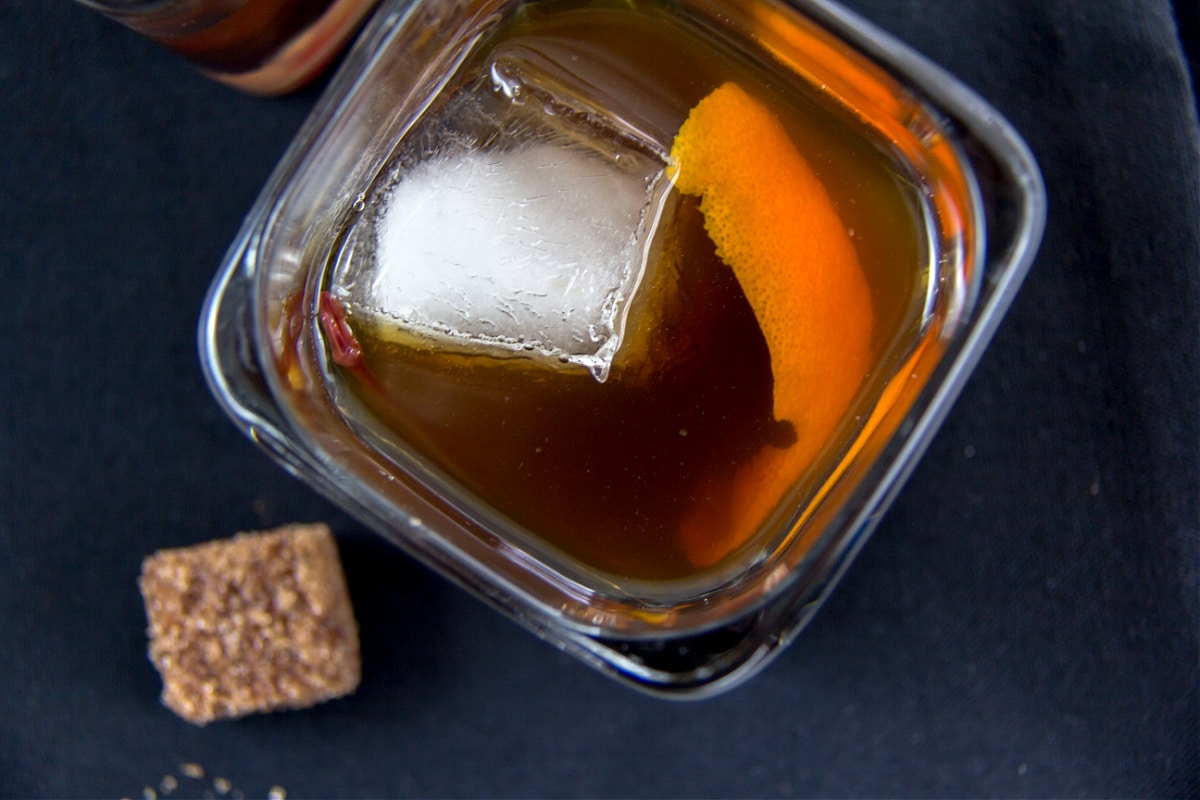 More bourbon cocktails
Are you looking for more bourbon cocktail recipes? You need to try these: