These book themed snacks are perfect for storytime with the kids, a book themed birthday party, classroom fun, or local library event.
Book themed snacks
Snow, Much, Fun!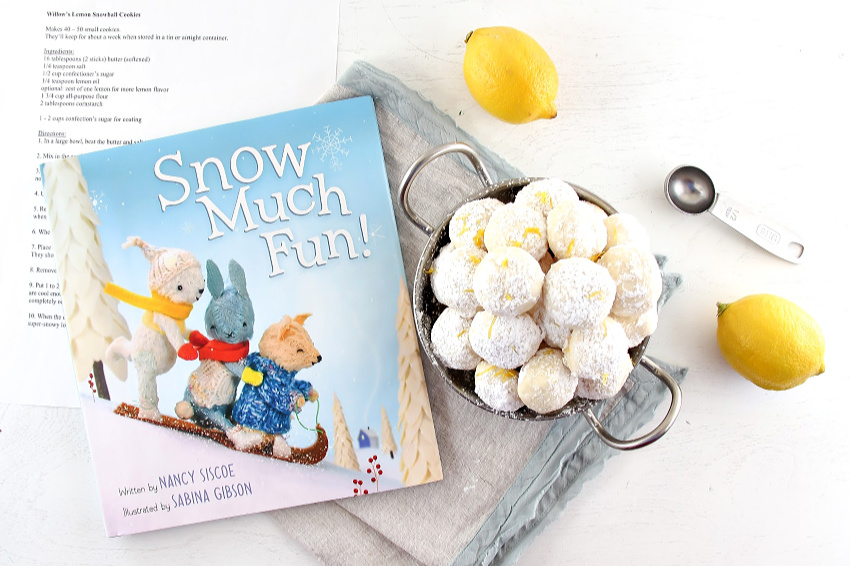 These lemon snowball cookies inspired by the children's book Snow Much Fun! by Nancy Siscoe is a wonderful storytime activity to do with kids. I have all the details over at Harper Kids.
Goodnight, Baby Animals You've Had a Busy Day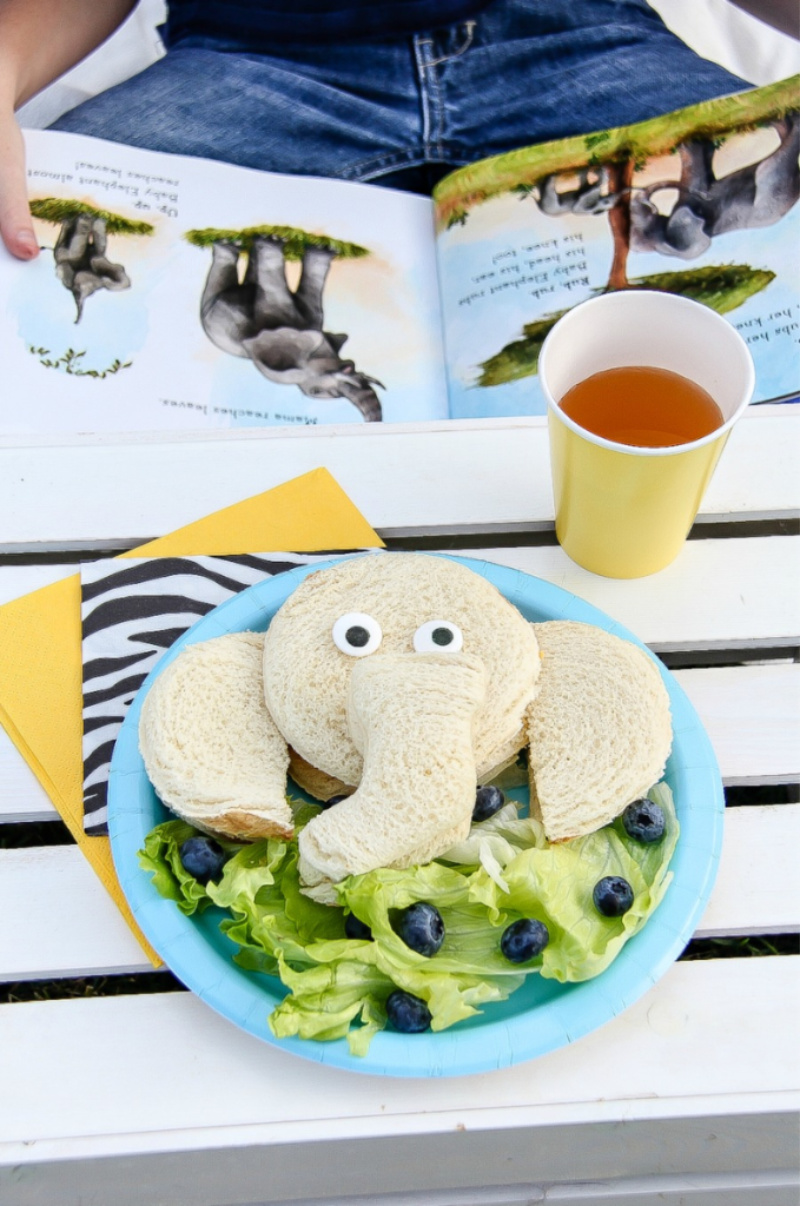 Kids are going to love this fun elephant lunch inspired by the children's book Good Night, Baby Animals, You've Had a Busy Day by author Karen B. Winnick. Download the free activities for kids too.
Dr. Seuss, The Lorax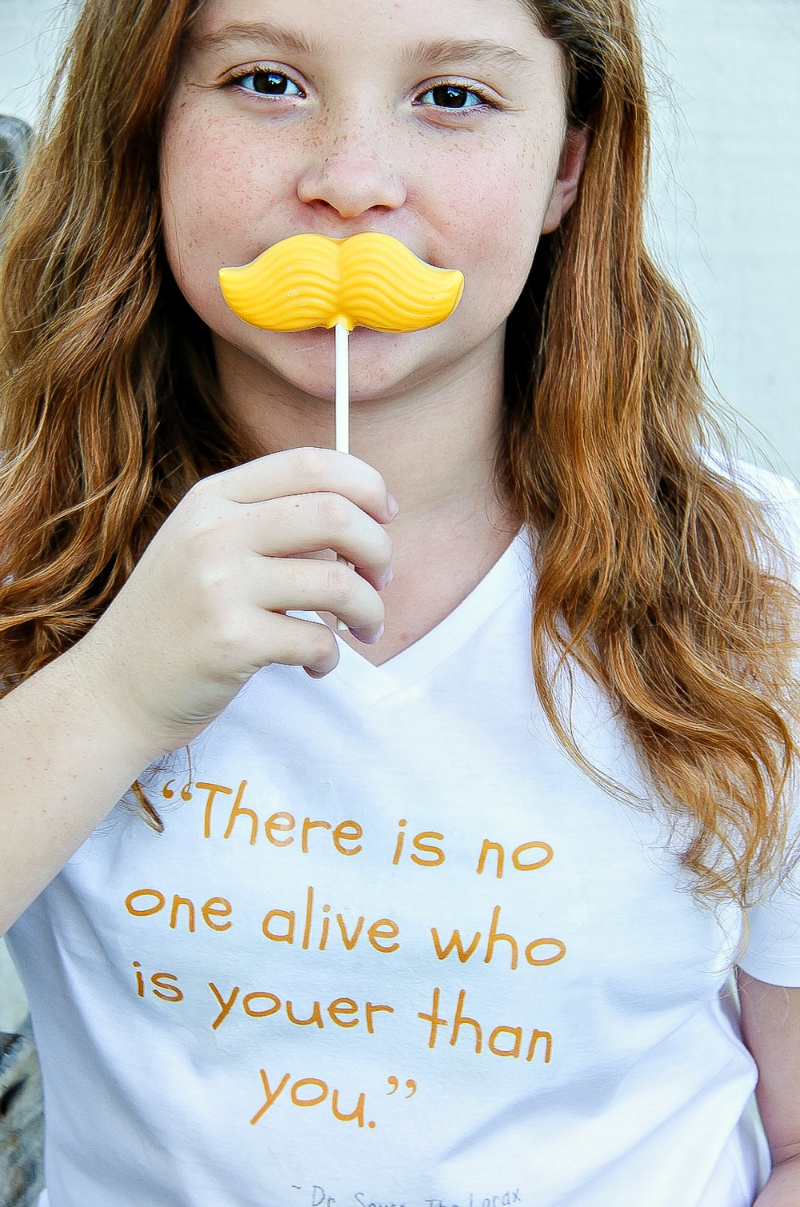 Whether you are celebrating Dr. Seuss's birthday, Read Across America Day, World Book Day, or earth day, kids will love these candy mustache lollipops. I also show you how to make these shirts inspired by The Lorax too.
Nanette's Baguette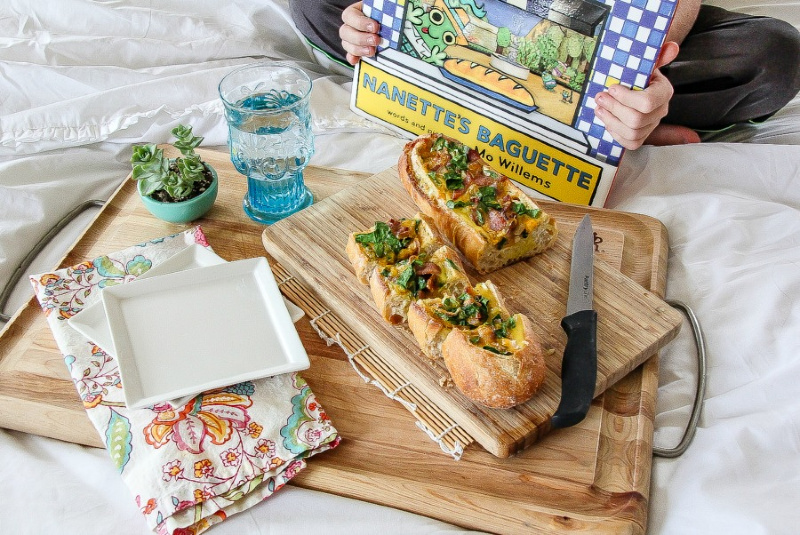 Start their day off right with this egg and bacon breakfast baguette inspired by Mo Willems book Nanette's Baguette.
The Cookie Fiasco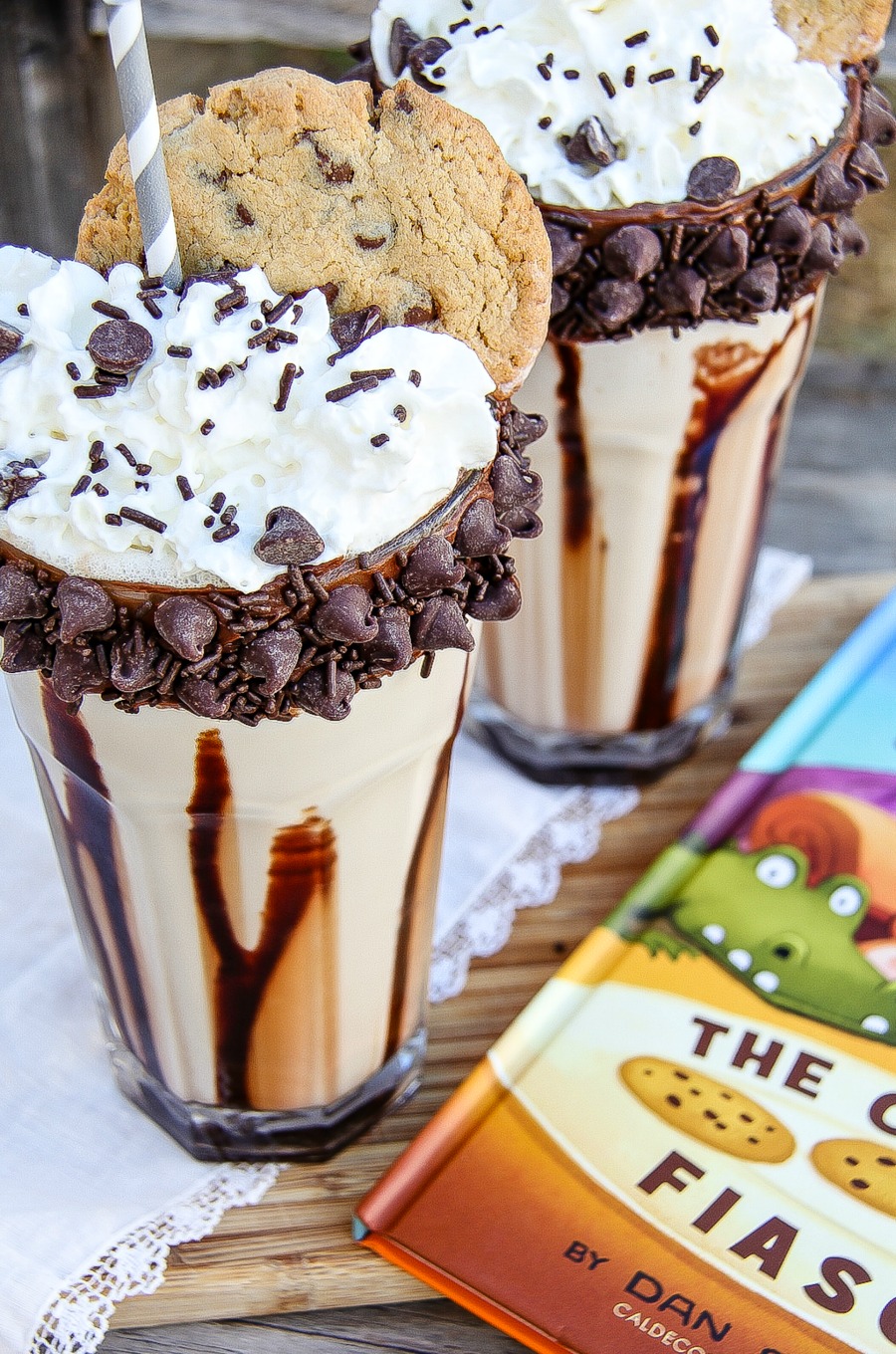 Make an epic over-the-top gluten-free chocolate chip cookie milkshake that's perfect for settling in with Mo Willems book The Cookie Fiasco.
The Story of Diva and Flea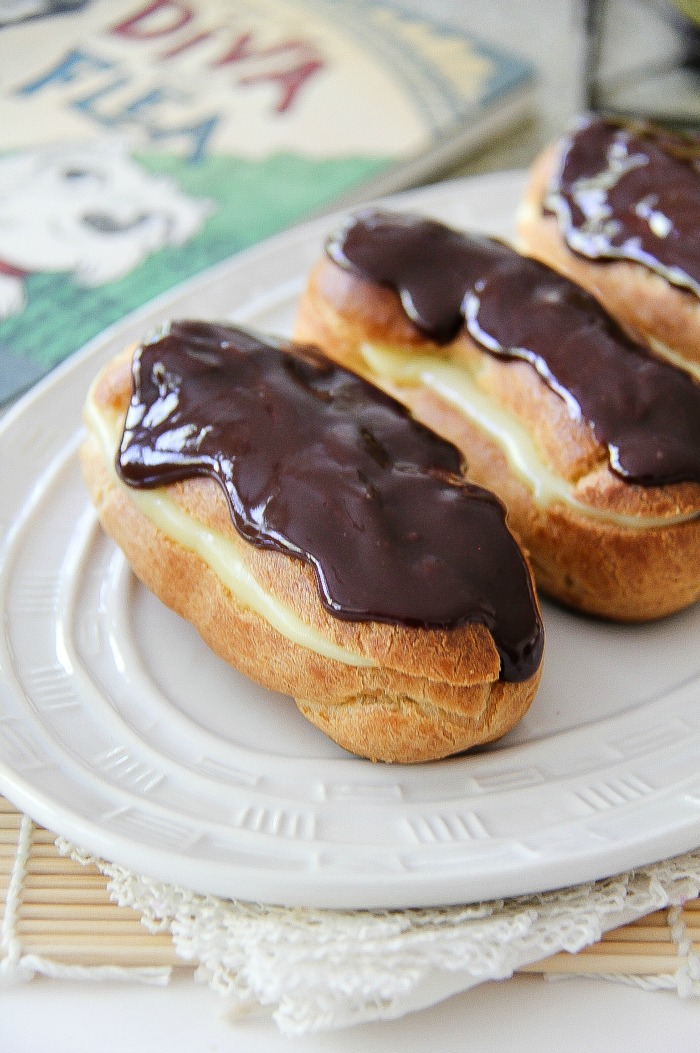 These homemade chocolate and custard éclairs are the perfect accompaniment for storytime while reading Disney Book, The Story of Diva and Flea, by Mo Willems and Tony DiTerlizzi.
Ricky Ricotta's Mighty Robot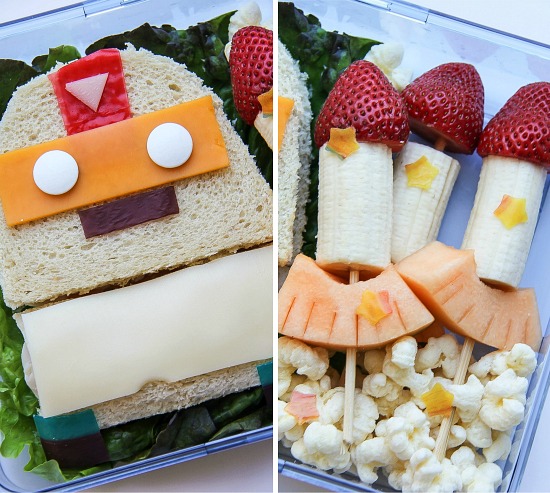 Make these fun lunches for kids including a robot with rockets and a mouse with cheese. They are inspired by the wonderful book series Ricky Ricotta's Mighty Robot and are the perfect addition to storytime.
Because I'm Your Dad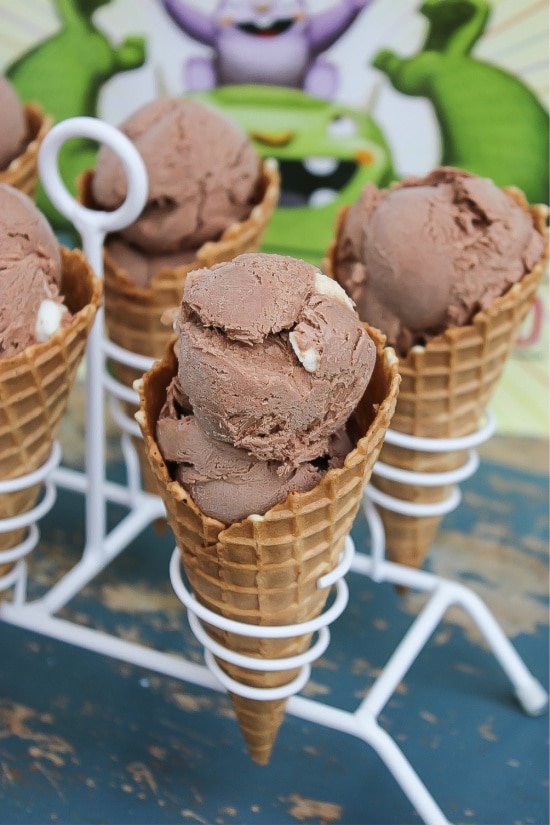 This is a fun activity for dad to do with the kids. Make homemade rocky road ice cream inspired by the book Because I'm Your Dad. We also have a fun craft project too for storytime.
The Chick and the Duckling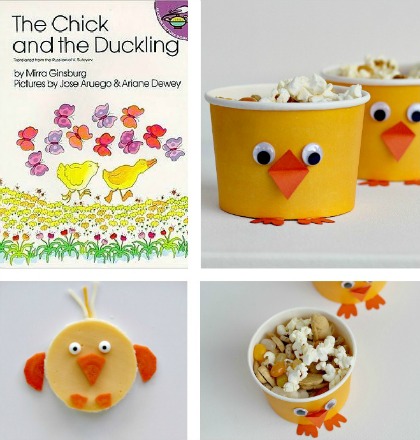 We've got some adorable book-themed fun with the kids. We are showing you how to make chick and duckling storytime snacks and a craft inspired by the book The Chick and The Duckling.
Please pin this post for later: