This handmade bumble bee photo prop board using an Elmer's Tri-Fold Board is perfect for birthday and preschool parties.
Disclosure: This memory keeping craft project and shop using Elmer's and X-Acto products was sponsored by Collective Bias
The twins' 4th birthday is only a month away and I've been party planning.
Here's one of the projects I've been working on, a bumble bee photo station.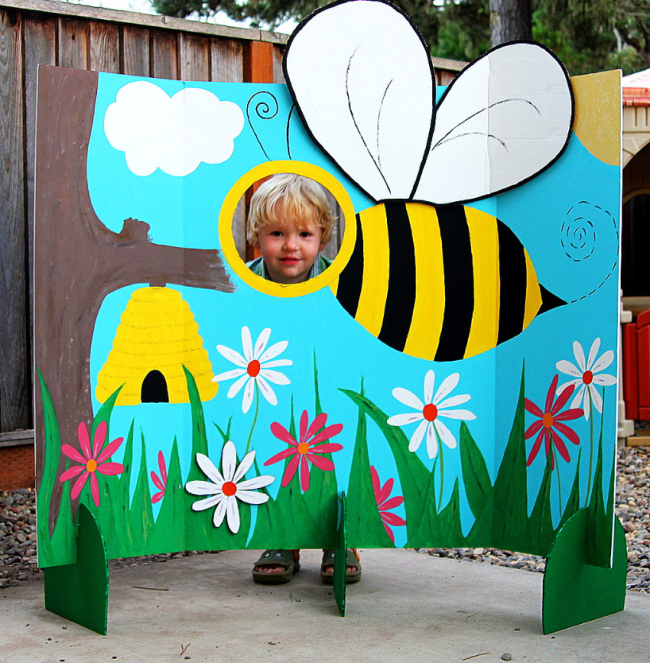 Now to keep it away from them for the next month so it doesn't get broken, painted on or crushed.  Does anybody have a couple of little straight jackets in a size 6T?
Products required:
Elmer's large tri-fold foam display board
Elmer's foam display board
X-Acto knife
Elmer's glue spots
Cardboard (I used an old box)
Paint and brushes
To make:
The image was sketched directly onto the large tri-fold display board and then painted.
Wings and a flower were drawn onto the scrap cardboard, cut-out, painted and then attached to the foam board using Elmer's glue dots.
The legs (to add a little extra support to the board) were cut out of a regular Elmer's foam display board, painted, and slots were cut in that and the main tri-fold board.
You may remember that I made a similar board for Halloween a couple of years ago.
Please pin this post for later: