These DIY personalized Christmas ornaments make wonderful gifts for loved ones, or to make for your whole family to hang on the tree.
One of the grandkids informed us that all of the other grandparents had special ornaments for them to hang on their Christmas trees. He asked if we could have special ornaments for them to hang as well.
DIY personalized Christmas ornaments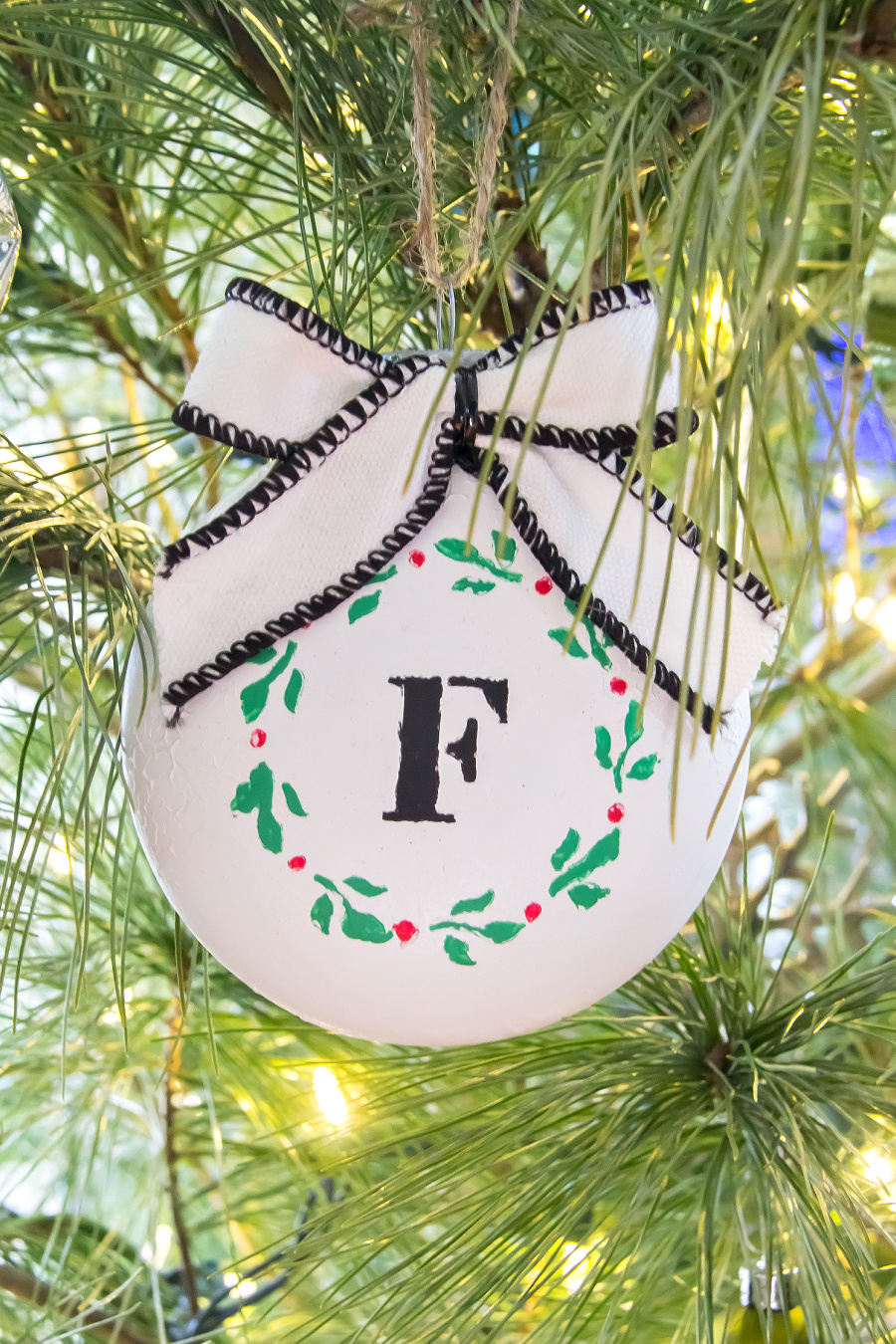 Supplies
Clear ornaments
White spray paint – suitable for surfaces such as glass and plastic
Stencils – the stencils we used are from Martha Stewart
Acrylic paint
Paintbrush
Spray sealer
Small bow
Twine, ribbon, or cord
Hot glue gun and glue stick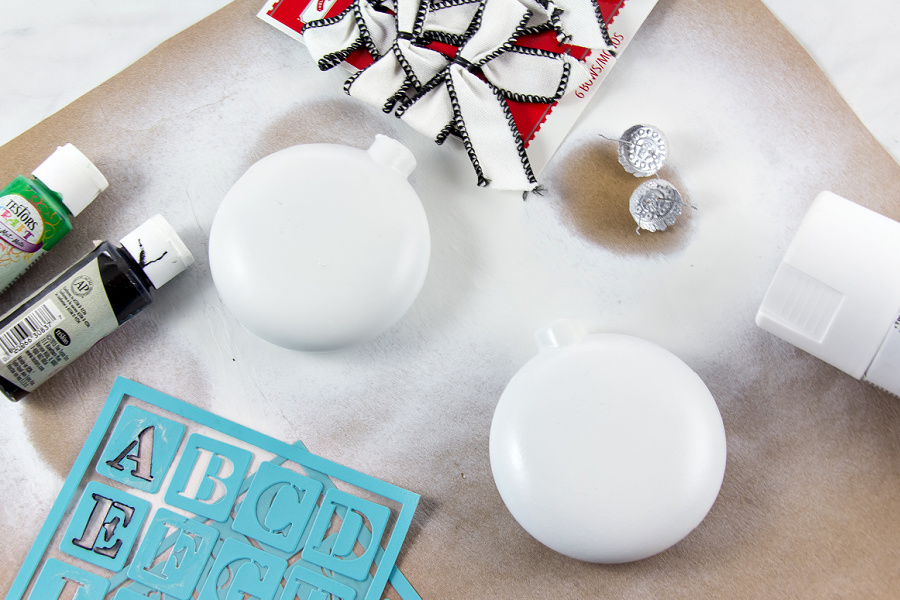 Instructions
Spray paint the ornaments with two coats of white spray paint. Set them aside to dry completely before each coat, and then again before moving on to the next steps.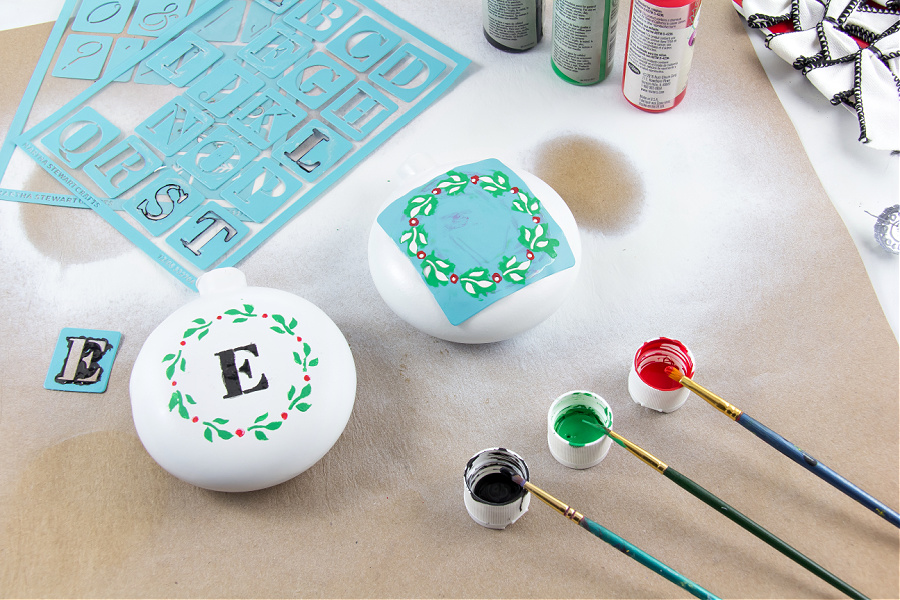 I love the stencils from the Martha Stewart collection. Not only do they stick onto most surfaces, but they are easy to remove, and you can wash and re-use them over and over again. I've had these ones for years.
Spray a sealer over the top once your paint is dry, and then attach a ribbon or twine to hang your ornament on the tree.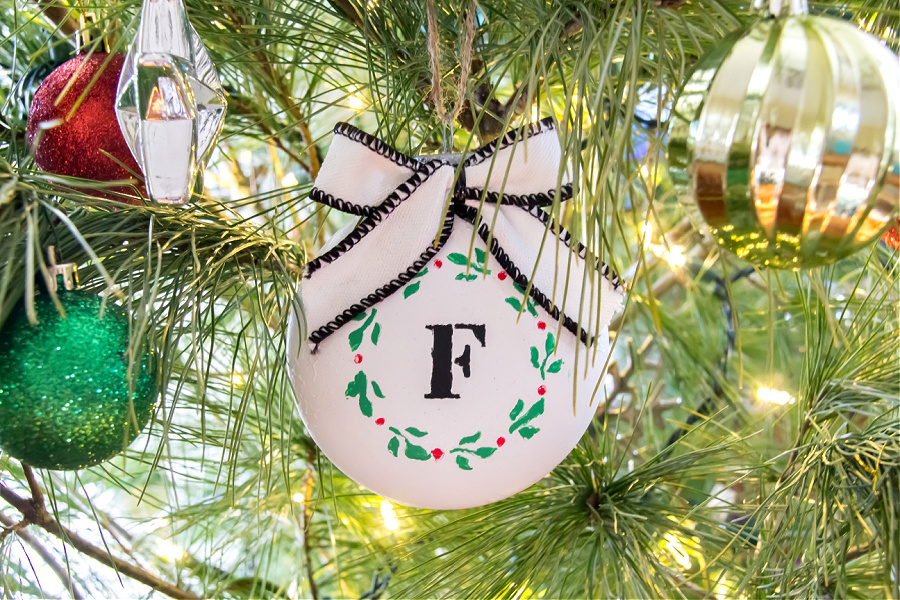 More DIY personalized Christmas ornaments
Are you looking for more ways to personalize Christmas ornaments this year? You need to look at these:
Please pin this post for later: