This DIY fabric and felt letter garland is hand-stitched and will look beautiful in your kid's playroom for years to come.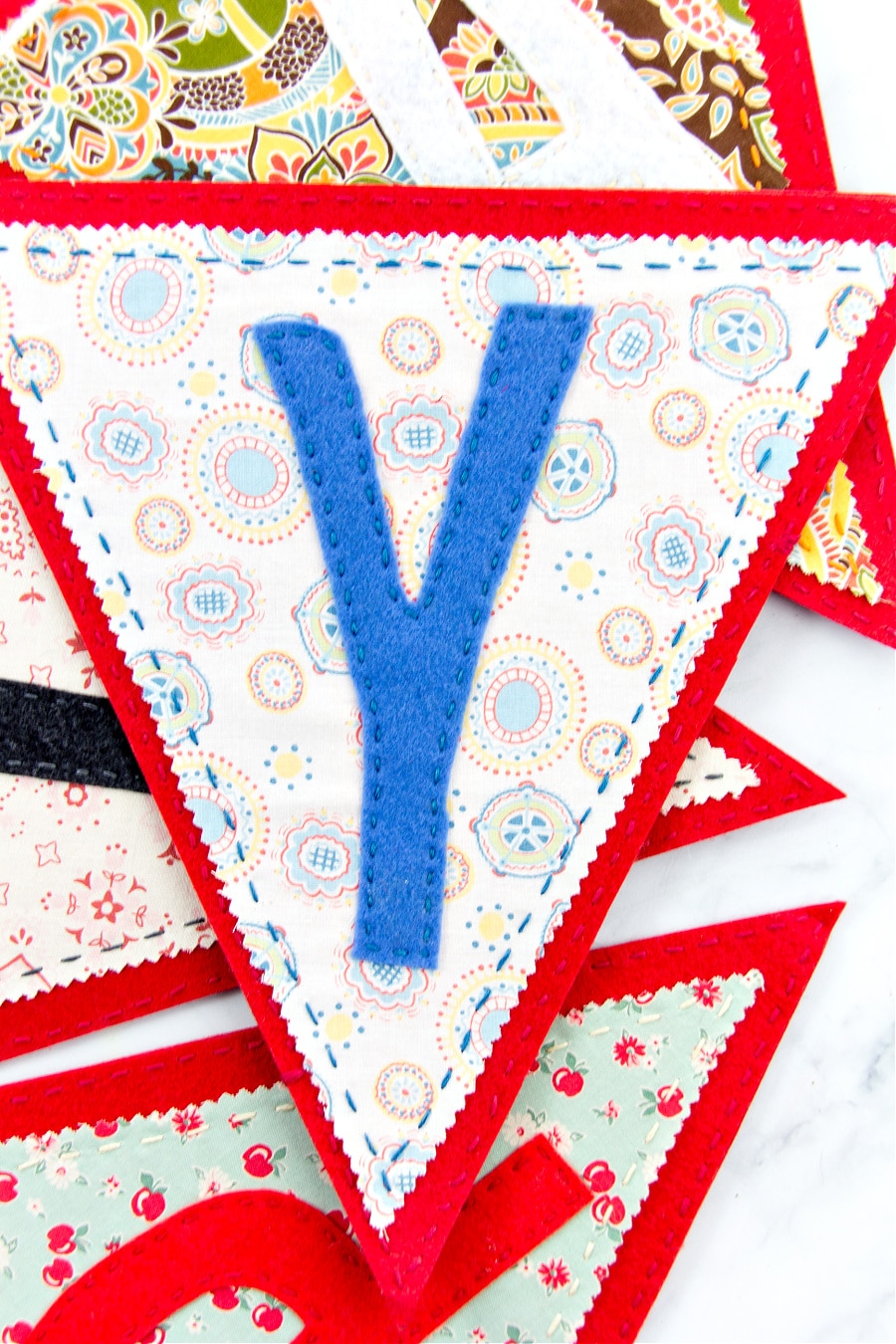 How to make a felt letter garland
Supplies
Felt board
Felt
Patterned fabric
Patterned-edge and straight scissors
Fabric marker
Embroidery thread and needle
Hooks
Rope
Instructions
Cut large triangles out of the felt board (the board is much larger and stiffer than the regular felt sheets you can purchase).
I used a simple word document to make the letters the size I wanted, printed them, and cut them out to make the stencils.
Lay the letter stencil on felt and very carefully draw around it using a fabric marker. Cut it out.
Wash, dry, and iron your fabric. Using patterned-edge scissors cut a triangle a little smaller than the one you cut using the felt board.
Hand stitch the fabric to the felt board and then the felt letters on top of that.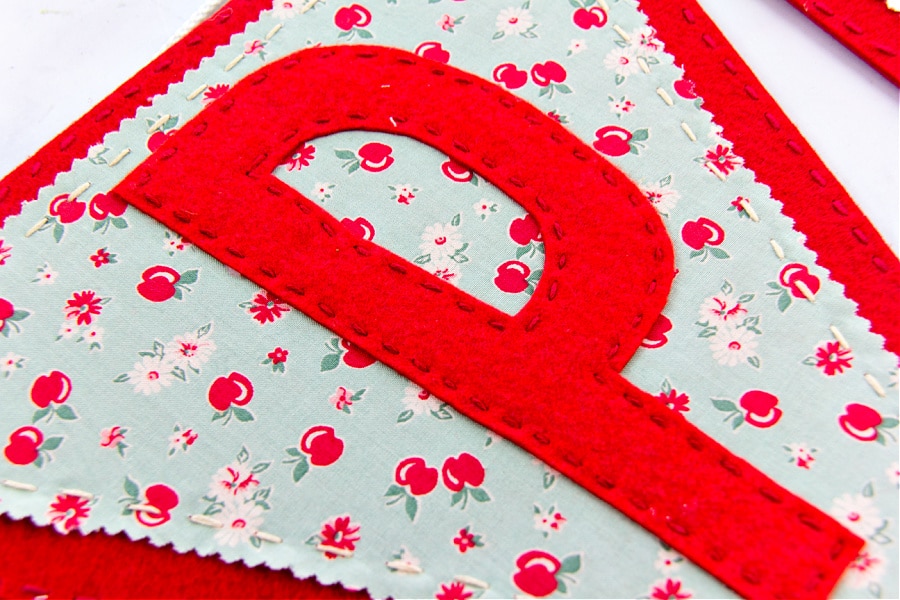 The banner I made is double-sided so once each individual triangle was finished I stitched a triangle to the back of it – just make sure you don't stitch a 'P' to a 'P' or the reverse side will be backward.
Use a hole punch to make holes in the top corners of each triangle. Thread the rope through and attach them to the hooks.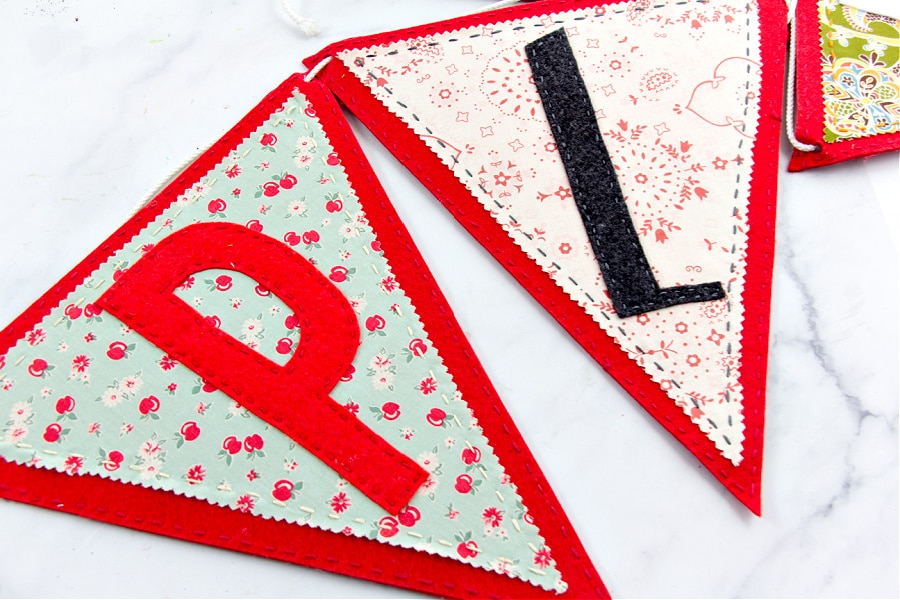 We've used this same garland in our playroom through many house moves. You can see just two of them below.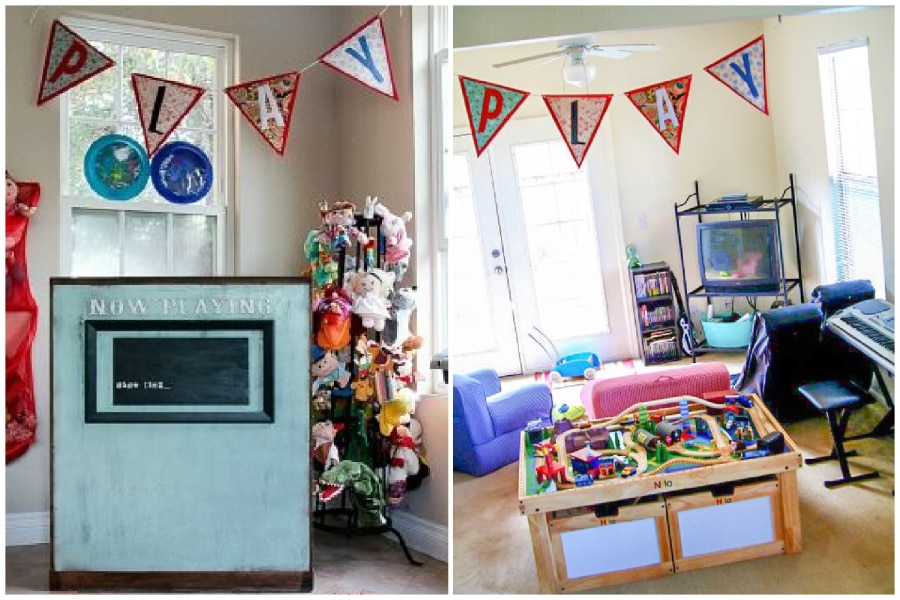 More DIY garlands
Are you looking for more homemade garlands to decorate your home? Take a look at these:
We have even more fun DIY letter decoration ideas that are perfect additions to your home decor.
Please pin this post for later