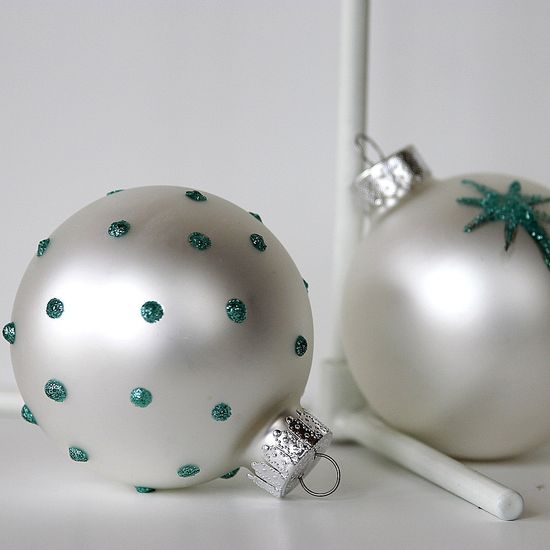 I gave something similar to these to Jayden's elementary school class when he was little, but included packets of stick on letters so the kids could personalize their ornament with their name.  I thought it would be a wonderful holiday craft idea for the twins preschool class.
So each child received one ornament with a glitter glue stick and some stick on snowflakes.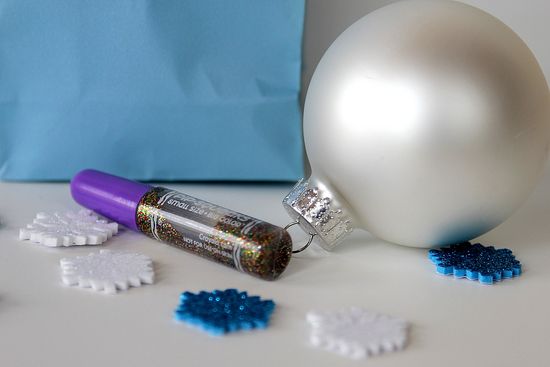 The twins had a lot of fun decorating theirs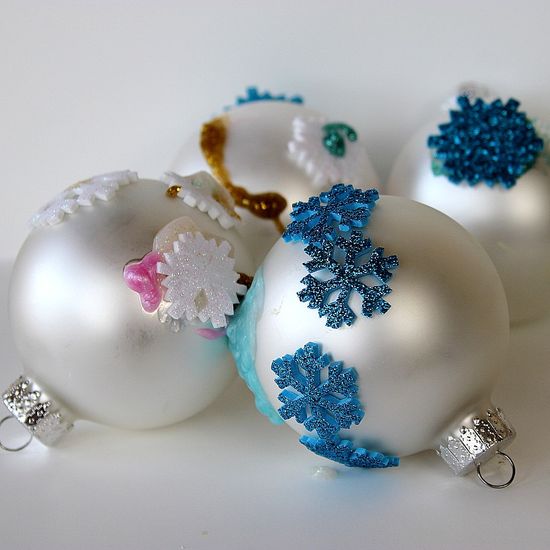 Apparently so did I.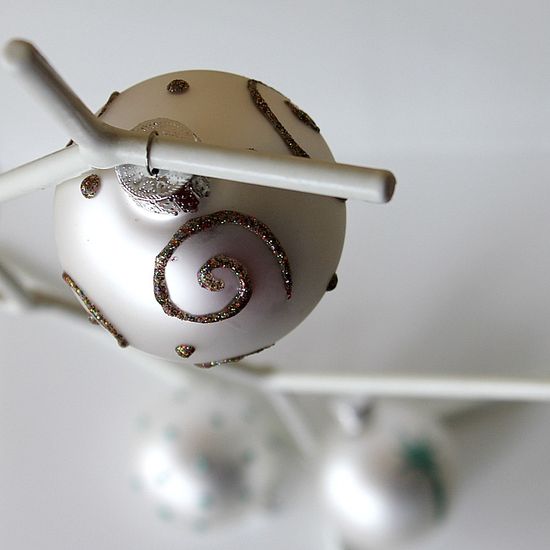 Note:  packets of ornaments are currently 50% off at Michaels.  That's where I purchased mine.