This Christmas Chex Mix with gingerbread men cookies and yogurt-covered pretzels is perfect for holiday movie nights and kids parties.
Disclosure: This post was sponsored by Chex. I received a holiday party in a box and a gift card to create this fun holiday recipe.
Marisol's class had a holiday party yesterday. The kids wore pajamas to school and enjoyed brunch-style party food while they watched a holiday movie. To make it just a little educational, the teacher taught them how to make homemade butter to put on their toast and bagels. Marisol was so excited to bring her jar of homemade butter home yesterday.
Parents also came together and pitched in with fun potluck dishes to share for the party.
I took a holiday brunch Chex mix. I thought this would be perfect for the kids to scoop into bowls and snack on while they watched the movie.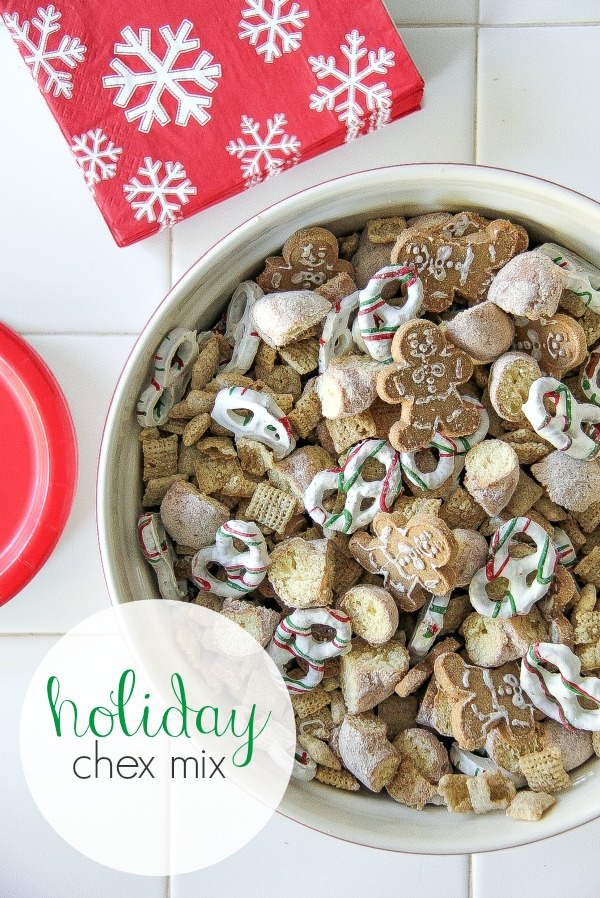 Christmas Chex mix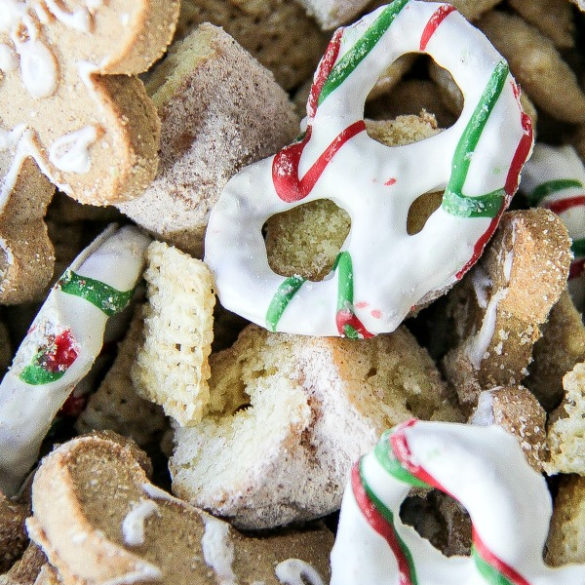 Ingredients
1 1/2 cartons vanilla Chex
3 cups mini frosted gingerbread cookies
3 cups mini cinnamon donuts - cut into quarters
3 cups yogurt covered holiday pretzels
3/4 cup shredded coconut
Instructions
Combine all ingredients gently in a bowl. 
Recipe: by Tonya Staab tonyastaab.com
It combines much easier (and with less breakage of cookies and donuts) if you combine a quarter of all ingredients at a time.
The kids loved it and it was so simple to whip up in the morning before school.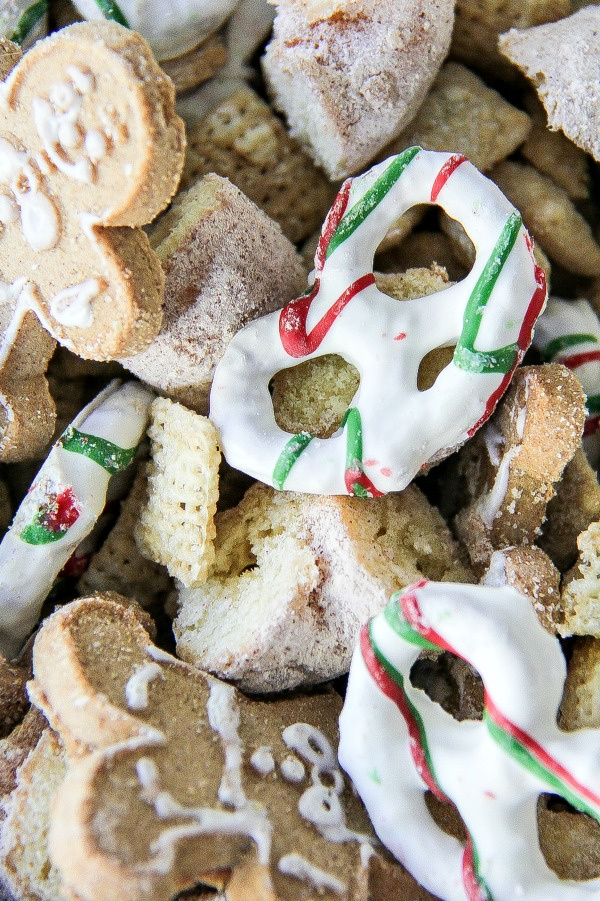 This Christmas Chex mix makes a great treat to snack on throughout Christmas Eve, Christmas Day, and for all your holiday get-togethers. Put it in a festive bowl and place it on the table for the kids to snack on while they open their gifts.
Looking for more fun holiday Chex mix recipes, check out the Chex Party Mix Holiday Collection which also includes fabulous holiday party tips from Brit Moran.
More Christmas snacks
Are you looking for more Christmas snack ideas for kids this holiday season? You need to take a look at these:
Please pin this post for later: