These semi-homemade carne asada fries can be made in 30-minutes and are perfect for a last-minute meal idea.
Disclosure: This post has been sponsored by Alexia Foods.
Each week on Taco Tuesday we head to the local hole-in-the-wall Mexican drive-thru and pick up dinner. It might be Taco Tuesday, but the kids always get cheese quesadillas, and Jay and I, get a California Burrito, which is carne asada with fries.
In my never-ending quest to come up with food that the kids can eat when we are rushing with homework and after school activities, I recently made Carne Asada Fries. The kids could pick and choose their toppings which was perfect for them.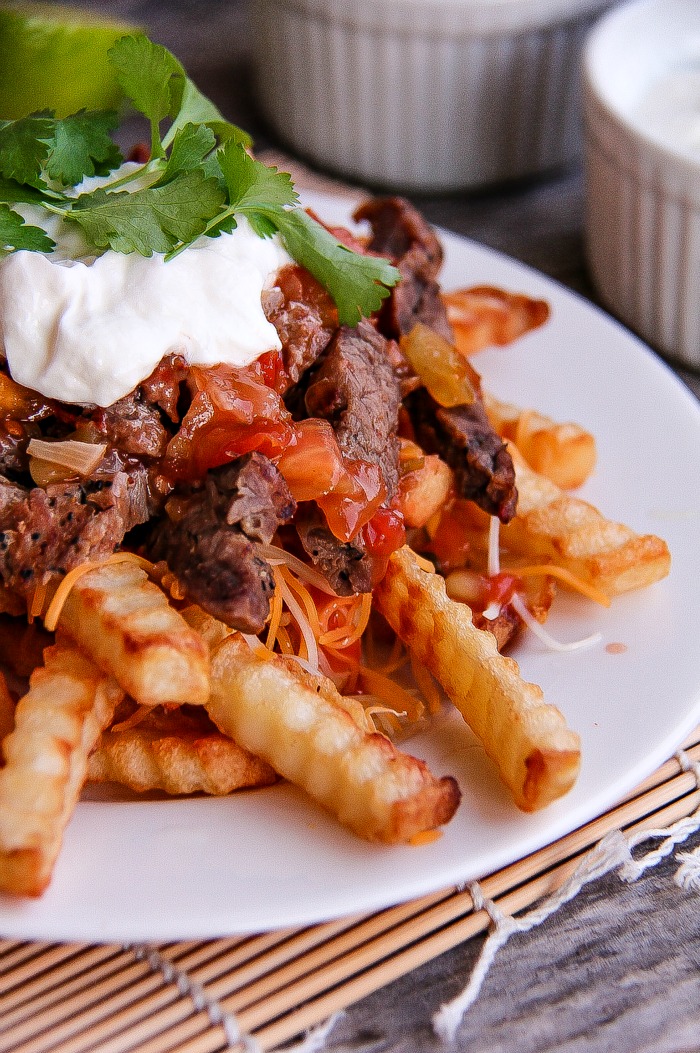 I needed the recipe to be kept at about 30-minutes because that is usually how much time I have after finishing homework and before my son has to go to his martial arts class.
Make Carne Asada Fries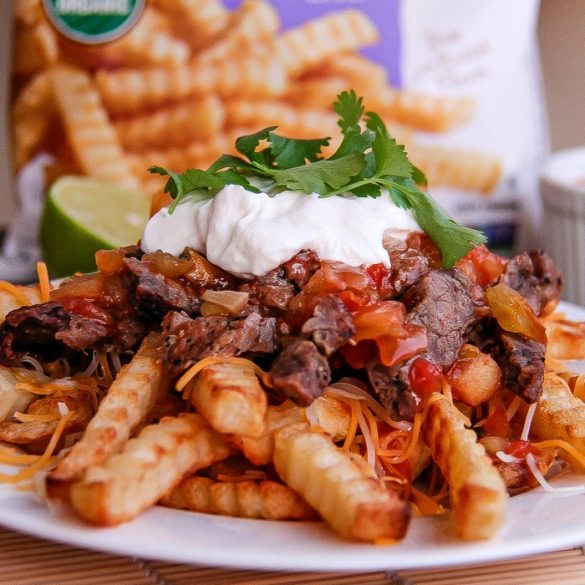 Ingredients
Alexia Smart Classics Roasted Crinkle Cut Fries (crinkle cut or straight cut)
Pre-cooked carne asade or fajita steak - only needs re-heating.
Mexican shredded cheese
Pico de Gallo
Sour cream
Cilantro
Lime
Instructions
Prepare your Alexia fries as per the package directions. 
During the last few minutes of cooking, pop the pre-cooked steak onto a microwave-safe dish and into the oven for about 3 minutes.
Arrange your Alexia fries on a plate, top with Mexican cheese, and steak. Put your other toppings into serving dishes for everyone to help themselves.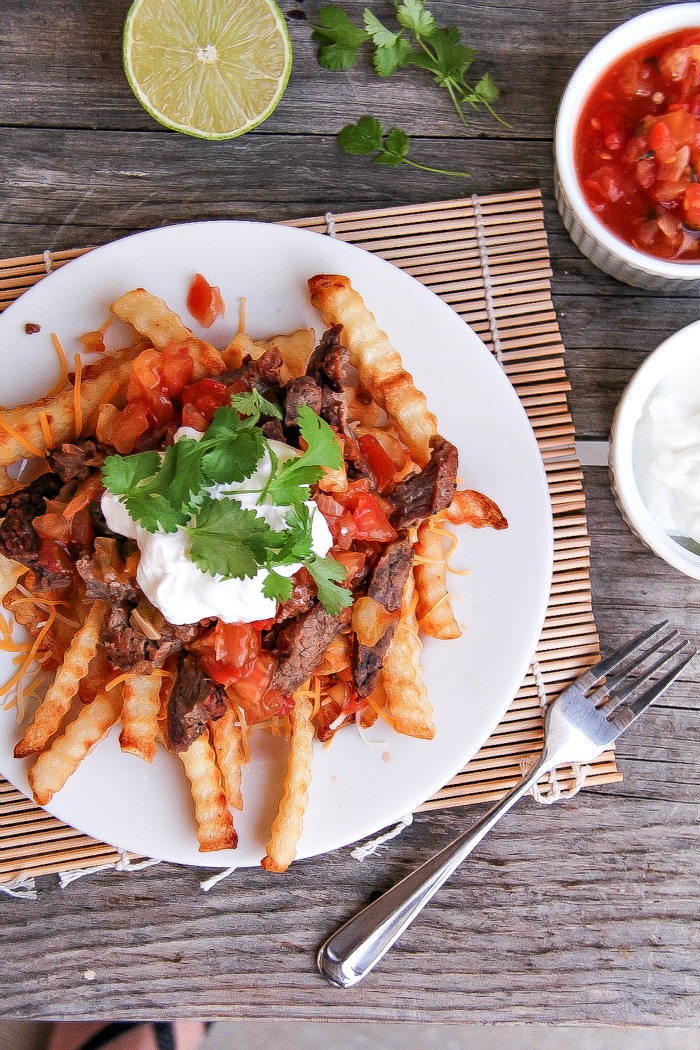 This is the perfect quick and easy weeknight meal that requires little to no effort to put together.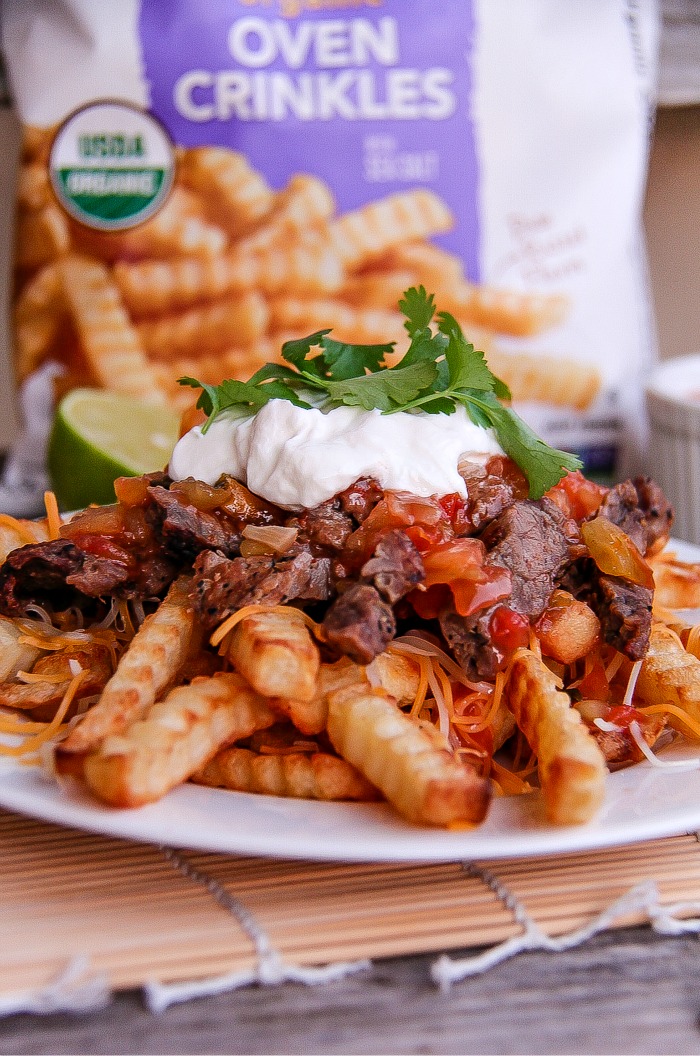 Alexia Smart Classics are 98% fat-free and 100 calories per serving—straight out of your oven.
Alexia Foods offers frozen potatoes, appetizers, breads, and side dishes with minimal, but distinctive, real ingredients that serve-up exceptional Farm to Flavor taste–right in your kitchen. For more from recipes, tips and inspiration from Alexia online, check out AlexiaFoods.com.
More loaded fries recipes
Are you looking for more delicious loaded fries ideas? Take a look at these:
Please pin this post for later