These monster crafts and fun food ideas inspired by the Boogie Monster book, by Josie Bissett make a full day of monster fun for kids.
When encouraging your children to read, allowing them to choose books and topics that interest them is very important. The twins are in kindergarten. As part of their monthly homework packet, they are required to have 20 books read to them. I point to words as we read so that they begin to learn them. They quite often participate in reading as they begin to recognize the words. I also give them time to ask questions about the story.
Once a week the twins go to the library and choose a book each. Throughout the month they choose other books from our bookshelf at home. Sometimes I read the books in bed when tucking them in for the night so they get some one-on-one time. Other days I snuggle with both twins on the couch and read a book to them, especially if it's a book that they will both love. Sometimes, on days when we have more time, I like to put together a fun afternoon using a book for inspiration.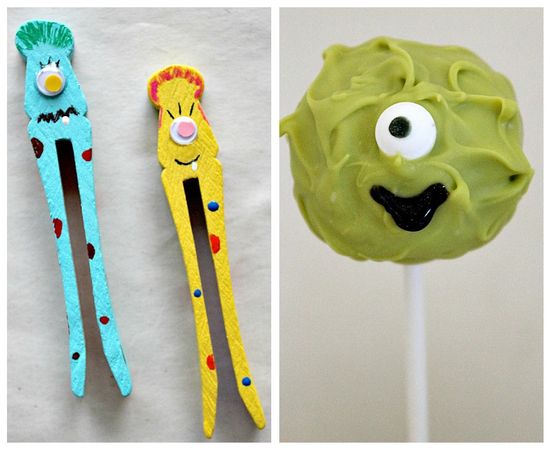 Note: This post was originally created for the website Rusty and Rosy, however that website is no longer online so I moved my content over here.
Boogie Monster book themed crafts and fun food
While I was reading to the twins, I was trying to think of fun things we could do for the afternoon. Then I remembered that at kindergarten the kids use 'space-men' made of pegs to assist with their writing skills. They put the pegs between words to practice leaving a space as they learn to write. At home, I notice they use pencils or erasers to put spaces between their words. So we decided to make these fun monster spacers that they can keep in their special homework supplies tub.
Monster peg craft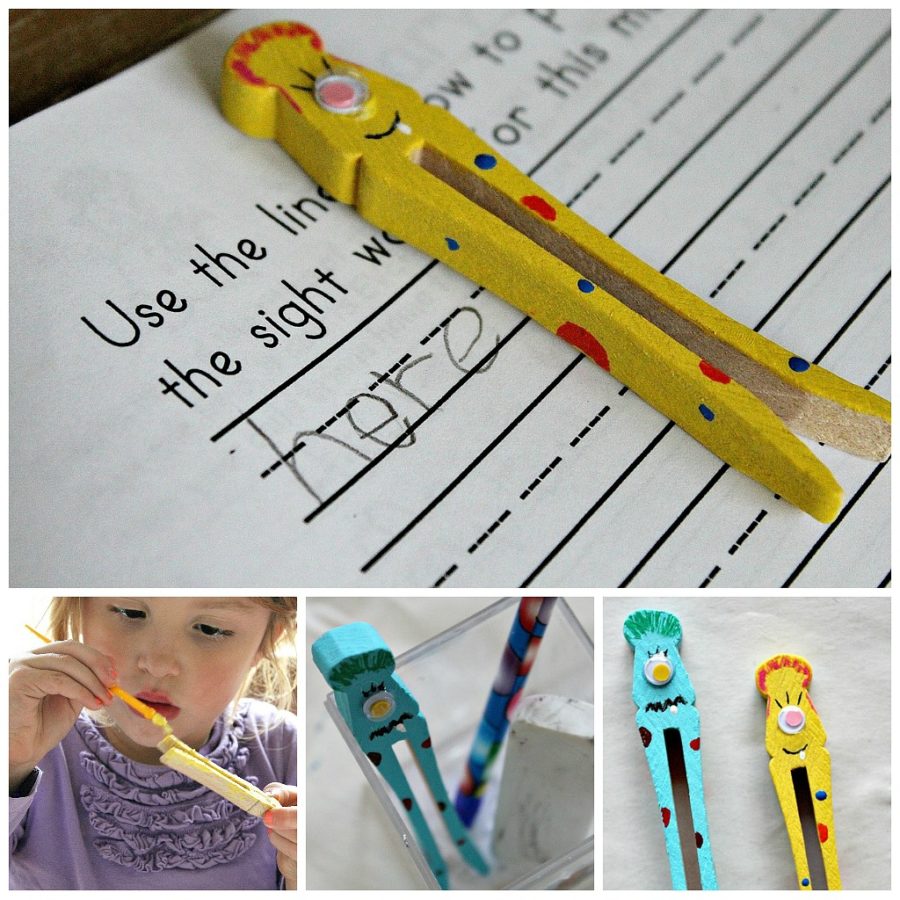 These monster peg spacers are very easy to make. We began by painting the pegs with two coats of paint. Once dry, we attached a googly eye using strong craft glue. Then with a combination of Elmer's Painters Markers and a Sharpie, we added spots, hair, and facial features.
Monster cake pop
As a special treat, after their homework was finished, I gave the twins each a monster cake pop. It was the perfect end to a fun afternoon. To make these, you roll a standard chocolate cake pop ball and melt colored candy. Instead of dipping the cake ball into the candy and having a smooth surface, wait until it thickens just a little. Then using a spoon, coat the cake ball in melted candy, swirling it as you go, to create the fun monster look. We used an edible candy eye and a mouth made from a tube of decorator icing.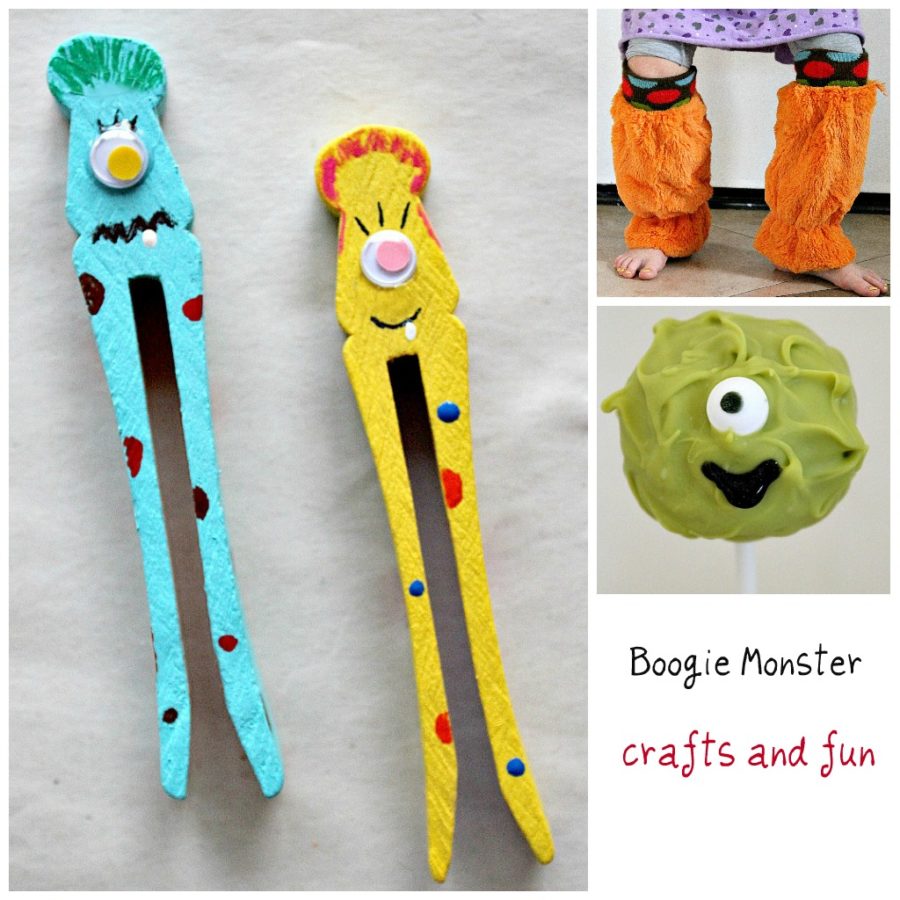 Do your kids have a favorite monster book? Encourage their love of learning and reading by having them do fun activities based on the book.
The kids love Boogie Monster, by Josie Bissett. Especially my daughter who loves to play the CD that comes with it and dance around the room wearing her little "boogie monster legs".
Are you looking for more book-themed crafts and fun food ideas? Take a look at these:
Please pin this post for later: