These finger puppet monsters made out of felt, yarn, pom poms, and googly eyes are fun for kids of all ages. Put on a monster puppet show.
The kids received a special parcel from their grandma in Australia recently. Inside was a Figtree Hollow Crafts and Homewares kit. This "Monstrous Fun" project contained everything they would need to make finger puppet monsters. I picked up the Monsters Inc. DVD and we spent three days off and on working on this project. It took that long because the weather has been so great we made a lot of trips to the park.
Unfortunately, my kids are only 3 so the puppets in the kit were a little too hard for them to replicate. I have a large craft stash though so I put together a pile of wool scraps, felt pieces, and googly eyes. The kids then decided how they wanted their puppets to look.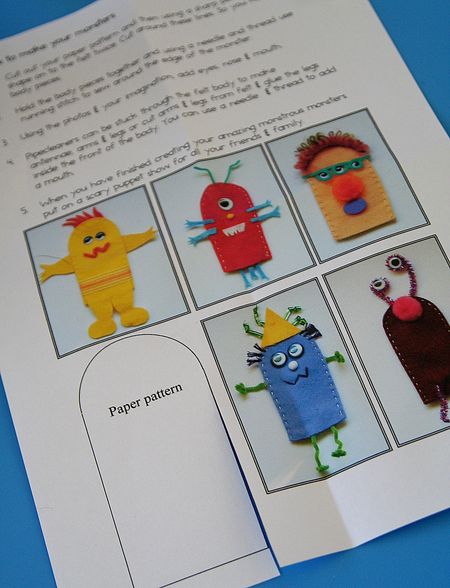 Finger puppet monsters
While the kids crafted they watched Monsters Inc for inspiration. Occasionally they told me that they wanted their monster to look like a character so I cut out bits and pieces (like hats) along the way.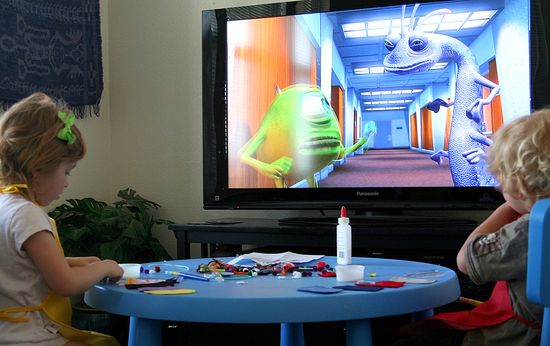 They mix and matched pieces from the kit with the scraps I had put out for them to make legs, horns, funny faces, and accessories.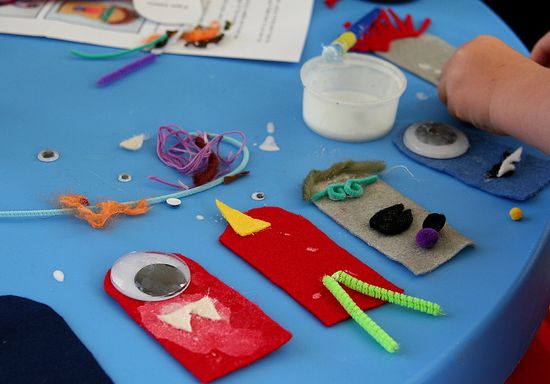 Once they had attached all of the bits and pieces to the front and backside of their monsters we set them aside to dry. I then completed the puppets by stitching the front and back together.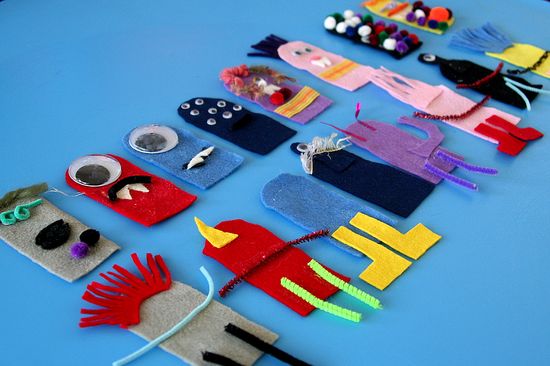 Our finished monster finger puppets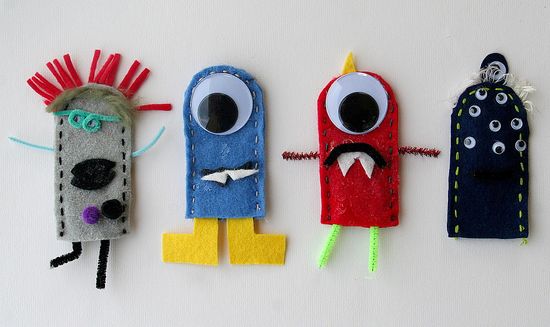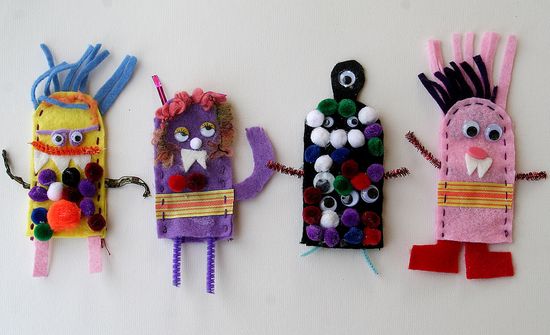 Of course, once their monsters were finished they put on a monster puppet show.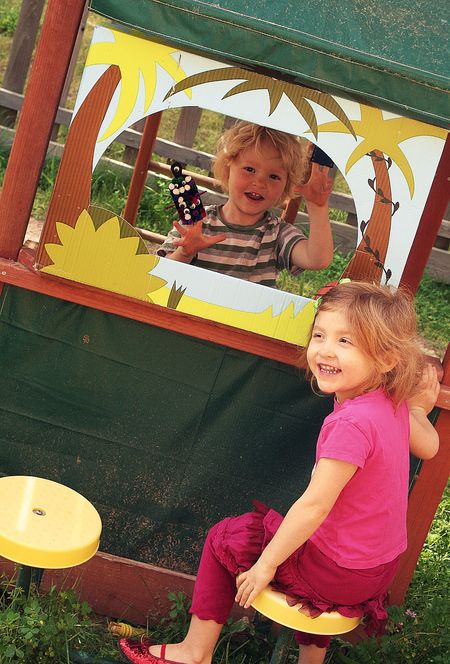 We have had this little cardboard puppet theater from Ikea for a couple of years The kids hadn't used it often though. I think they had forgotten it was there, hiding amongst their toys. So, we set it up on their lemonade stand outside (which apparently needs to be cleaned – see things aren't perfect around here). They practiced singing their favorite songs with their puppets and put on a play. 
This is a great idea to save for a monster-themed birthday party or for a Halloween party.  
Here is a Figtree Hollow Crafts and Homewares kit we have done previously: Mask-arade Kit
Are you looking for more monster crafts for kids? Take a look at these:
Please pin this post for later: