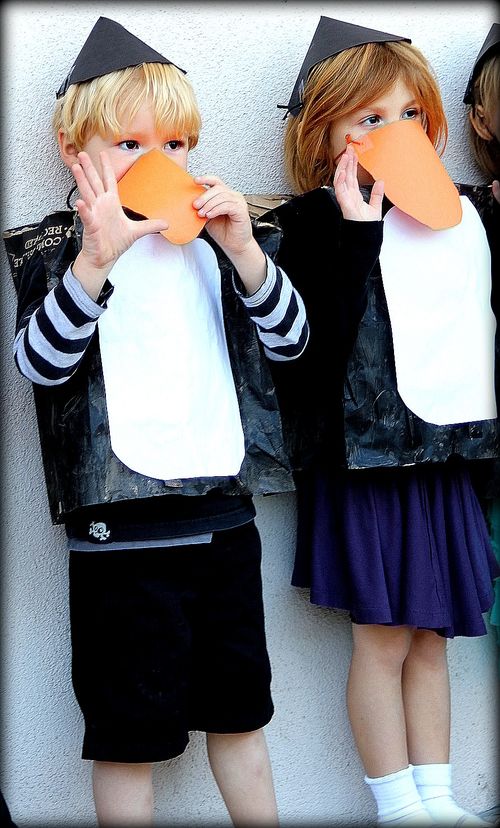 The kids made these costumes at preschool.  Aren't they adorable. 
The bodies are brown paper bags painted black, with holes cut in the top and sides and a white piece of paper glued to the front.
The beak and headpiece are made from colored paper, with ribbons to tie them on.
AS SEEN ON: