Entertain outdoors all summer long with friends and family. These delicious salad recipes are perfect for al fresco dining on the back patio.
Salad recipes
We have yummy salads with couscous, rice, pasta, greens, fruit, and so much more!
Grapefruit shrimp and couscous salad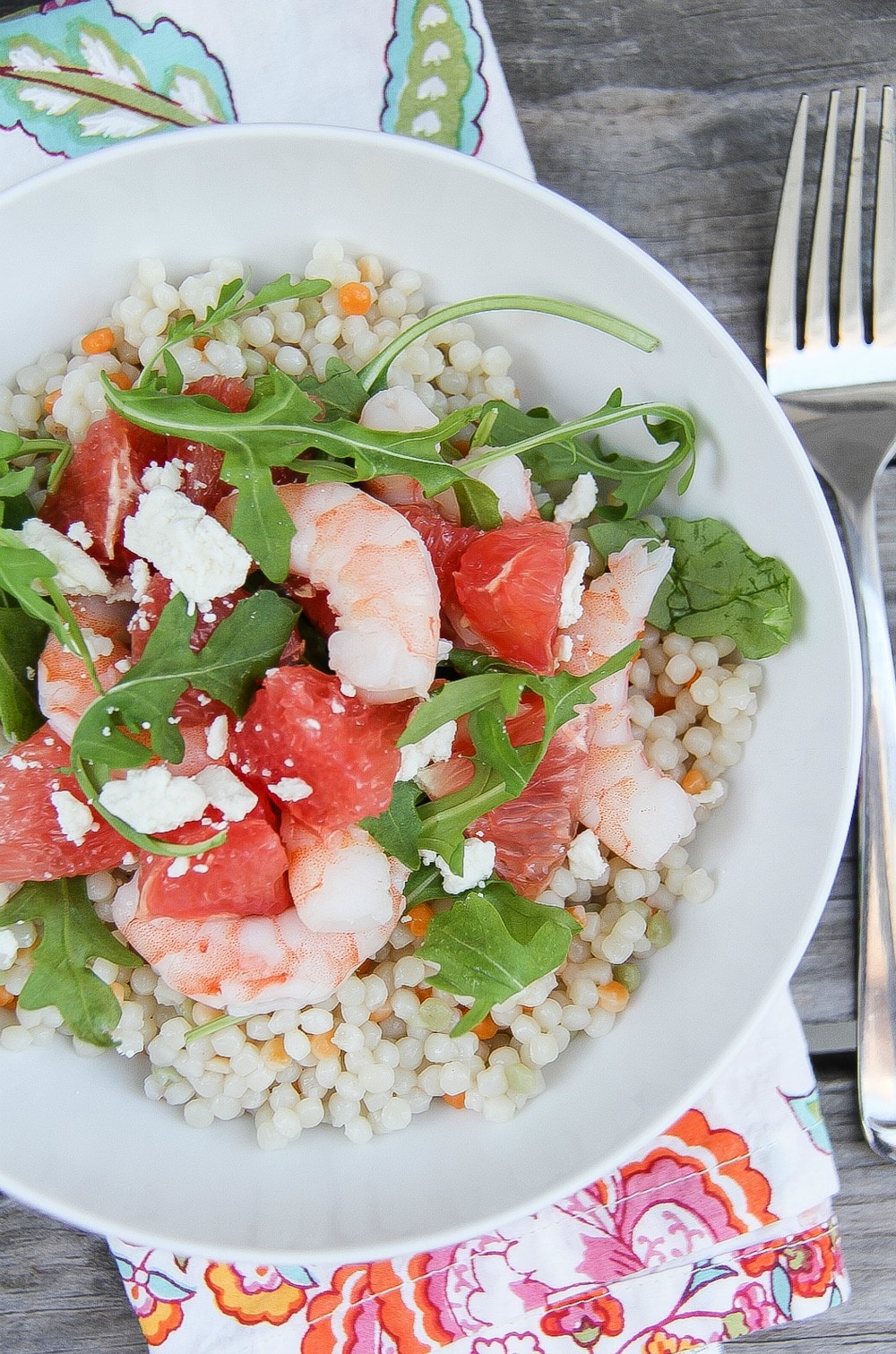 This yummy grapefruit, shrimp, and couscous salad is perfect for summer entertaining. With vibrant colors and tangy citrus, you'll want to pair this with a glass of white wine. I'm sharing this delicious recipe at 5 Minutes for Mom.
Easy salad skewers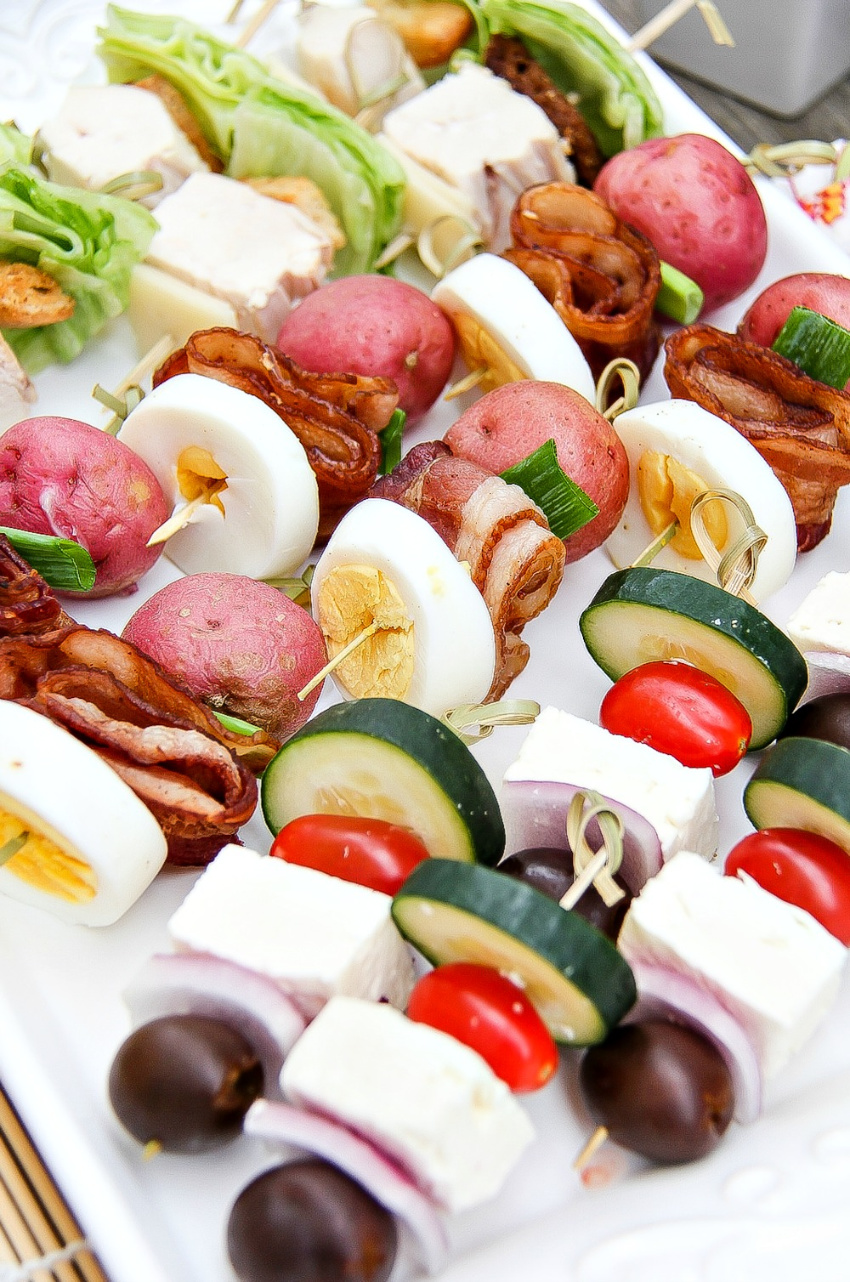 Everything tastes better on a stick! Salad skewers with dipping sauce are the perfect addition to every party, and we have three delicious versions for you to try. Head over to SoFab Food for my delicious recipes.
Berry salad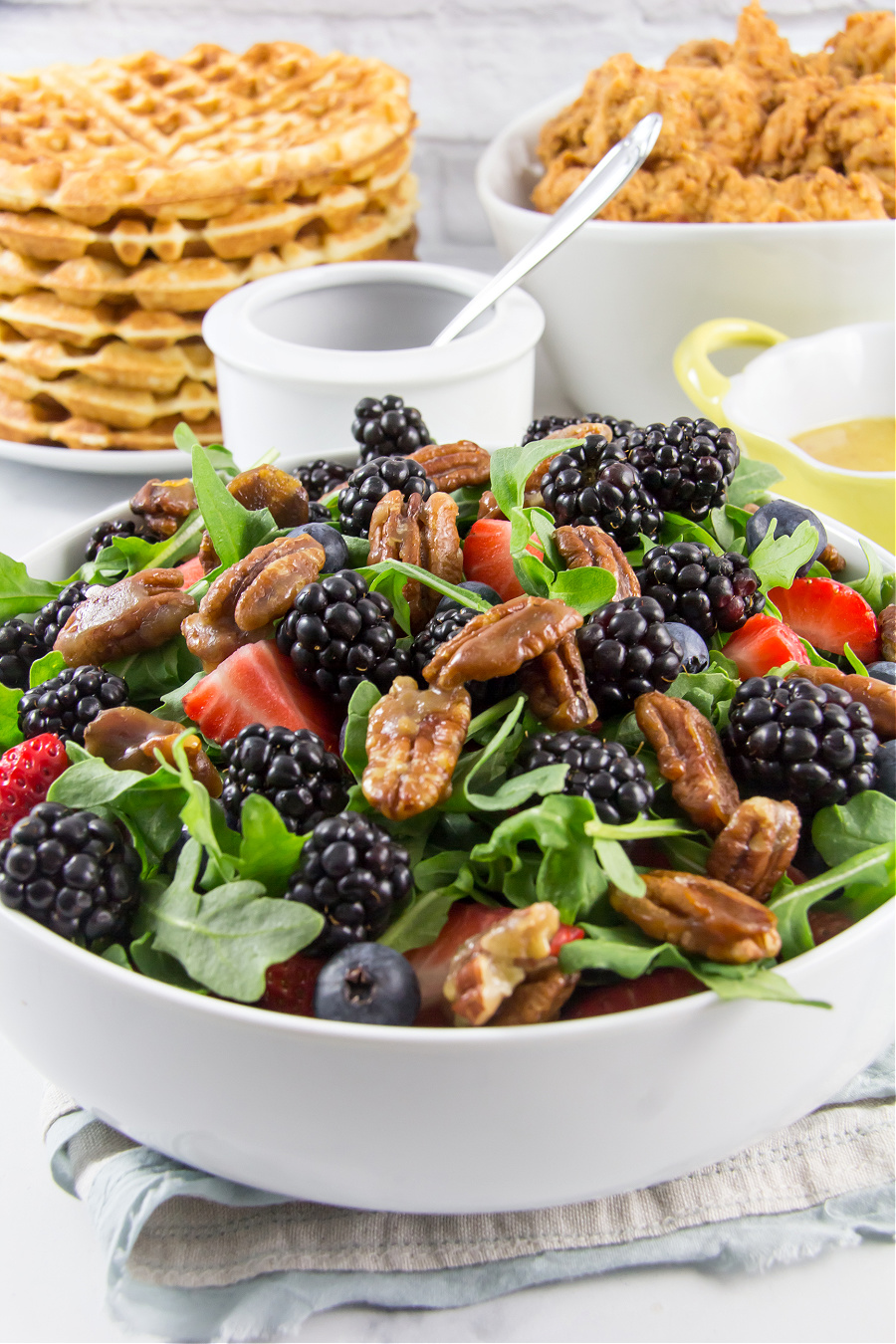 This berry salad with caramelized pecans is my favorite go-to salad at the moment. We might have served it with breakfast for dinner one night, but it's perfect for summer entertaining too. Grab my recipe at Make and Takes.
Crunchy Thai cashew rice salad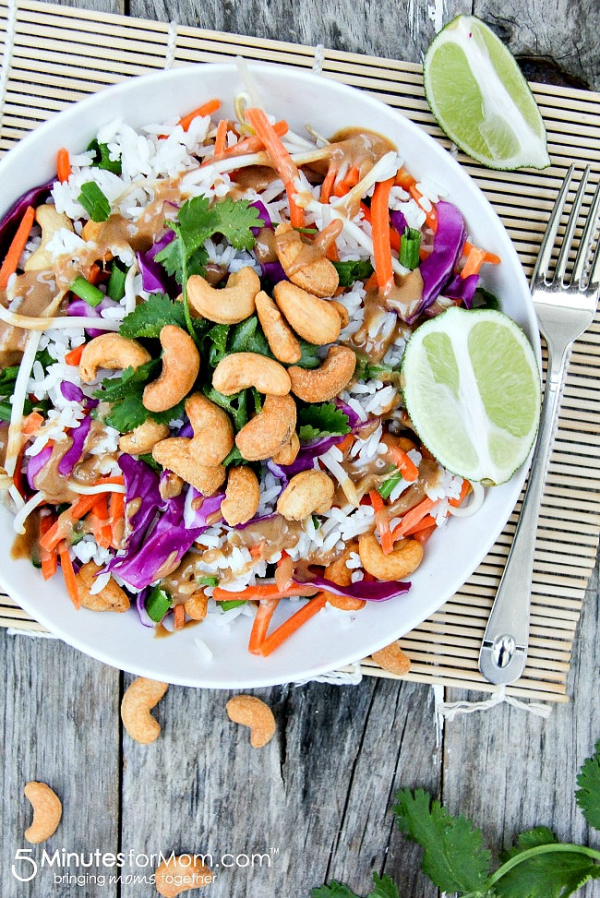 This isn't your typical backyard barbecue salad, but serve it with a bottle of wine and enjoy al fresco dining outdoors this summer. Add lights above your table, fresh flowers, and fresh foods to enjoy. You'll find my recipe for this crunchy Thai cashew rice salad at 5 Minutes for Mom.
Chickpea and carrot salad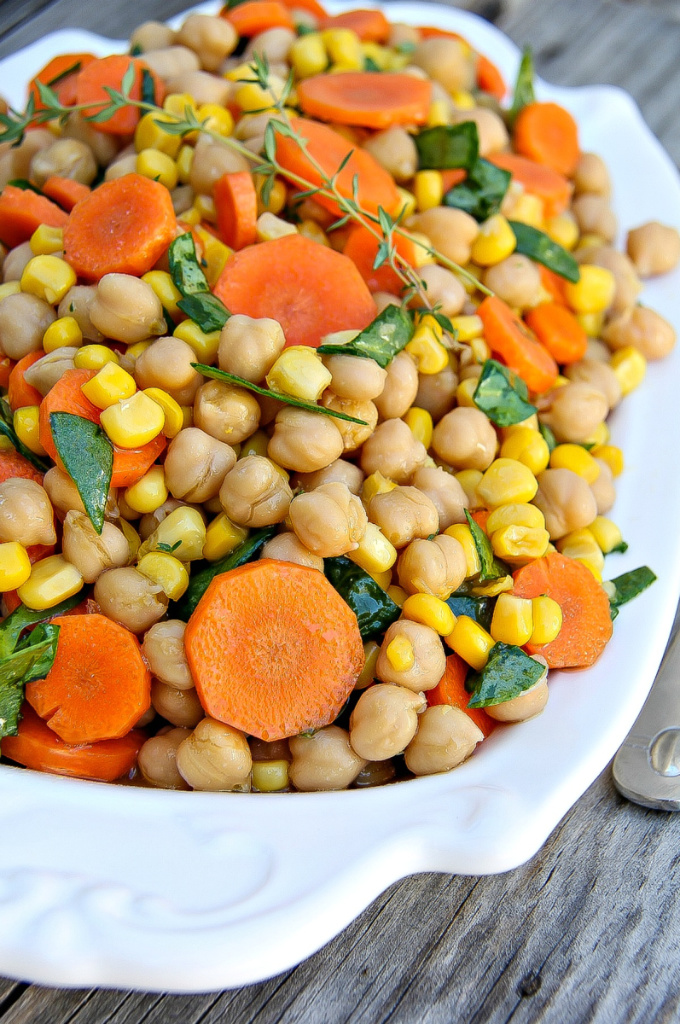 This chickpea, carrot, and corn salad is so quick and easy to make. It's also healthy, delicious, and the perfect addition to your backyard barbecue, potluck or elegant dining on the back patio.
Asian chicken salad with mandarins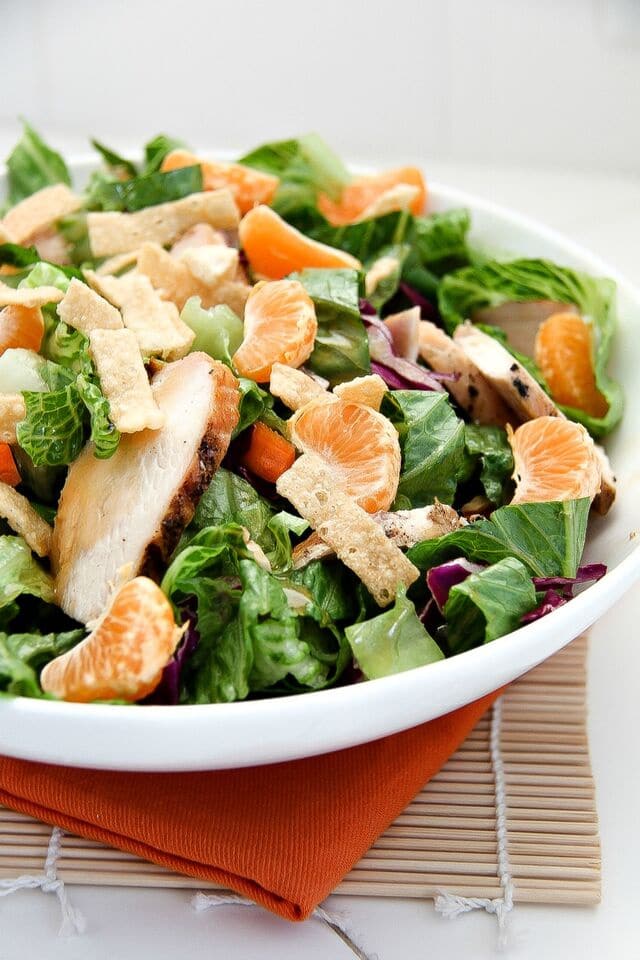 My recipe to make this simple, delicious Asian chicken salad with mandarins over at the Halos blog. It's so simple to make, is perfect for last-minute entertaining, and is healthy too. If you are looking for a similar version of this recipe, check out my post on how to pack salad for picnics and on-the-go at Bentgo.
Summer pasta salad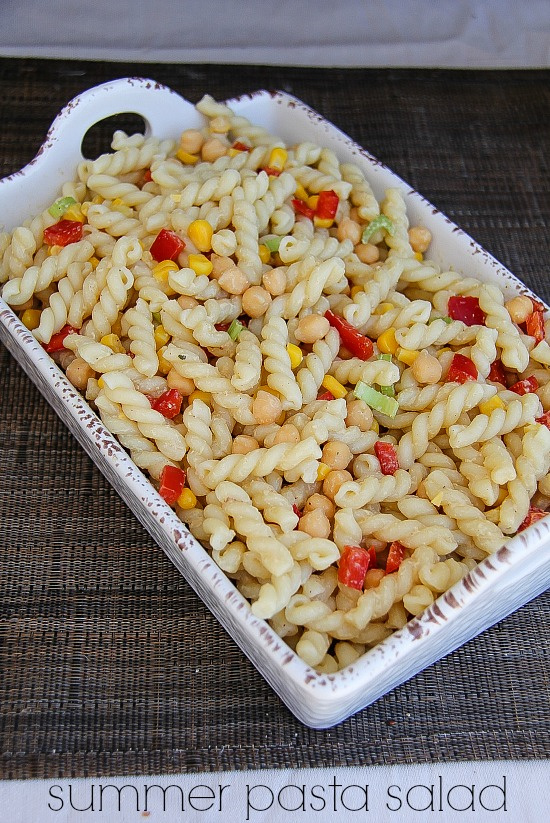 This gemelli pasta salad is perfect served in a large bowl, or in individual jars. We also have fun picnic-themed summer backyard entertaining ideas too.
Orzo salad with zucchini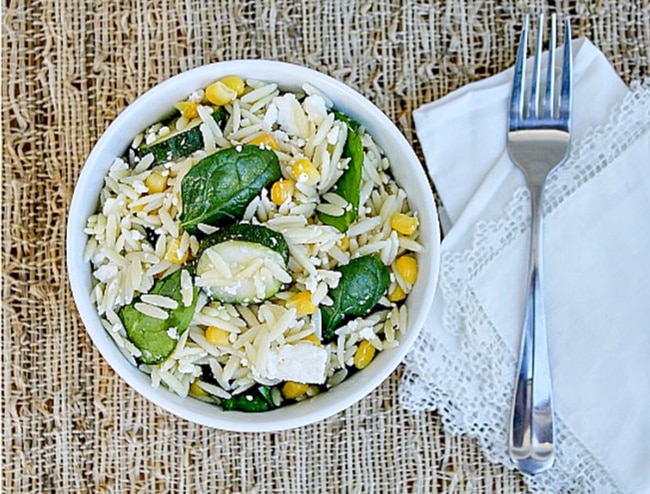 This cold orzo salad with fresh spinach, zucchini, corn, and crumbled feta cheese is perfect for backyard barbecues paired with steak that's been grilled to perfection.
More delicious salad ideas
Are you looking for more yummy salad ideas now that the weather is heating up? Try these too:
Please pin this post for later