Are you hosting an Easter party? Put together this fun tray for decorating Easter egg cookies with the kids. They are going to love this!
We were invited to a potluck Easter party this year. I knew that there would be a lot of side dishes and desserts being brought by other guests. The kids were going to do an egg hunt too. I decided to take a cookie decorating tray as an extra activity for the kids to do as well. This made a great alternative to a traditional potluck dish.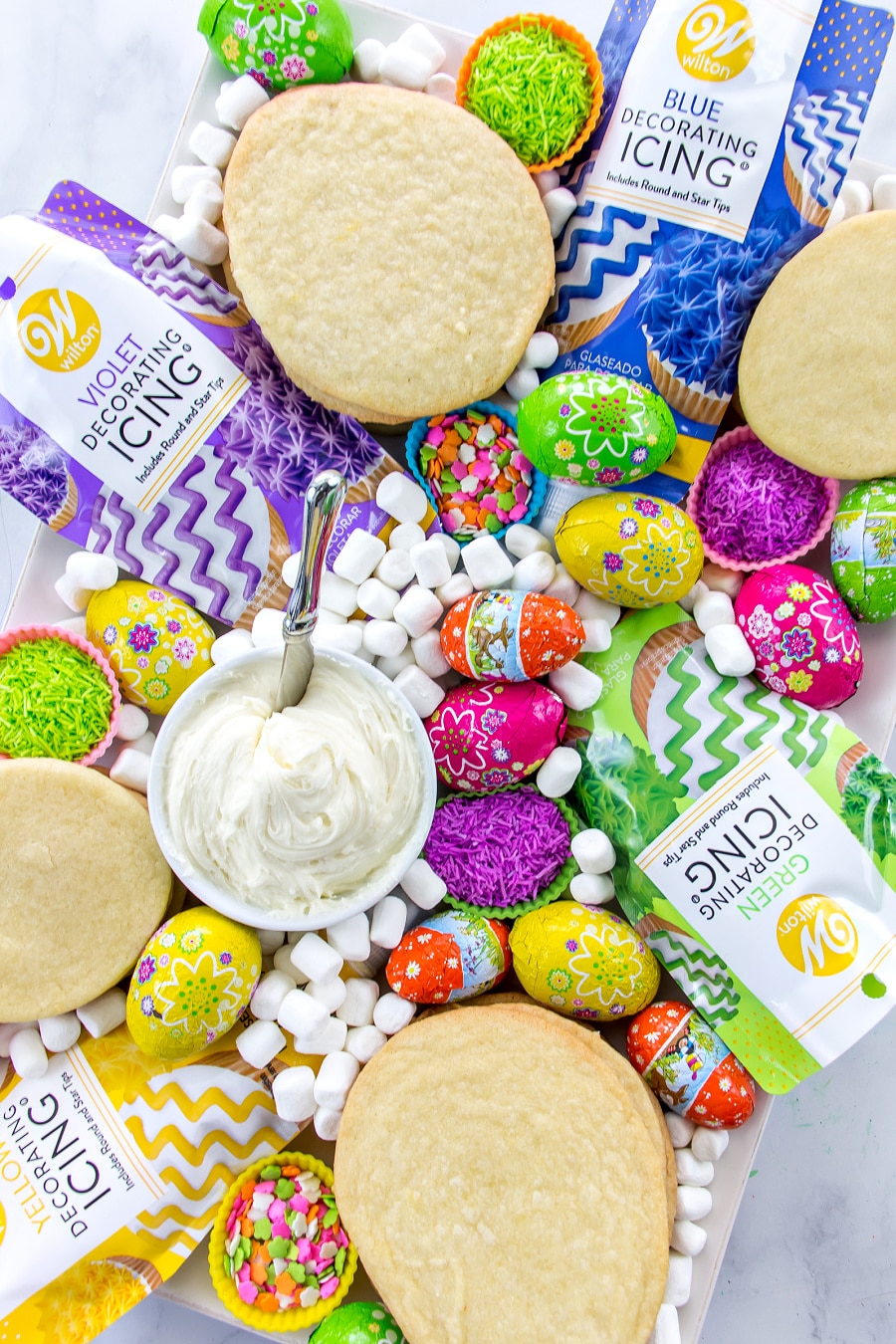 Easter egg cookies party tray
What you need
Sugar cookie mix – we used Betty Crocker
Egg-shaped cookie cutter
Cream cheese icing
Toppings – assorted sprinkles
Mini marshmallows 'cottontails'
Decorator icing
Easter eggs
Optional – candy toppings
Instructions
Bake the cookies according to the directions on the packet (if you aren't using your favorite recipe). Don't forget to use the egg-shaped cookie cutter to cut out your shape before baking.
Set the cookies aside to cool completely.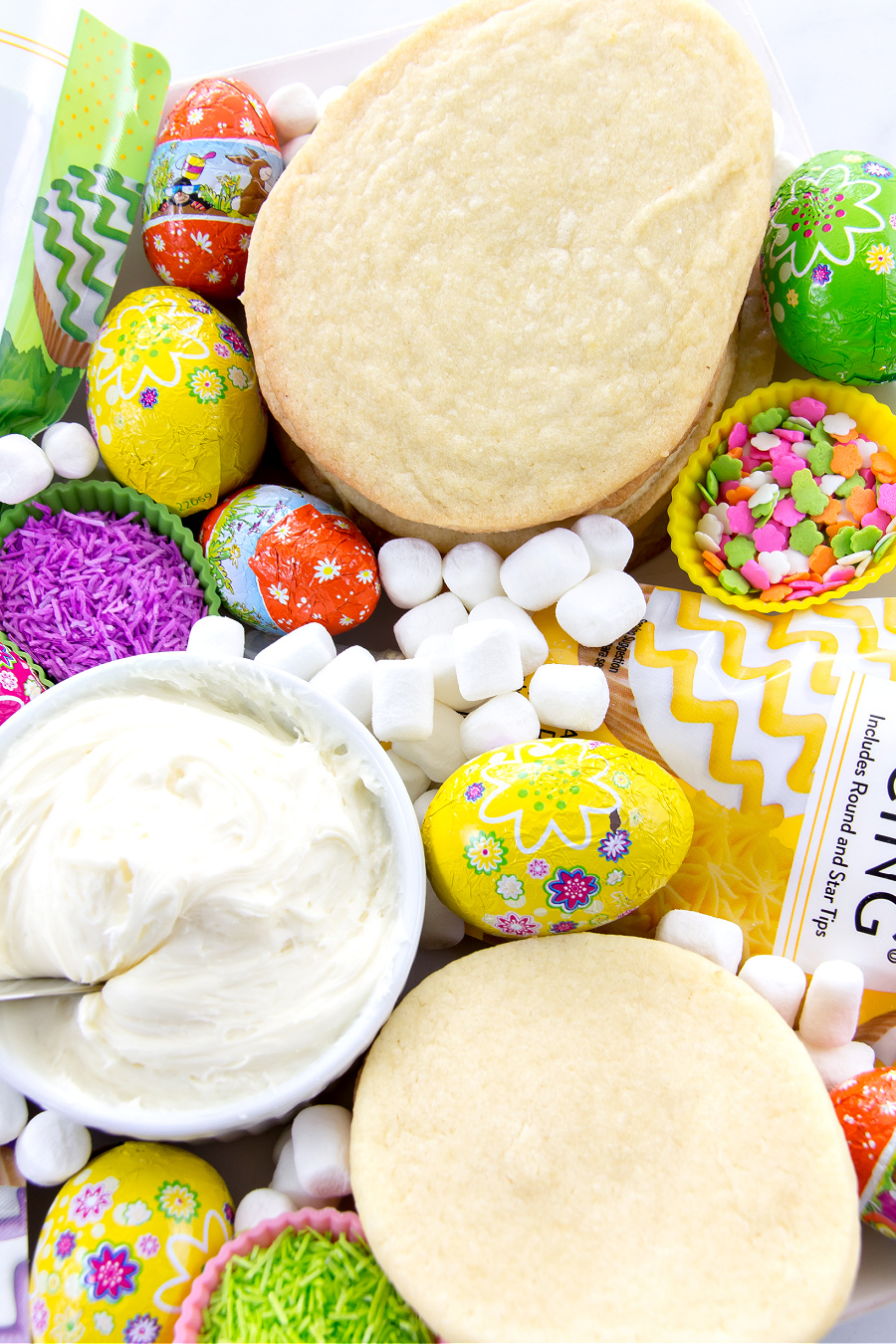 Assemble your serving tray starting with the cookies, icing, and decorator icing tubes. Put sprinkles into small bowls or cupcake liners. Fill in any gaps with Easter eggs and mini marshmallows.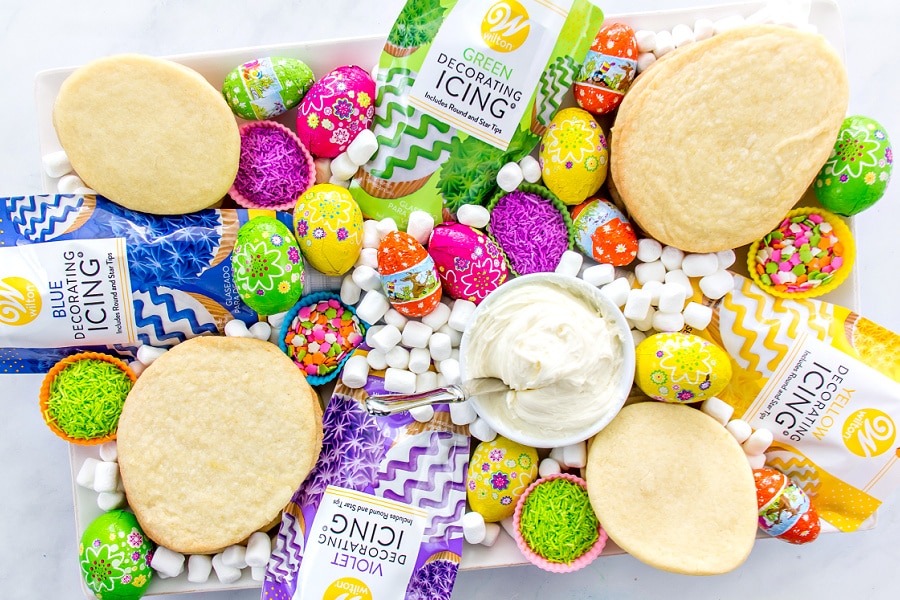 More Easter party food ideas
Are you looking for more yummy Easter party food ideas that your guests will love? Take a look at these:
Please pin this post for later: