A DIY plant box that will hide ugly plastic pots. This project is ideal for holiday and seasonal plants such as mum and poinsettias.
We are spending so much more time outdoors lately. I hate being cooped up indoors. Unfortunately, we don't have a lot of yard space though at the moment, but we are trying to make the most of what we do have. Mike and I love to sit out on the front porch with a cup of tea and watch the birds in the tree, the rainfall, or the night sky. It's so peaceful out there at times that we forget we live in the suburbs. We've been adding more plants to the space to make it look a little prettier. We started with a fairy garden, and then recently we built this plant box. I wanted something that could hide seasonal plants. You know the ones that come in those ugly black plastic pots or covered with shiny gift wrap. I wanted a way to put them outside without cringing every time I looked at them.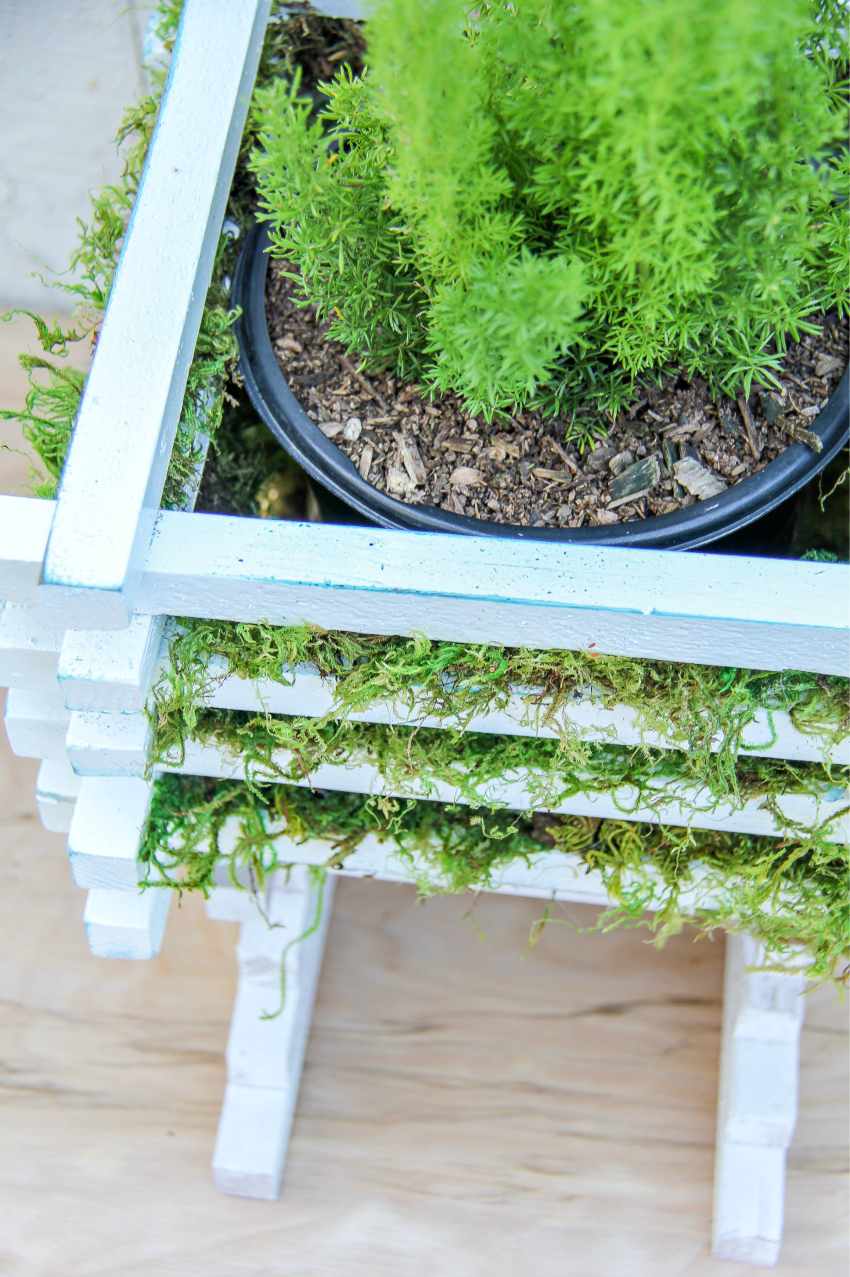 I have another plant in there for now that I'll eventually transition to a much larger pot once it grows a little, and then it will be ready for mums and poinsettias.
If you head on over to Divine Lifestyle I'm showing you just how easy it is to make one of these out of garden stakes.