Turn those unused metal containers such as cake tins, aluminum cans, and buckets into pretty succulent planters with these easy tips.
I'm all about upcycling, thrifting, and reusing items. I hate to see anything go to waste and if it can fill another purpose then I'm going to give it a try.
So, I'm over at Lady and the Blog today showing you easy ways to turn metal containers such as the cake tin, aluminum can, and metal bucket I had into succulent planters.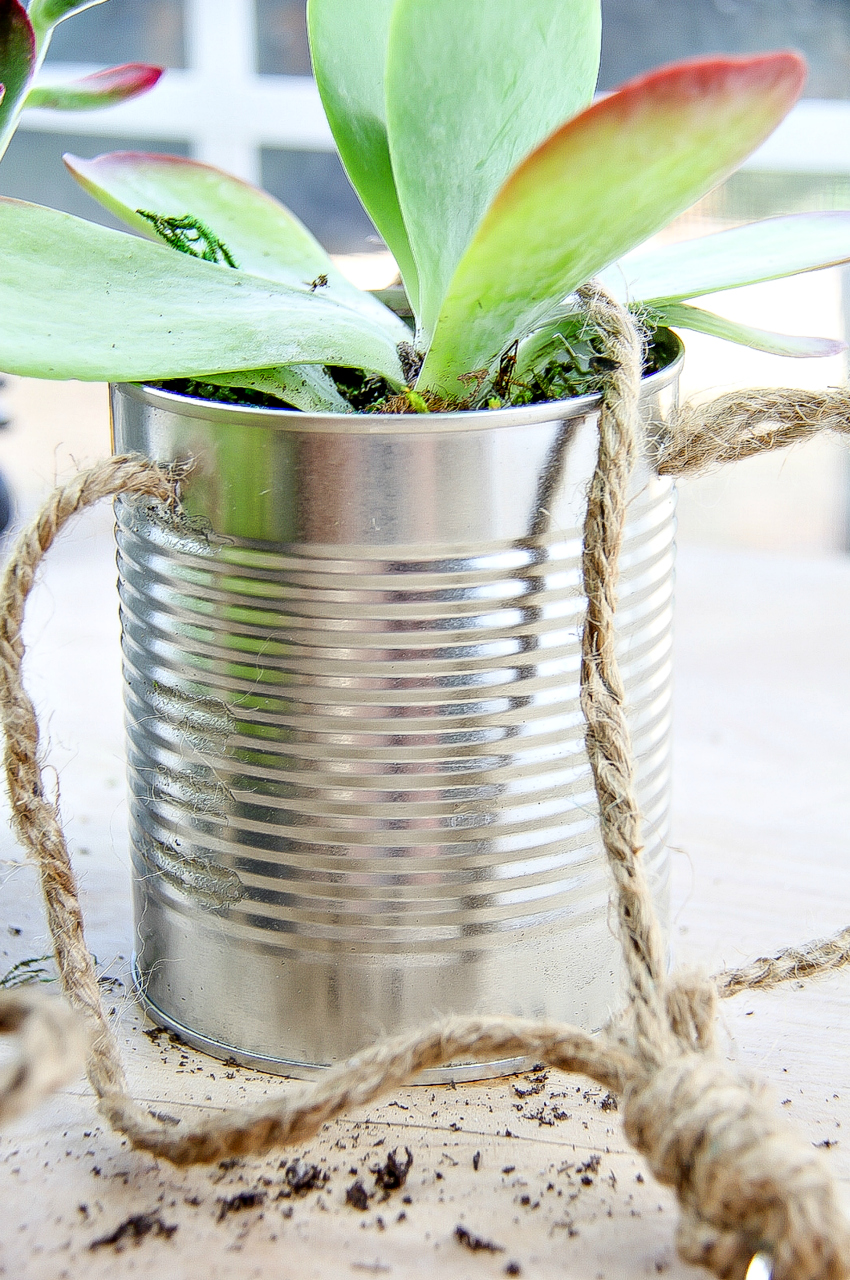 It's so easy to do, you'll stop throwing those aluminum cans away and you'll have rows of pretty plants in not time.